Sometimes people assume the worst about this sweet dog named Hades, simply because of the way he looks.
Recently, however, Hades proved that it's what's in his heart that matters.
Hades lives in Mexico with his owner, Juan José P. Flores.
For as long as Flores can remember, a stray cat has been frequenting his neighborhood. Though he was never able to get close to her, Flores regularly left food out to make sure she never went hungry.
That act of kindness didn't go unnoticed by Hades — who soon followed Flores' lead with a loving gesture of his own.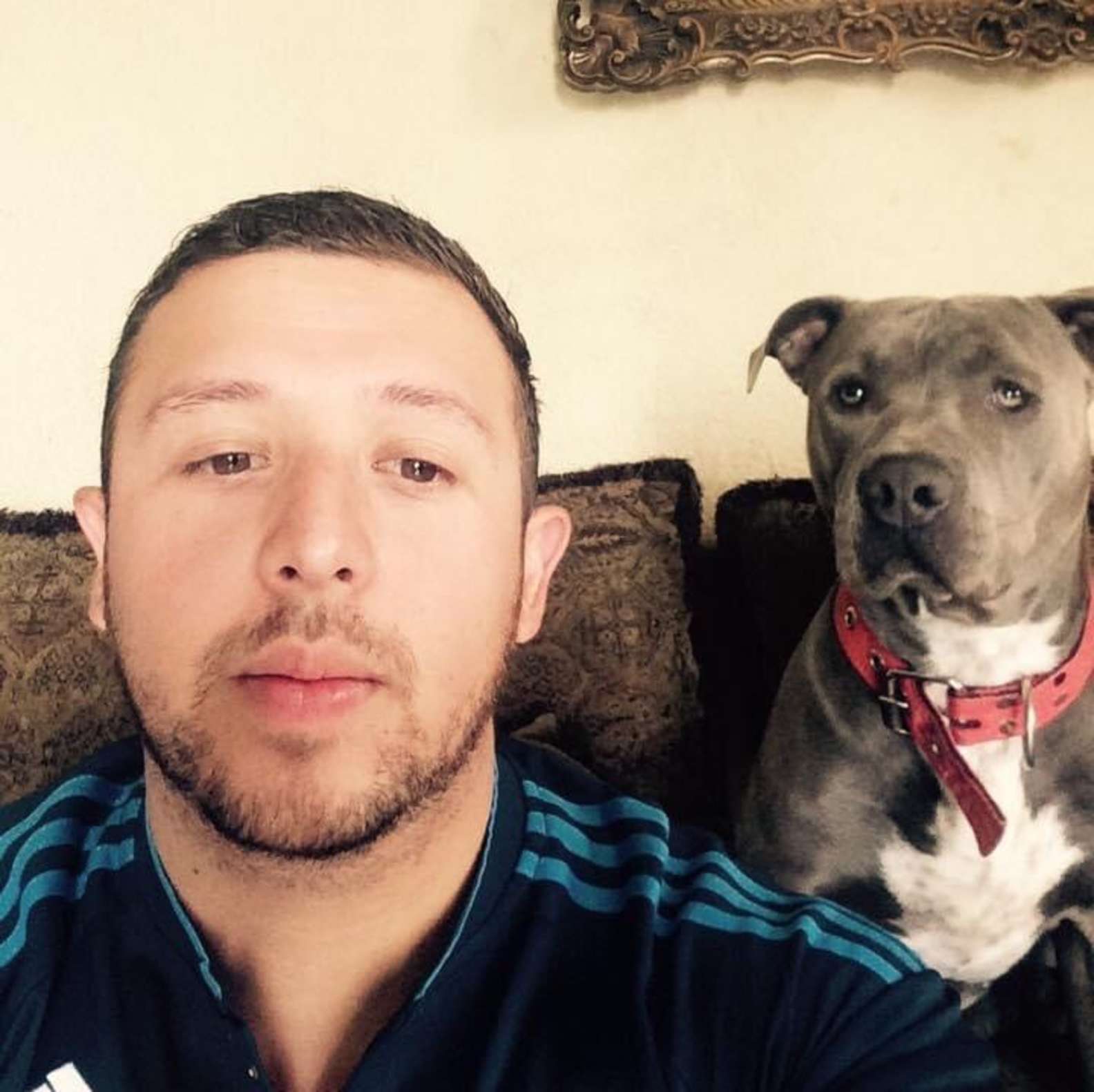 The other day, Flores was at home when he heard knocking at the back door, where Hades likes to hang out. Flores thought it was a person, but it was actually his pup. Hades, it turns out, had something important to share.
"He was desperate and making a lot of noise," Flores told The Dodo.
Stepping out to check, Flores saw this — Hades happily pointing out that he'd invited a certain someone to stay in his doghouse.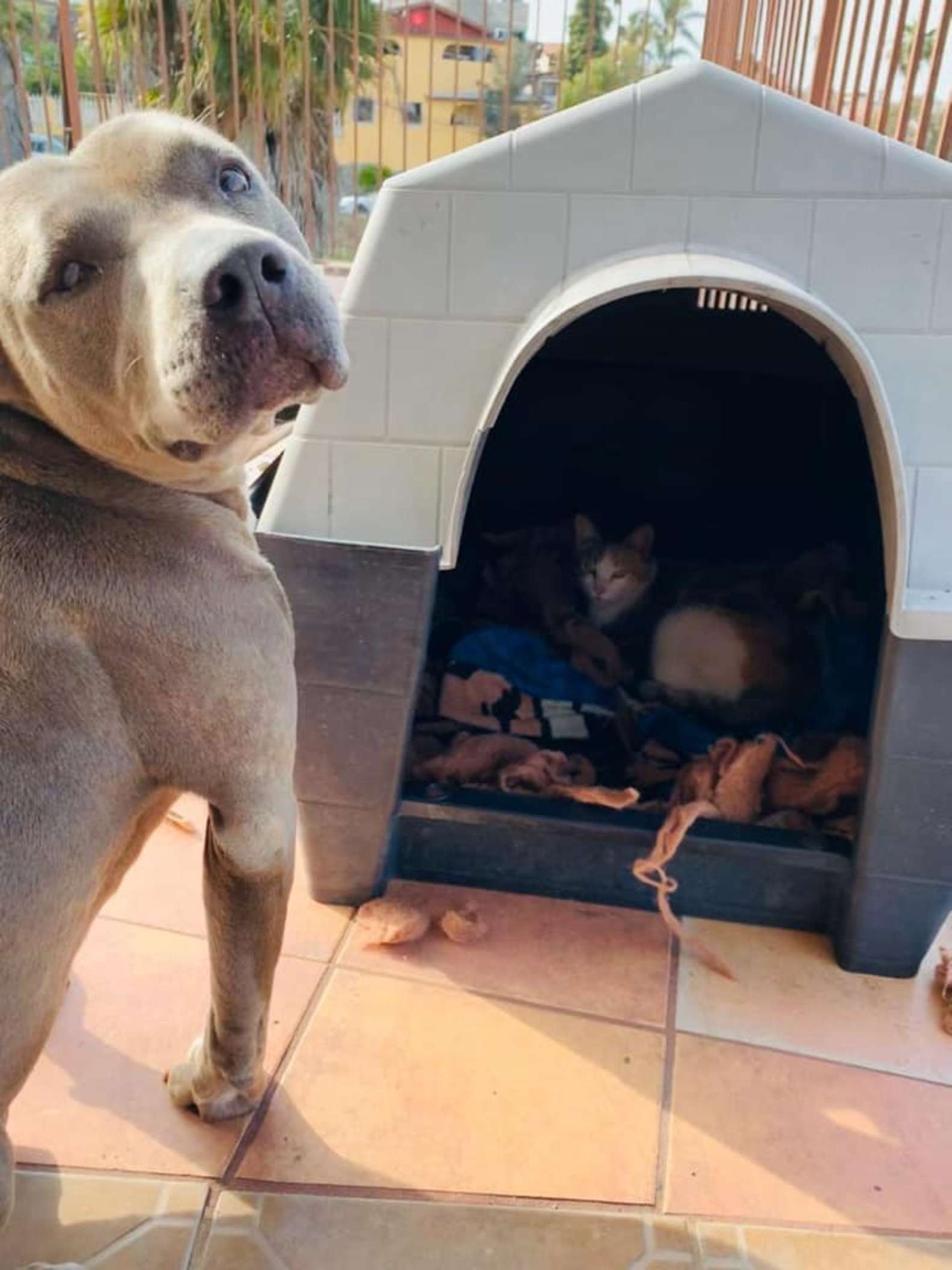 That someone was the bashful stray cat. As it turns out, she was pregnant and in need of a safe place to deliver her babies. Hades knew just the right spot.
"I was very surprised," Flores said.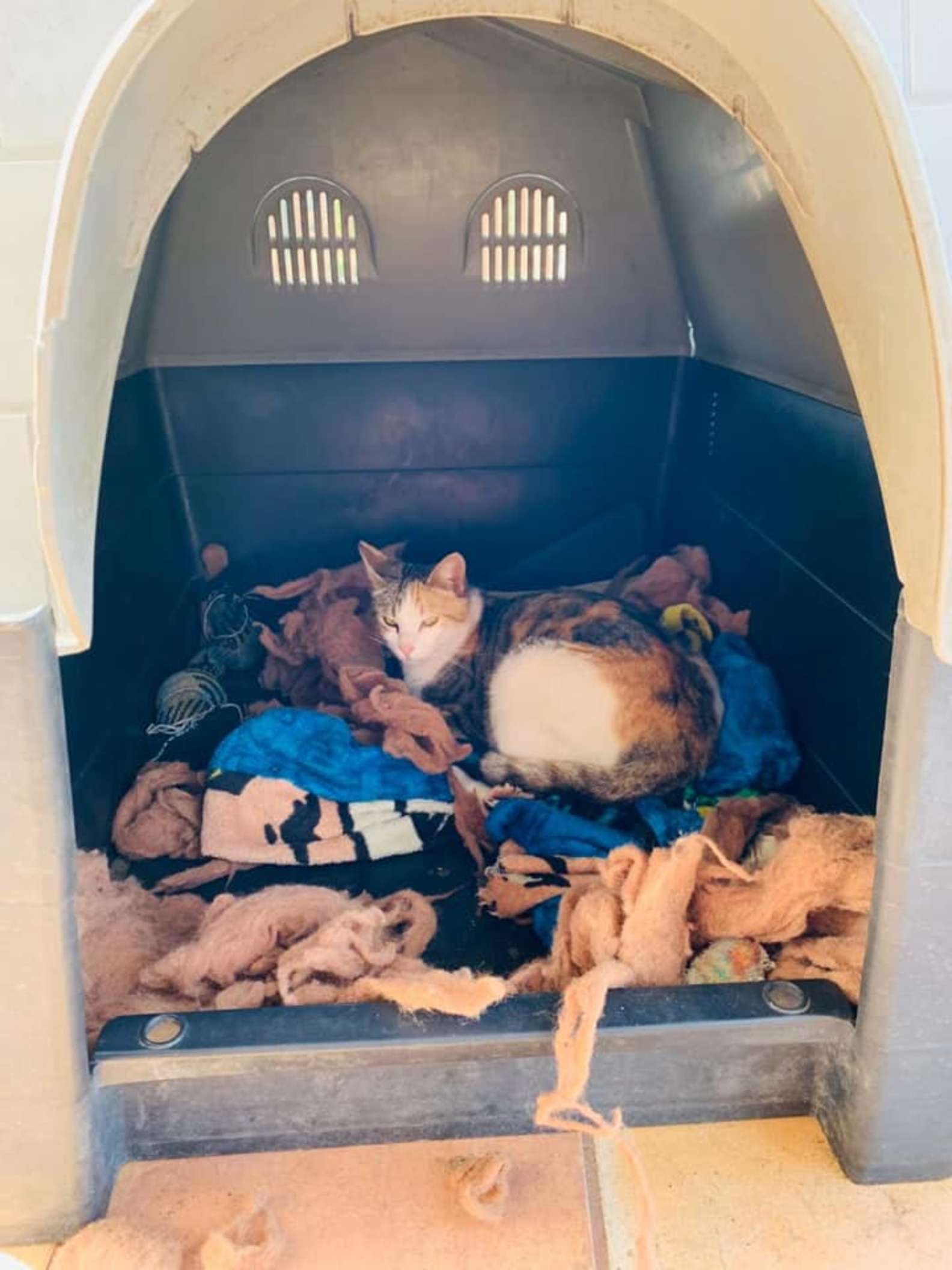 Hades' kindness toward the cat didn't end there. As she went into labor, Hades stayed close by her in that vulnerable moment.
"He dragged a blanket over to the entrance of his house and settled outside the door," Flores said. "She felt protected by him."
Under the dog's tender watch, the cat gave birth to two beautiful kittens.
Cozy in the home she was offered, the new mother cat couldn't have been happier with her babies. Nor could Hades, having been there to welcome them.
"I think he felt that he was a father," Flores said.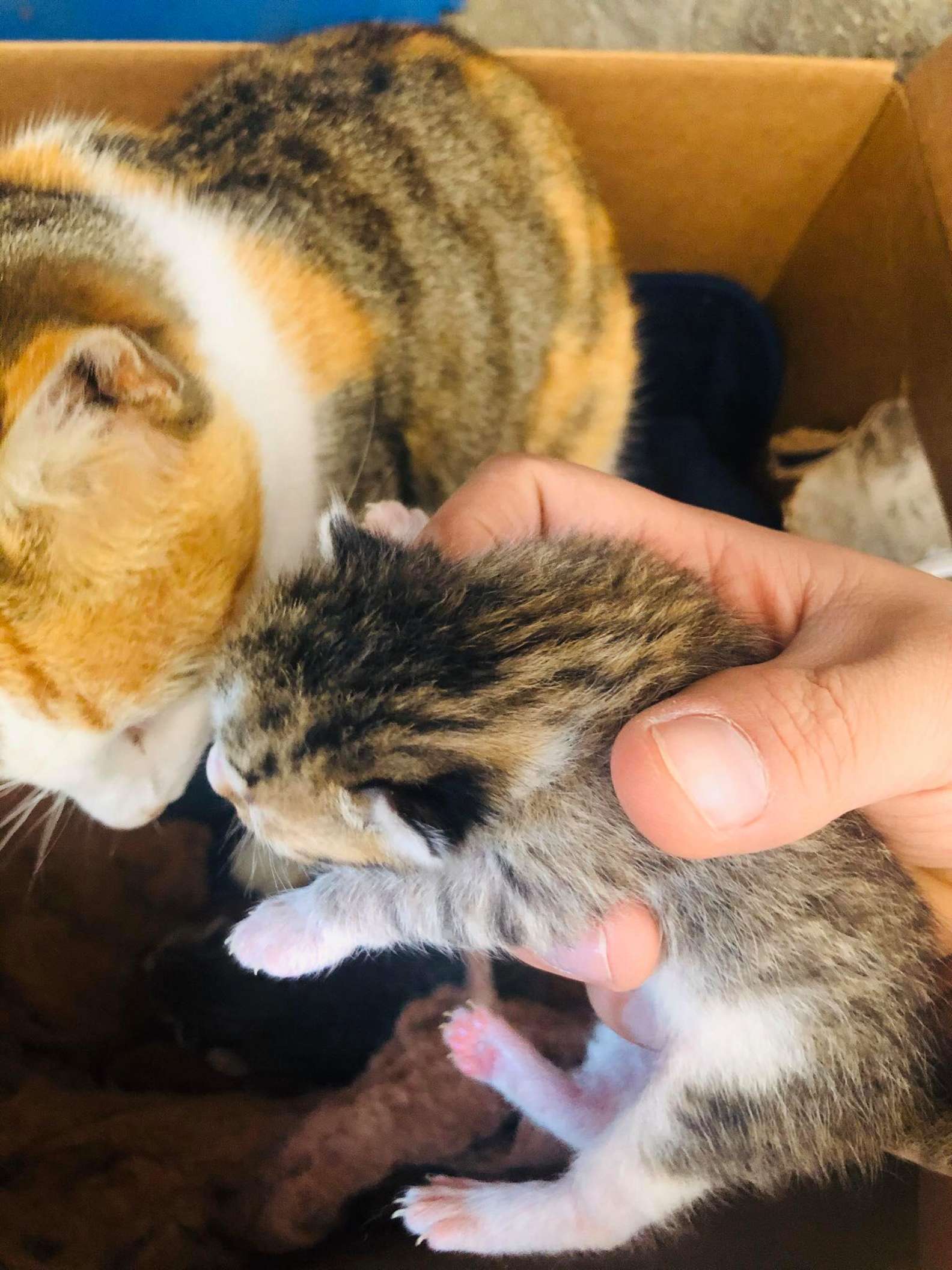 Flores has moved the new mother and her babies into the main house where he and Hades can keep a closer eye on them together.
It's there that a beautiful friendship has begun to blossom between Hades and the cat, now named Nicol. Flores said they've been spending much of their time together, when Mom isn't busy attending to her kittens.
Hades, it seems, rests easy knowing that they're nearby and safe.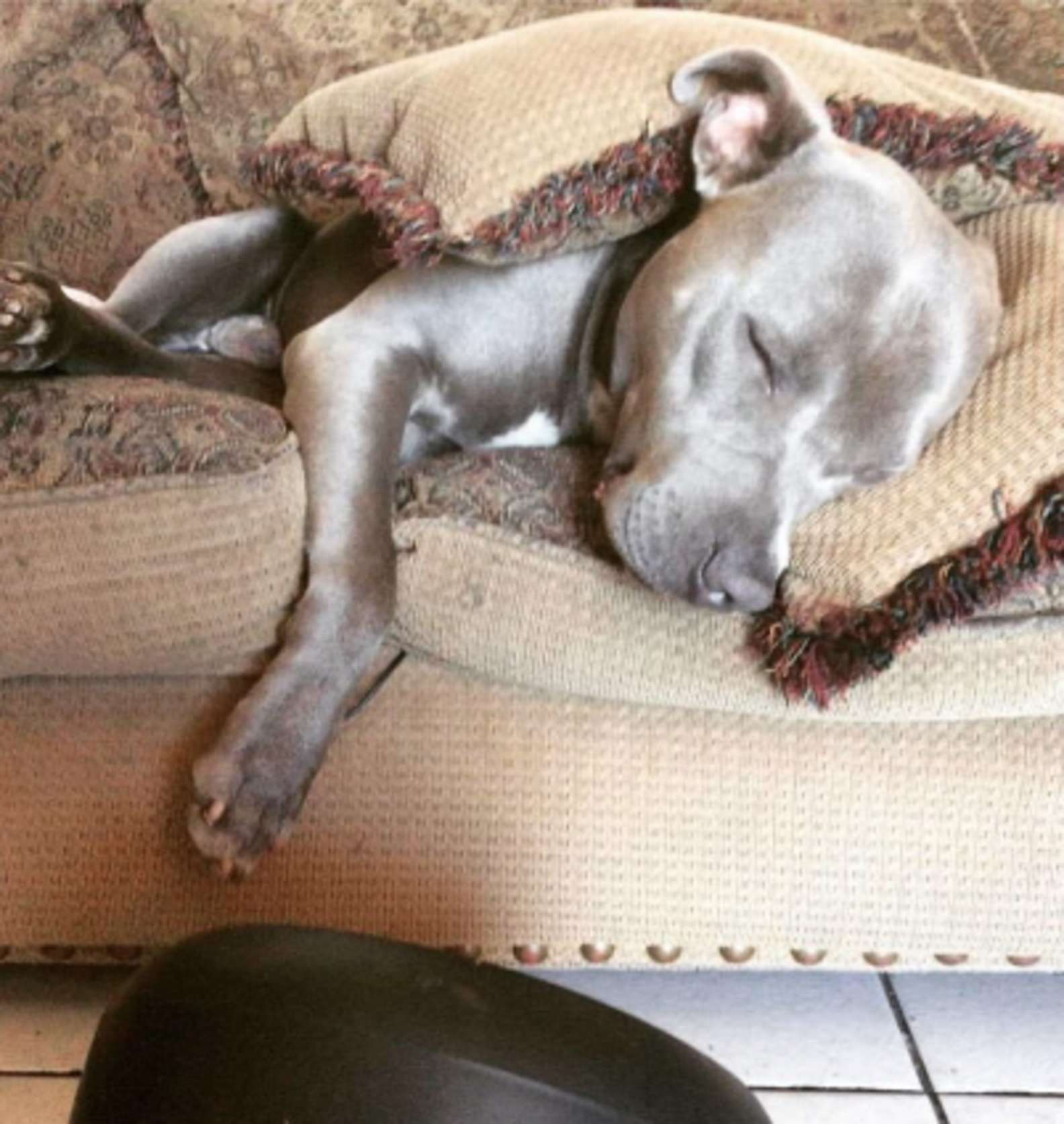 When the time is right, Flores will find new families for the kittens; Nicol, meanwhile, will always have a home with him and Hades.
Flores hopes that Hades' actions will cause a change of thinking about his breed, and perhaps even inspire others by the kindness in his heart.
"Pit bulls are good dogs," Flores said. "Hades put everything aside to help someone else. We should do the same without expecting anything in return."