Pets are the apple of our eyes. We go to all lengths to ensure our pet has the most comfortable life when they live with us. Whether they love to hop around the park, loves to stay outdoors or have trust issues like Buster in this story. Buster has a unique personality. He is playful but also has a calmer side to him.
Meet Buster, a dog that got a big blessing in life after being rescued from an abusive past.
A strong and ferocious Staffordshire Bull Terrier called Buster met Sean Farrell. Buster needed a place to stay after being rescued from an abusive home.
In the beginning Sean only agreed to be a foster parent for Buster.
The rescuers continued to find a new home for Buster.
Things did not go as planned and Sean fell in love with Buster.
But, Sean had a hard time building trust with Buster. Having an abusive past, Buster was taking longer than usual to trust Sean.
Luckily, Sean had a big heart and was ready to deal with the situation.
With the help of training, Sean started helping Buster get over his fears.
Sean's training started working for Buster, and he improved enough to start working as a therapy dog.
With all the effort and work that Buster had been showing lately, Sean felt to reward him.
Sean built a tiny home for buster in his living room.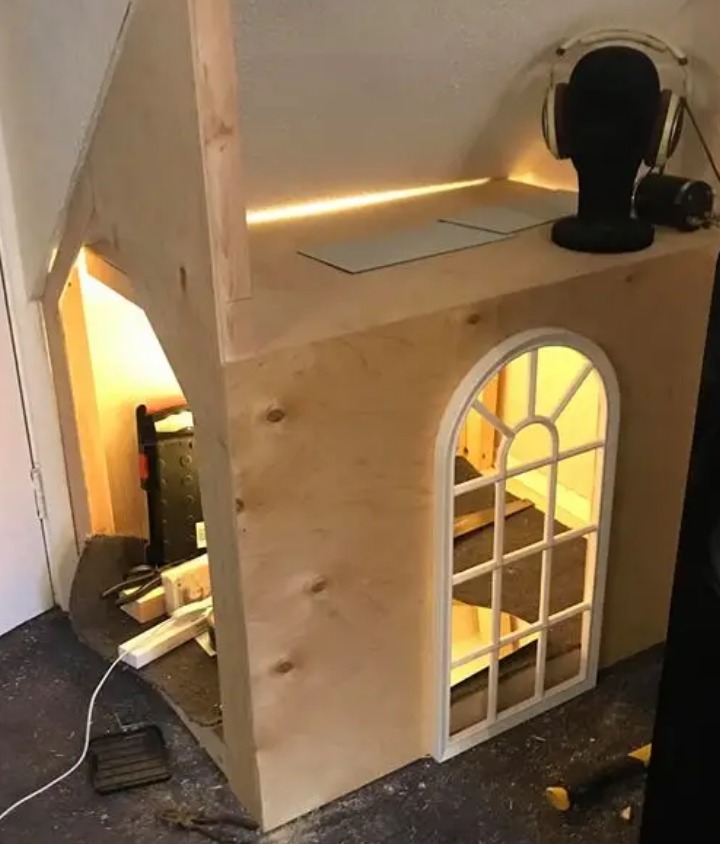 Buster was happy. The surprise worked and the results were amazing.
The tiny home has a fan, a nice comfy bed, a window looking out into the living room.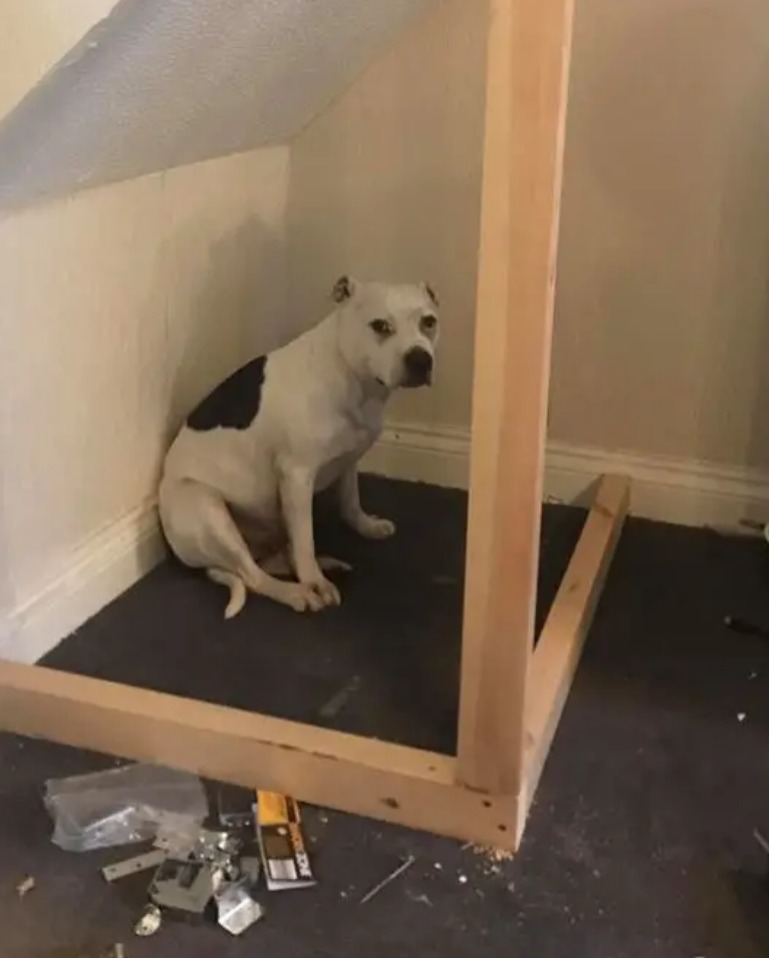 In his new home, Buster has started feeling comfortable.
We wish you the best Buster.