Today we are introducing an artist named Hector Janse van Rensburg aka Shitty Watercolour on Instagram. He makes the most adorable and wholesome comics with happy little wobbly blobs of color.  This UK-based painter is famous globally for his self-deprecating humor. 
These comics are such a good blend of humor and relatability to it. The artist takes issues like mental health. The aim of the comics is not to solve the issues but to show a different perspective on them. And for Hector, the perspective often comes from a cat, based on his cat Ona who passed away a few years ago.
#1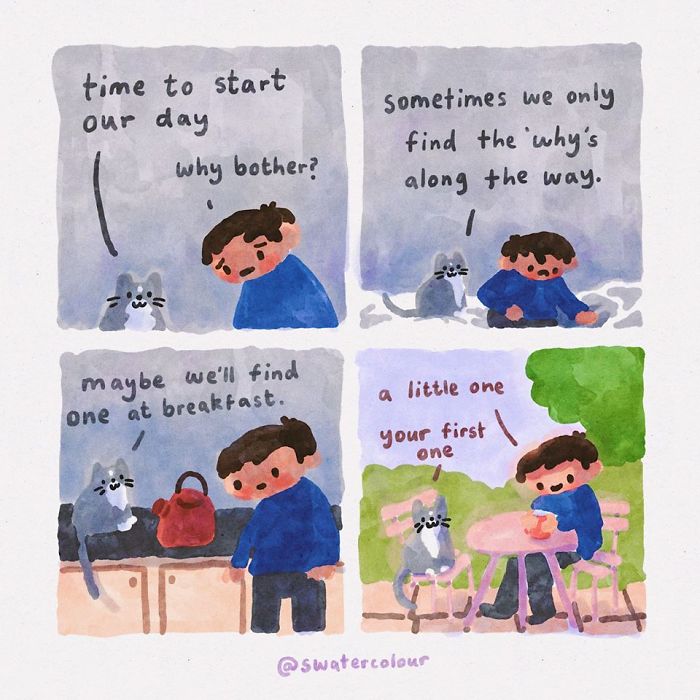 #2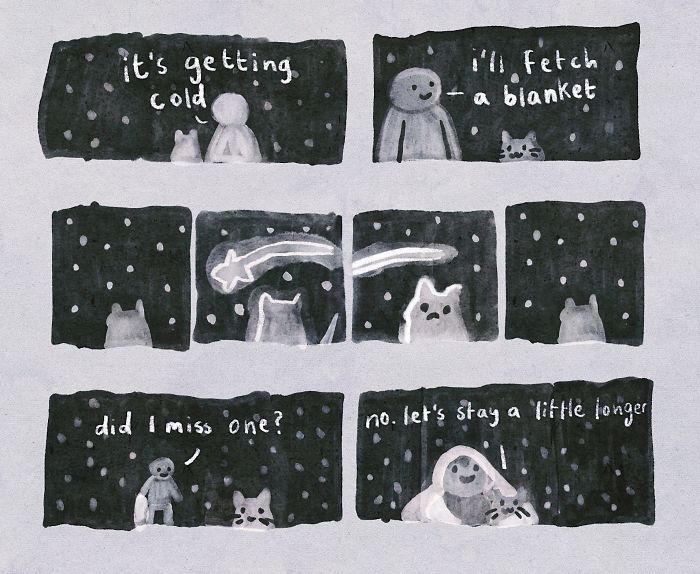 Hector has a Philosophy, Politics, and Economics degree from the University of New York. He then started experimenting with watercolors in 2011 with an old watercolor set when he was bored and depressed. Although he started uploading his material on social media in 2012 and the first was Reddit then moved to Tumbler and Twitter after some time.
He started painting nine years ago. Before that, he never had any interest in art and it is a big part of his life now. Balancing discipline with creative motivation is how the artist manages to remain passionate about his work.
#3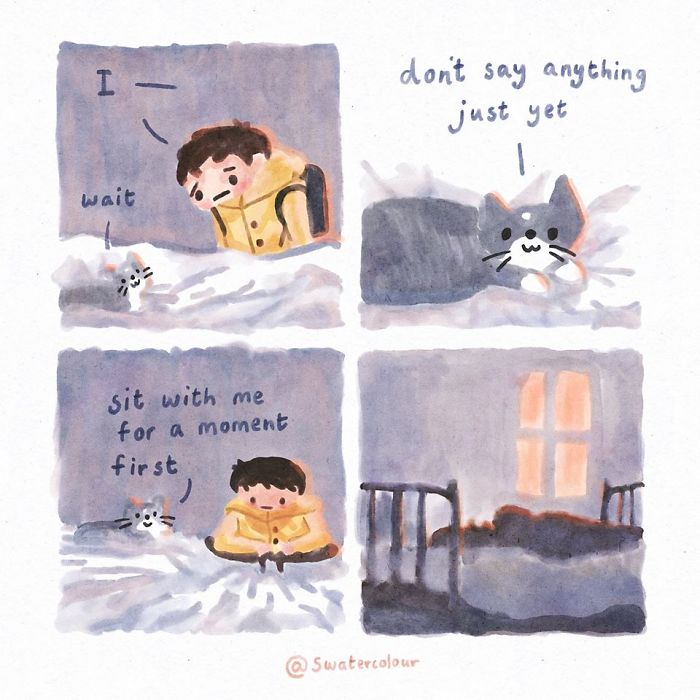 #4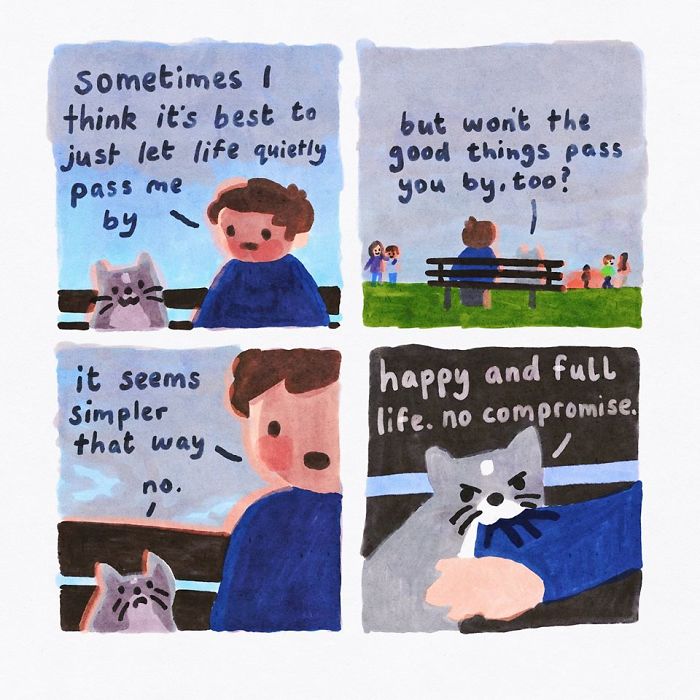 #5
Explaining about the relationship between him and his art Hector said –  "One part of that is that it's like I'm living through my art, which can be difficult."
According to Hector thinking about which ways people can feel bad helps him in the process of painting and how you might approach them as a friend would. Having a nice cat helps him a lot with ideas. 
#6
#7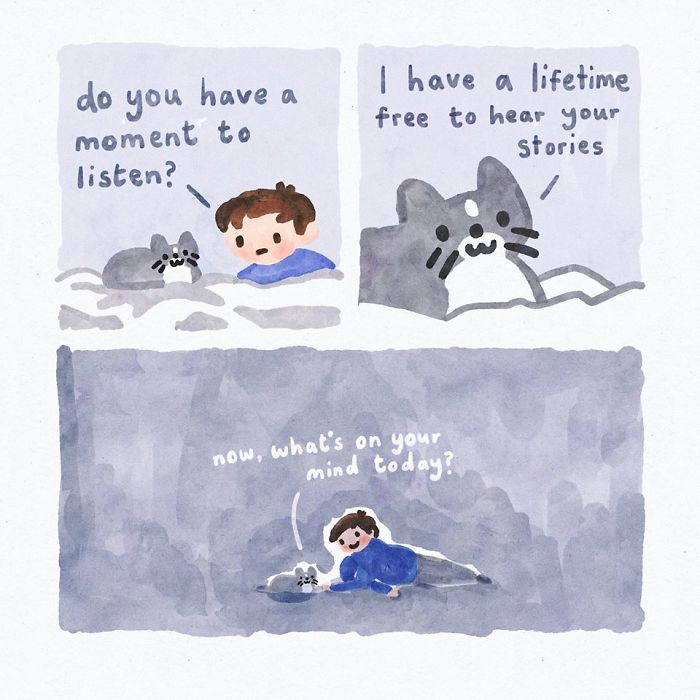 #8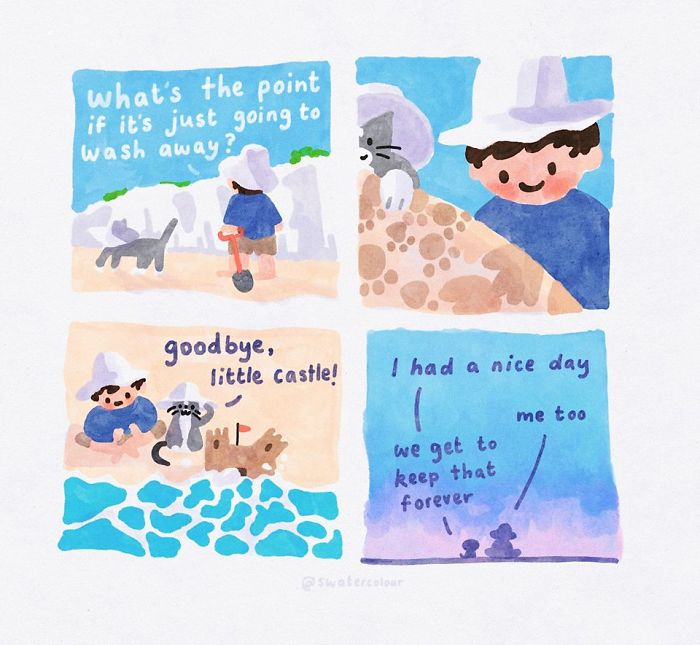 "It's perfectly possible to make happy little wobbly blobs of color and people will enjoy them if the message is good and sincere. There's probably a boundary of neatness that you should stay within but messiness is cool too. Also, most of my pictures look very bad at first, and then it's only after a while that they come together. I think that's because a few wobbly blobs on their own look like an accident, but a finished painting of wobbly blobs looks purposeful." says Hector.
#9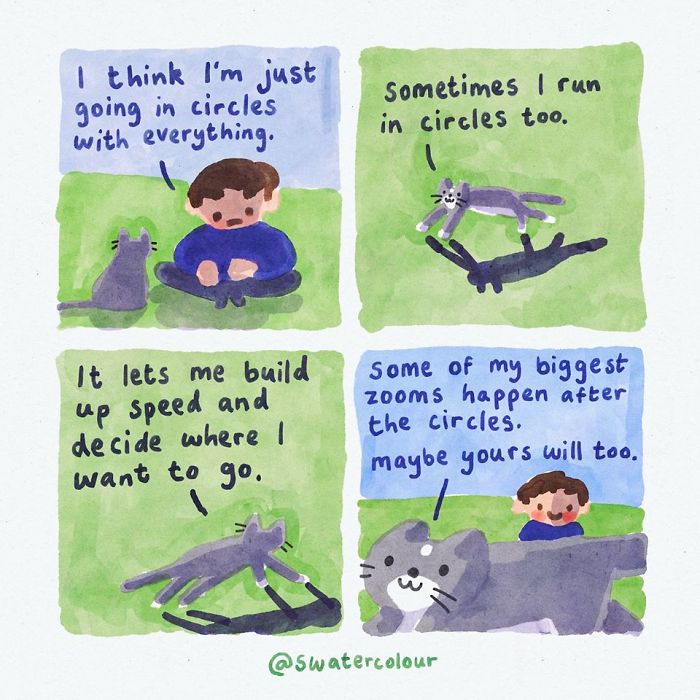 #10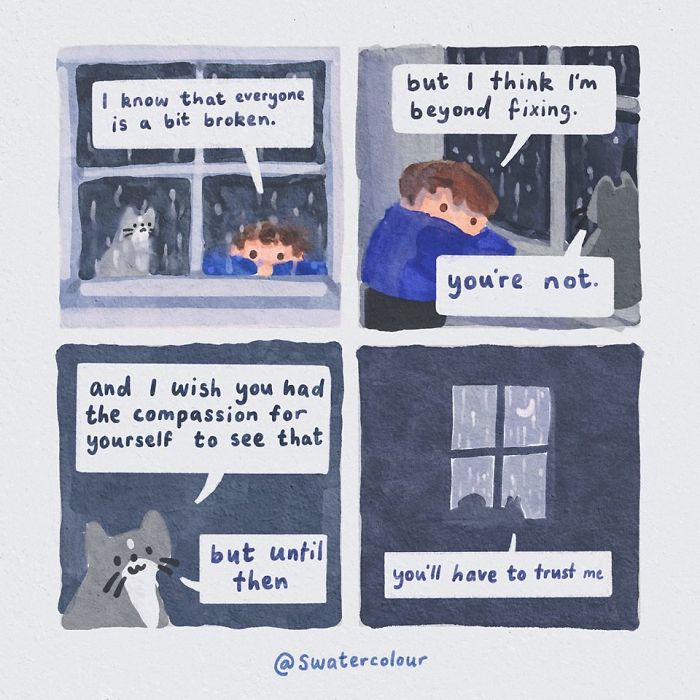 #11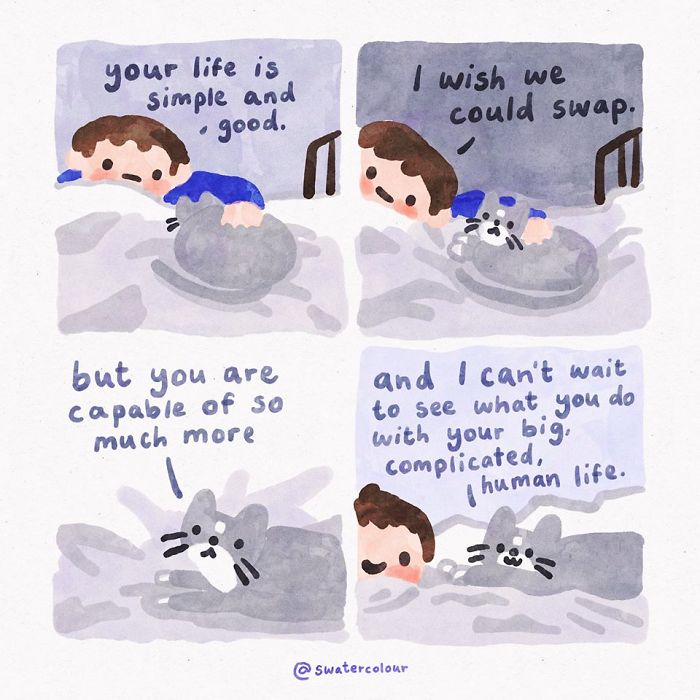 #12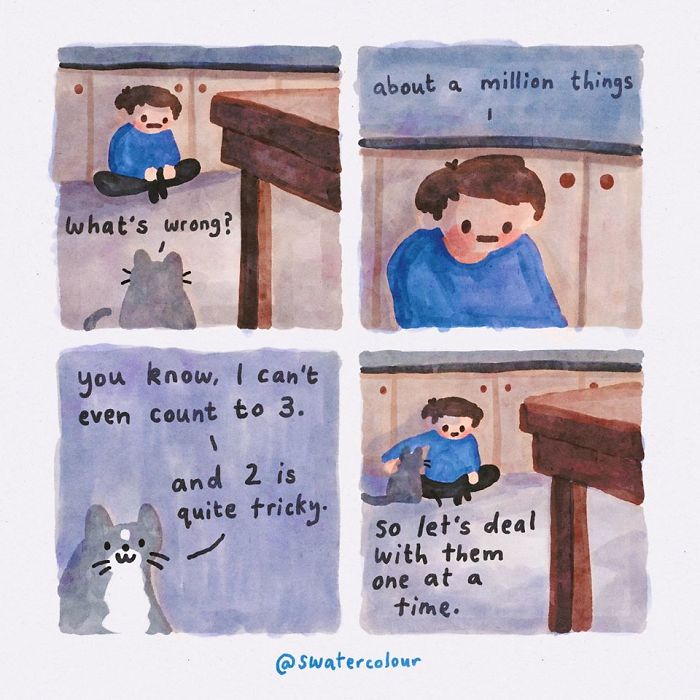 #13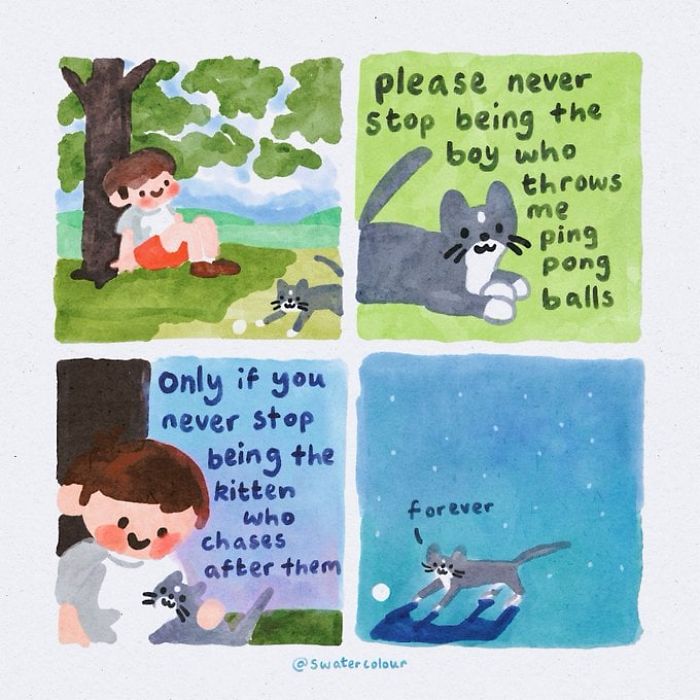 #14
#15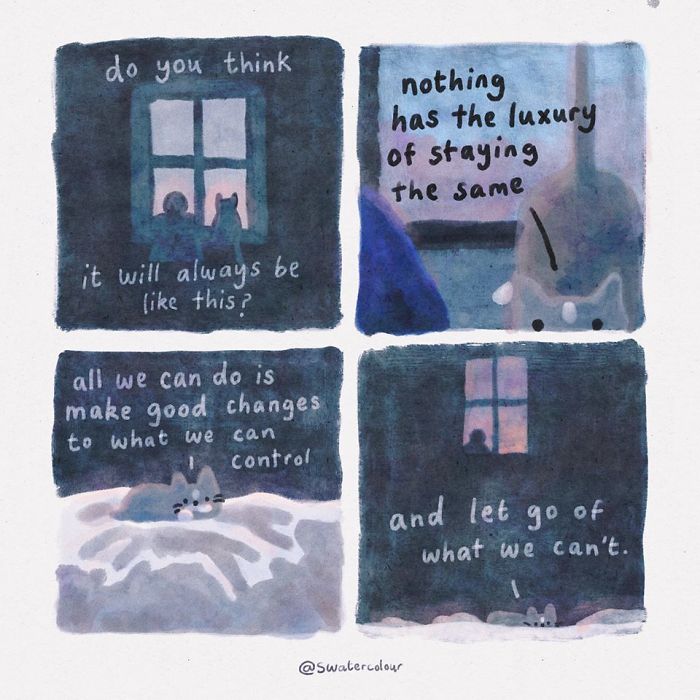 #16
#17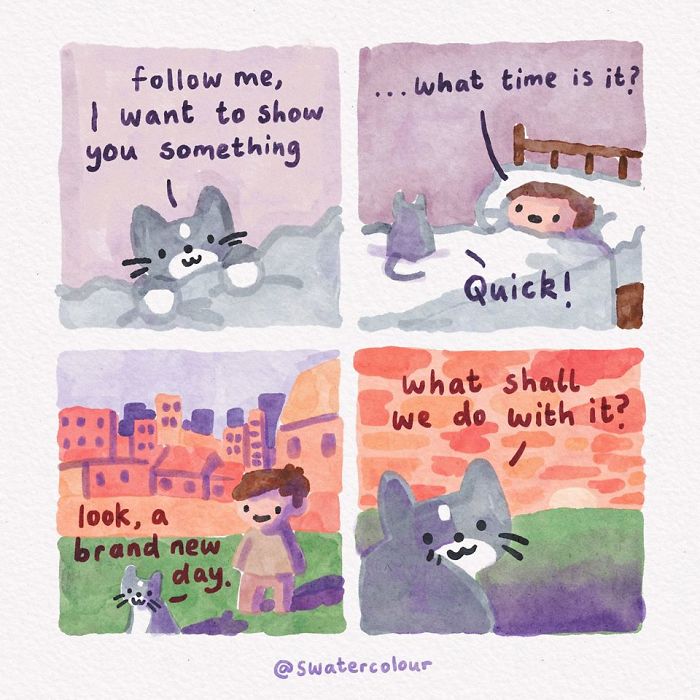 #18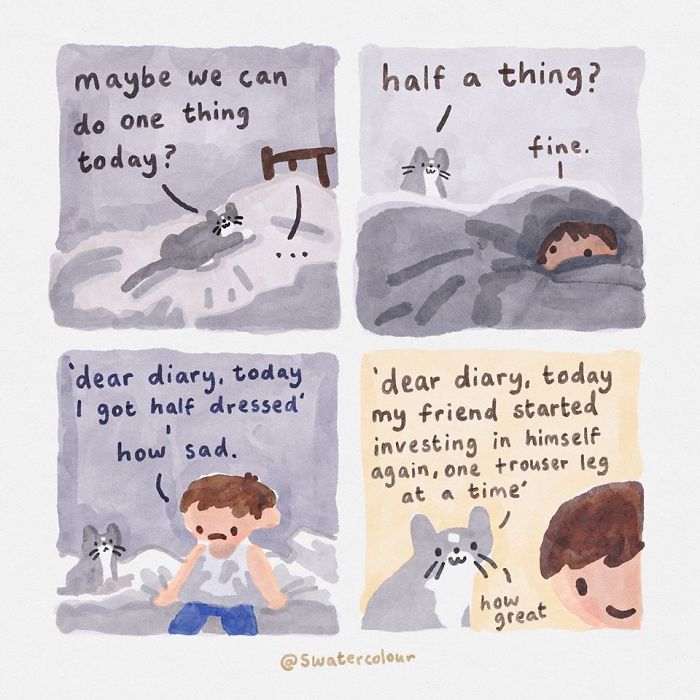 #19
#20