Today we are introducing you to an incredibly talented tattoo artist Ryan Ashley Malarkey. Ryan has managed to make her name in the tattoo industry based on her creativity and style.
#1
Artist also comes from an artistic family.
Ryan is a private person and chooses not to talk much about her personal life. But there is some information on the internet that she was raised by a single mom. Her mom used to work at a fast-food restaurant and also attended the night school learning accounting.
She was also inclined toward arts hence Ryan also pick it up from her mother and started drawing.
#2
Her work is so intricate and realistic. 
Ryan also comes from the same art background.
Ryan is married to a famous tattoo artist Arlo DiCristina in 2019. They both have different styles of working when it comes to their profession. Sometimes they do come together and create some good projects. They even appear in different master classes and share their valuable experience and advice with the tattoo lover audience. 
#3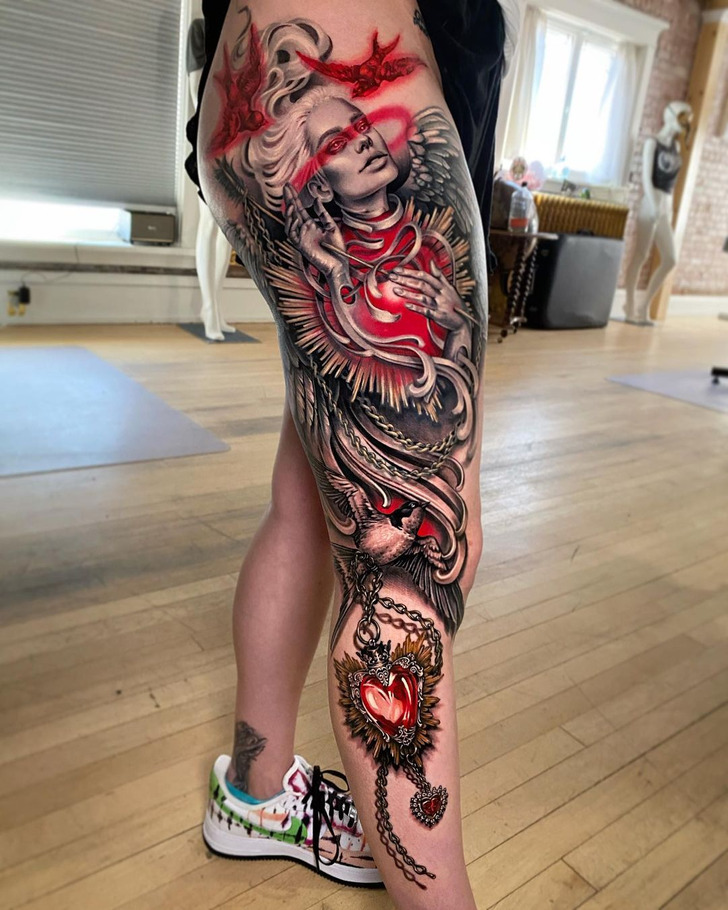 Ryan's artwork is usually of a Black and Grey aesthetic and style. She uses various shades of black and creates depth. Her style can be recognized by others because of its uniqueness of it. Her love for the jewels and beadwork also shows in her tattoos. The styles she uses for these tattoos are perfect with the different layers of black and grey.
#4
Ryan was the first woman to win the famous reality show.
She also won a reality competition named  Ink Master where tattoo artists go through different artistic challenges for the title and prize money. She won season 8 of the competition in late 2016 and was the first woman to win the award too.
Scroll down and find our best picks from  Ryan Ashley Malarkey's work.
#5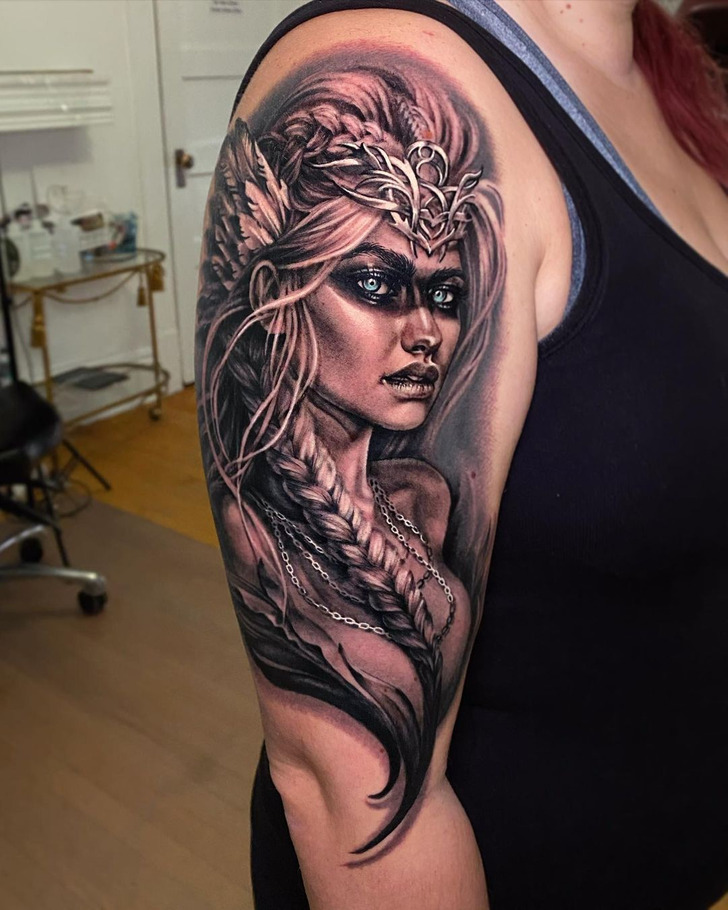 #6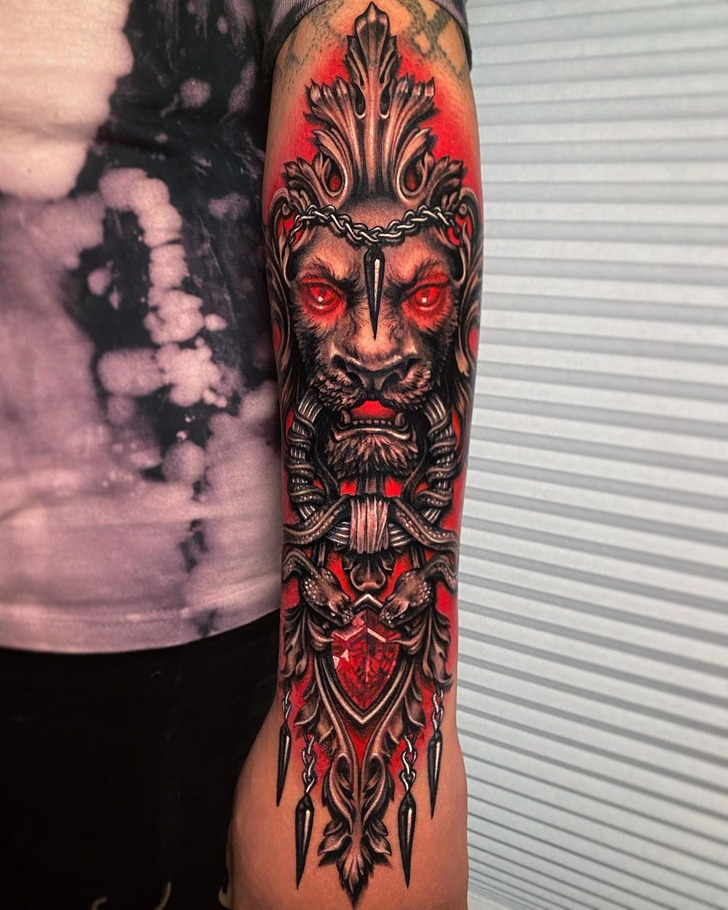 #7
#8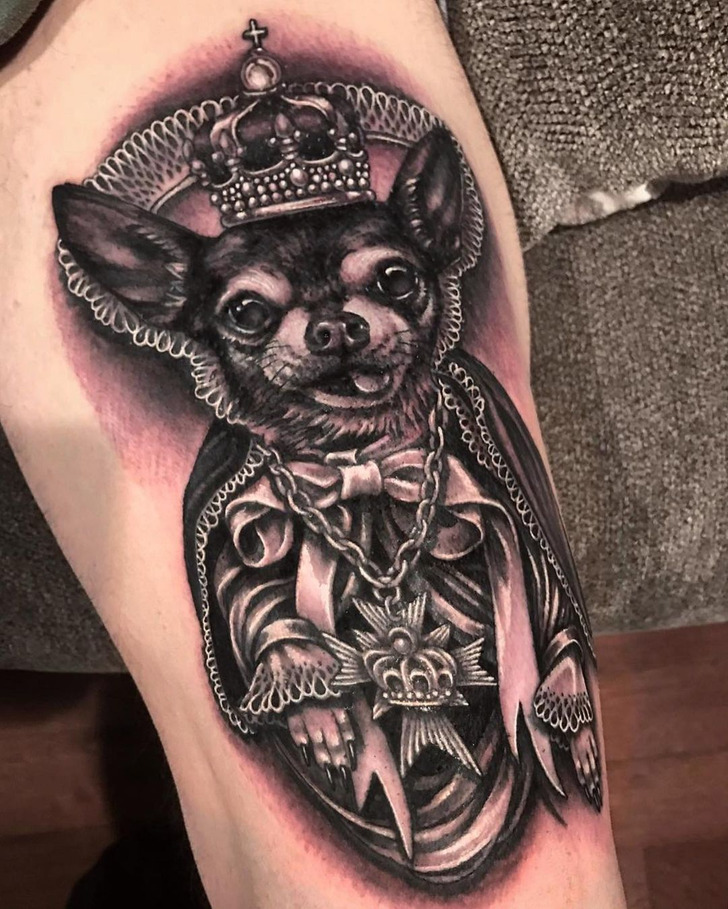 #9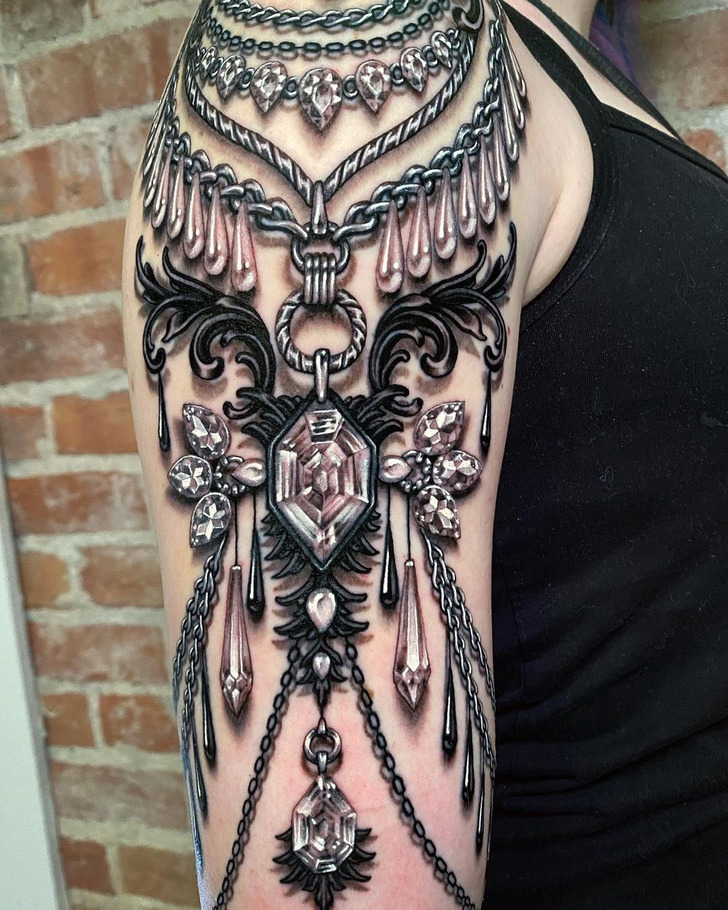 #11
#12
#13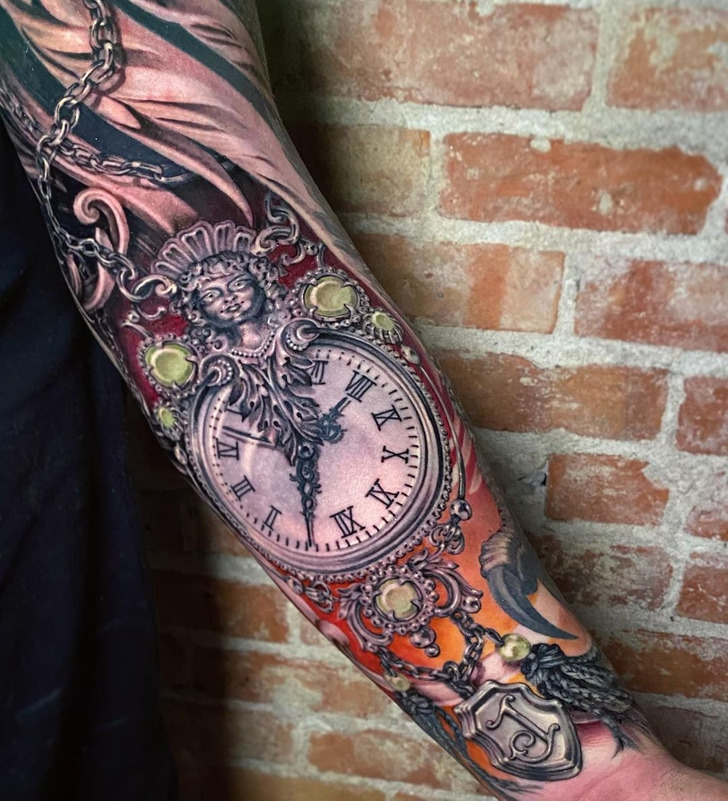 #14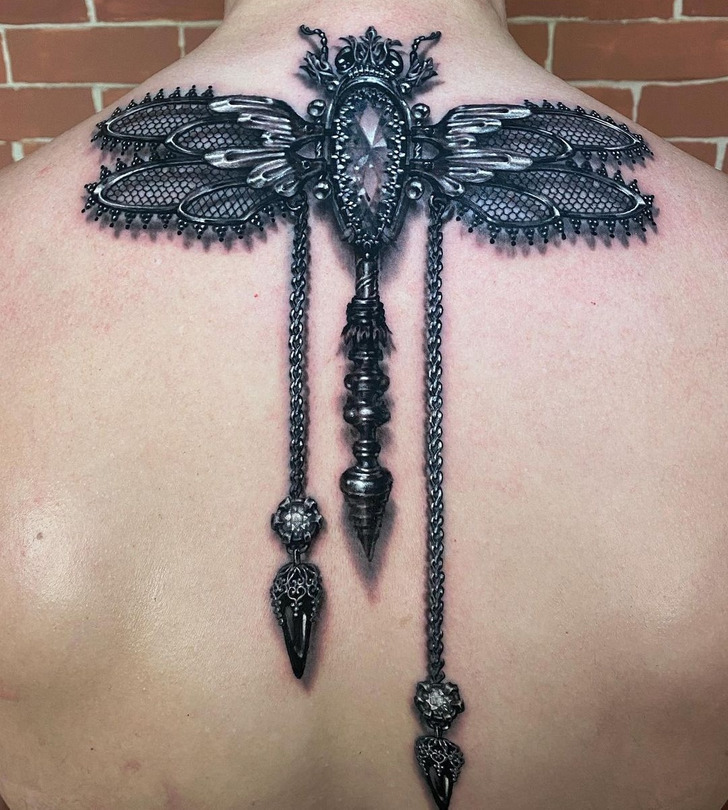 #15
#16
#17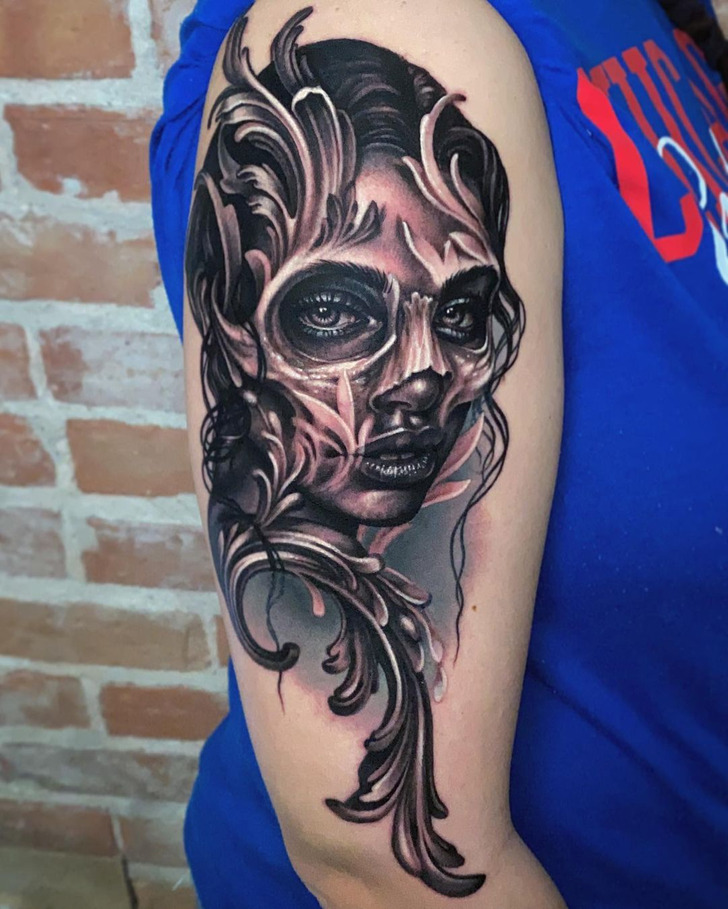 #18