People often say dad is the hero in a girl's life and a dad from Australia has proved them right. Tez Gelmir has two kids a son and a daughter and there is no doubt that he is their hero. 
He made a very special gift for his daughter's first birthday. Tez always built a lot of projects for his son. But when it came to his daughter he felt it was her turn to get project love.  According to him, nothing was a better way than giving her own Speeder Bike. This project was inspired by the 74-Z Speeder Bike from Star Wars.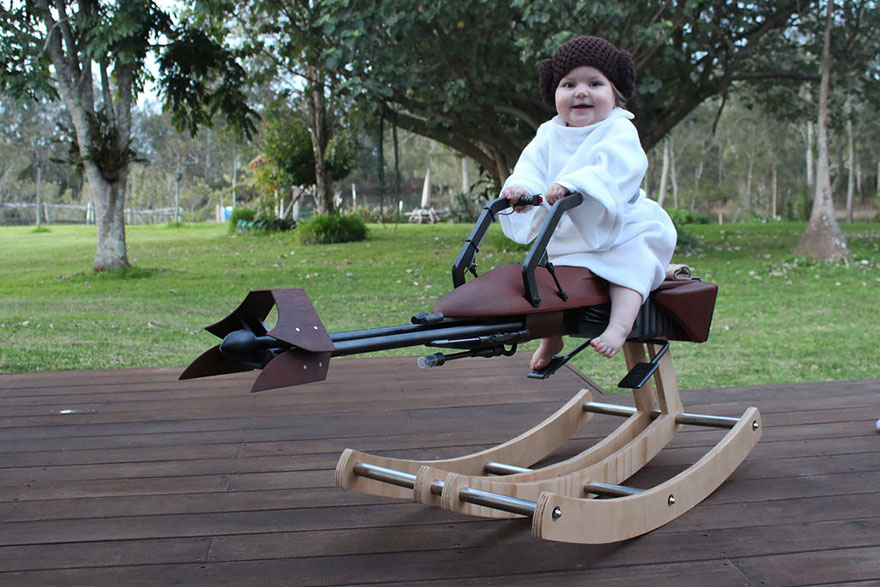 Explaining what a speeder bike is Tez said "The 74-Z Speeder Bike is best known for its appearance in the 1983 movie, Star Wars: Episode VI: Return of the Jedi. In which Imperial Scout Troopers, on the forest moon of Endor, engage in a vicious chase with Luke Skywalker and Princess Leia Organa after the Rebels commandeered the speeder bikes to pursue their foes".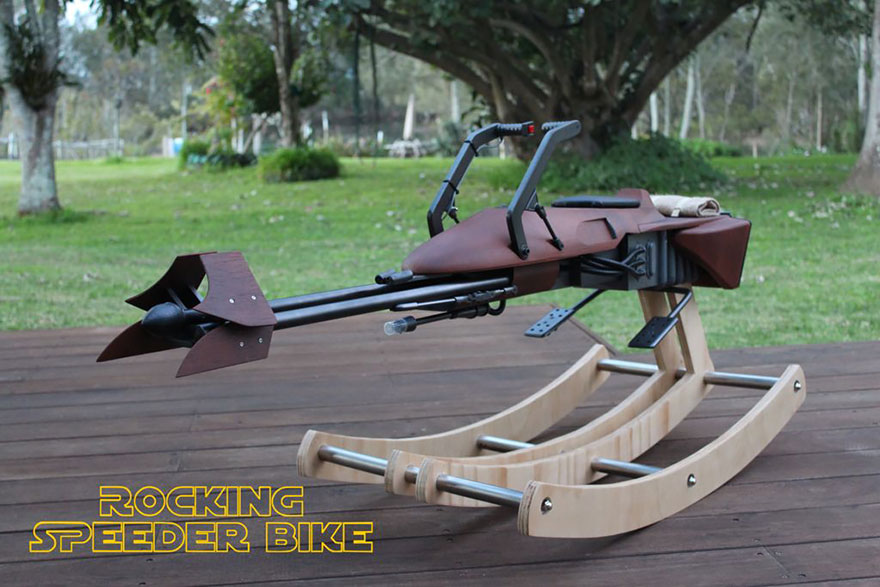 He wanted to make it as a child's rocker something sturdy with no small breakable parts. Taking his job very seriously and made an elaborate plan with drawing and getting the right materials.
He even uploaded a step-by-step build process on Instructables. There he mentioned that the facade of the speeder is based on the original concept drawing for the movie prop he found on the net. He also customized the design to suit the toy's purpose as a child rocker.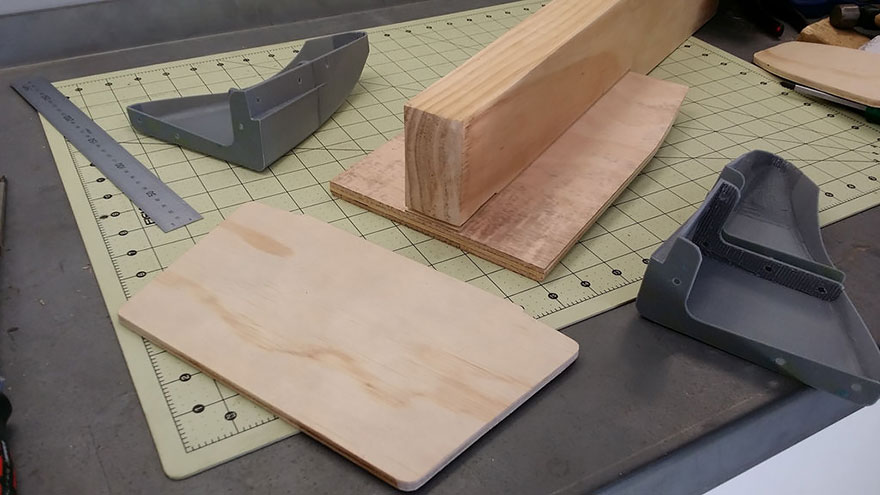 His first consideration was strength and stability for the safety of the little ones, as he had a five-year-old boy and a 1-year-old girl. He put every detail for making the toy if anyone wants and even put information about the materials he used with the actual sketches and photos.