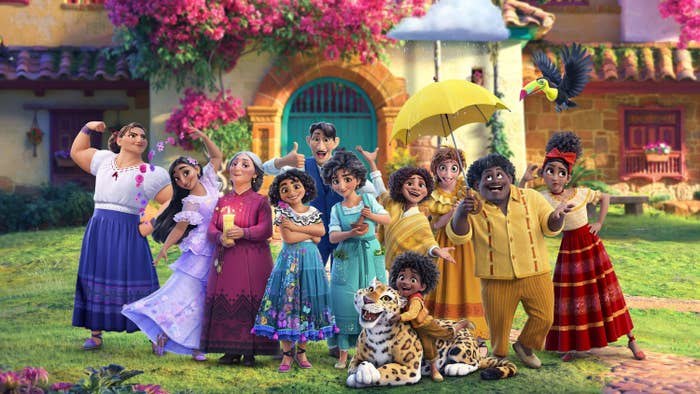 Being represented is one of the things that give great joy to everyone.
Everyone wants to be included and represented and for a kid seeing someone like them in a Disney movie is like a dream come true.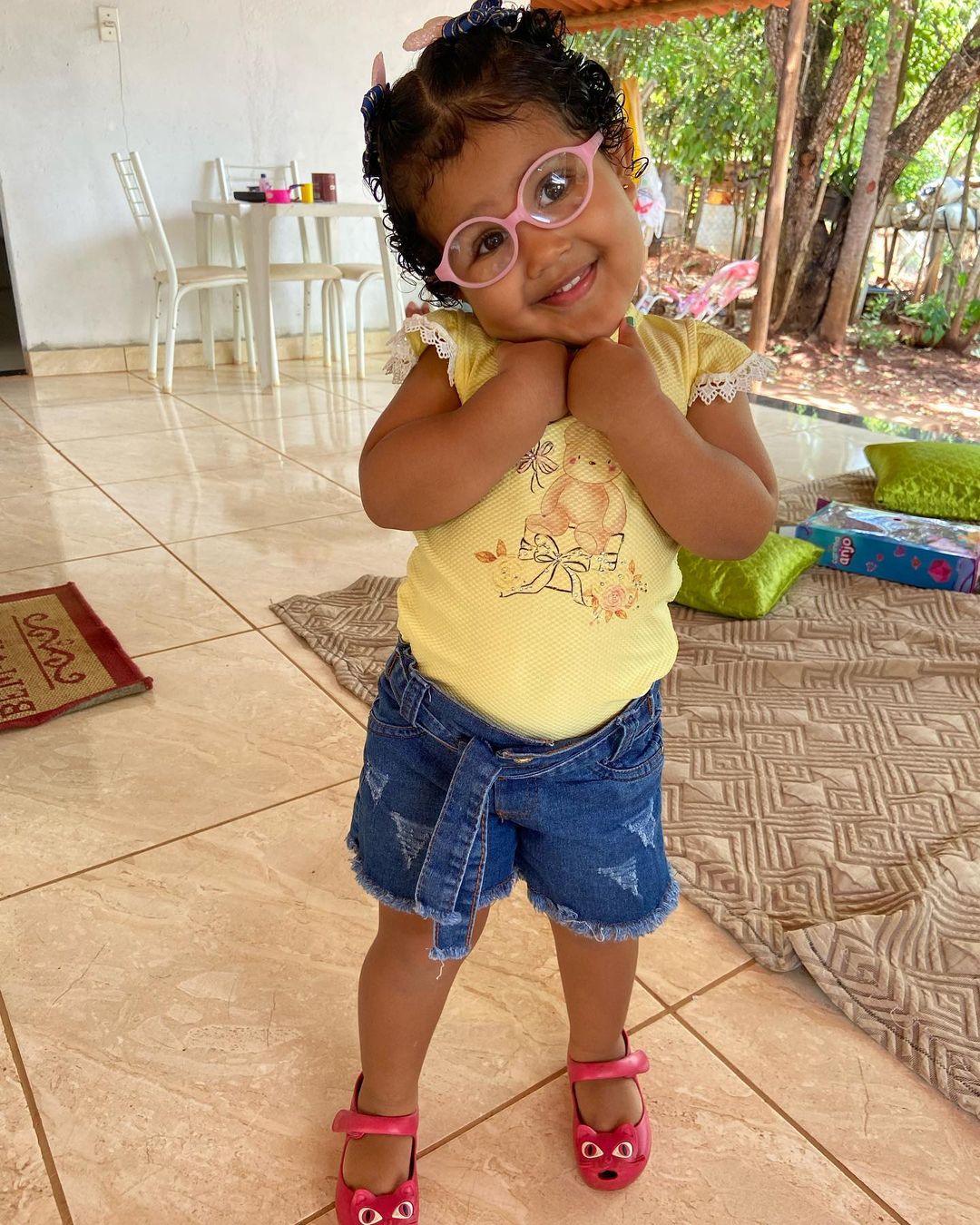 A 2 -year-old Manu Araújo Marques saw a resemblance of her in the movie Encanto, and it made our day.
Manu recently went viral after her mom, Hannary Araújo, posted a video of her on Instagram watching Encanto. In that video, Manu can be seen saying in Portuguese"It's me, mommy!"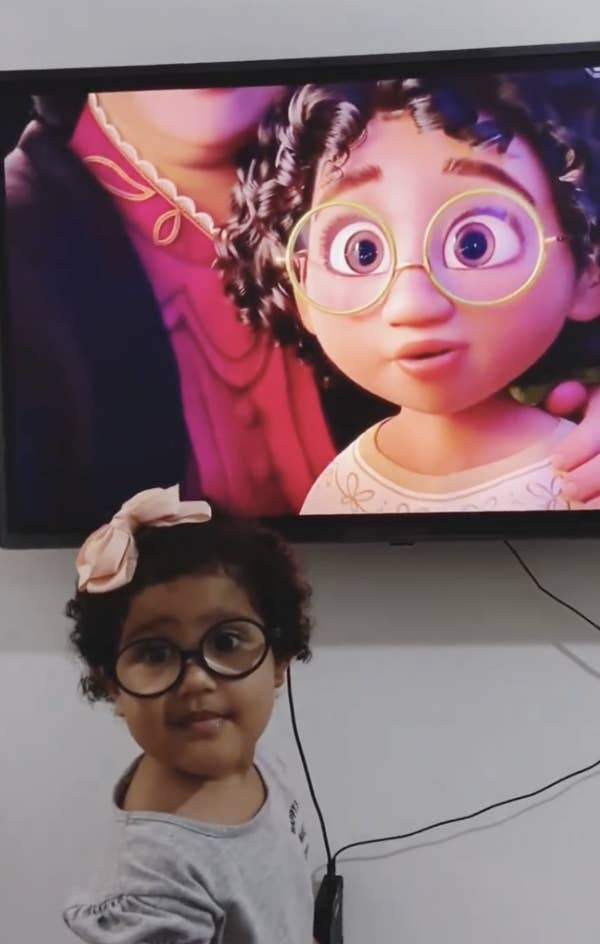 In the videos, Manu can be seen saying "It's me"! After which her mom asks, "It's you? Look at mommy, let me see if it's you," to which Manu turns to show her mommy to show her innocent face standing in front of the TV.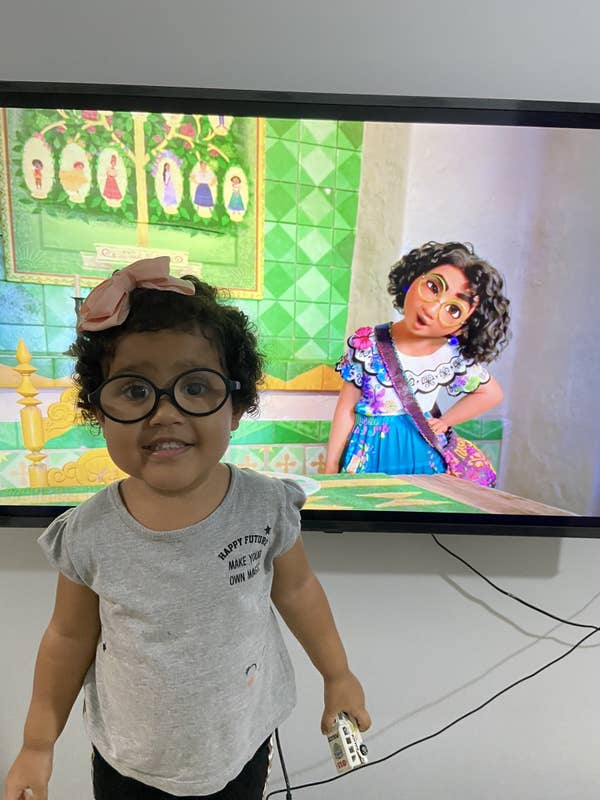 After seeing Mirabel as an adult, she again turns to her mother and says "I grew up, mommy". To that, her mother replies"How beautiful."
🥰😍👏🏽🦋 #Encanto https://t.co/JjtVSVlilZ

— Stephanie Beatriz (@iamstephbeatz) January 14, 2022
This beautiful video was reposted by @imaginago on Twitter. The video got more than 20,000 likes and so much attention.  Stephanie Beatriz, who was the voice of Mirabel in the film also shared the video.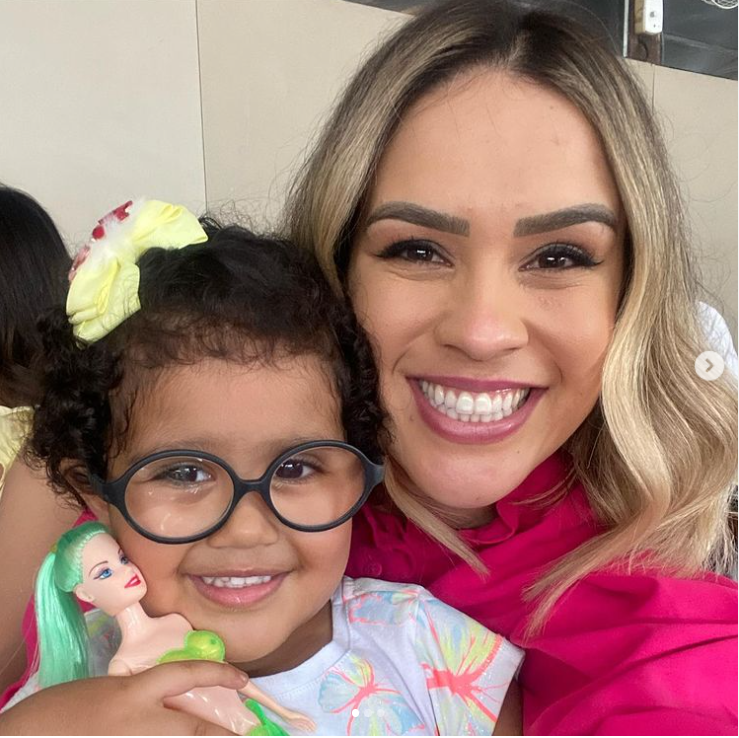 Hannary and her family live in Minas Gerais, Brazil. Talking about the video she said there are no words to explain how much joy it was to see the representation her daughter got from a Disney movie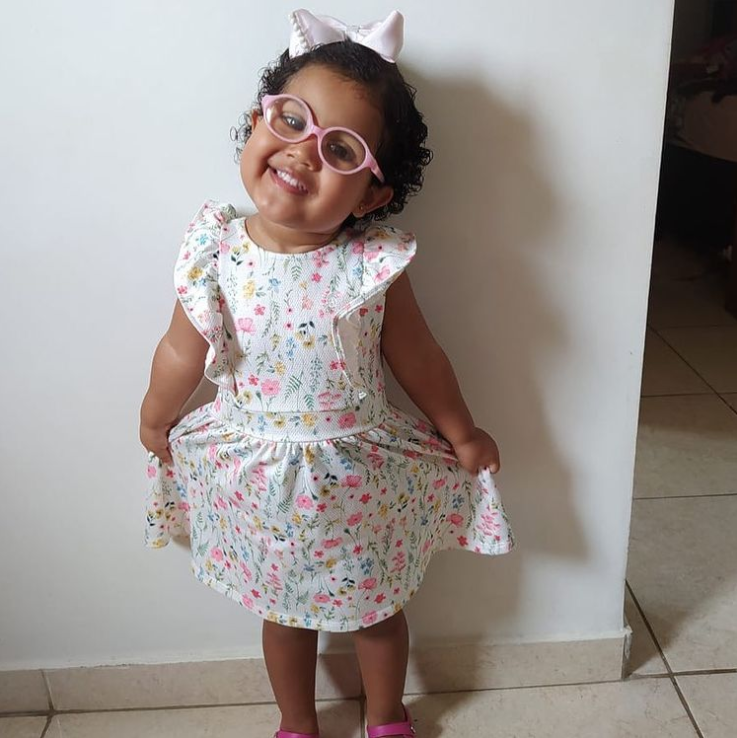 Mirabel being the main character in the movie wearing glasses was the main thing that Manu resonated the most with. Her mother shared the biggest fear when she got to know that her 2 year old will have to wear glasses will be bullied at school.
But watching the movie has changed her mind when she saw that princesses wear glasses too.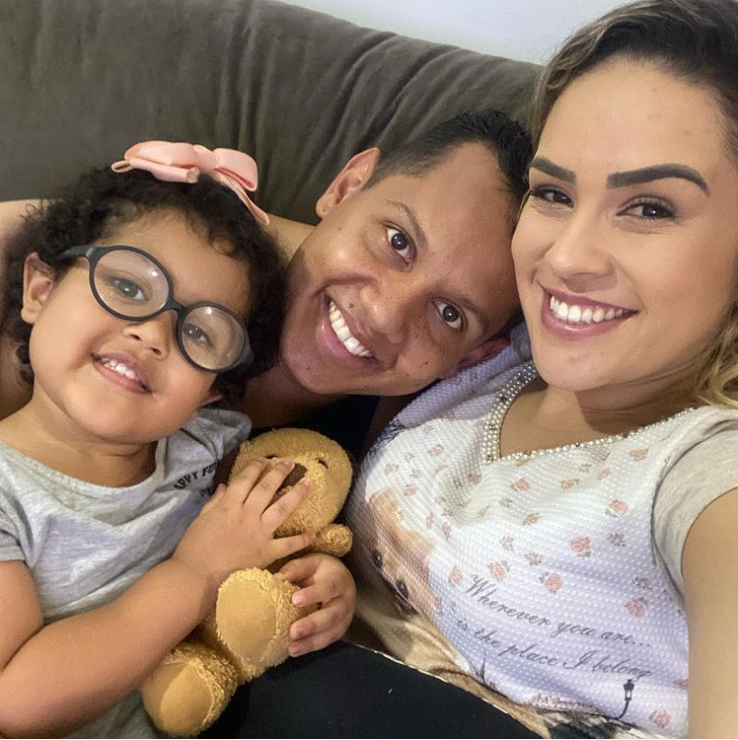 Her mother wishes she could pass down his joy of being different and yet being accepted to every one. Anyone who thinks that being different will make any less of them. She says if she could she would open a factory to make custom dolls for each child who just wants to be represented be seen.
Because seeing the joy on her daughter's face by being represented by a princess is precious. She wants every kid to feel this joy.
Don't gotta understand the language to know what's up. Representation Matters. https://t.co/pl4DvOhLdf

— Dante Perry (@drpbeast13) January 14, 2022
Everyone who has seen this video has fallen in love with Manu's lovely innocent reactions.
Hannary says after she has shared the video people have been recognizing manu and her family on the streets. And its unbelievable and very sweet.
Kiddos seeing characters that look like them in Disney films brings so much joy to my heart.
Representation matters 💛💛💛 https://t.co/rQVNthyjSg

— Libby (@YourHumbleBee) January 15, 2022
Disney has been trying to add more diversity to its movies and create a positive impact with movies like Encanto. Parents like hannary are grateful for it. According to her these movies have changed their lives. By showing the true meaning of representation to the whole world, especially for children — those who will build a better future.
Great. More tears because of this movie. https://t.co/PZSx6Sopt4

— Bianca Teixeira (@TheBiancaT) January 14, 2022
We wish to see more children as main Disney characters and princesses as Hannary and her family are very happy to see their Manu in Mirable.