We have often heard many overwhelming and inspiring success stories. It is always incredible to know someone comes out of a hurdle, especially when overcoming a physical disability, with an uncanny amount of ingenuity and innovation. 
Today we are sharing an amazing story of a couple that hits all those beats and more. 
Cambry has been paralyzed from the waist down for most of her life and has always had to restrict herself to the pavement. Her boyfriend Zack Nelson decided to make her an Off-Road wheelchair to help her go and enjoy more places. This idea not just helped Cambry but end up resulting in a start-up business.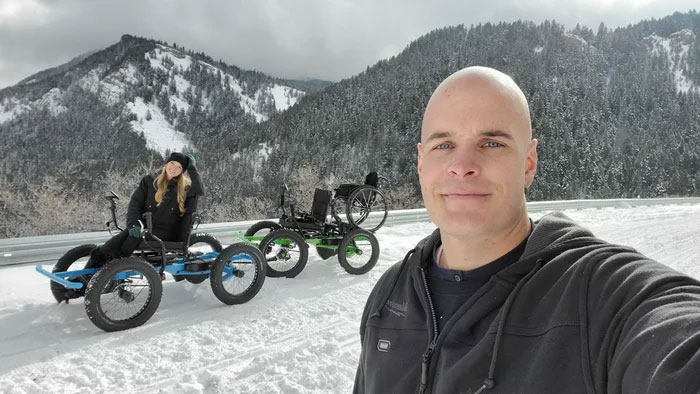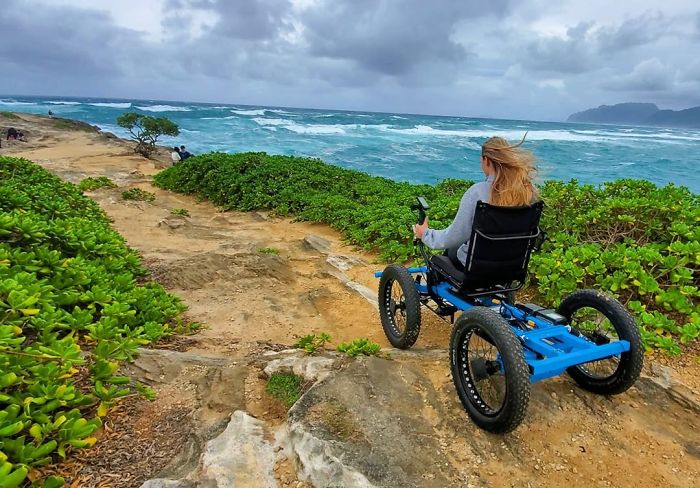 Zack Spliced two electric bikes and placed a seat in the center. He balanced the dimensions and weight distribution, added a few safety features, and that's how the "Not-A-Wheelchair" was born.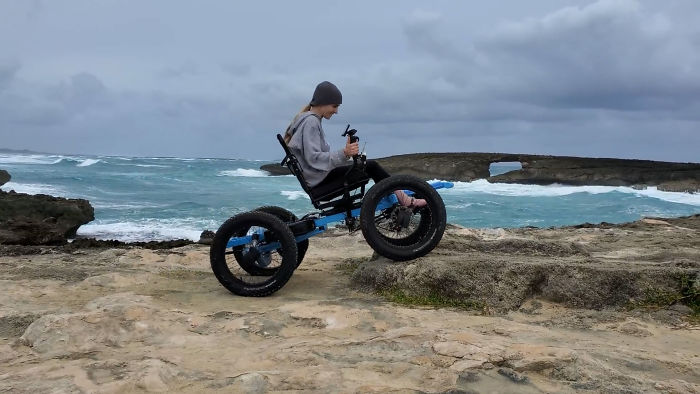 After getting married in a year the couple started mass-producing the vehicle. The couple explained that they wanted to make something that's quick and light with a super long range.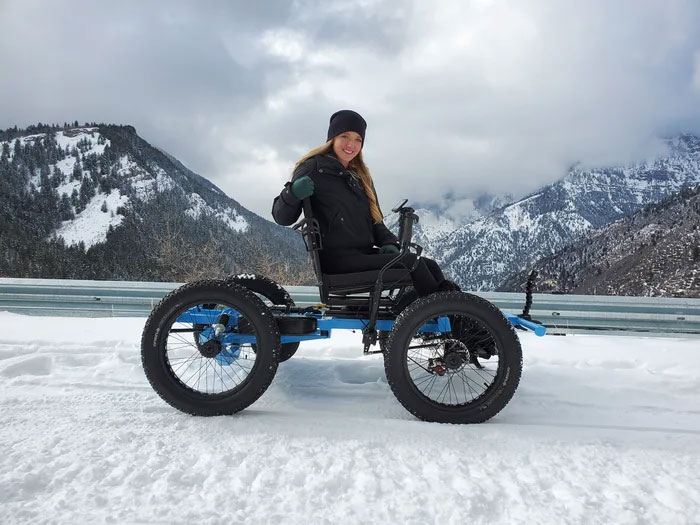 "The toughest challenge when developing 'Not-A-Wheelchair' is the price. We wanted to create something affordable for everyone. Finding quality components, and a simple enough design at the cheapest price possible took quite a bit of time," said Zack "But I think we have something now that everyone will be able to enjoy, at a fraction of the cost of other 'off-road wheelchairs' currently on the market."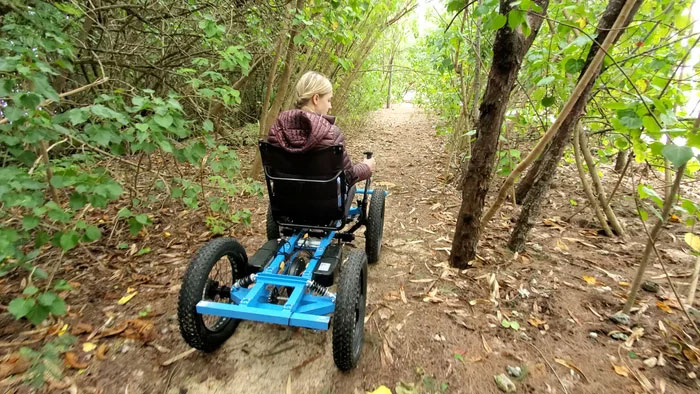 This wheelchair has a lot of good features which are very helpful for people with disabilities.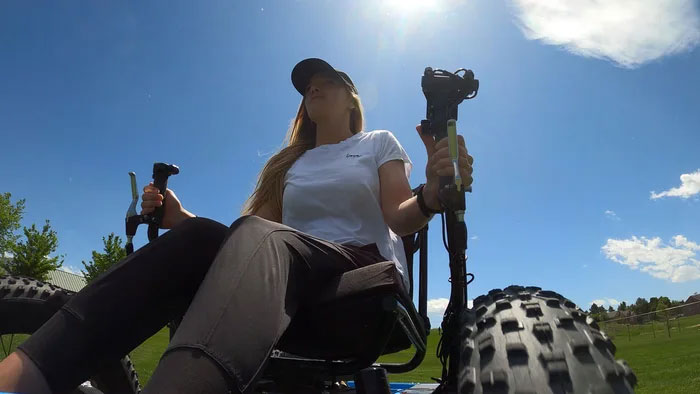 The vehicle is silent and has a range of 10-20 miles with one battery, and 25-35 miles with two batteries (depending on terrain, the weight of the rider, and the weight of the cargo).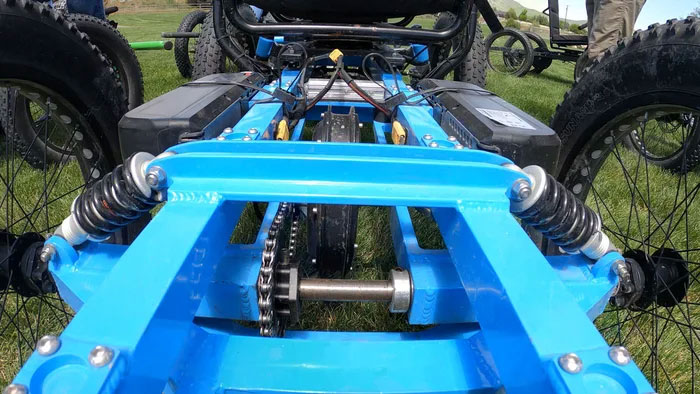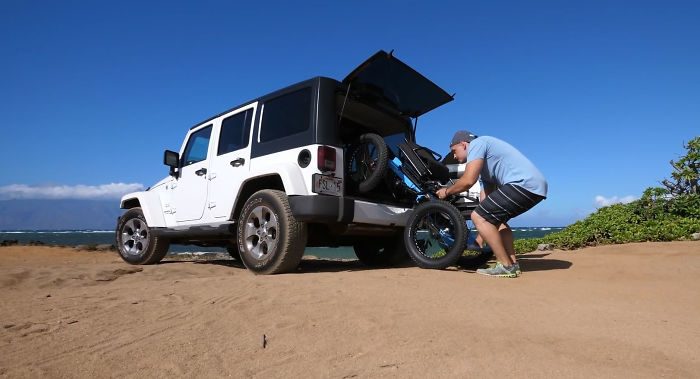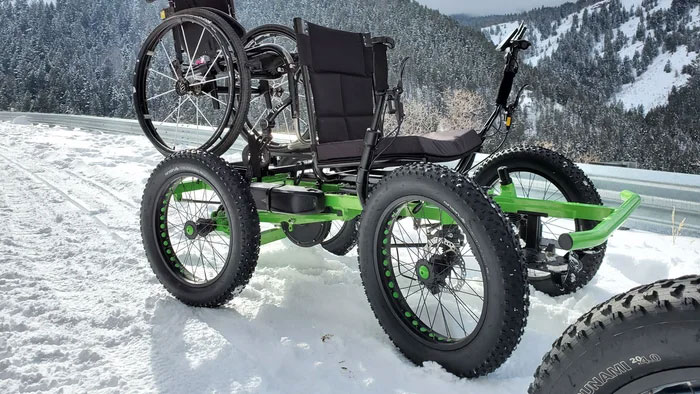 The couple hopes to provide a product that is capable and affordable at the same time. Because the vehicle is made with bike parts its maintenance and repair are super easy.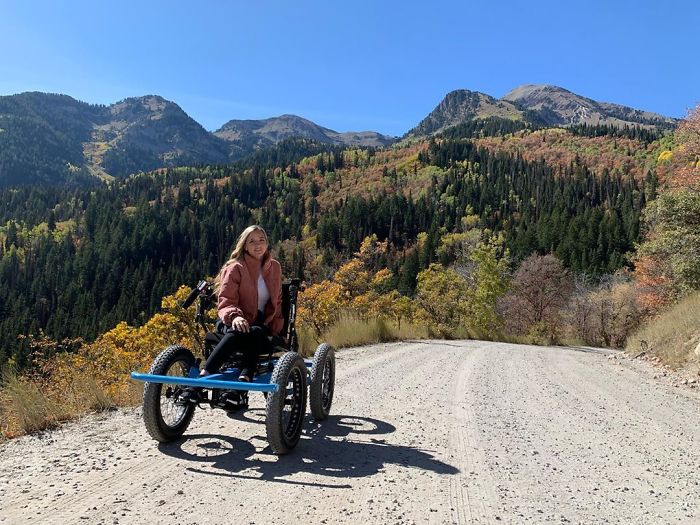 It also has a rear rack mounting system to hold wheelchairs, coolers, camping gear, etc. It also has an aluminum frame detachable bumper, and four-inch off-road bike tires. With the bumper off, 'Not-a-Wheelchair' is 5 feet long and 32 inches wide.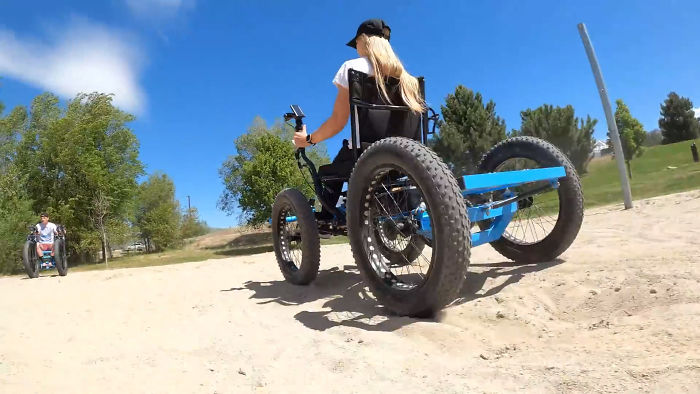 The base model with no suspension and one battery costs $3,750.