I want to actualize great paintings from different cultures to show people that it's much closer than it seems. I really love art, admiring beauty, and talent  My intend was to encourage everyone by my Replicas. I want everyone to look at paintings in detail. it's important to understand the Beauty of Art.
So, I started to imitate pieces of art for the #gettychallenge.
I decided to do it daily for 30 days,  I'm still continuing and now I am on my day 130. I have recreated Middle Eastern galleries, ancient, Indian, Red Cross posters.
I do everything on my own: makeup, costumes, lighting And shooting With my phone's camera, it's really fun doing all things on my own using very simple stuffs which surround me at home.
#1 Ilya Repin "Princess Sofia" (1879)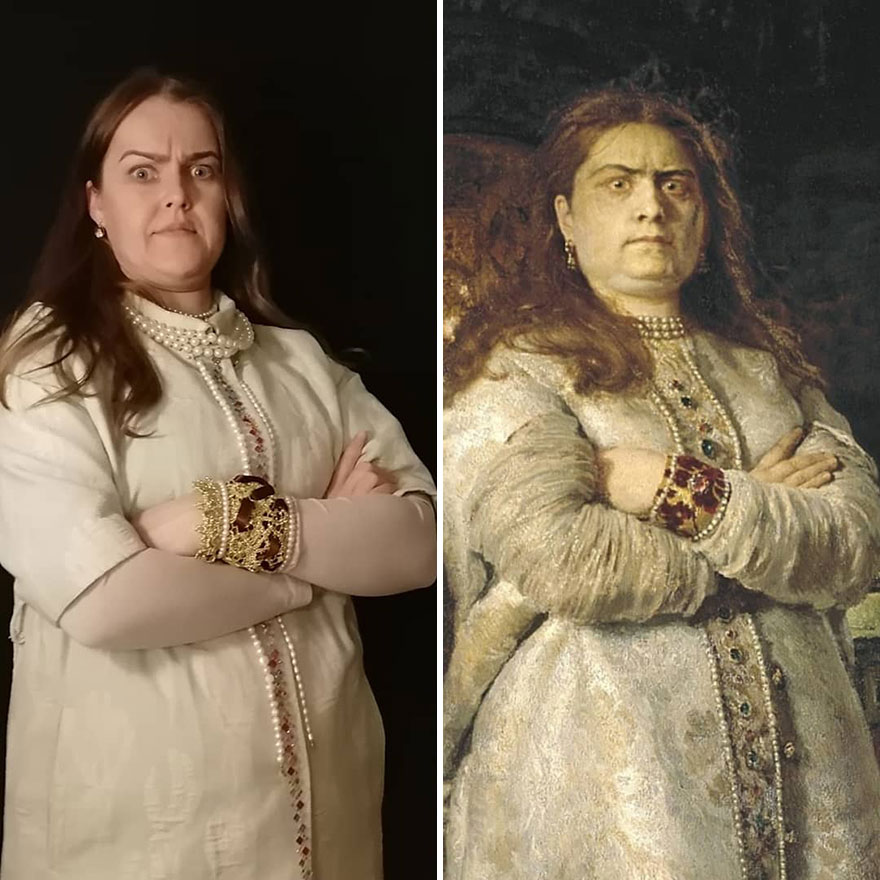 My expression in the painting looks like I'm ready to steal your candy or The Whole Russian Empire. LOL
#2 John Collier "Priestess Of Delphi" (1891)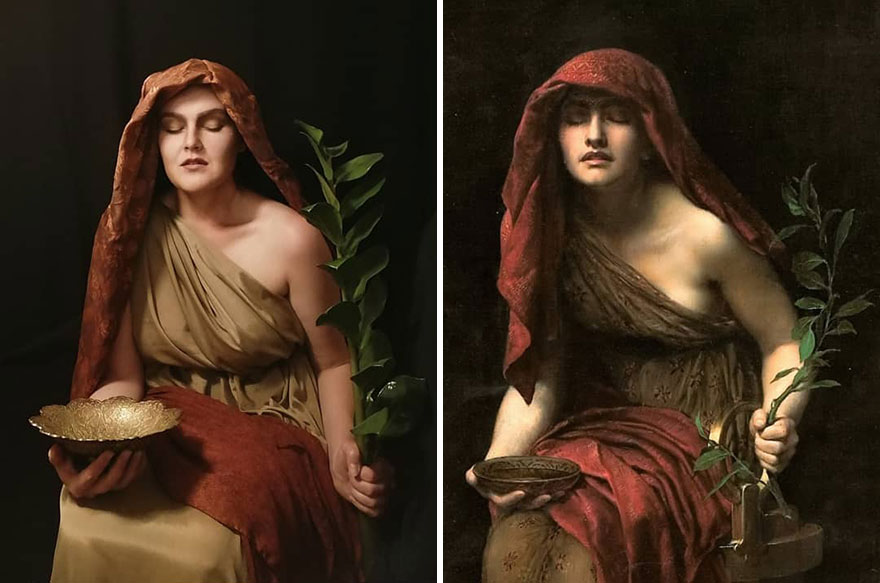 #3 Konstantin Makovsky In The Russian Costume" (1900)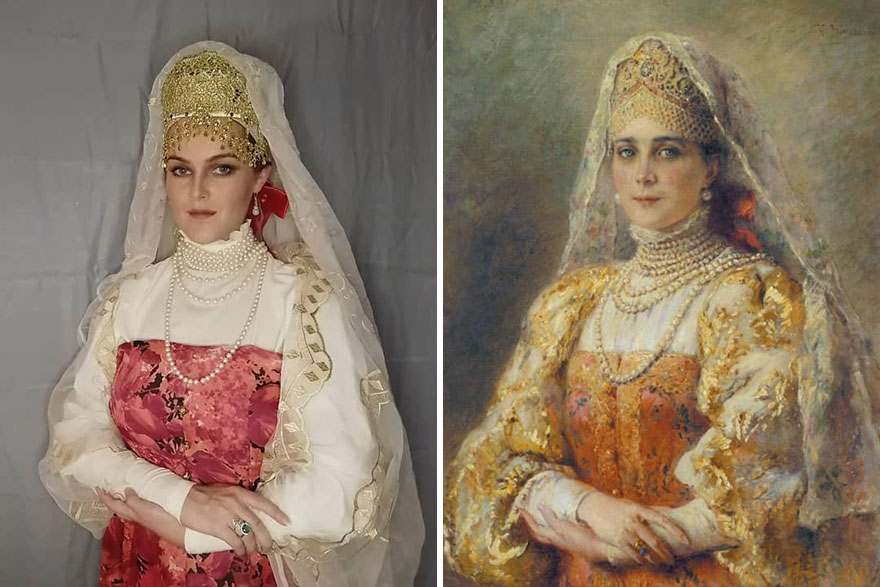 I Created this crown from 2 eastern hats, piece of golden lace and necklace.
#4 Caravaggio "Judith Beheading Holofernes" (1599)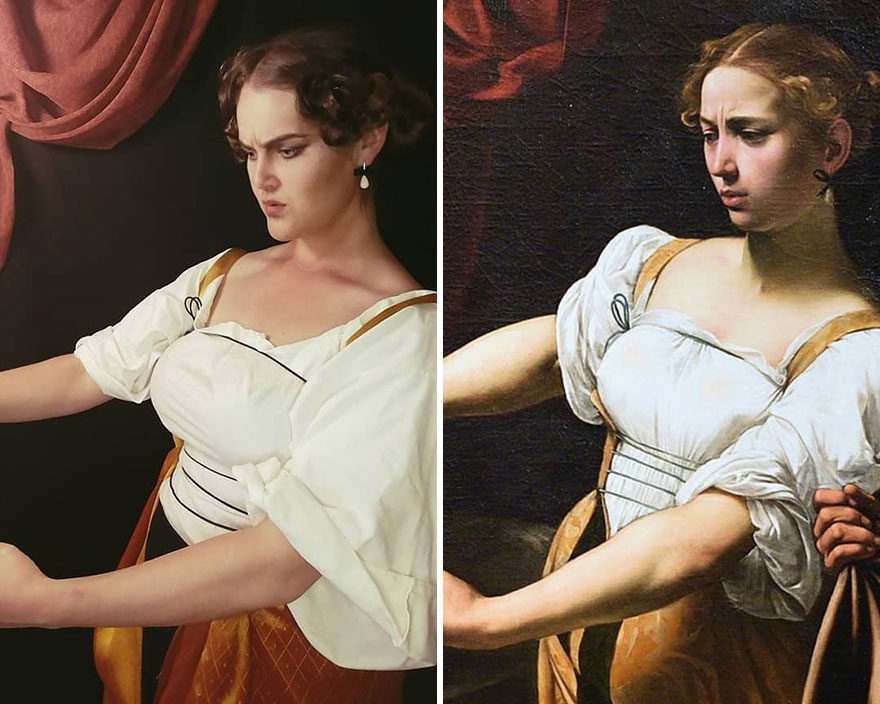 I didn't deliberately give this angry expression. I saw on the right someone pondering the artistic merit of the flower bouquet she just arranged.
#5 Tito Conti "An Italian Beauty" (~1880)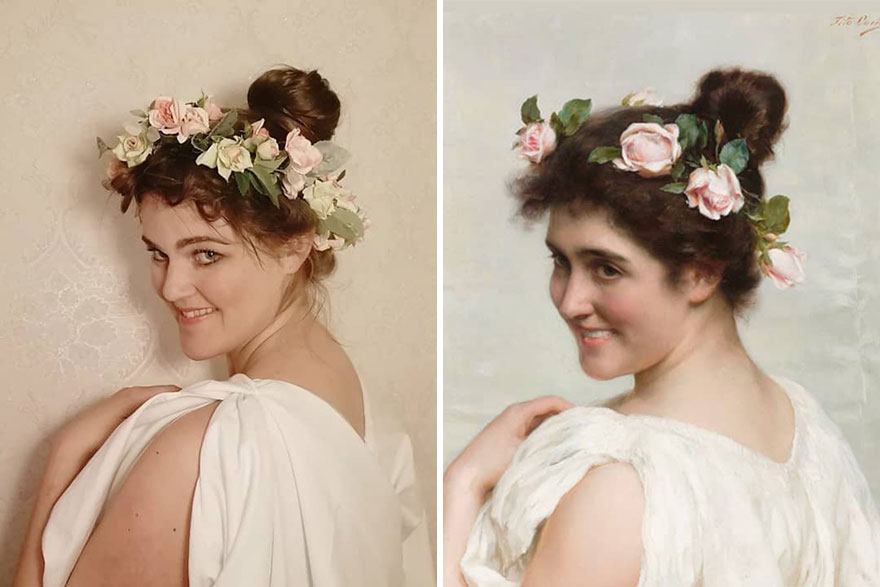 In this i assemble the stuffs to reassemble the Look and strong resemblance.
#6 John Everett Millais "Sophie Gray" (1857)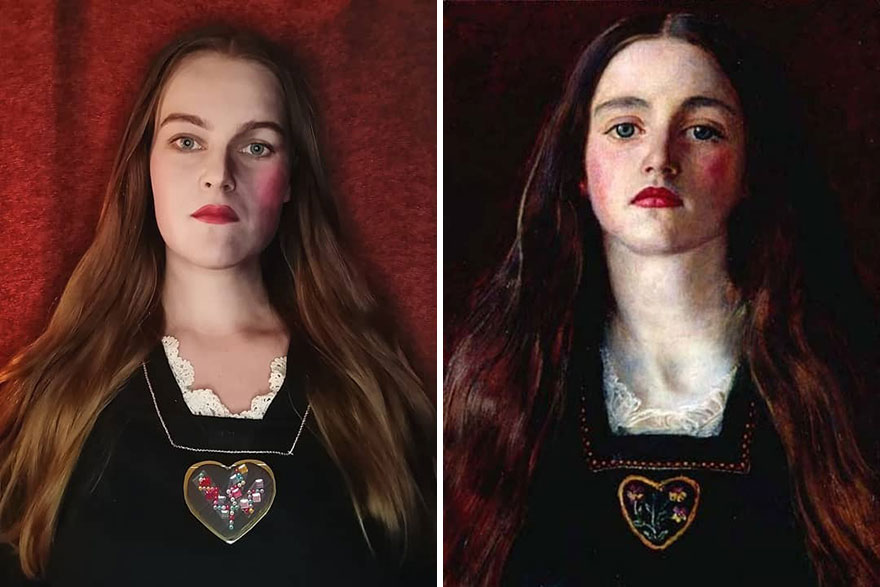 I think painter has made her blush too much. And that's why this painting looks more Beautiful.
#7 René Gruau "Illustration For Dior" (1950)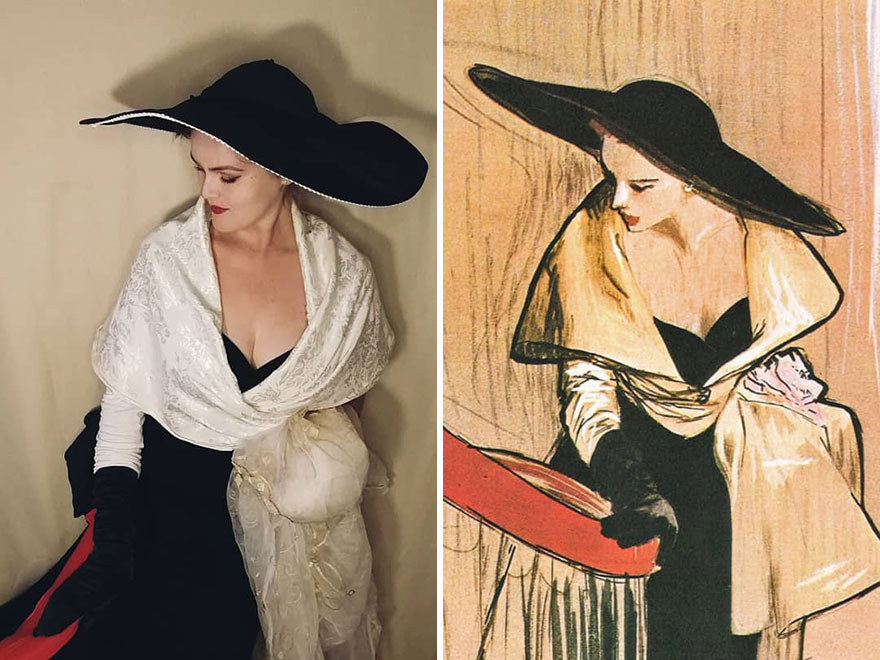 In the original painting, the woman looks like she just spotted her ex at the party. LOL. It was a bit hard to imitate it, cause she is on the stairs. So I smiled.
#8 Giovanni Boldini "Portrait Of Lina Cavalieri" (1901)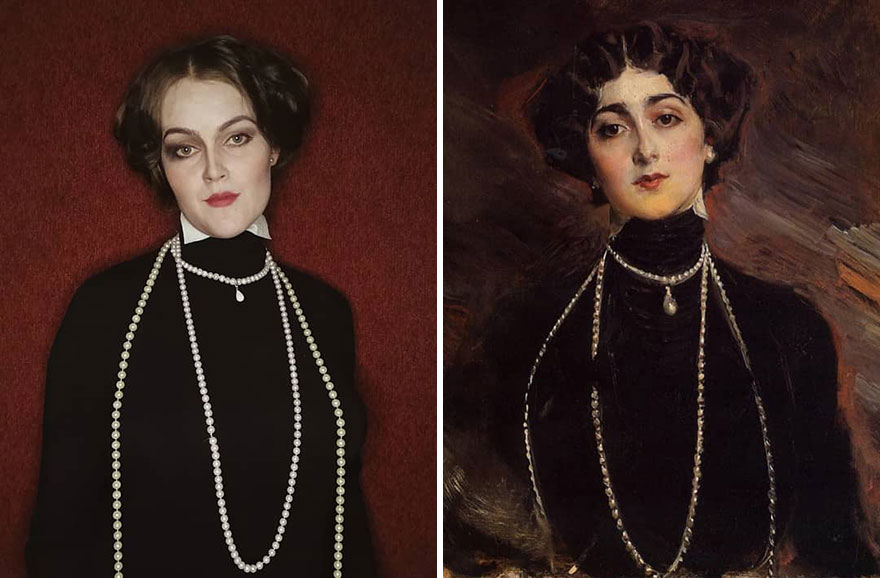 People says I look like Michelle Pfeiffer here! I just tried my best to look like the original.
#9 John William Godward "His Birthday Gift" (1889)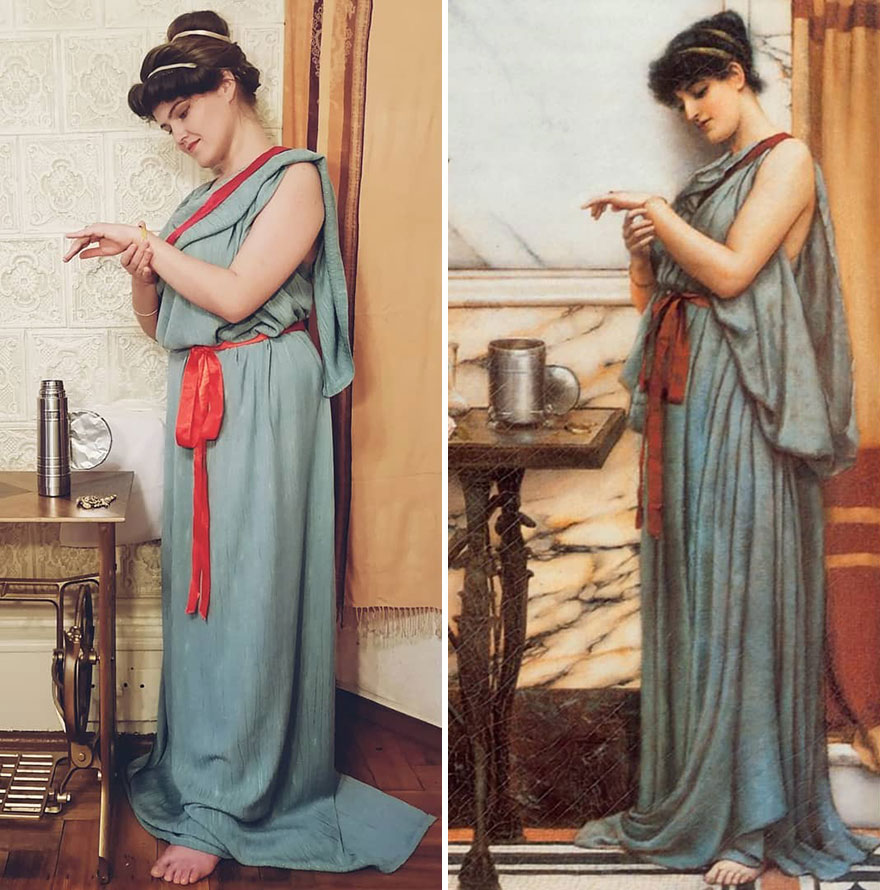 I used Thermos in place of vessel. And I wonder people really notice small details to understand the Beauty of my Recreation.
#10 John William Waterhouse (1908)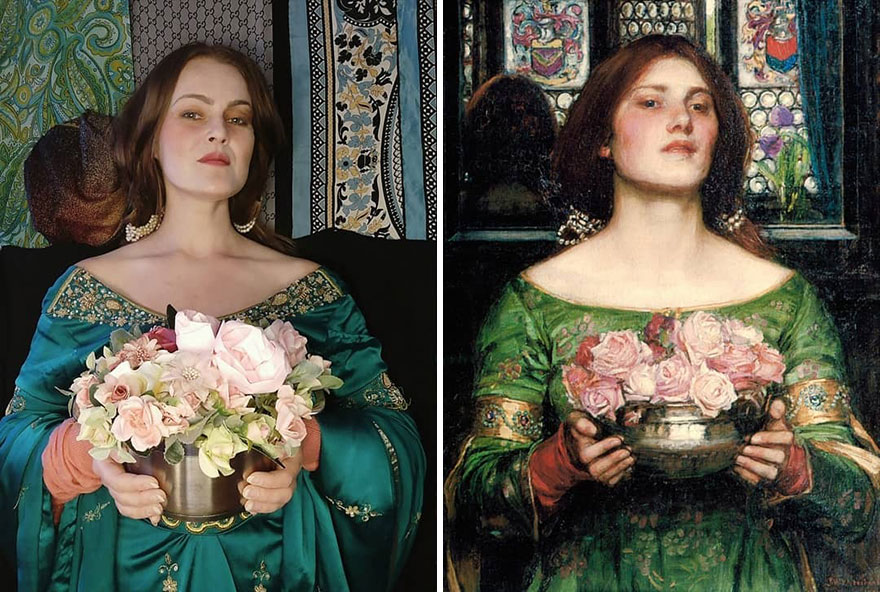 I love These small stuffs. It helps me to recreate the amazing looks and match the level of originality.
#11 Paul Cesar Helleu (1900)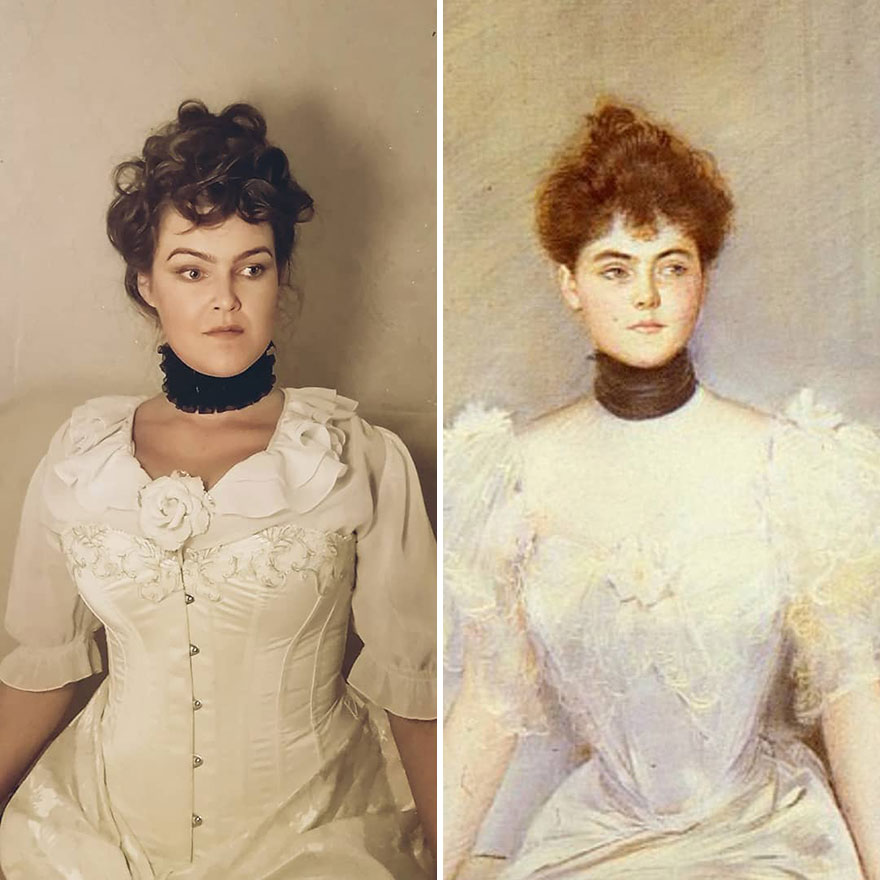 I think Maybe I related here.
#12 Khariton Platonovich Platonov (1903)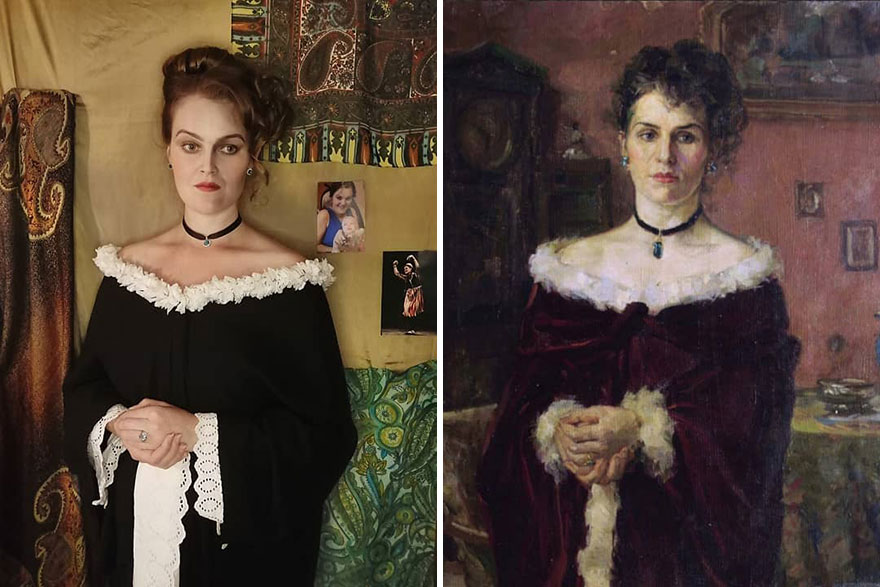 I tried to catch her expressions, her stance, her attitude. I think It's look s like a savage evil.
#13 Abram Arhipov (~1900)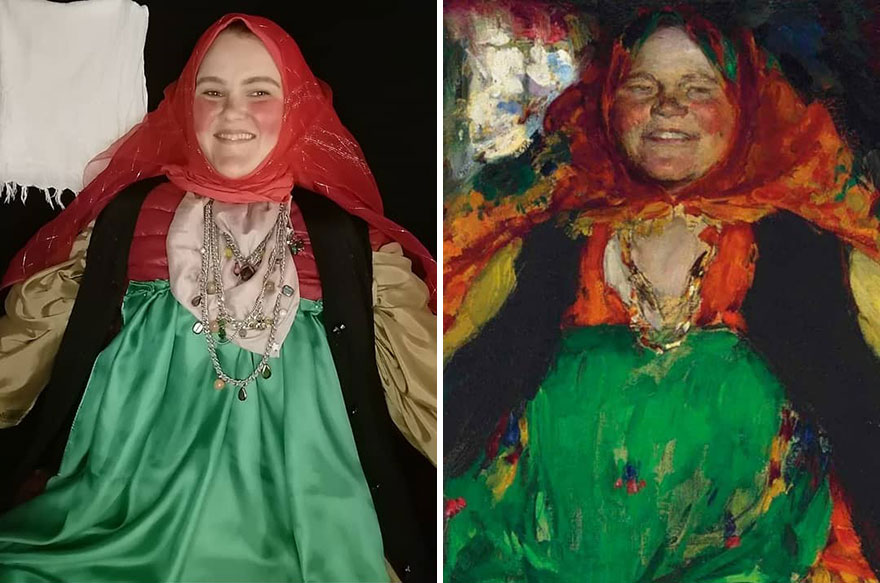 And.. another joyful portrait . I Hope here I nailed it again.
#14 Hermann Winterhalter (1854)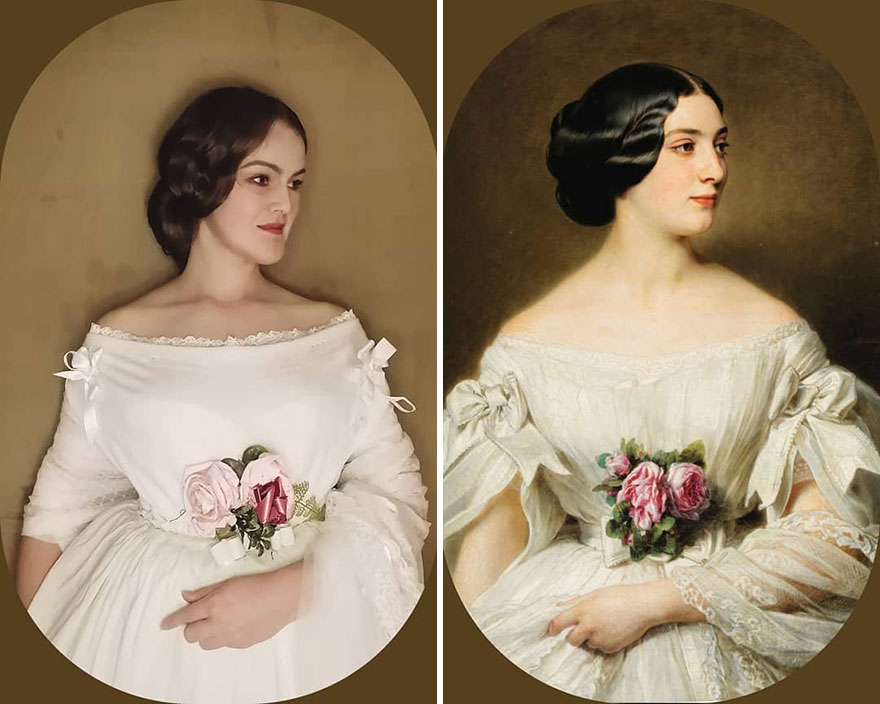 Facially different ofcourse, But imagery is pretty.
#15 Jean-Marc Nattier (1748)
To look different And match the originality is so difficult but fun at the same time.
#16 Frederick Arthur Bridgman (1900)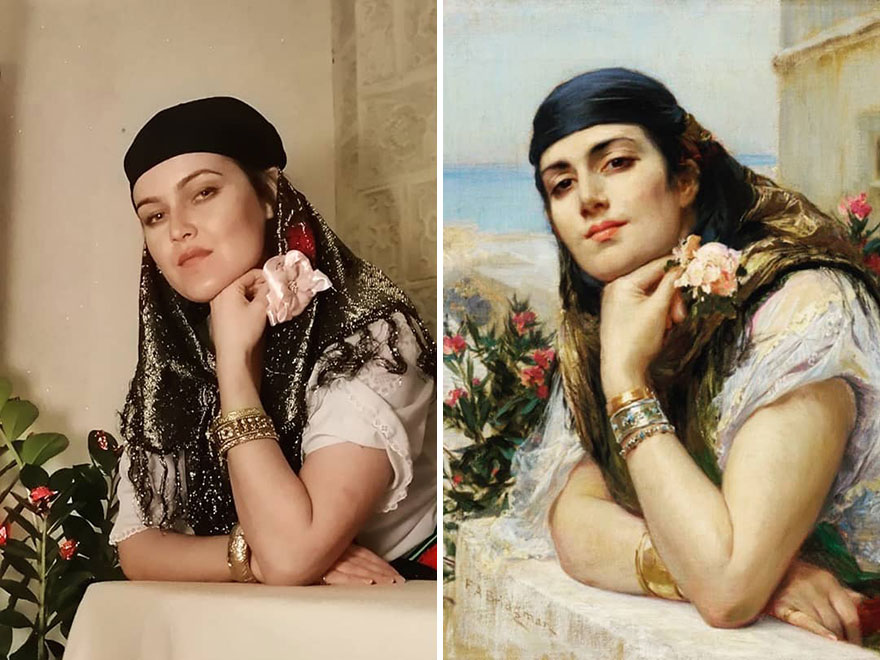 While recreation of this painting I felt I could be the model of this original painting.
#17 Tiziano Vecelli (1515)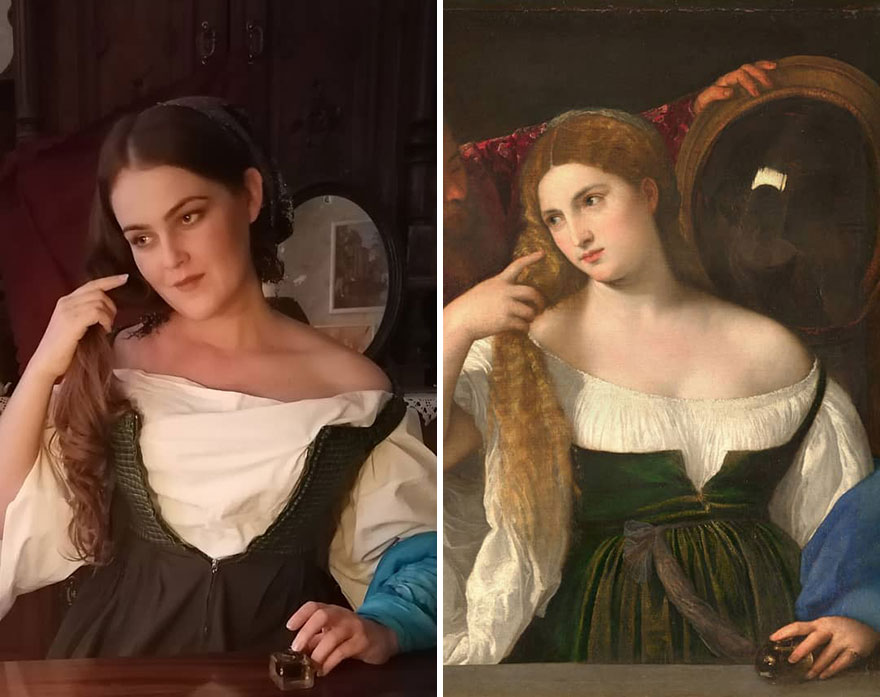 Perfect recreation = If I have caught Mood perfectly.
#18 Bartolomé Esteban Murillo (1655-60)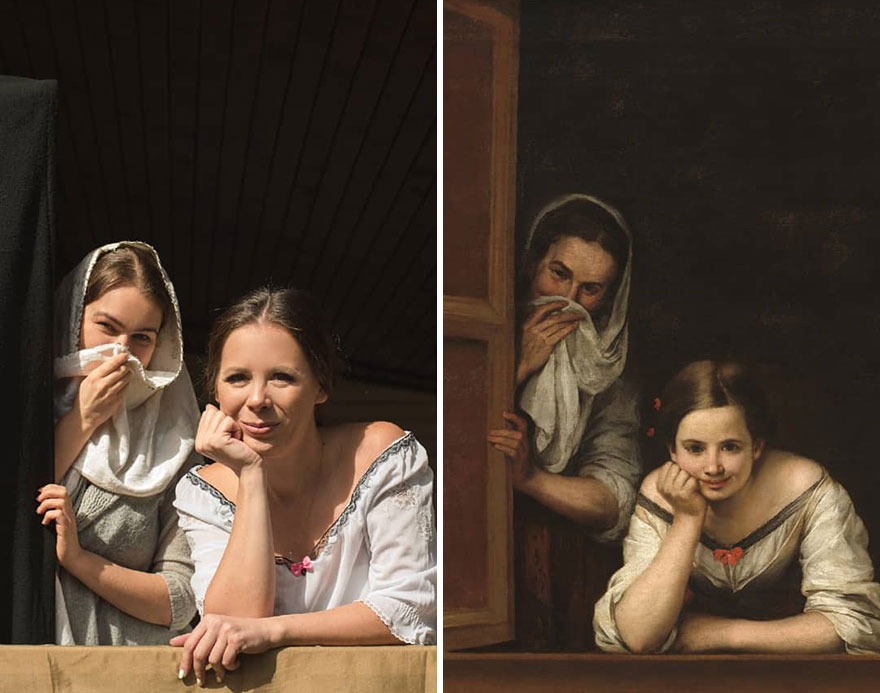 This recreation was real Fun.
#19 William Etty "The Seamstress" (~1820)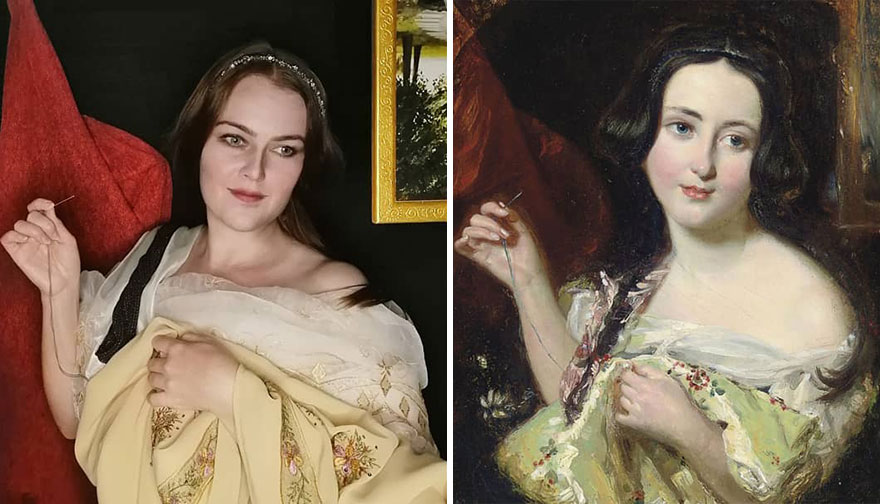 I never spare Details. It's IMPORTANT.
#20 Giorgione "Judith" (1504)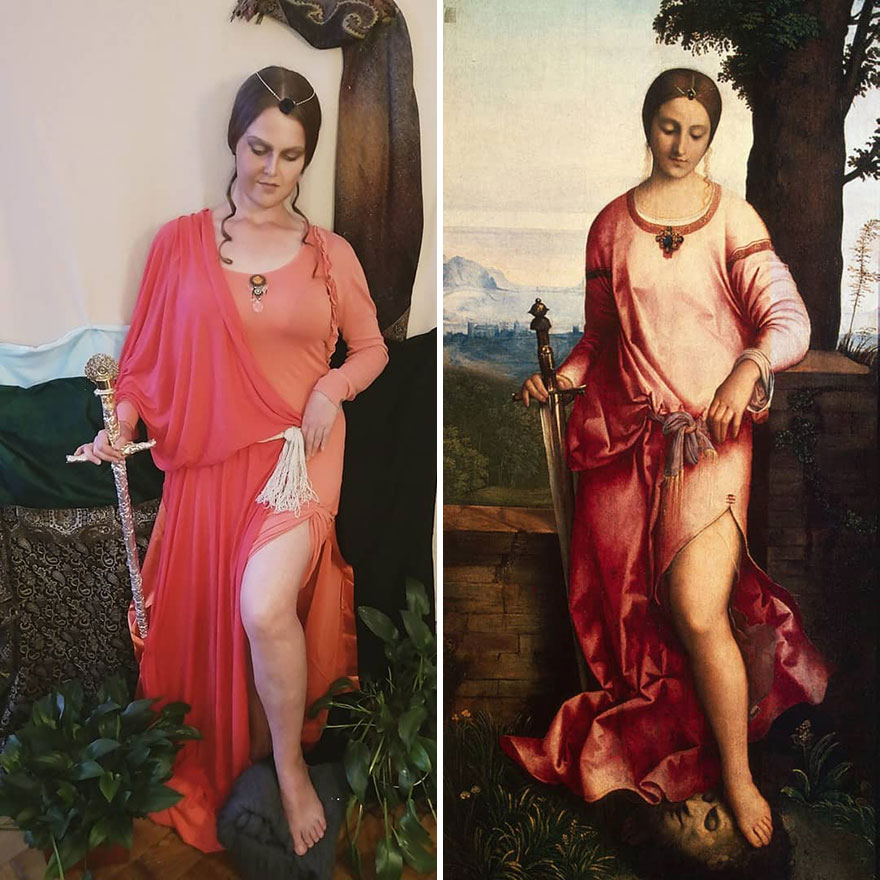 People says she just has sword laying around the house… a sign of a truly great woman. But Is there only me who sees the hack in aluminum foil?
LOL I guess I captured the Mood so well.
#21 Frederick Leighton (1878)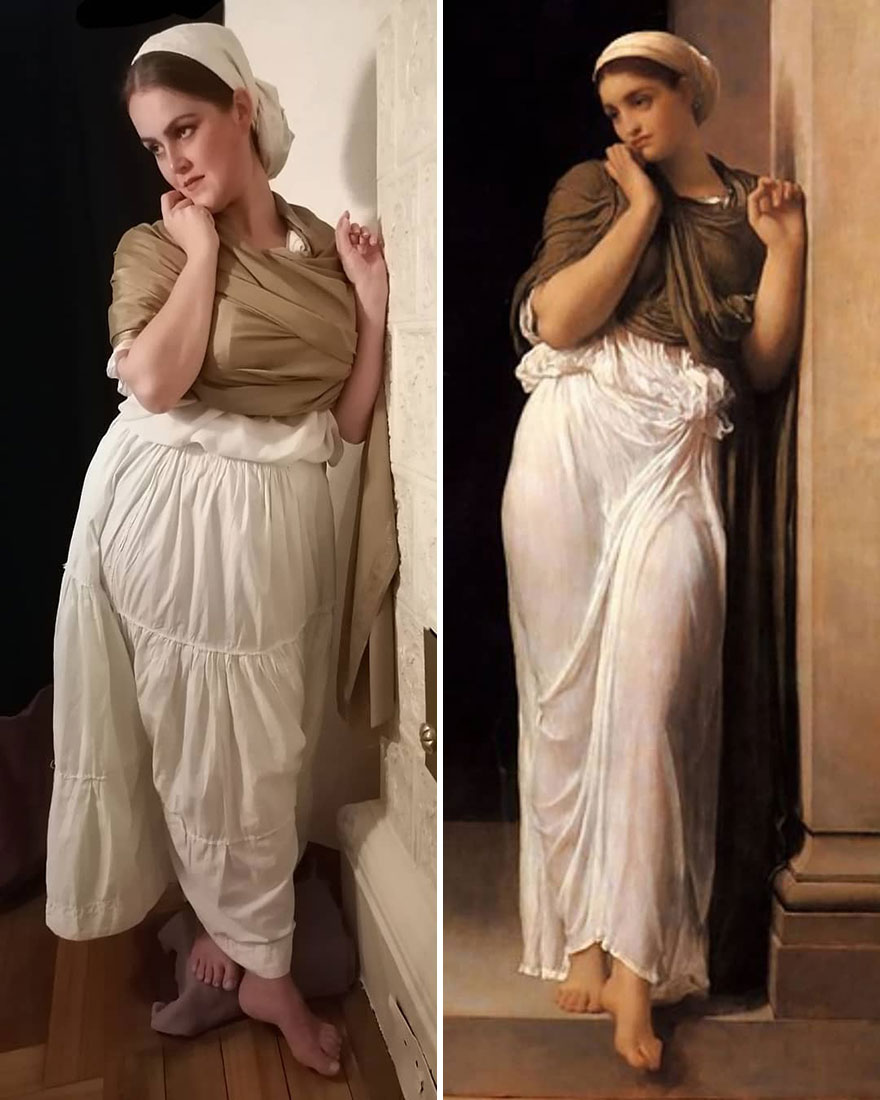 I excellently recreated this pose But I think the painting girl have more faminine style.
#22 John Collier "Lady In Oriental Costume (1900)
Details are IMPORTANT. But I am certainly glad I did not chop off the top of my head to remake this one!!
#23 Eleanor M. Ross (1917)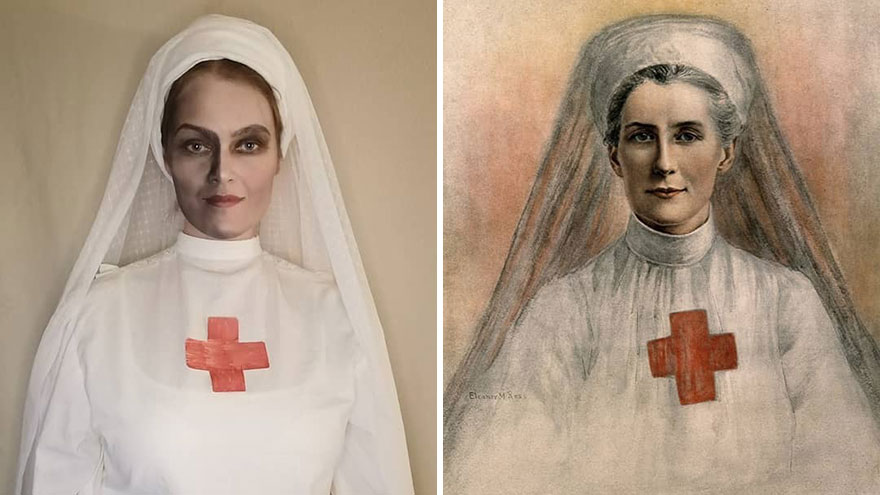 This one is easy to match so I had created this costume with my white scarf, blouse, which I put on from the back side.
#24 Franz Xaver Winterhalter "The Princess Victoria, (1867)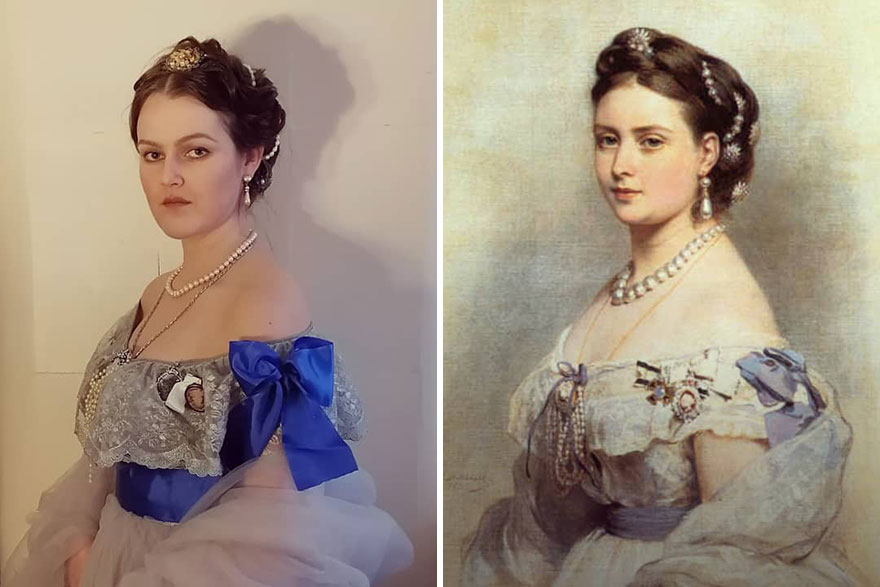 Royal portrait. It was tough to Match this level of royalty in image.
#25 Karl Bryullov (1830-33)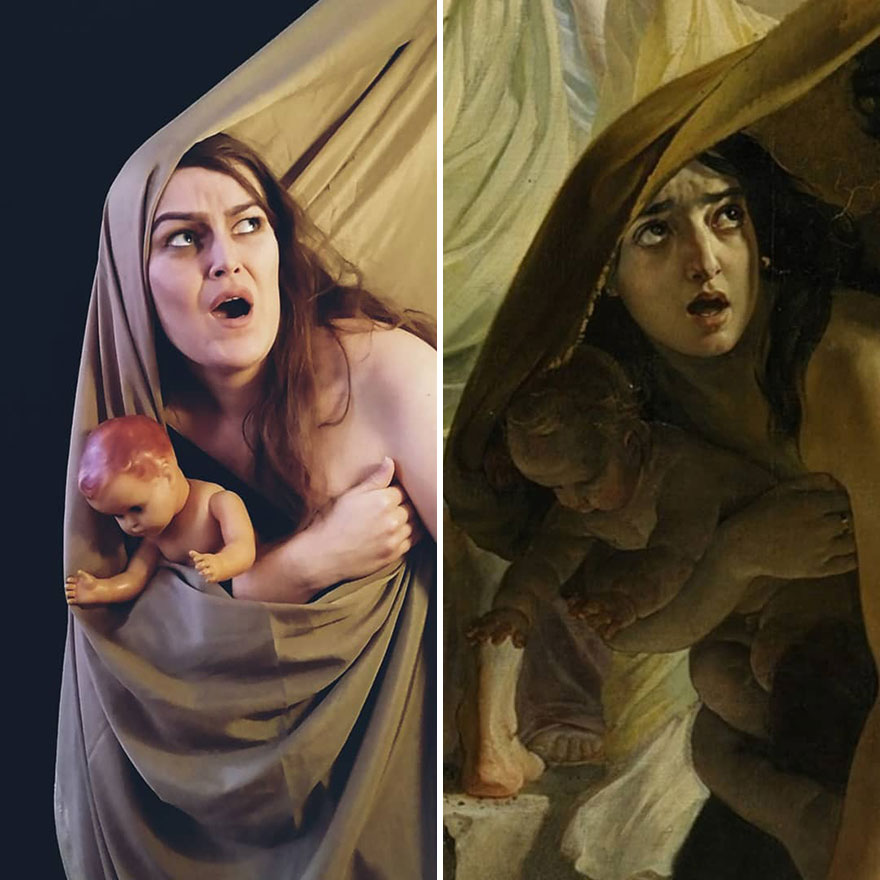 Tried to express it well..!!
#26 Ilya Repin "Leisure" (1882)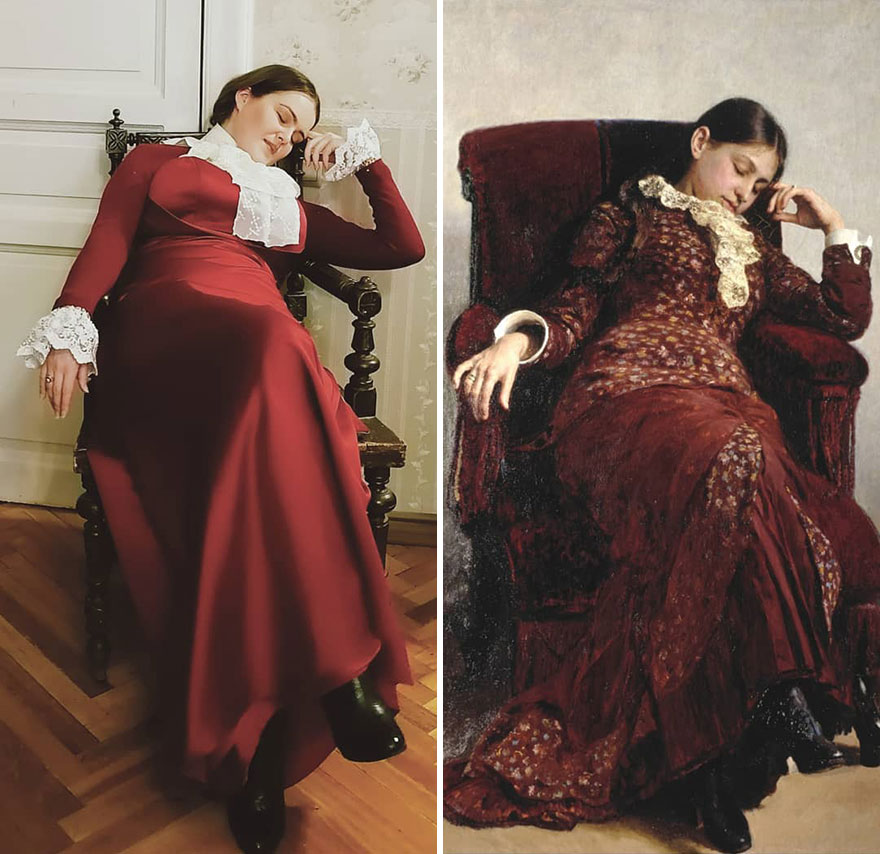 I needed the bigger chair for Balance.
#27 Edwin Long "A Votary Of Isis" (1891)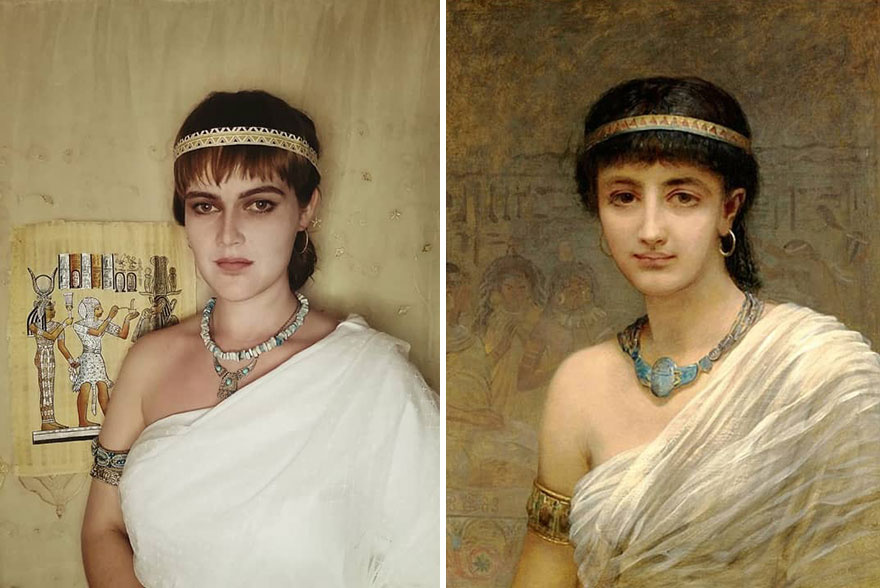 While this recreation I felt that something about the modern eye make up that does not fit so well with this era.
#28 Ali Nemah "Resident Of Baghdad"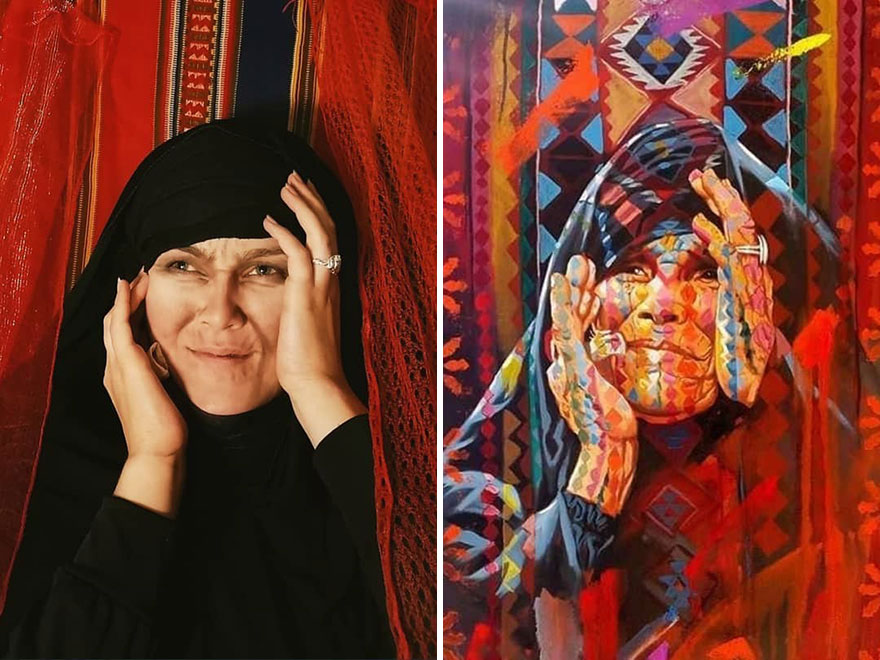 I find this portrait so extensional.
#29 Charles François Prosper Guérin (1906)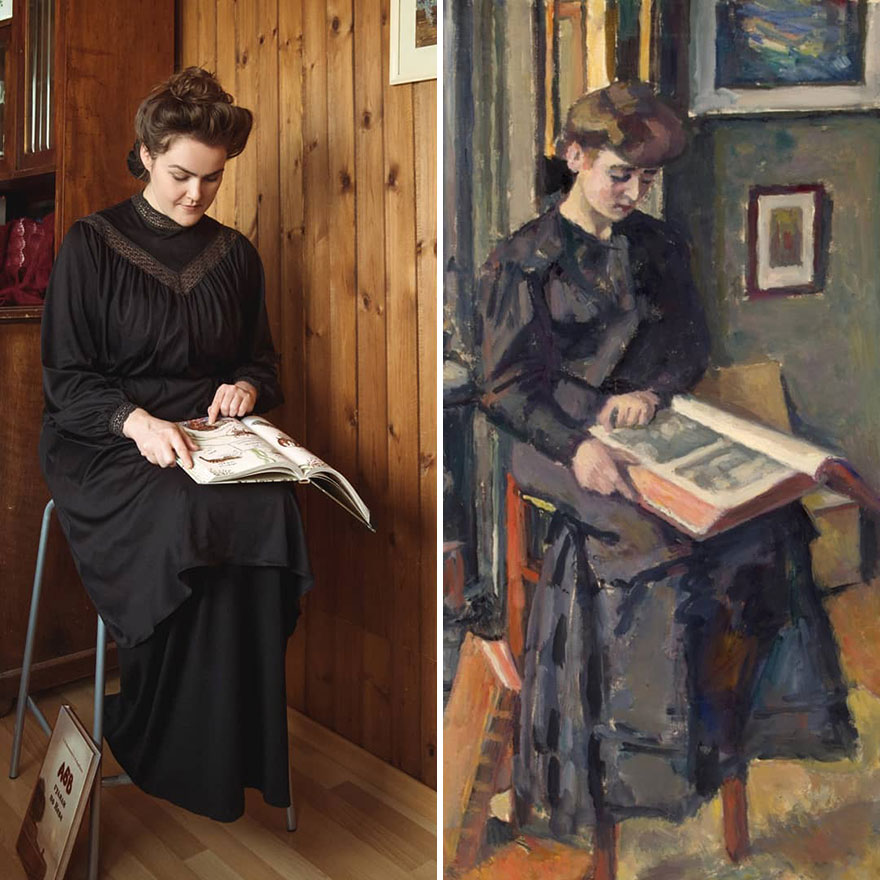 The book in the original Portrait looks so heavy. Thank god they don't make books these days like they used to. LOL.
#30 Viktor Vasnetsov "Alenushka" (1881)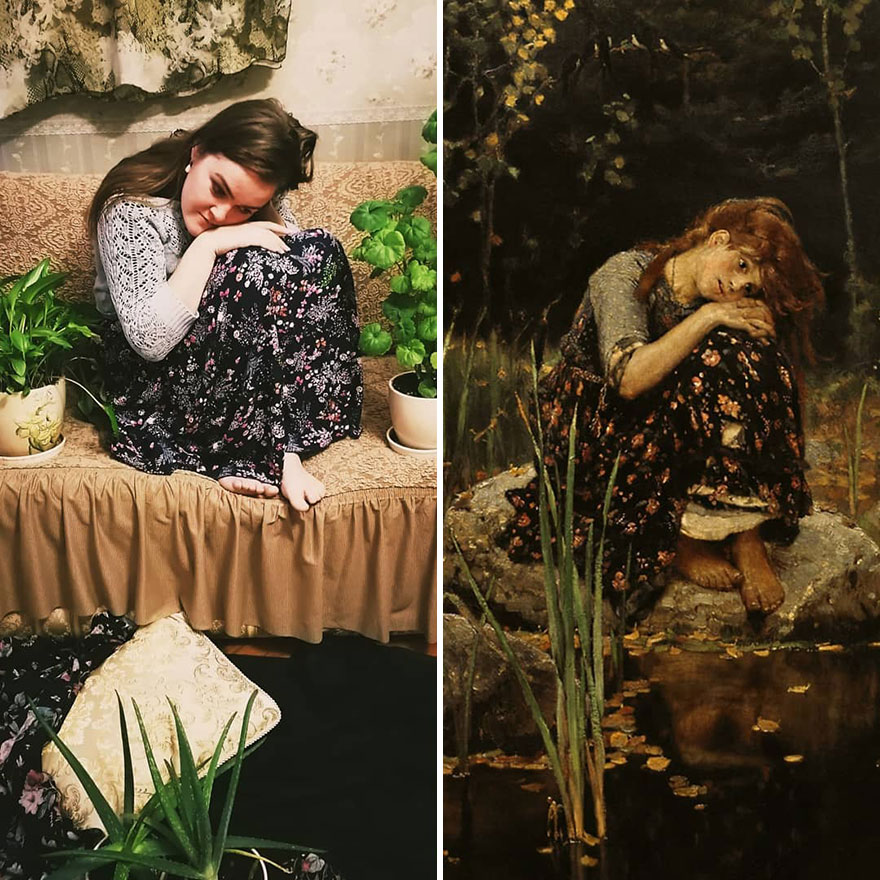 The difference between the portrait and imagery is, portrait looks like a sad cartoonist and imagery looks like Oh!! I fucked up again. LOL