Today we introduce you to an artist who creates short comics enough to make your day bright with absurd humor. Scott Hilburn is a cartoonist born "on top of an arctic glacier." Scott creates a funny comic series called 'The Argyle Sweater' filled with absurd situations and silly humor. 
He is an artist who does not need more words to make people laugh with his one-panel comics. Scott grew up in Garland, Texas, and graduated from Argosy University. He did his masters in Clinical Psychology and professional counseling but later decided to take a break and pursue his lifelong dream of becoming a full-time cartoonist. 
Scott has also showcased his work in many famous newspapers like the LA Times, NY Daily News, Chicago Tribune, Washington Post, Dallas Morning news, and many more. 
The artist has named the comic " The Argyle Sweater." 
Scroll down and enjoy your best picks from the artist's gallery.
#1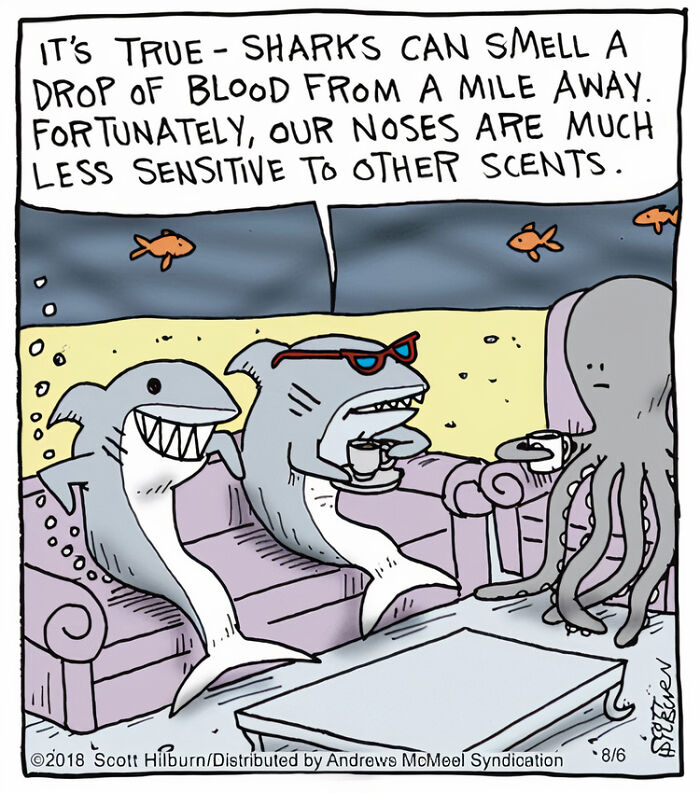 #2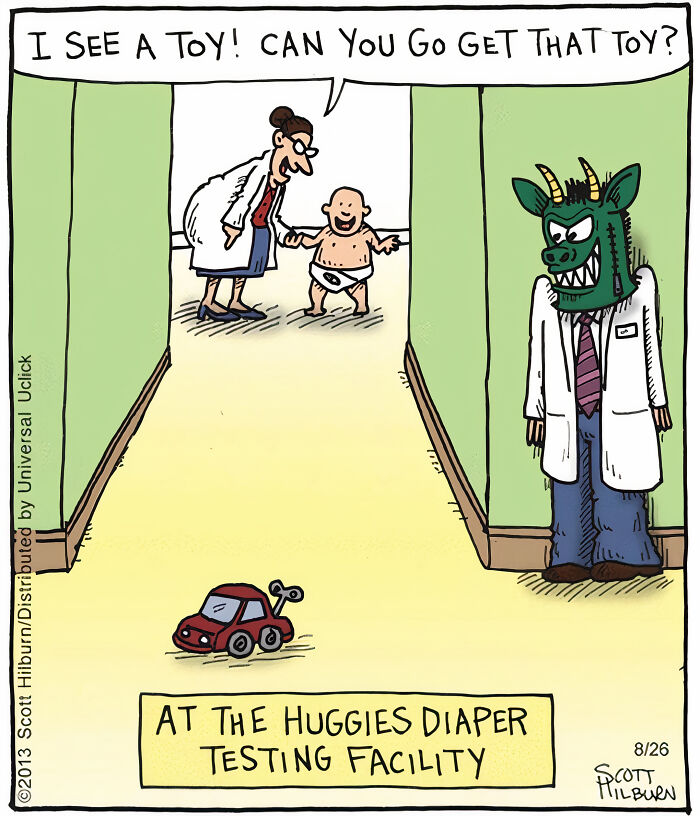 #3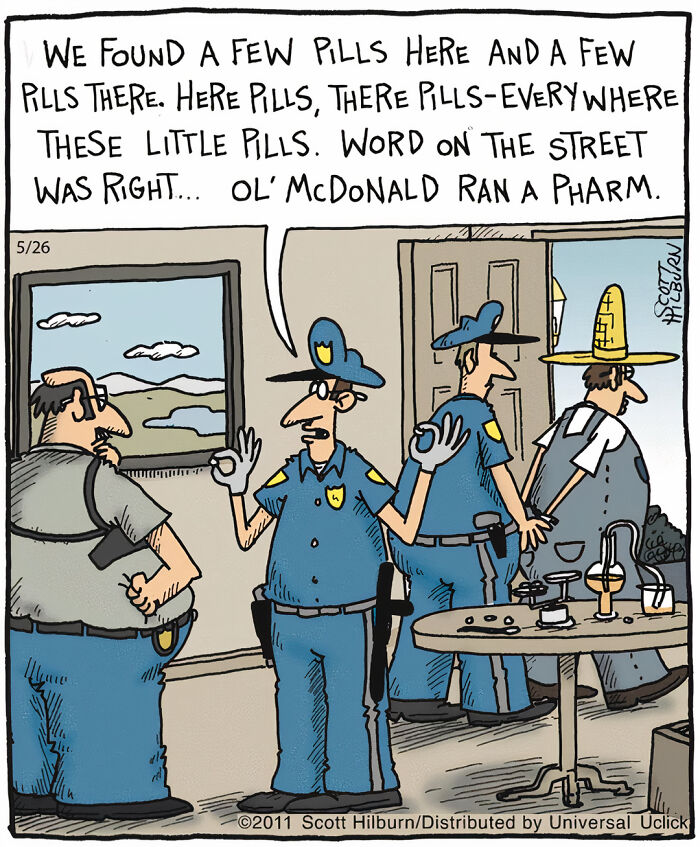 #4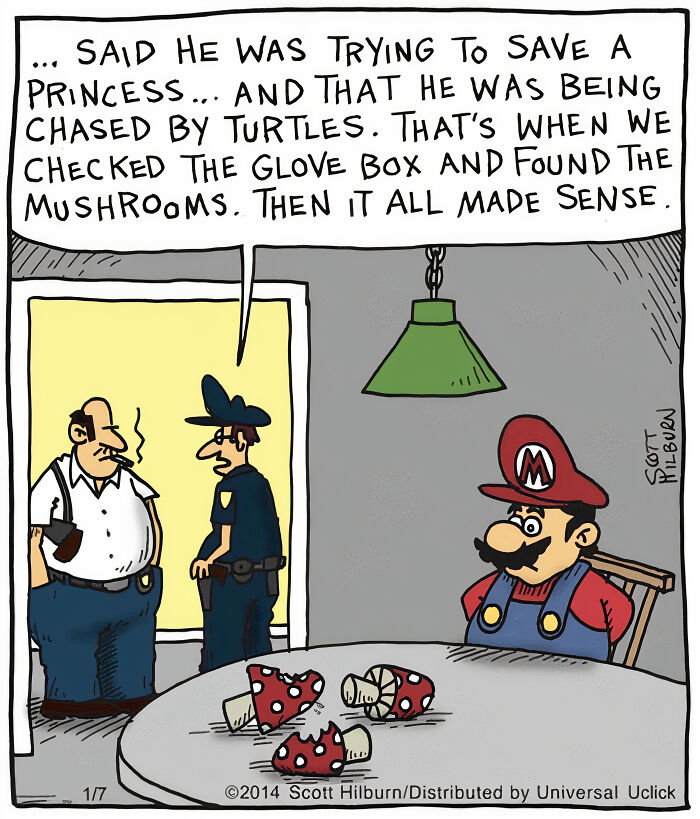 #5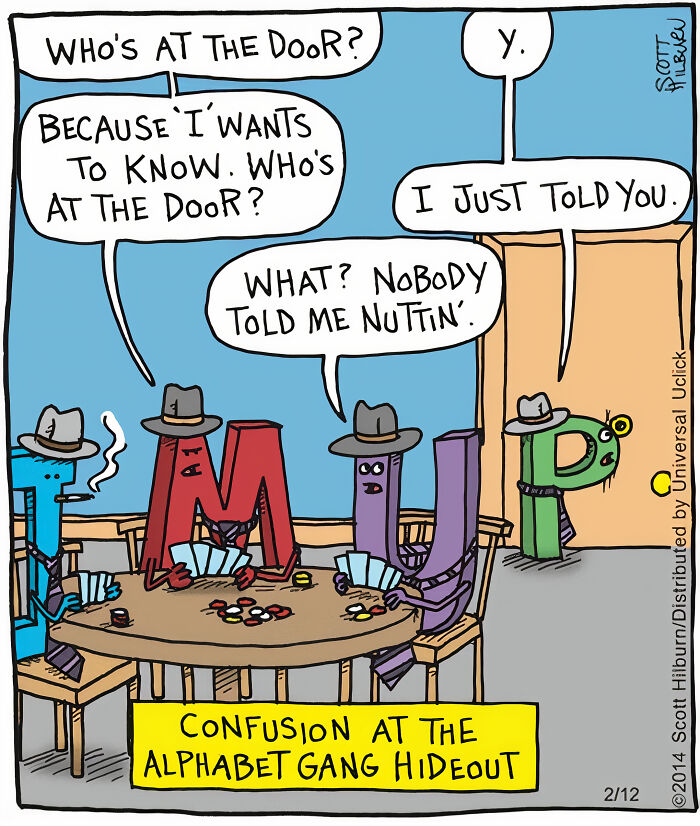 #6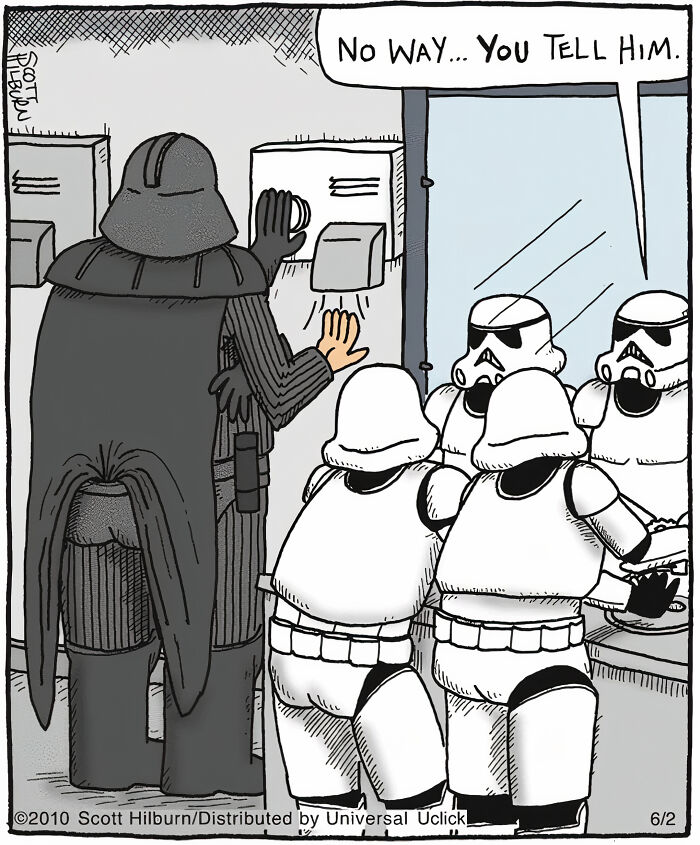 #7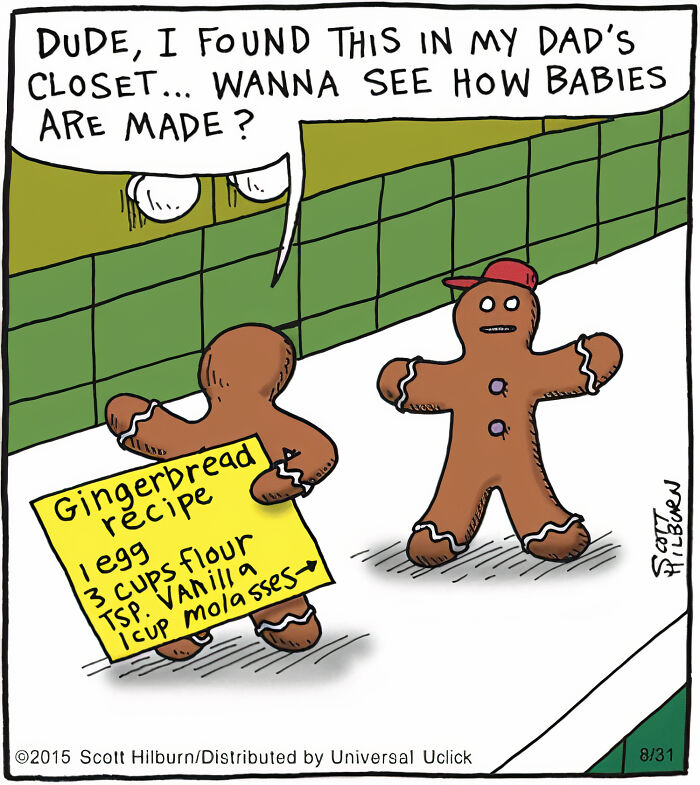 #8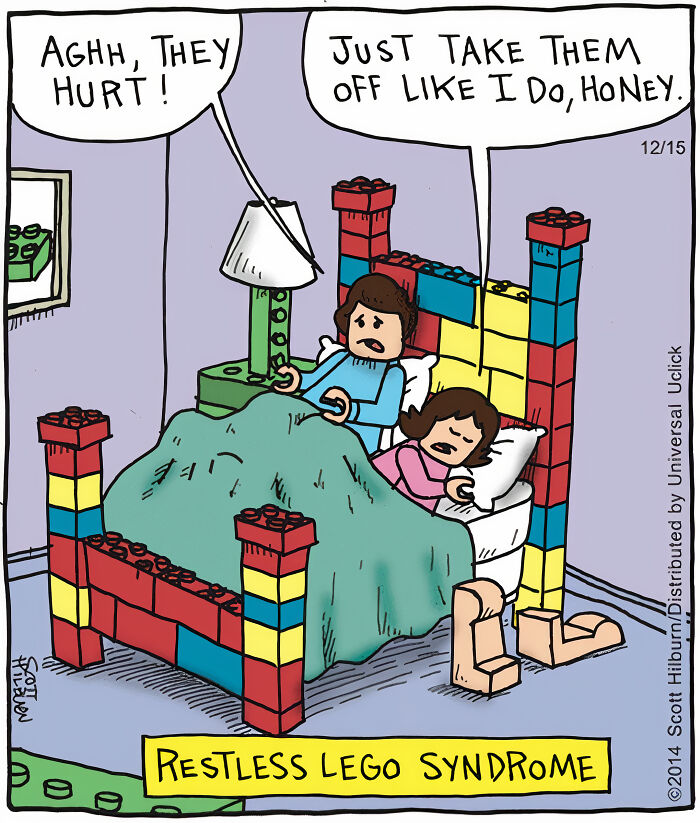 #9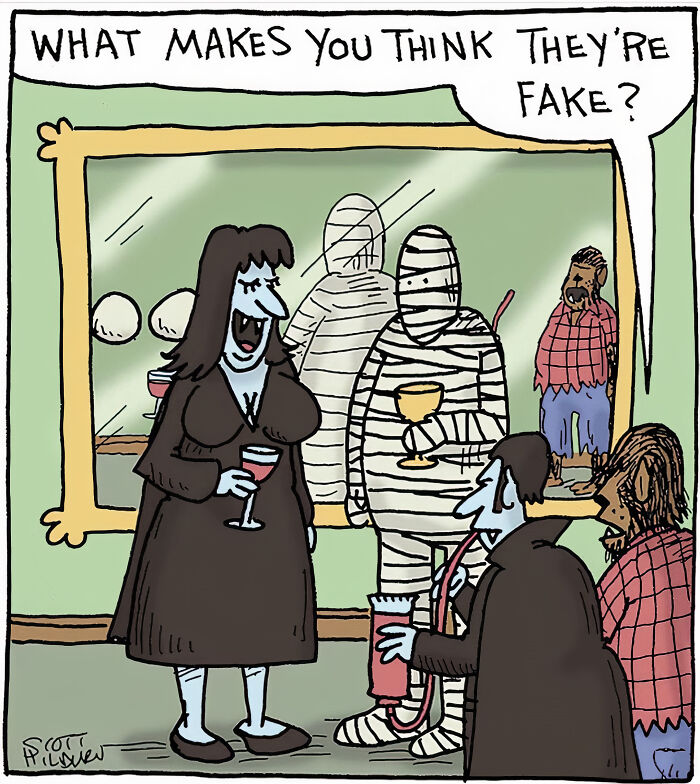 #10
#11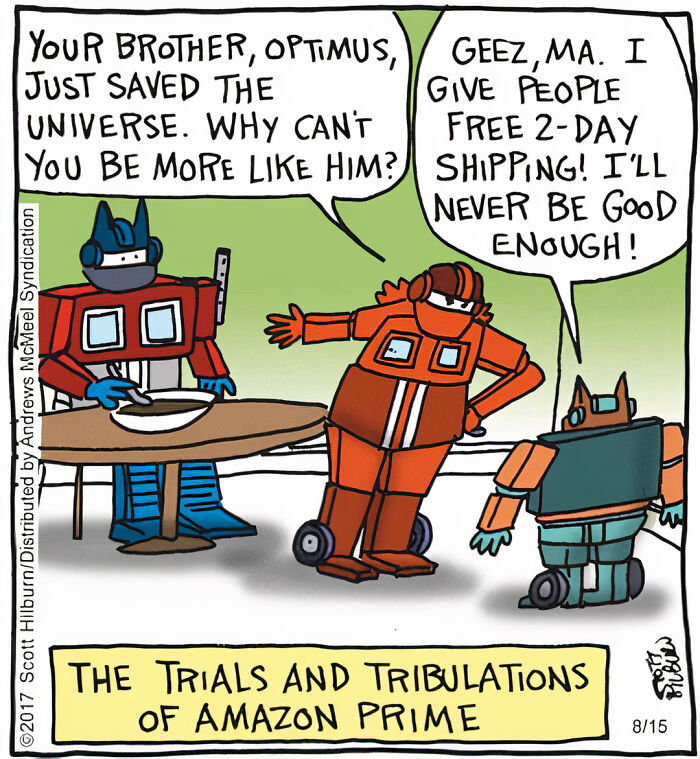 #12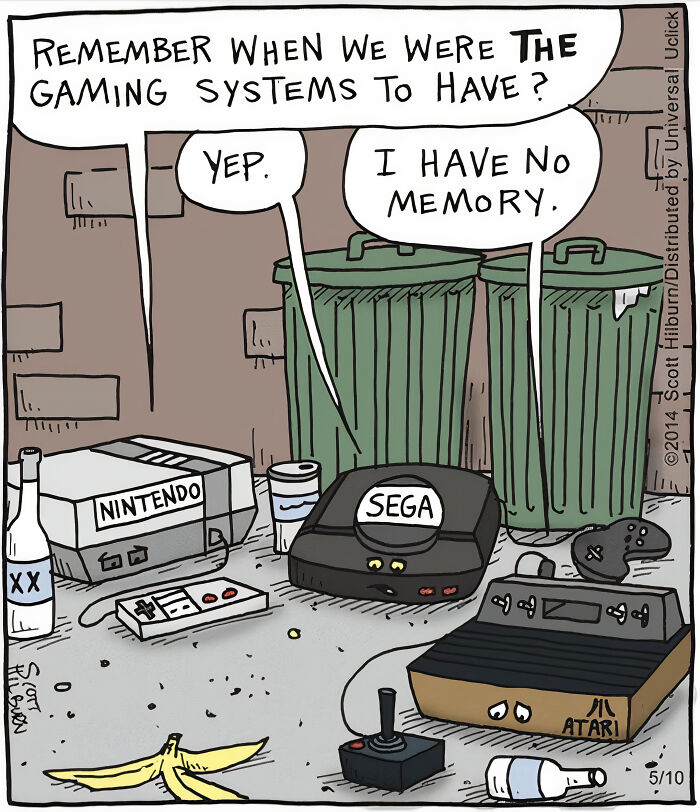 #13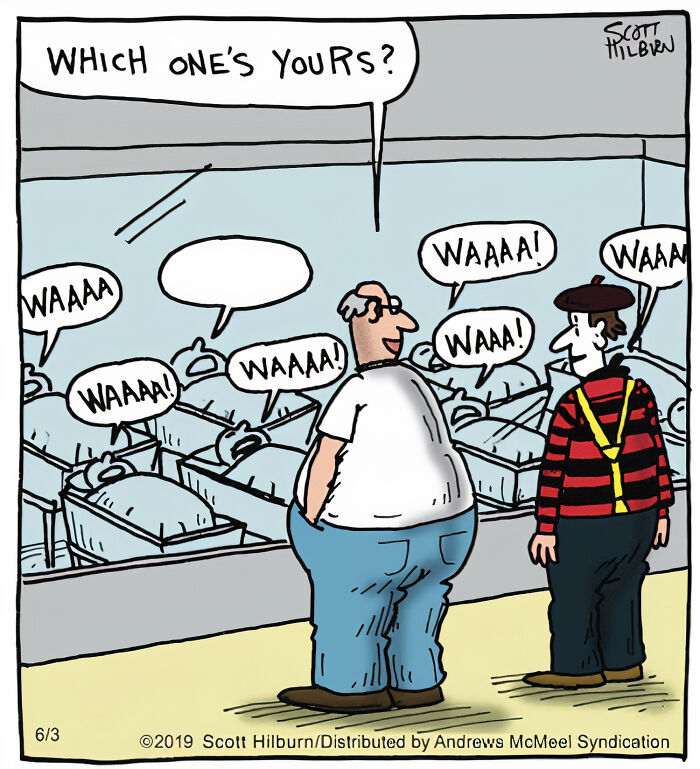 #14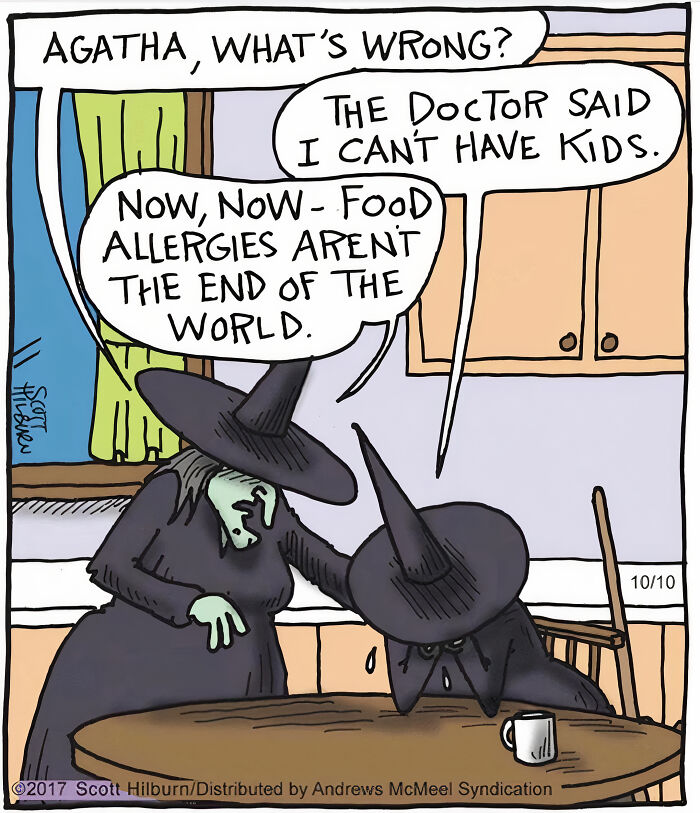 #15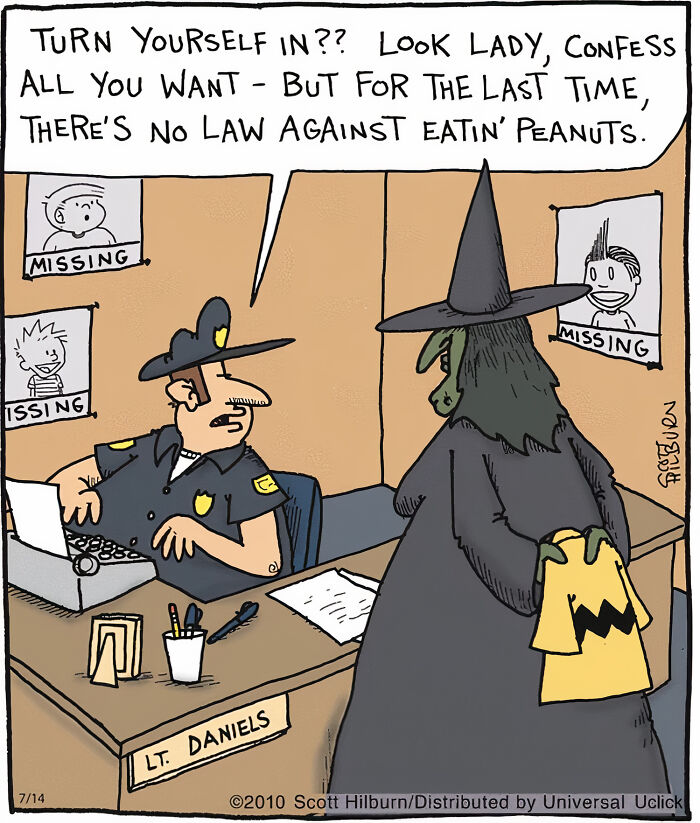 #16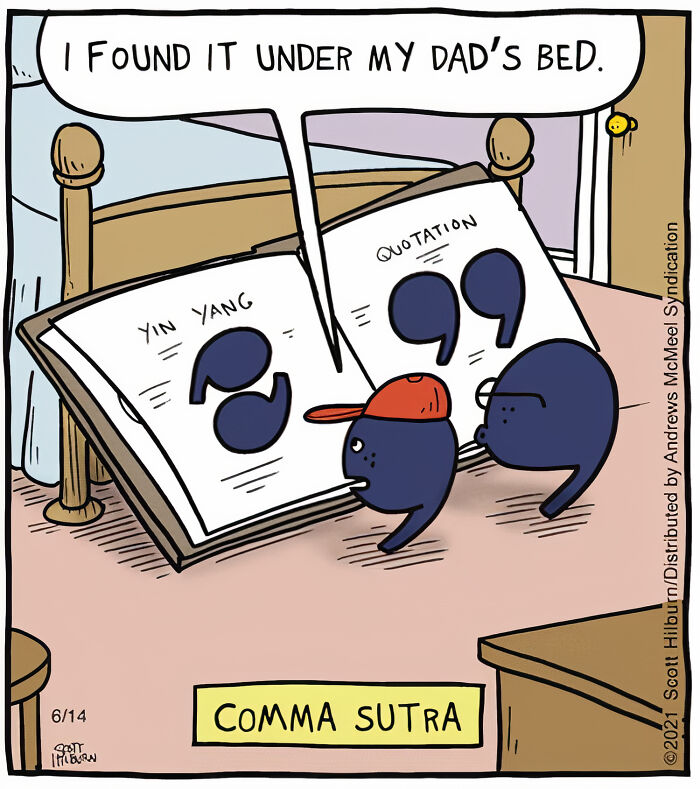 #17
#18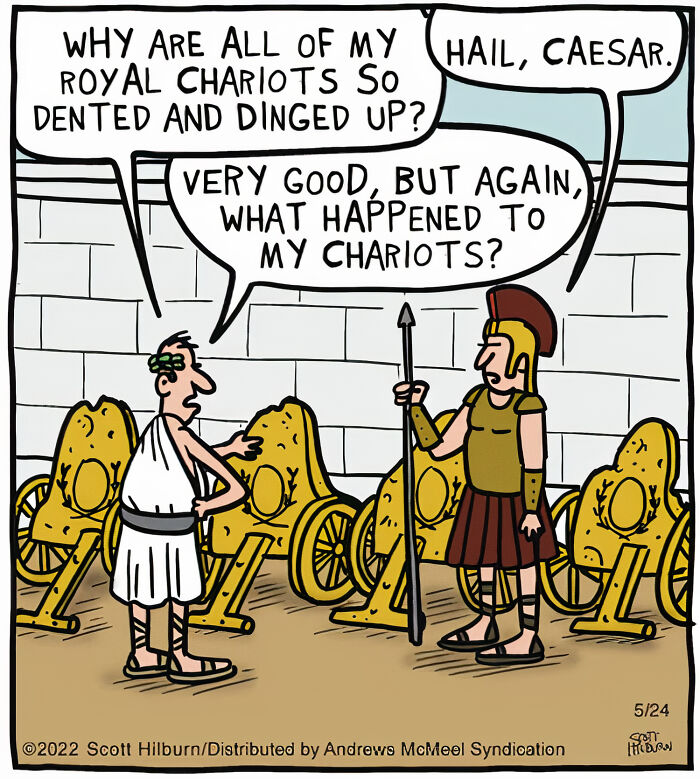 #19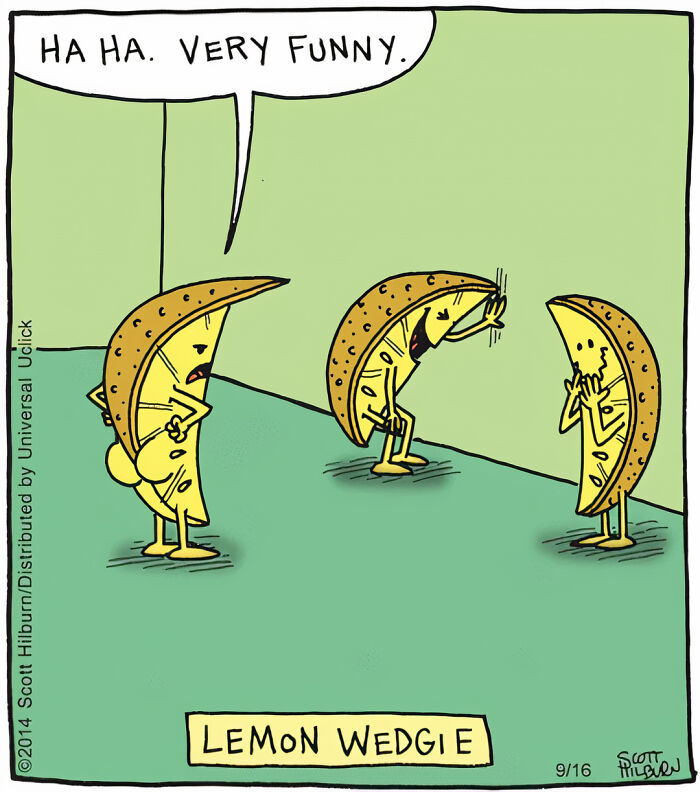 #20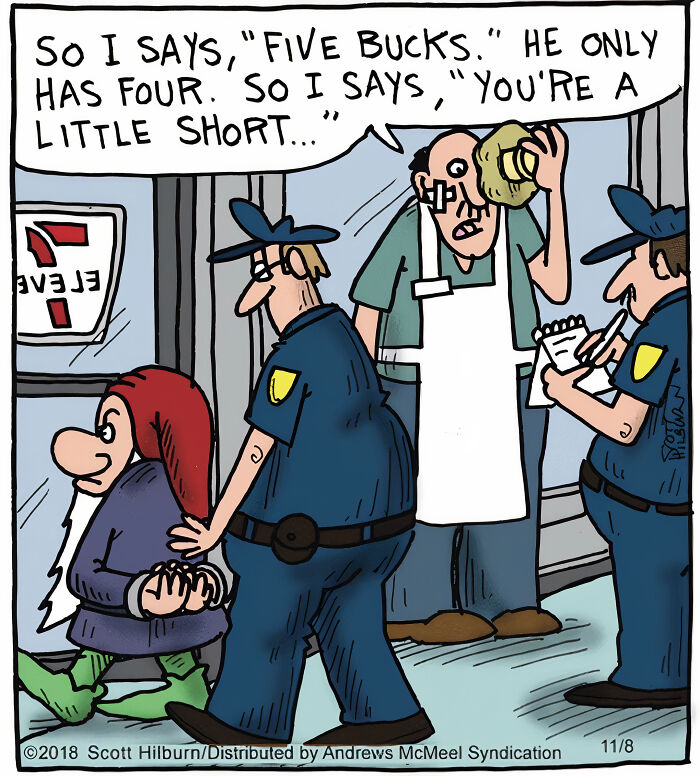 #21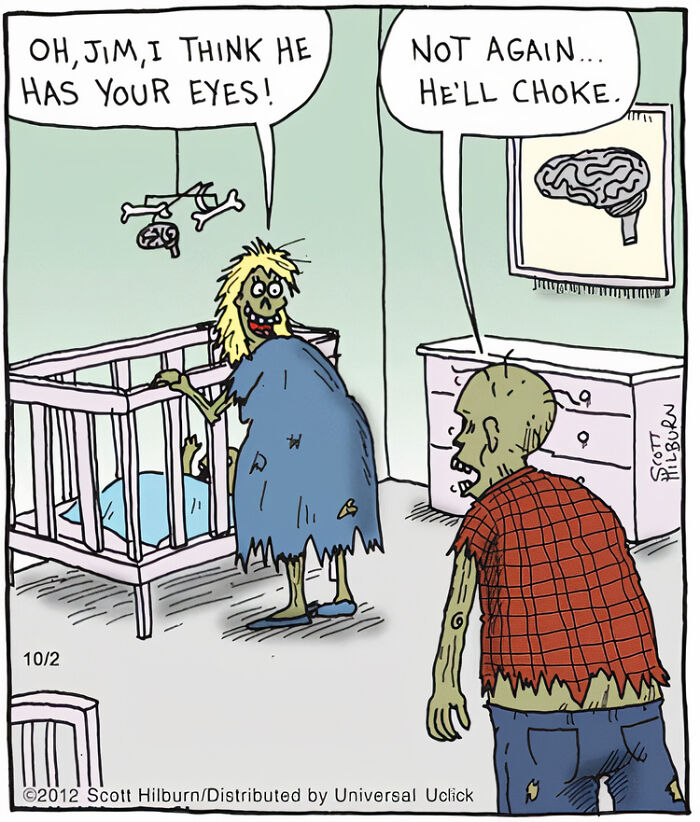 #22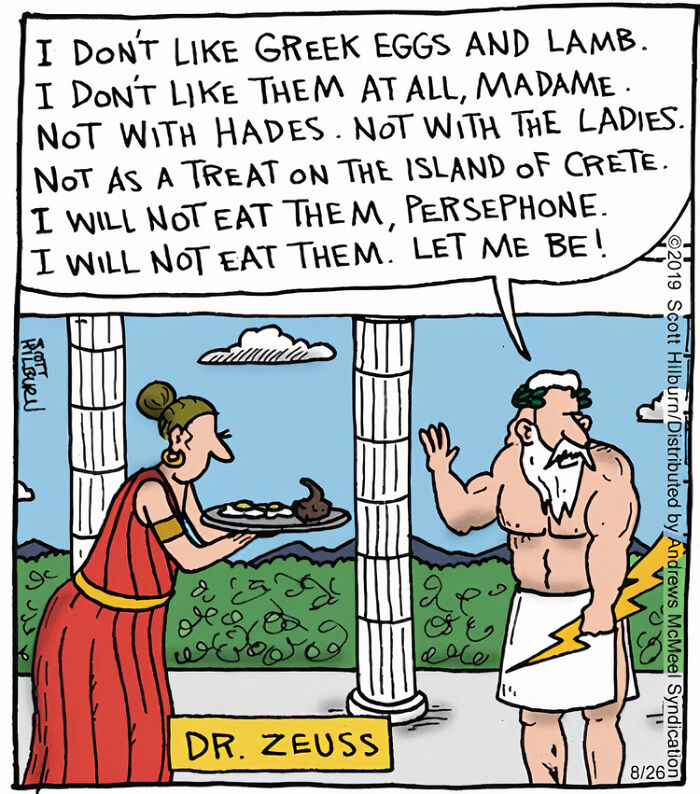 #23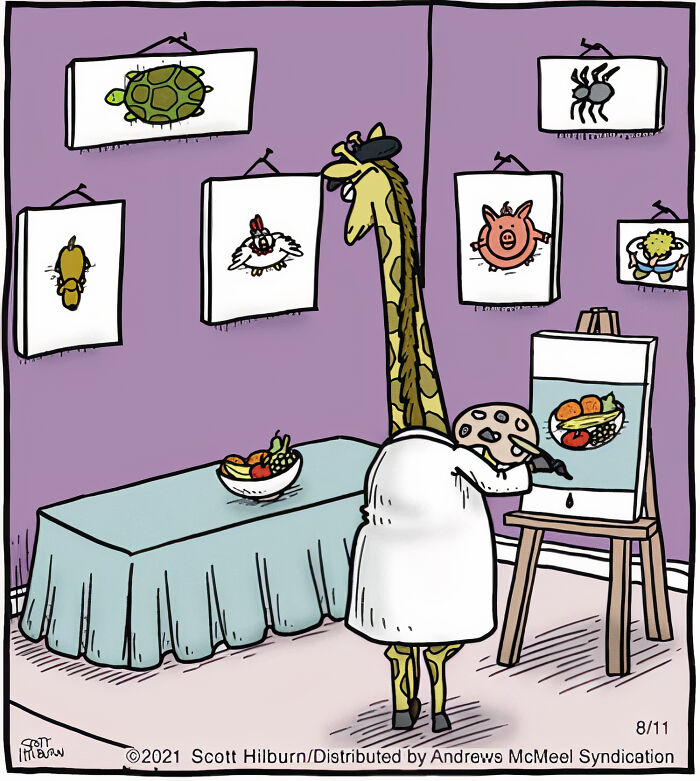 #24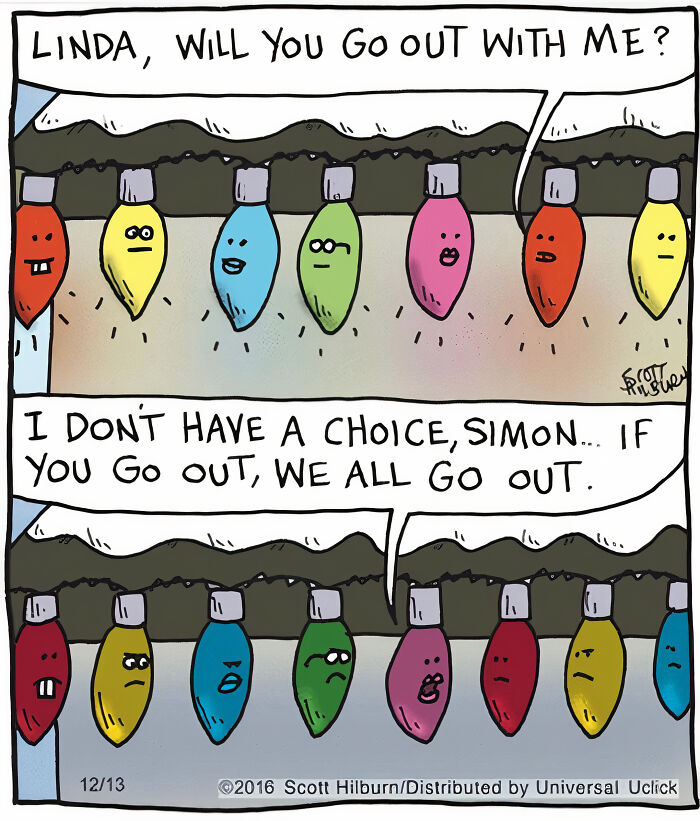 #25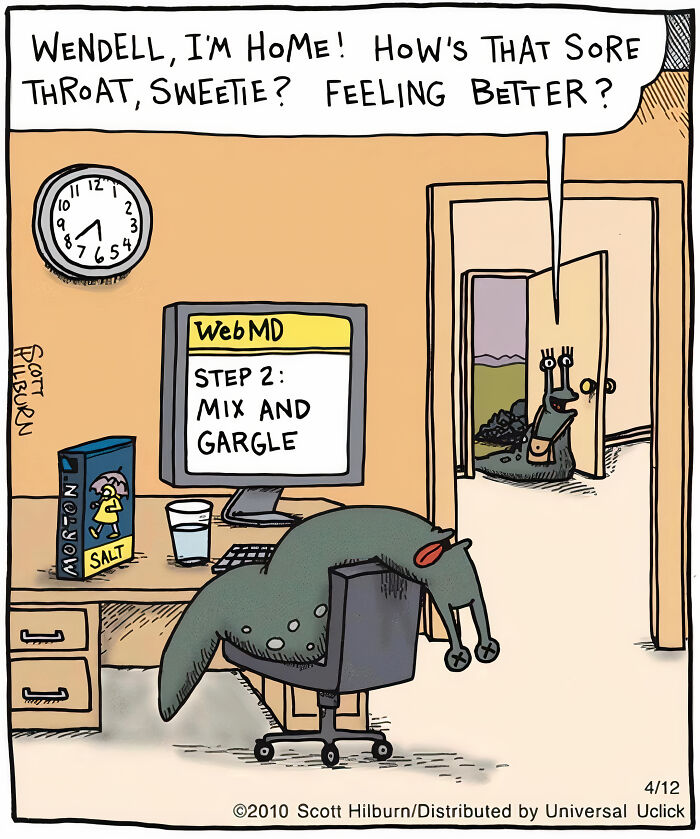 #26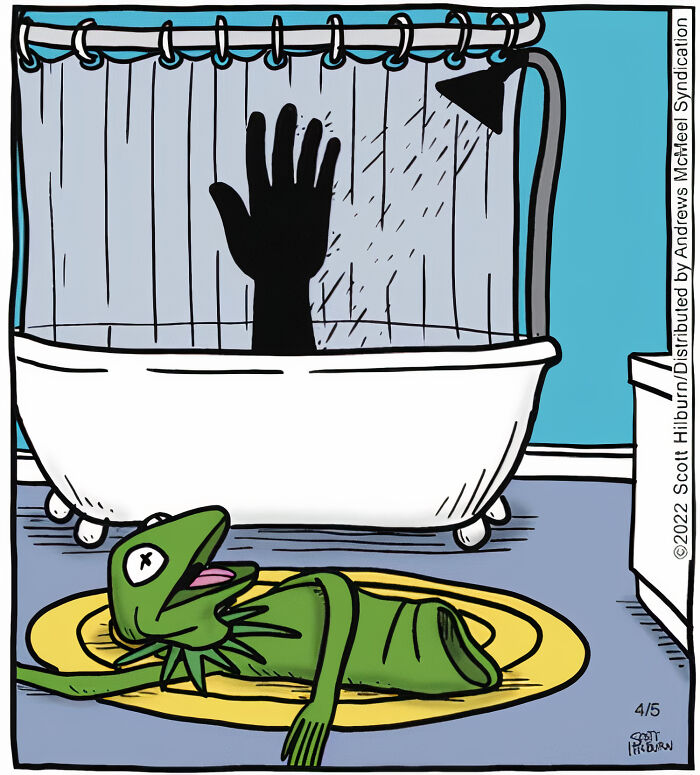 #27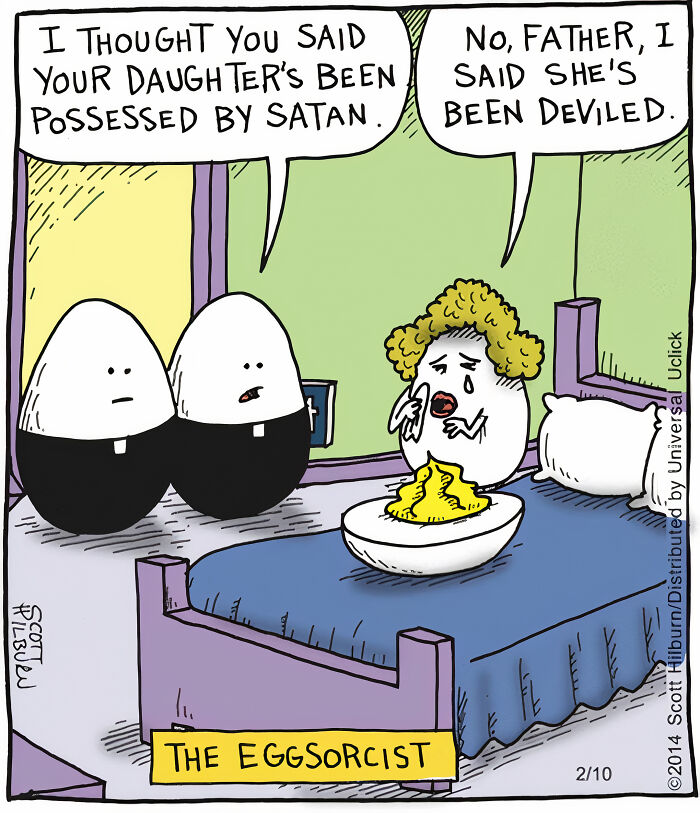 #28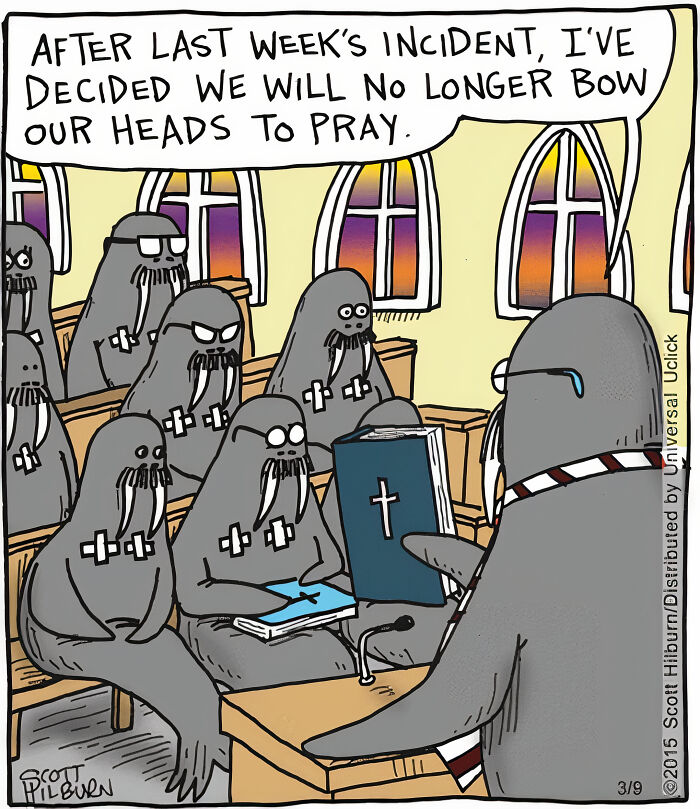 #29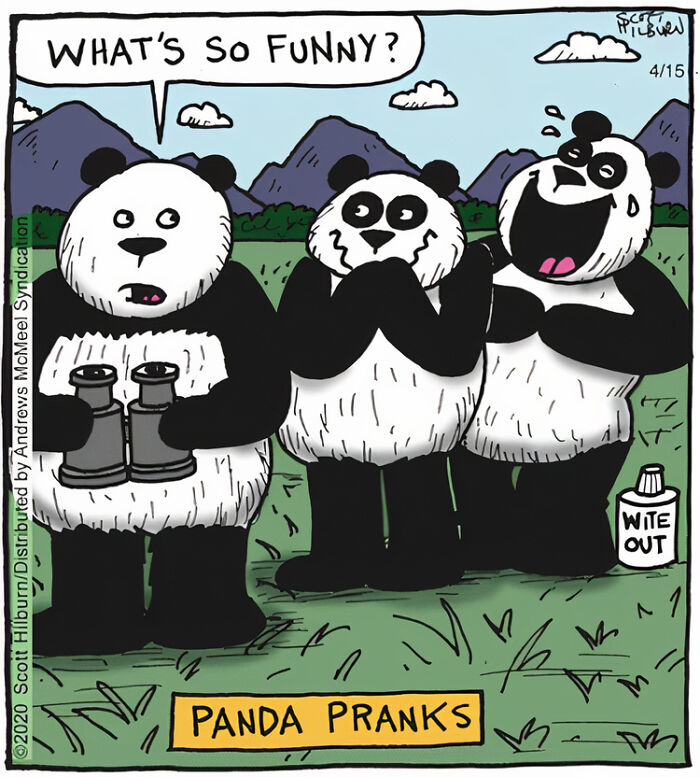 #30