Content by women that's meant to empower other women – now that's what I like to see. Lainey Molnar is a talented artist who creates relatable comics about self-acceptance, motherhood, refusing to adhere to social stereotypes, and freedom of choice. These clever and very current comics touch on everyday situations that even men might resonate with.
"I have a miles and miles-long 'Illustration Ideas' list on my phone, I sometimes literally wake up in the middle of the night to write down new ones and I grab my phone to make notes at any point when I see something inspiring," the artist told Bored Panda about her creative process. "When I sit down to draw I just go through the list and see what I resonate with at that moment. I draw digitally on an iPad and sometimes I just binge-watch tv shows at the same time, but usually, I like to create an ambiance, like candles, incense, and good music, because I believe the vibes and emotions also go into every artwork."
When asked whether she has any personal favorites out of her illustrations, Lainey said it's the one where she compares "someone with physical health struggles" and "someone with mental health struggles": "It's this illustration because it is extremely personal. I struggled with my mental health for 18 years of my life and I know how hard it is to live with invisible illnesses people around us can just shrug off. I usually process female empowerment topics in either a straightforward or funny way, but at the end of the day we are all simply human beings and I find it crucial to address stigmatized topics because it gives so many of us relief to know that we are not alone."
In the images below you'll find some of Lainey's most recent work.
More info: Instagram
#1

#2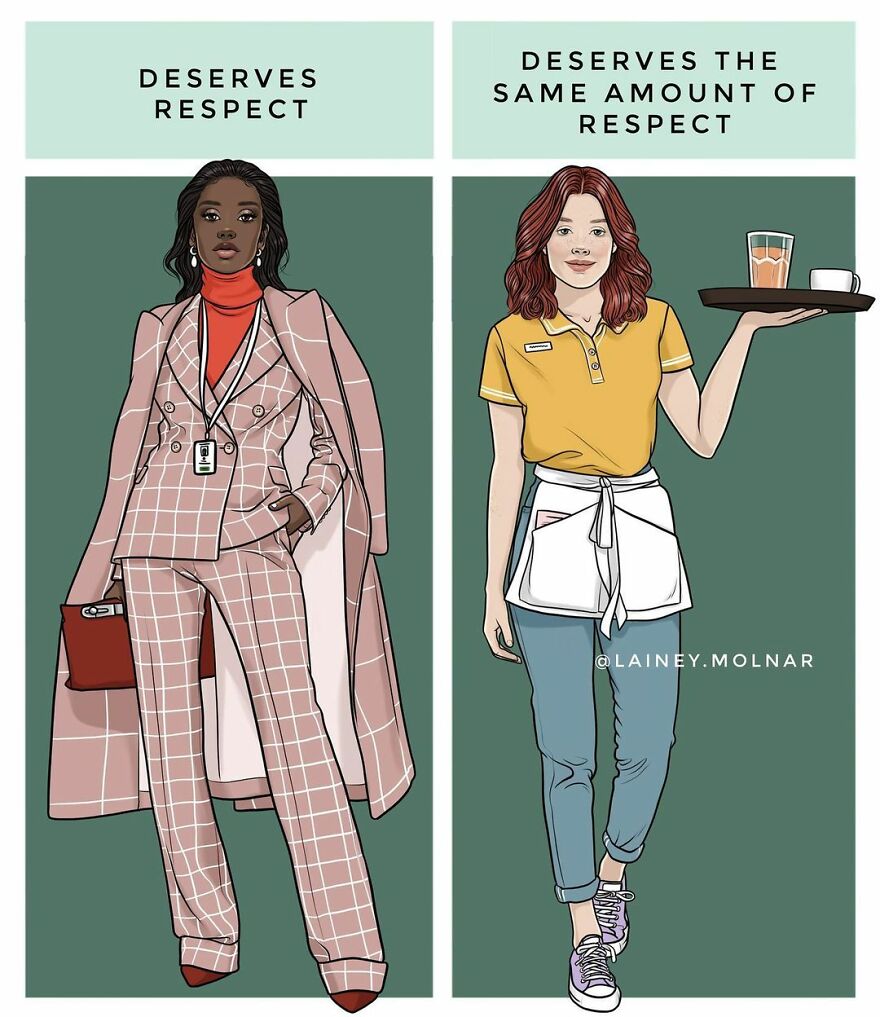 #3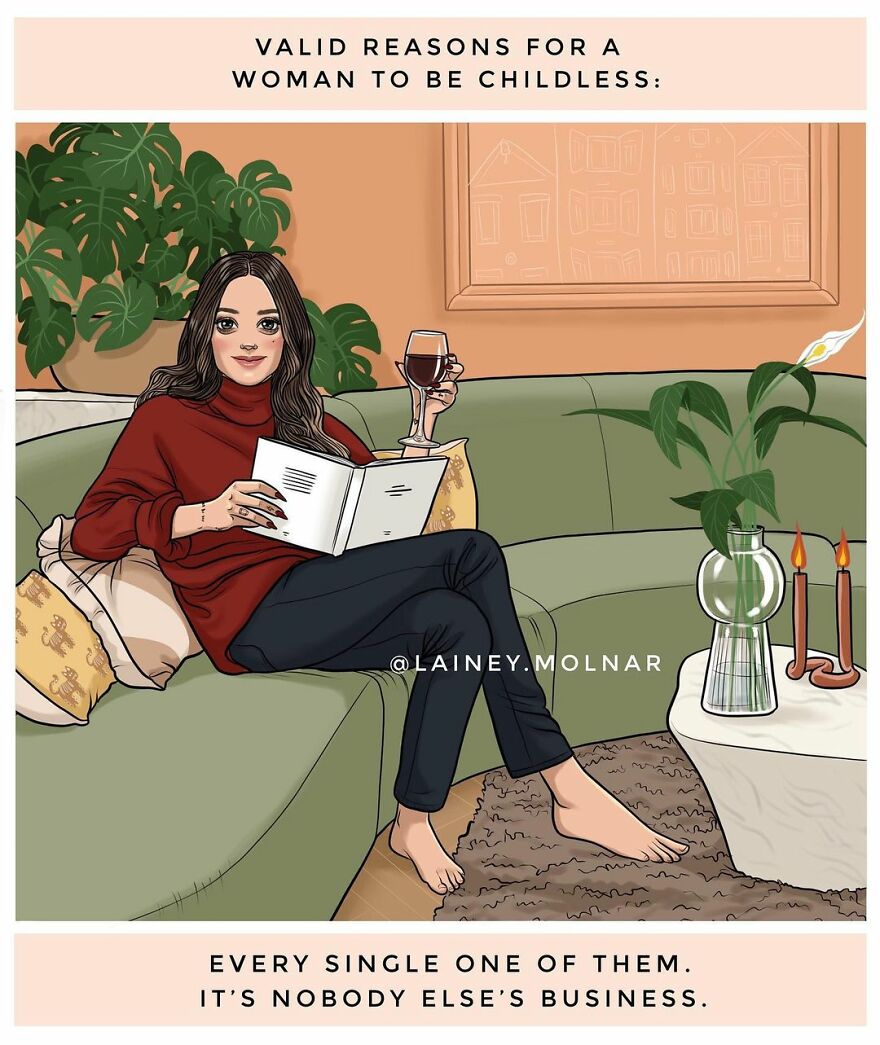 #4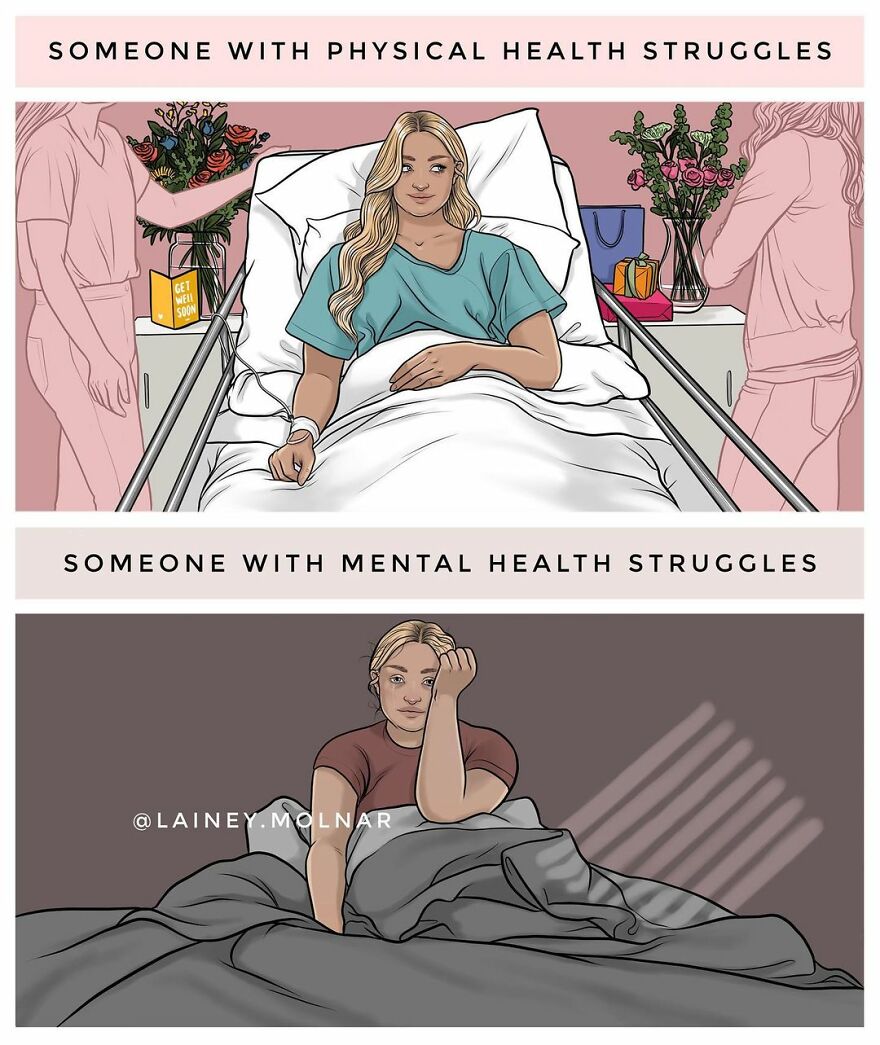 #5
#6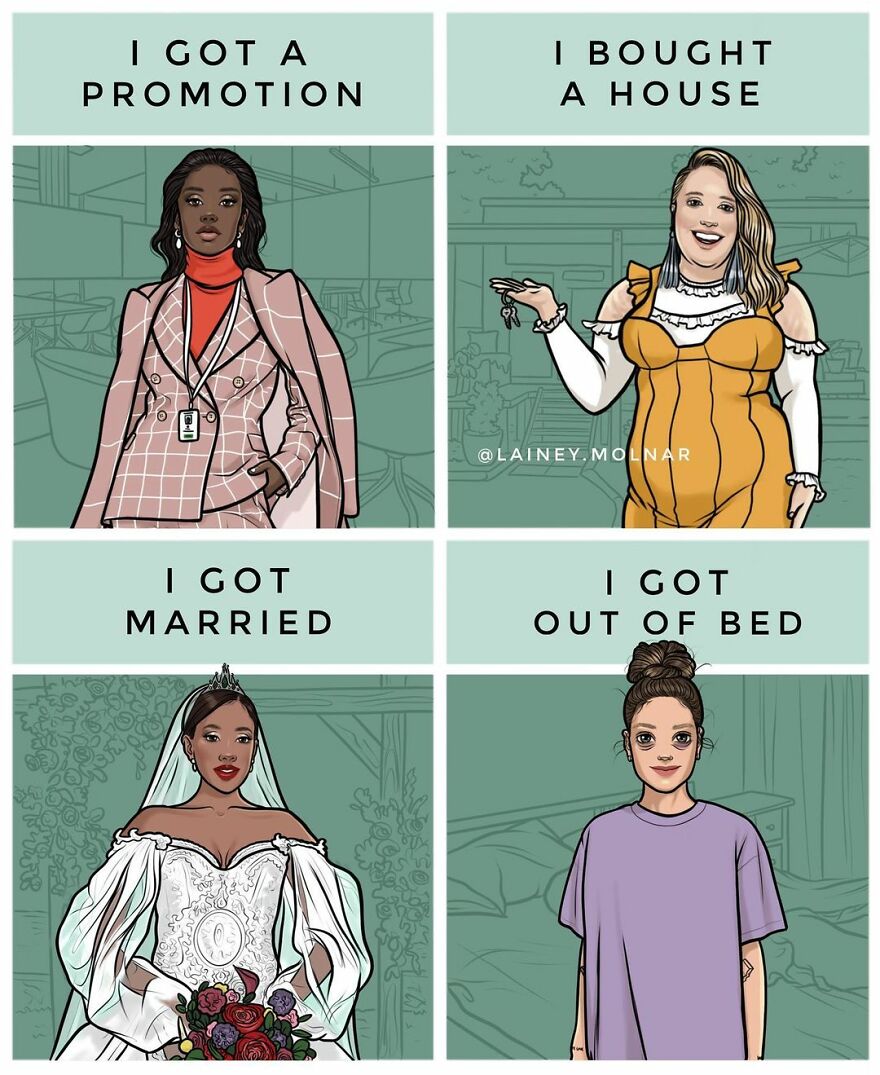 #7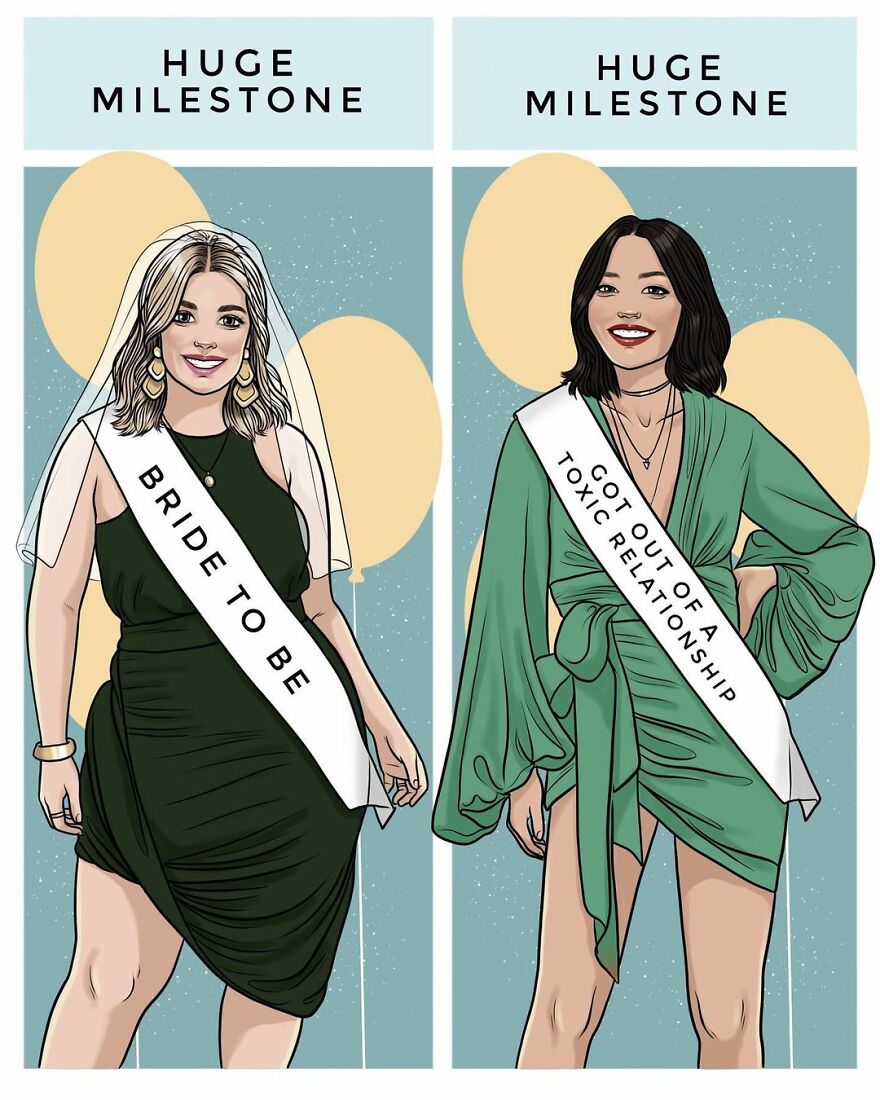 #8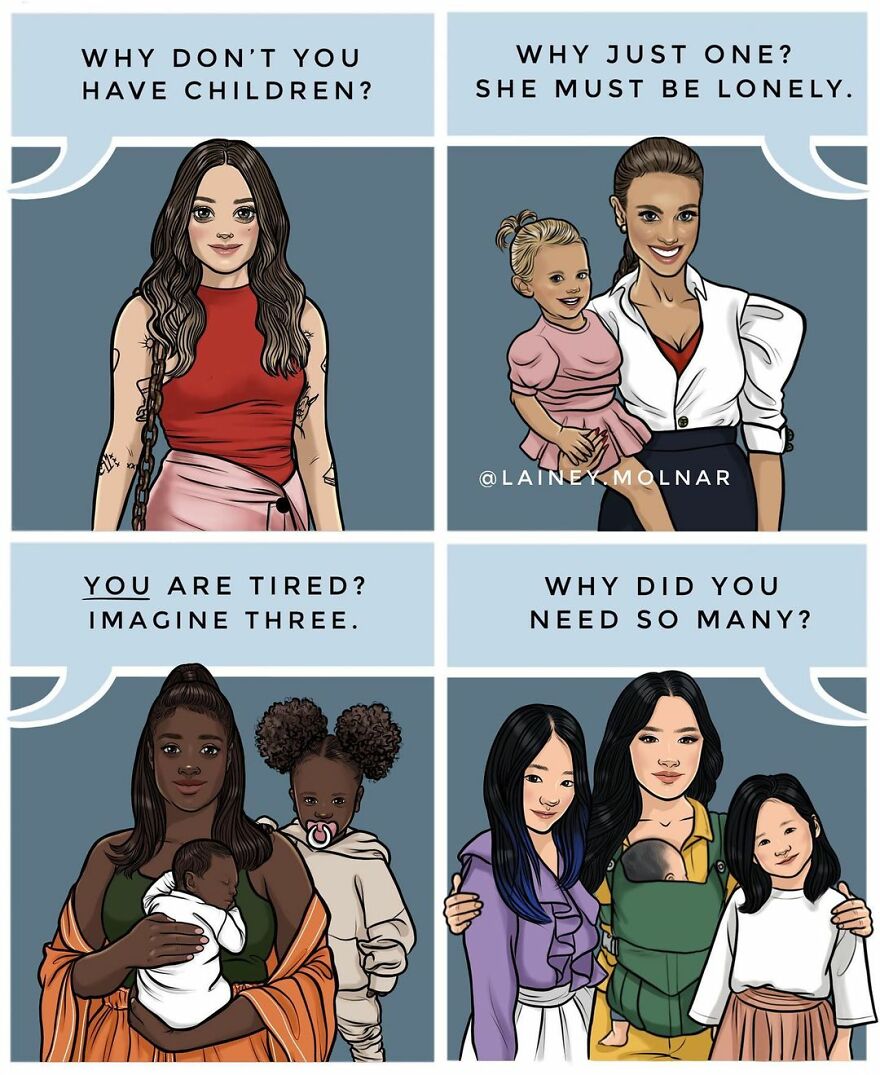 #9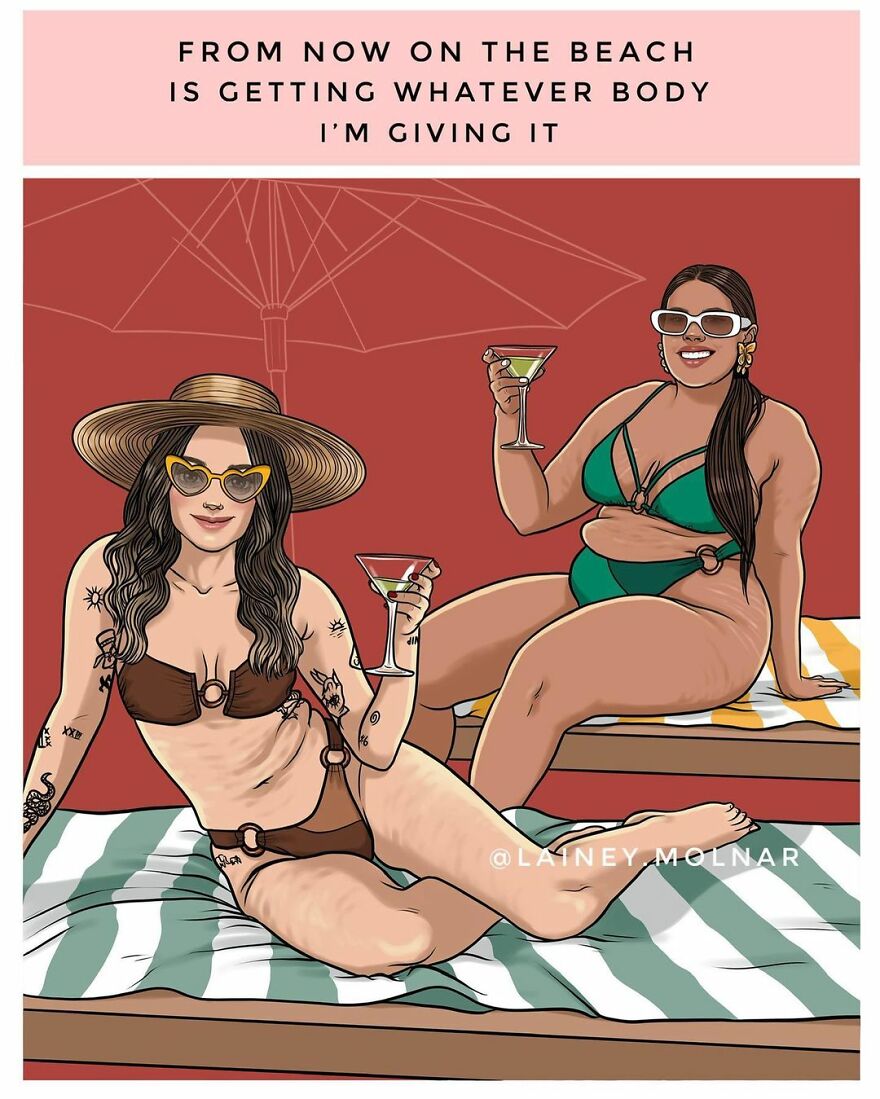 #10
#11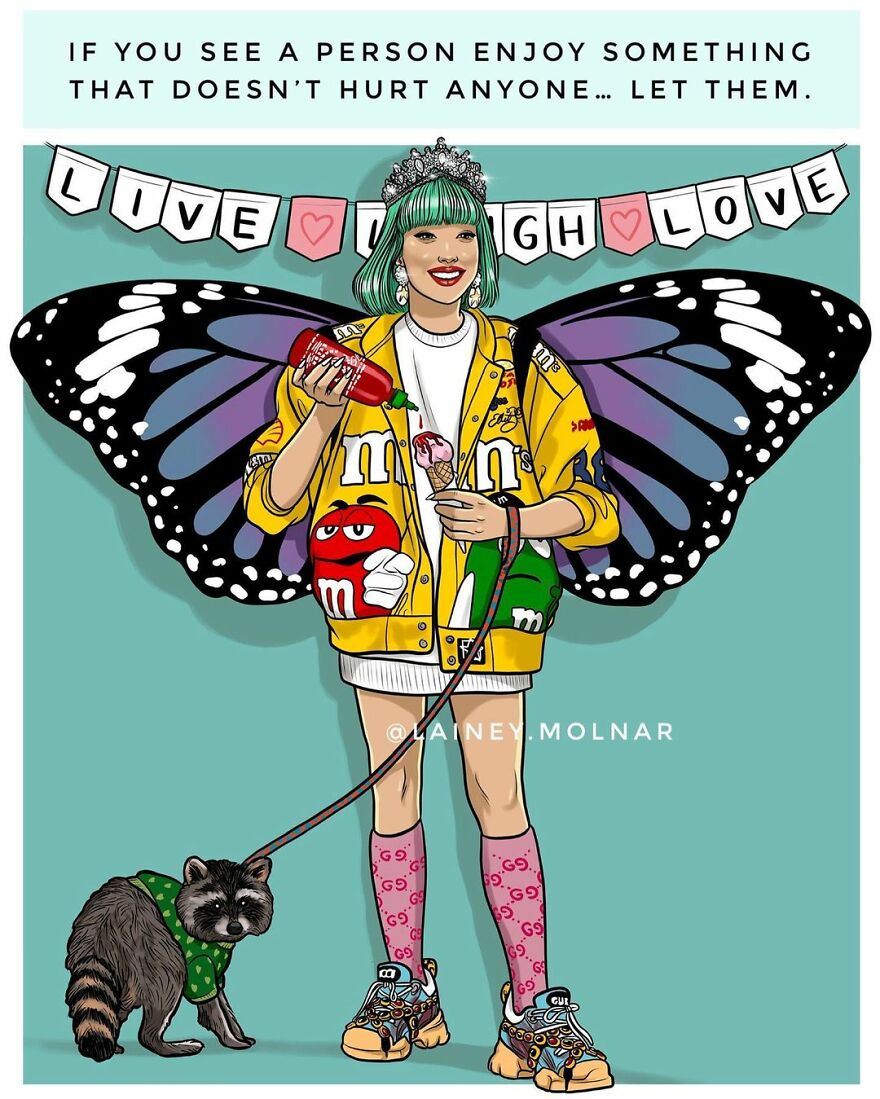 #12
#13
#14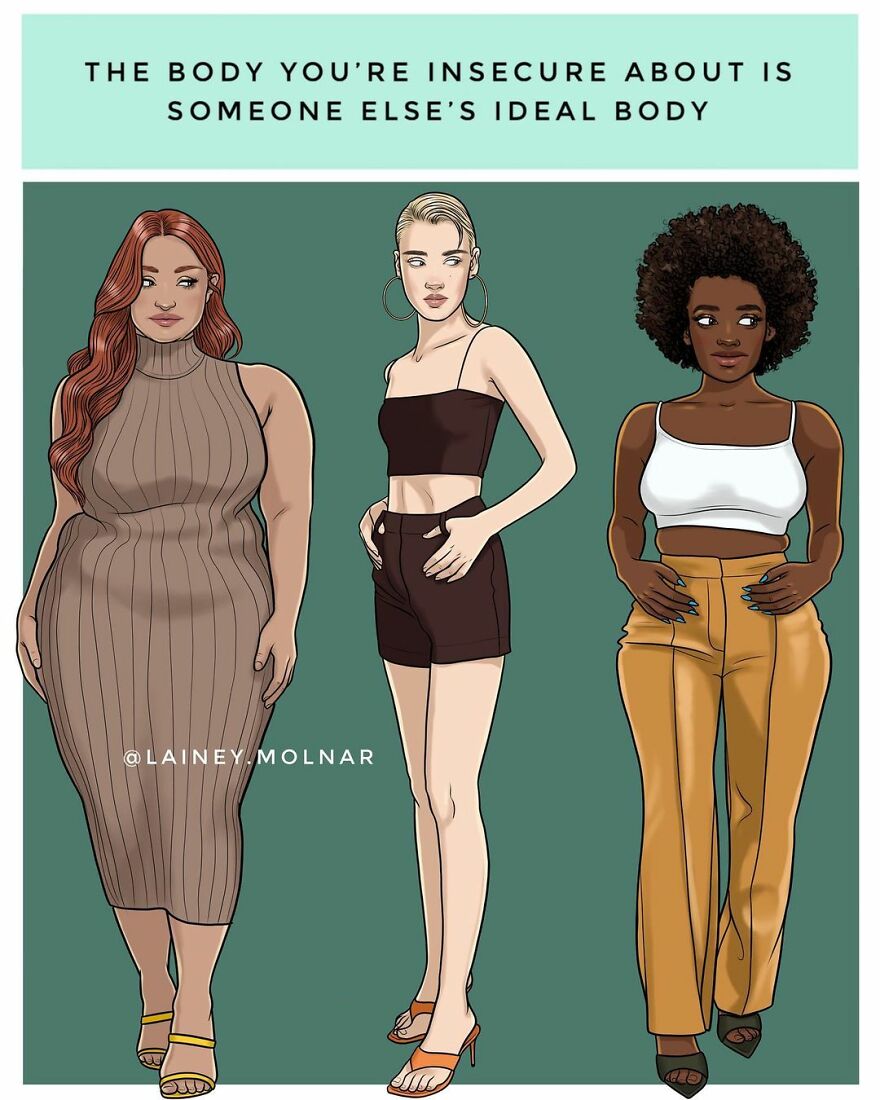 #15
#16
#17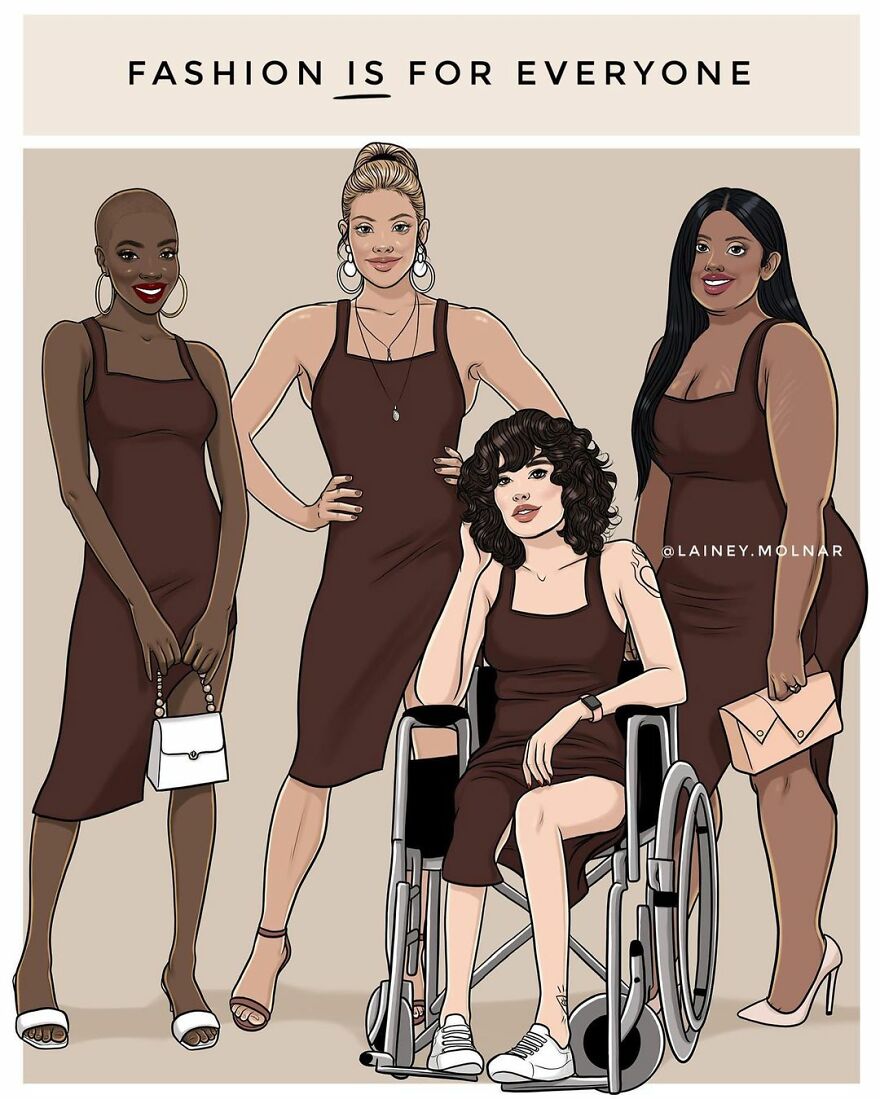 #18
#19
#20
#21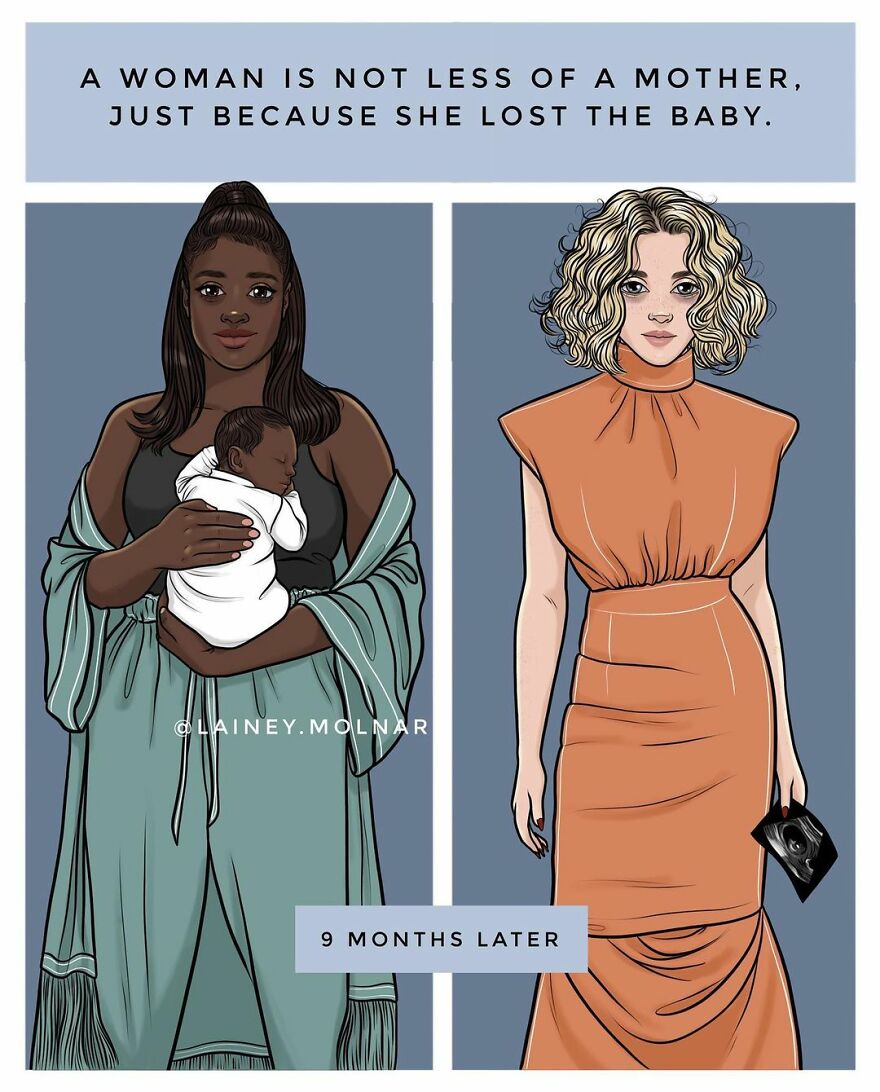 #22
#23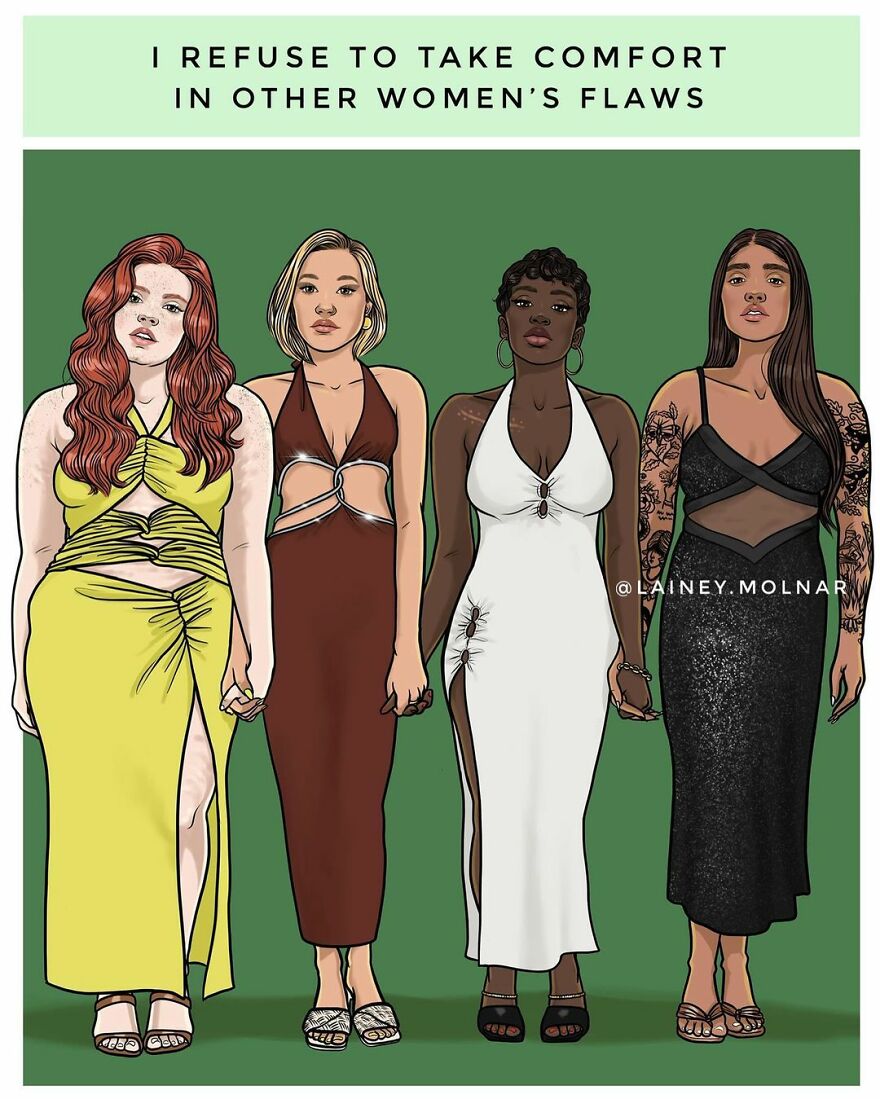 #24
#25
#26
#27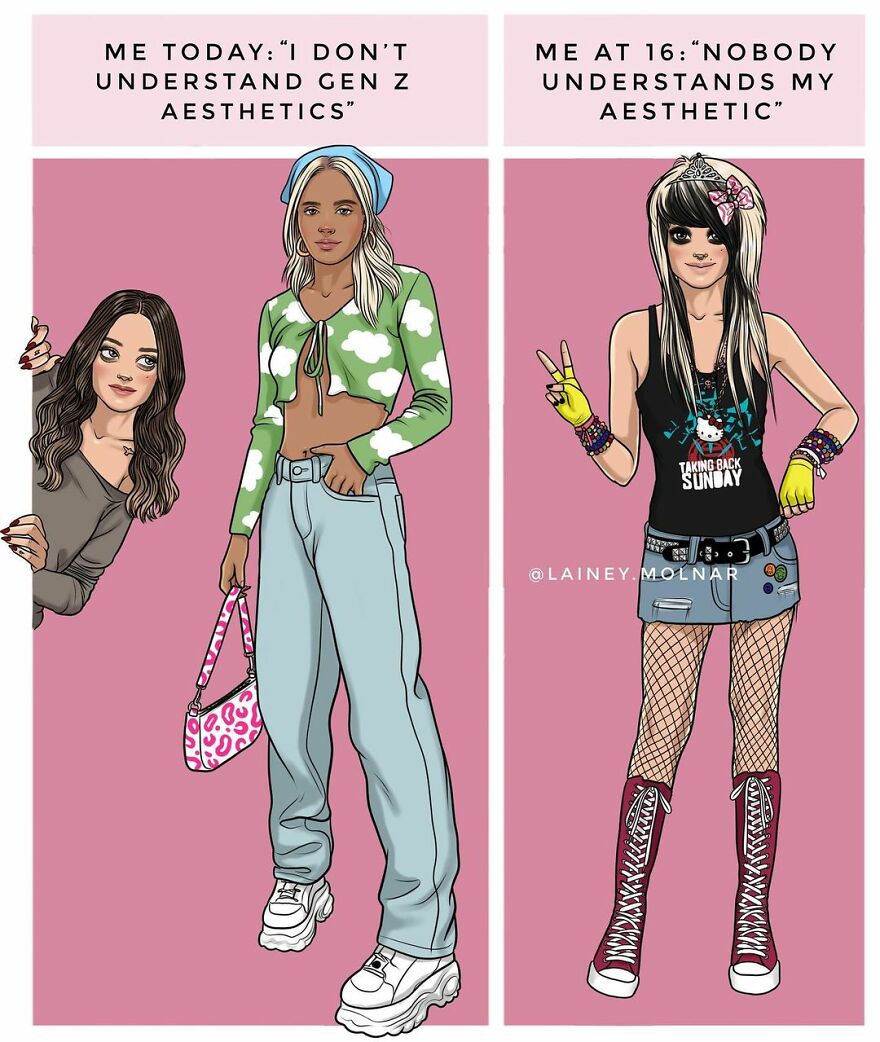 #28
#29
#30