Parenting is difficult yet can be rewarding sometimes. In fact, becoming a new parent is one of the hardest things a human has to do. You can never be ready for the responsibility a kid brings and the process can be extremely tiring. It is a journey that a parent goes through.
People want to keep memories of those precious moments by clicking pictures or shooting videos. An artist named Nate Anderson wanted to do the same but with comics. Being an artist he thought this is the best way to document his parenting journey. 
#1
#2
#3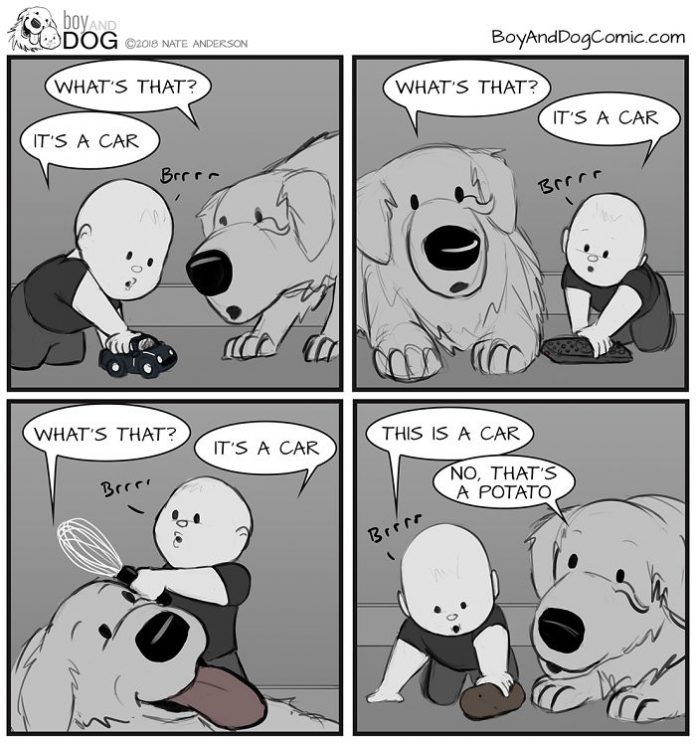 He has a golden retriever, who happens to be the best friend of his son Rowan. Nate created a webcomic named 'Boy & Dog' in which he drew many hilarious moments between the dog Murphy and Rowan. 
Talking about Murphy, Nate said when Rowan came home the family pets did not know what to think of him at first. But after some time his golden retriever decided that he was cool. 
#4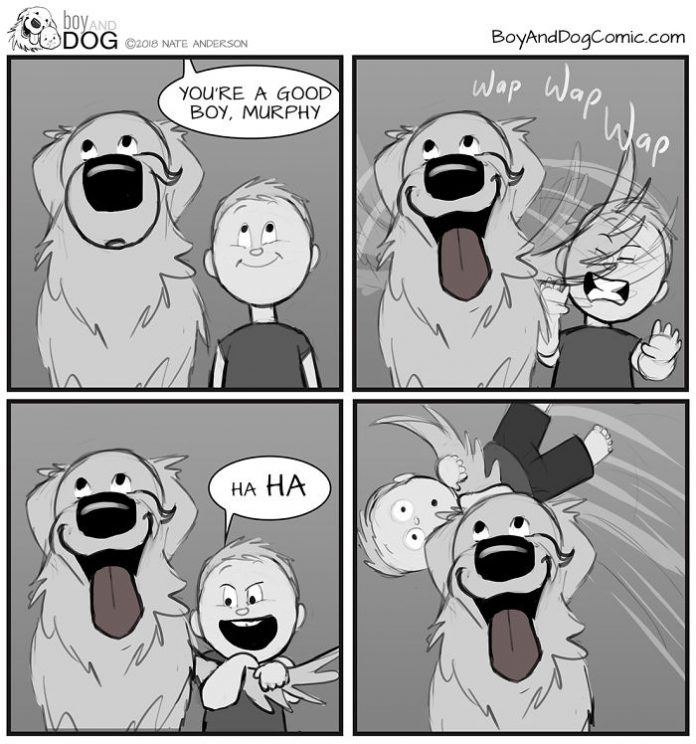 #5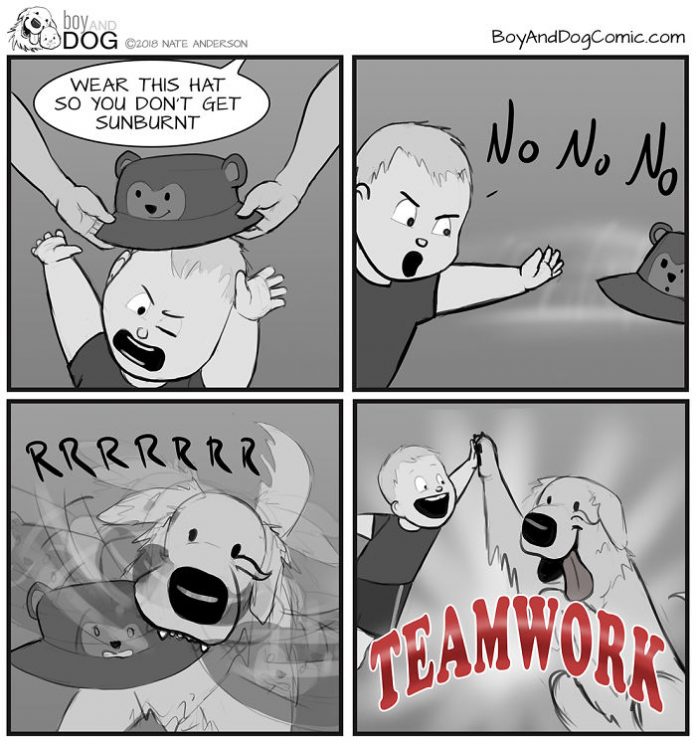 Rowan loves his dog and would squeal with delight whenever Murphy was around him. Around that time Nate started drawing his imagination about these two best friends.
His illustrations feature his dog Murphy his son Rowan and sometimes himself. These illustrations also have dialogues to give the context to the situation or just to show its innocence of it. There are also some clever jokes here and there between the conversions.
#6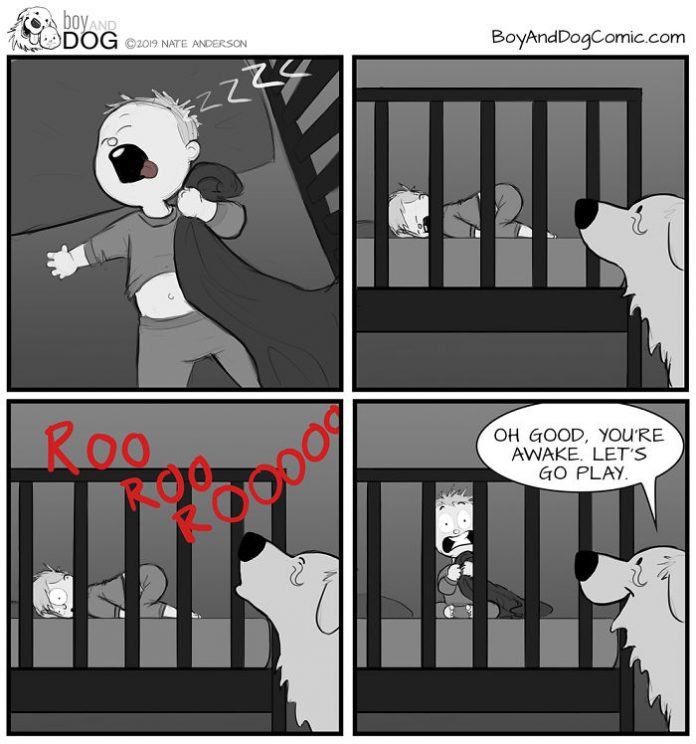 Explaining about the series Nate stated that everything is new for the boy and in the artist's imagination it was the dog's duty to teach him about the world from a dog's point of view.
This is not Nate's first comics series he has to draw one more named "Quackyboys". It featured him and his college roommates having "wacky adventures". 
#7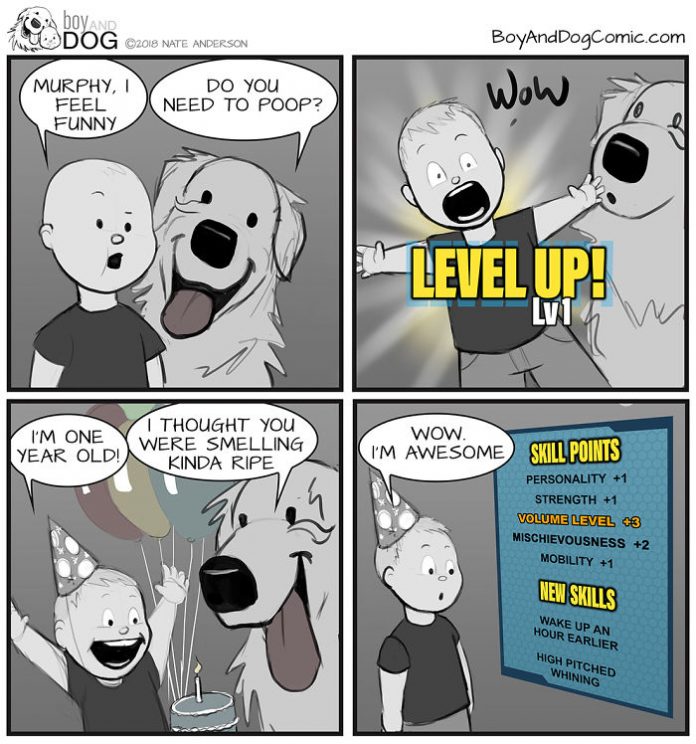 #8
#9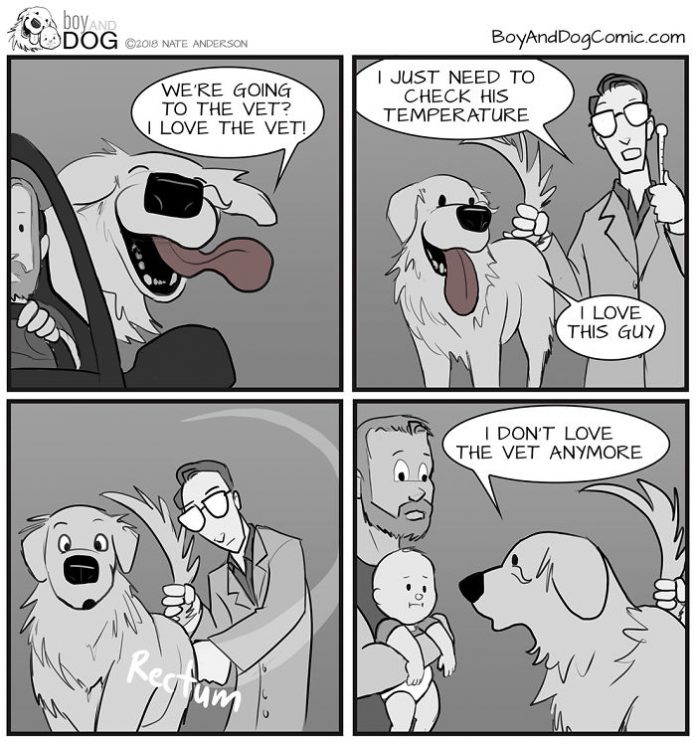 #10
#11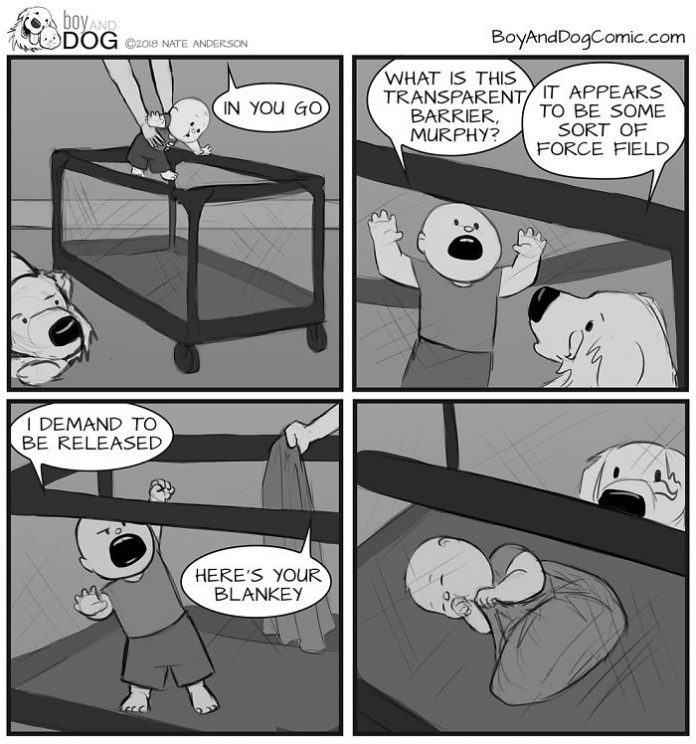 #12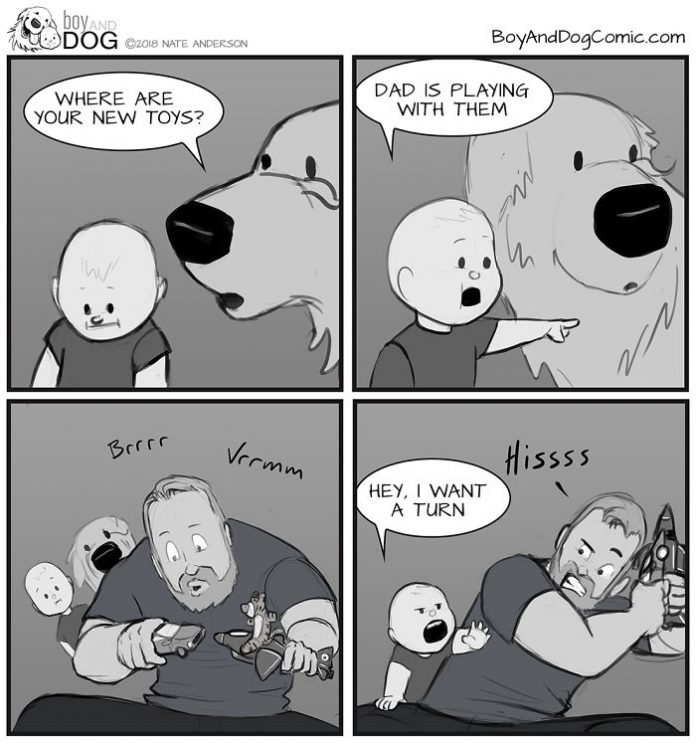 #13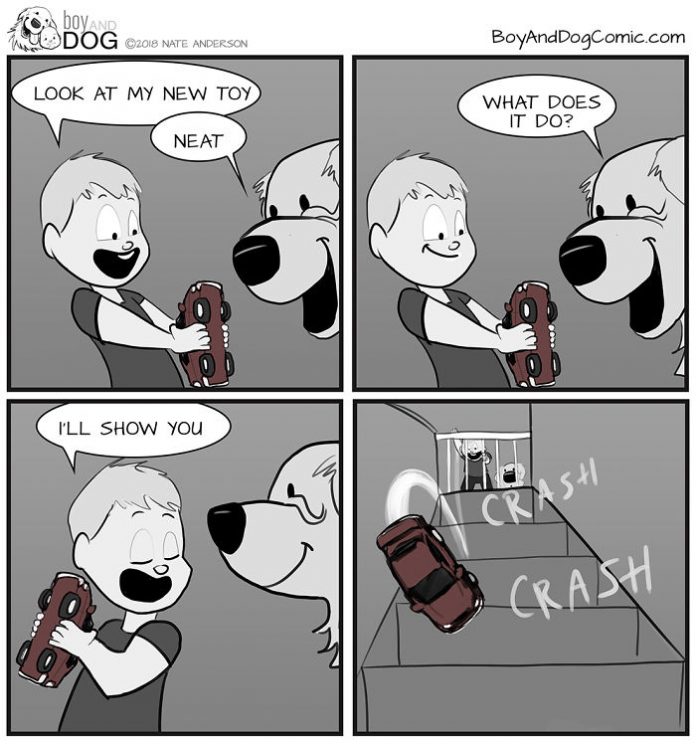 #14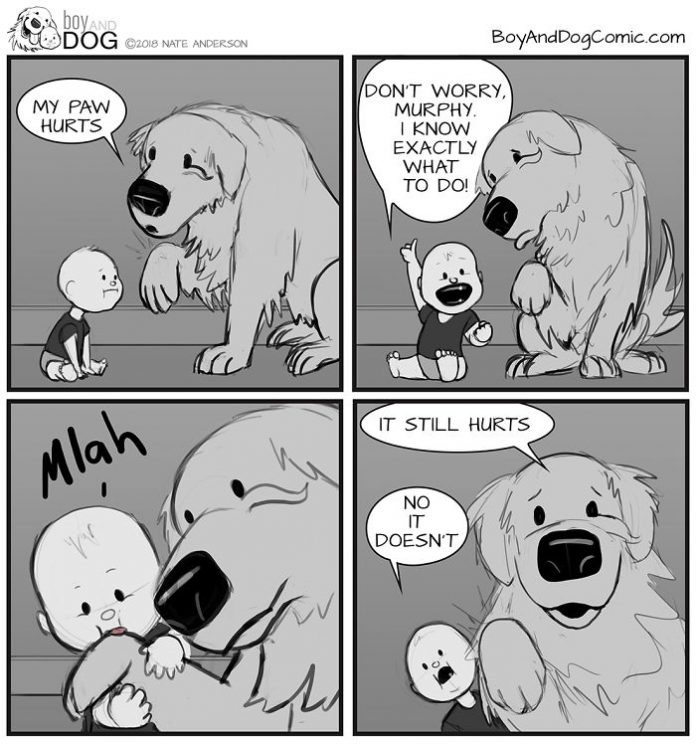 #15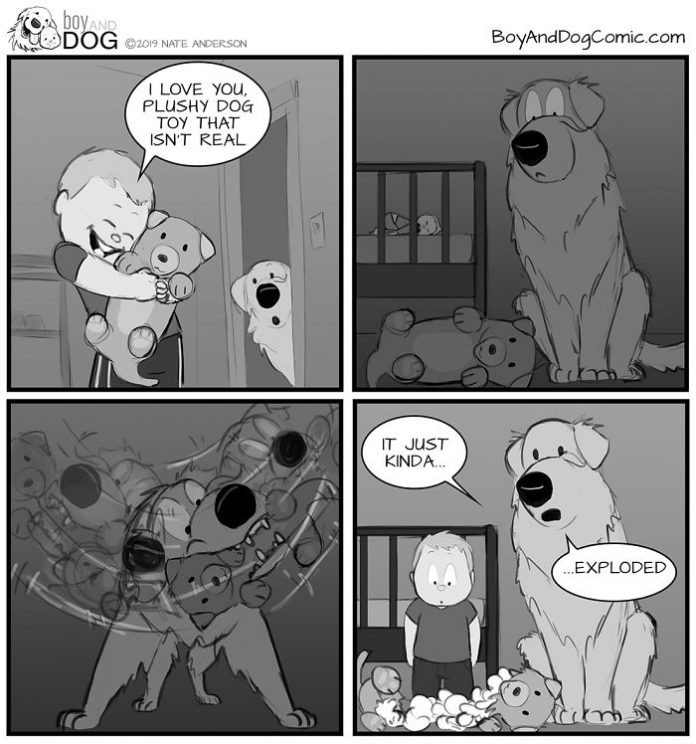 #16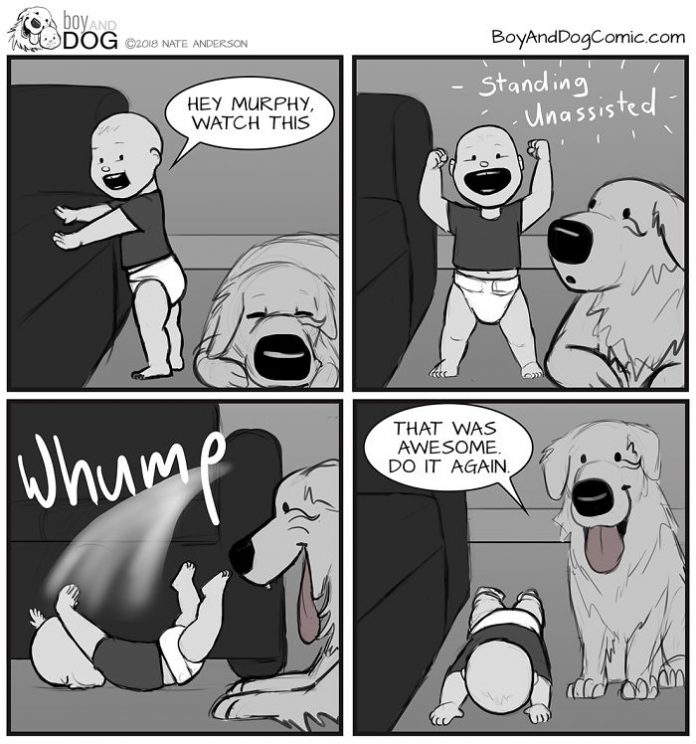 #17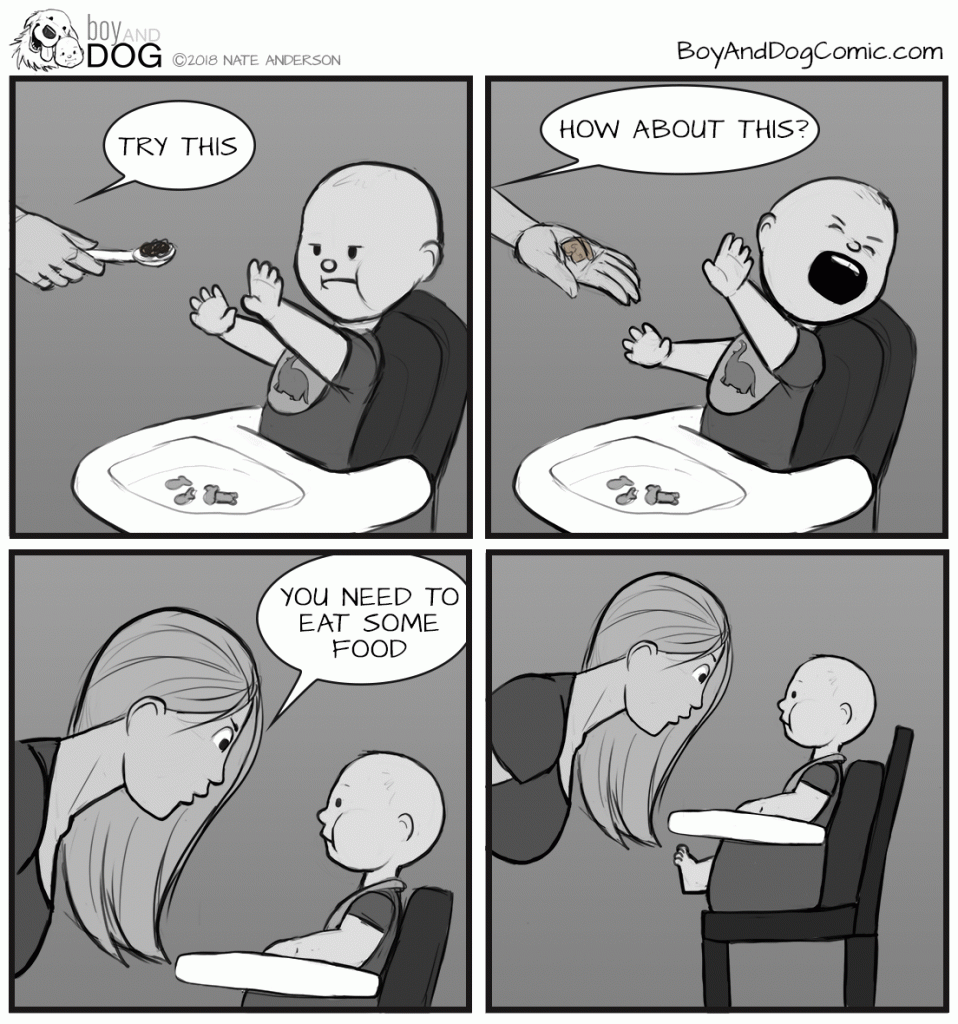 #18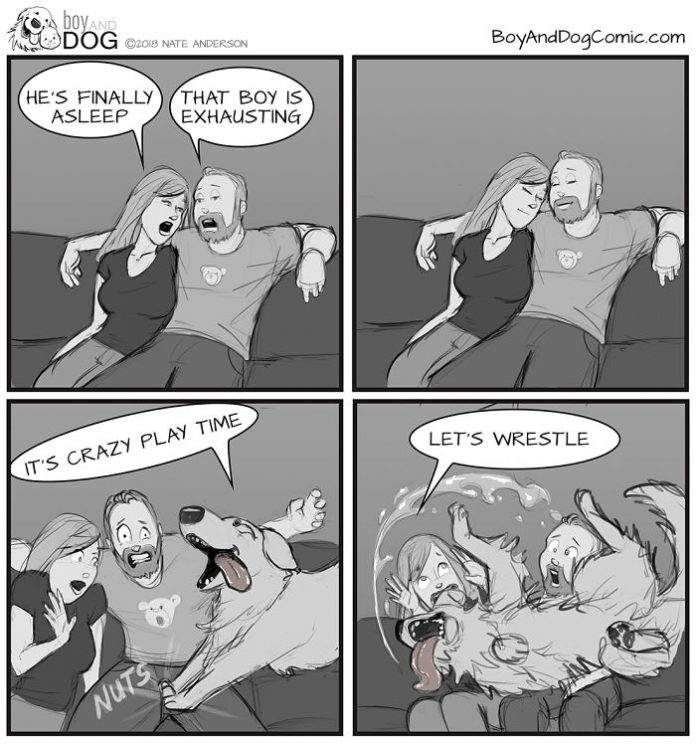 #19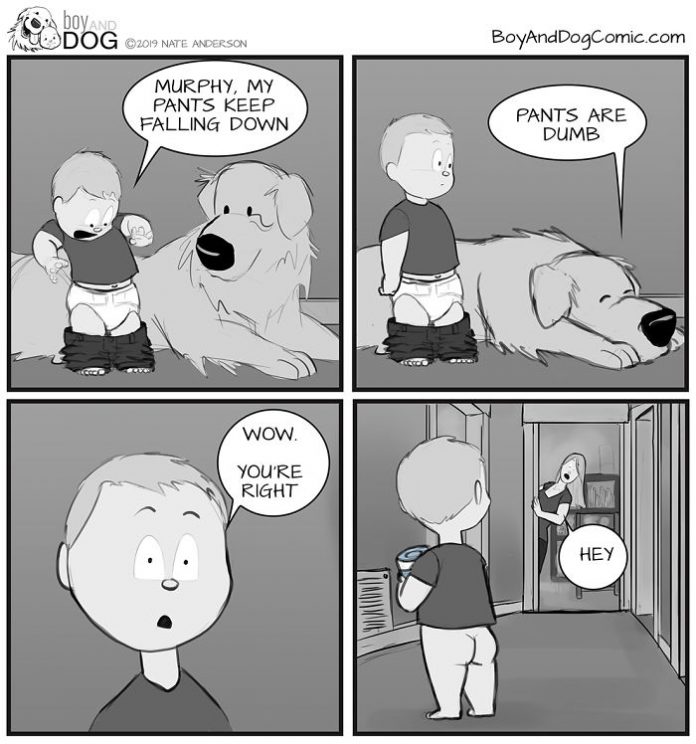 #20
"My comics give me the ability to tell funny stories and make people laugh with silly gags. I like making people happy. I like making people laugh. Unfortunately, I'm a little socially awkward so this is a better platform for my jokes." Says Nate Anderson