Every one always excited for The Simpsons Halloween Specials for Halloween. This time it is the 666th episode of "Treehouse of Horror". The episode included Guillermo del Toro's The Shape of Water and Netflix's "Stranger Things".
Before it came out many were anticipating which characters will play what. The creators of Simpsons have always been good with assigning characters while making a parody. But people still want to guess about it. In the same process, many fan arts have also come out imagining different scenarios. 
One of those talented artists names is Peter Mahoney. He created a series in which he took references from different horror films and drew the Simpsons. He named the project "Simpsons meets horror." For example, Marge as Samara from The Ring, Homer disguised as Chief Brody, and Moe as Gizmo. 
The artist morphed Simpsons into different horror movie scenes or posters and they are either hilarious or scary. He featured movies like Nightmare on Elm Street, The Exorcist, Jaws, The Ring, and From Dusk Till Dawn. 
Scroll down and find  Peter Mahoney's artwork on Simpsons.
#1 IT is going to be okay son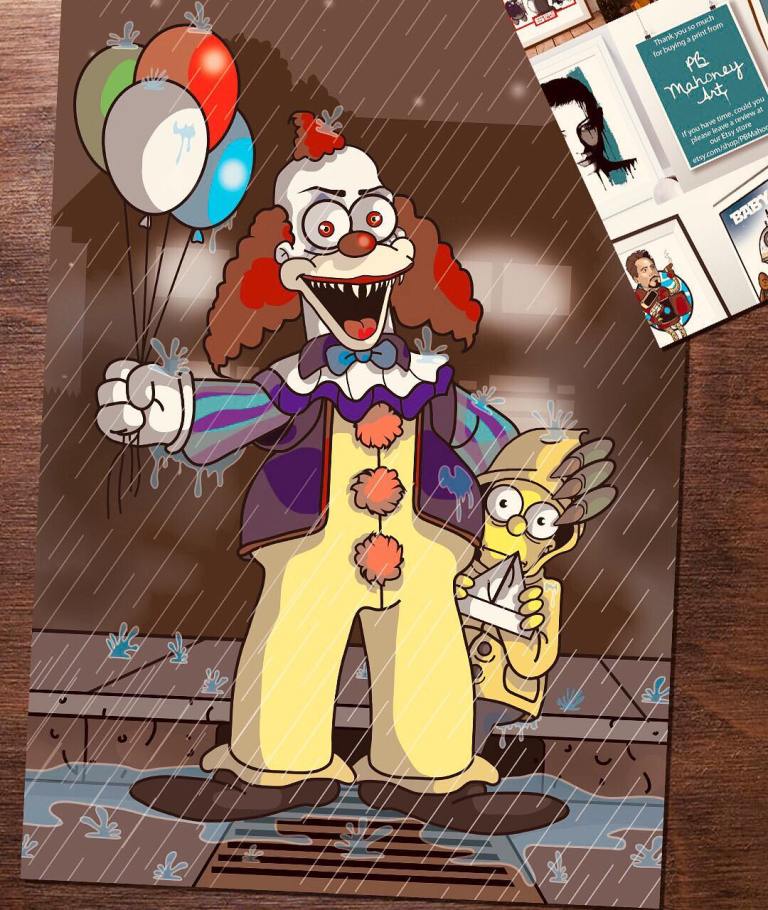 #2 Moe as Gizmo is the best Gizmo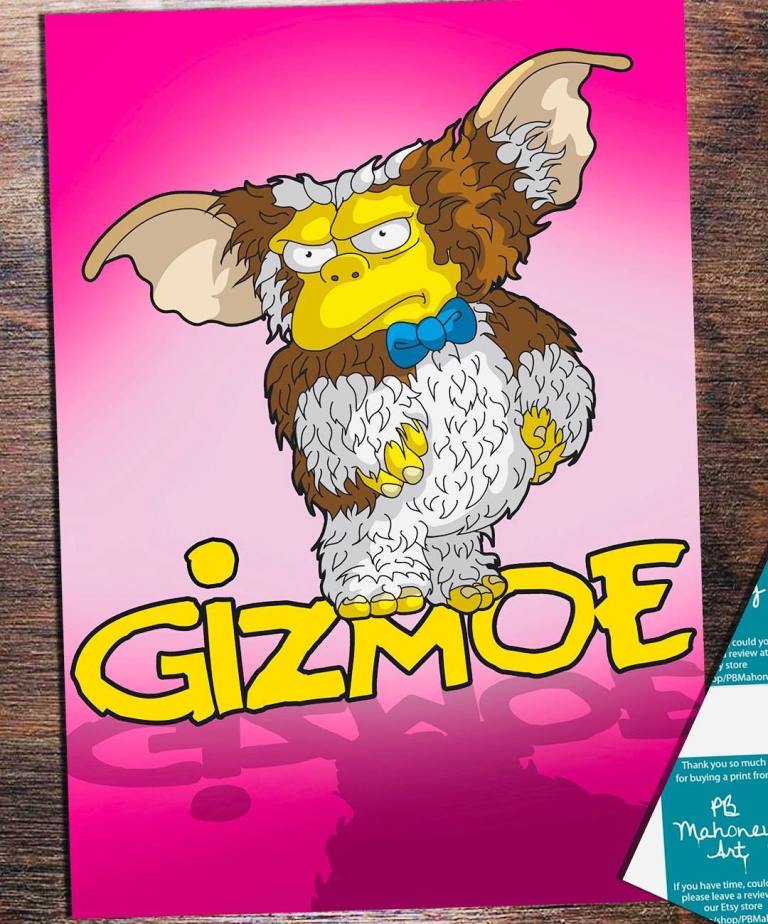 #3 Beware, Freddy will come for you.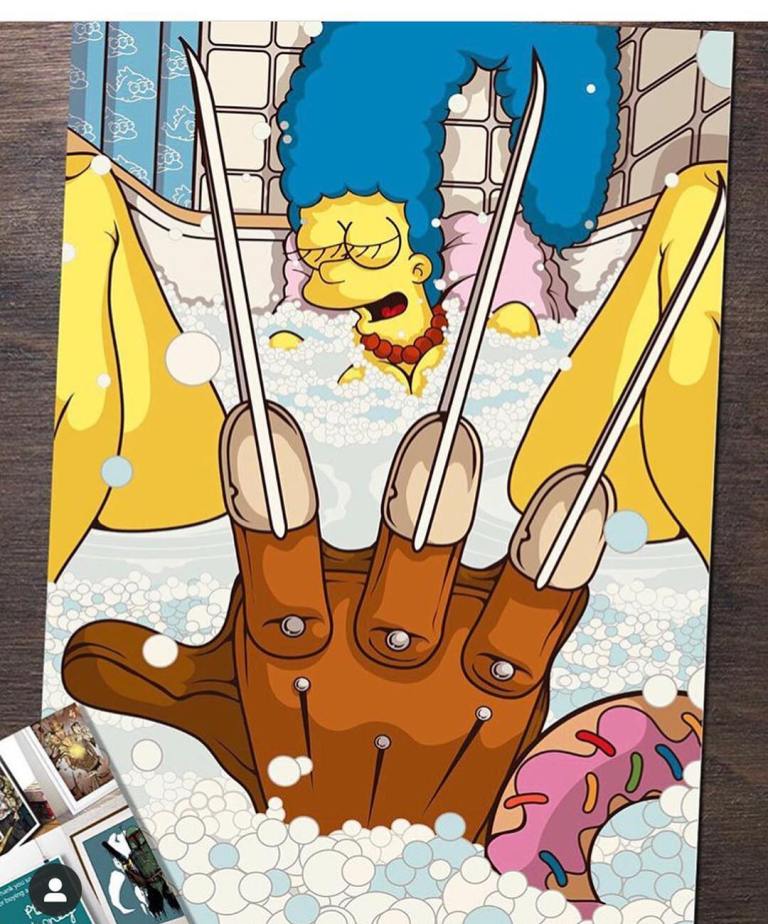 #4 Watch out, Marge is coming.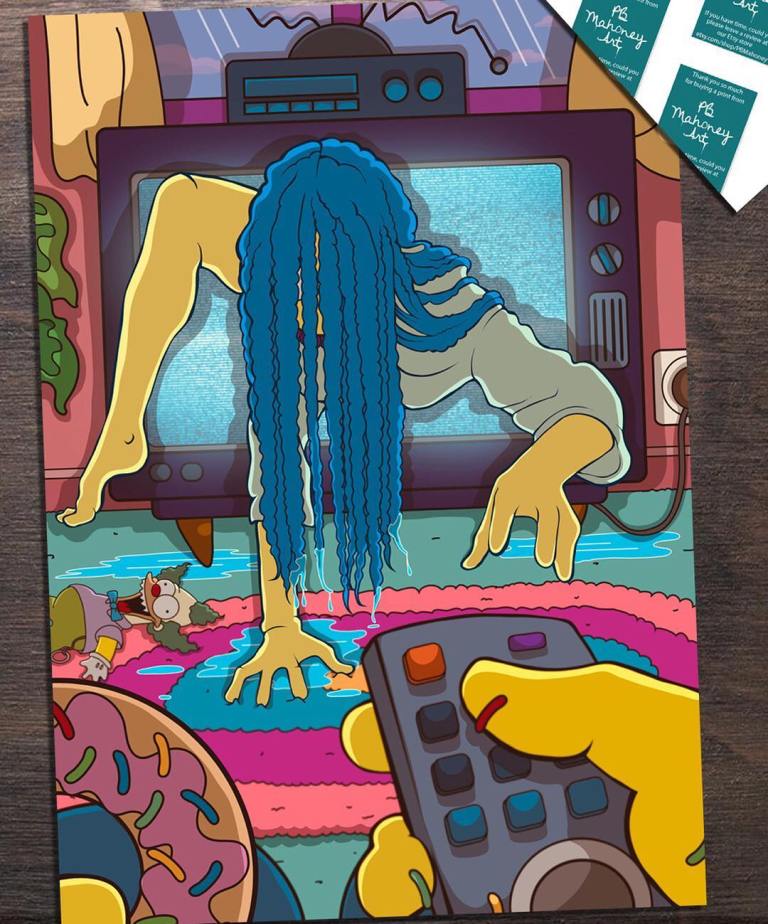 #5 Ned is the best Evil dead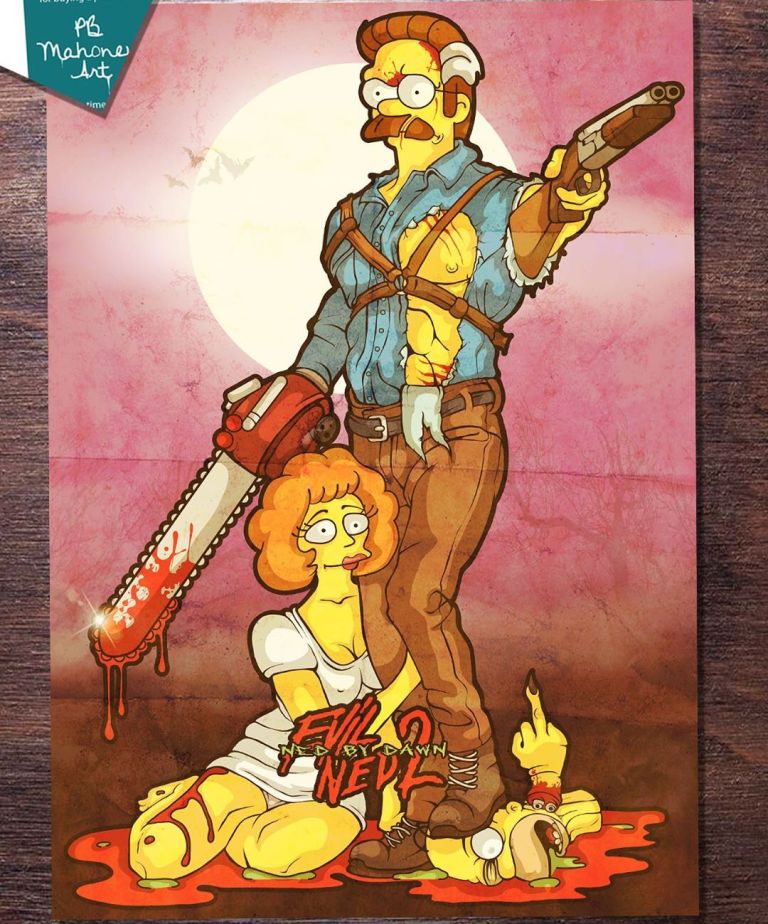 #6 Simpsons as the ghostbusters look cute rather than creepy.
#7 This is not the day to go swimming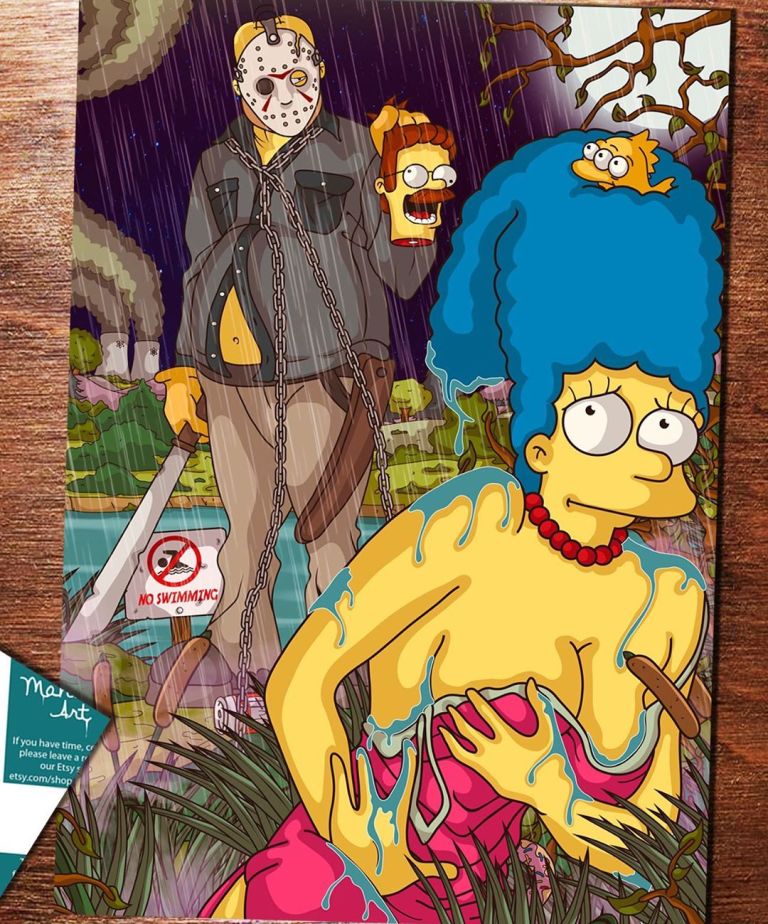 #8 Bettle juice and the Simpsons are a great combination.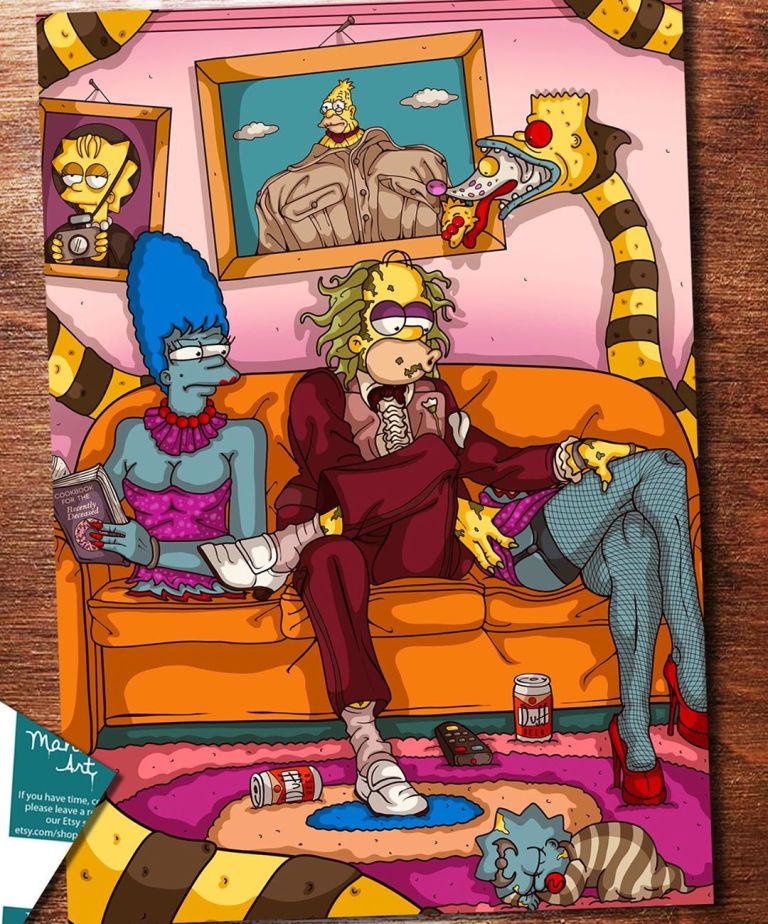 #9 Springfield Police have just unearthed some disturbing archival video footage.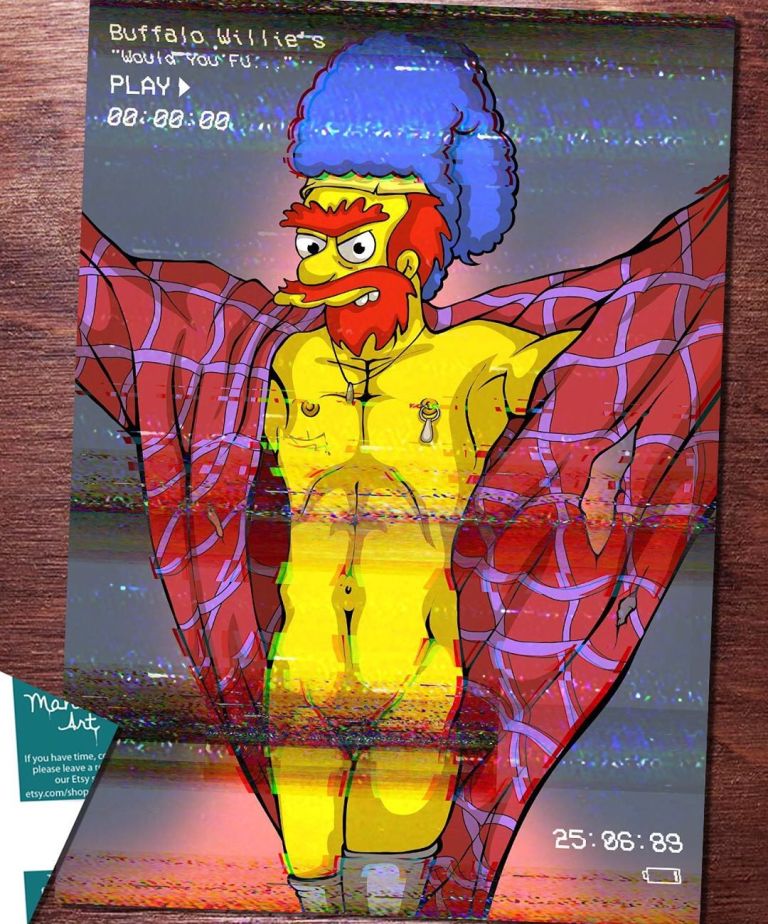 #10 Welcome to Prime Time, Marge.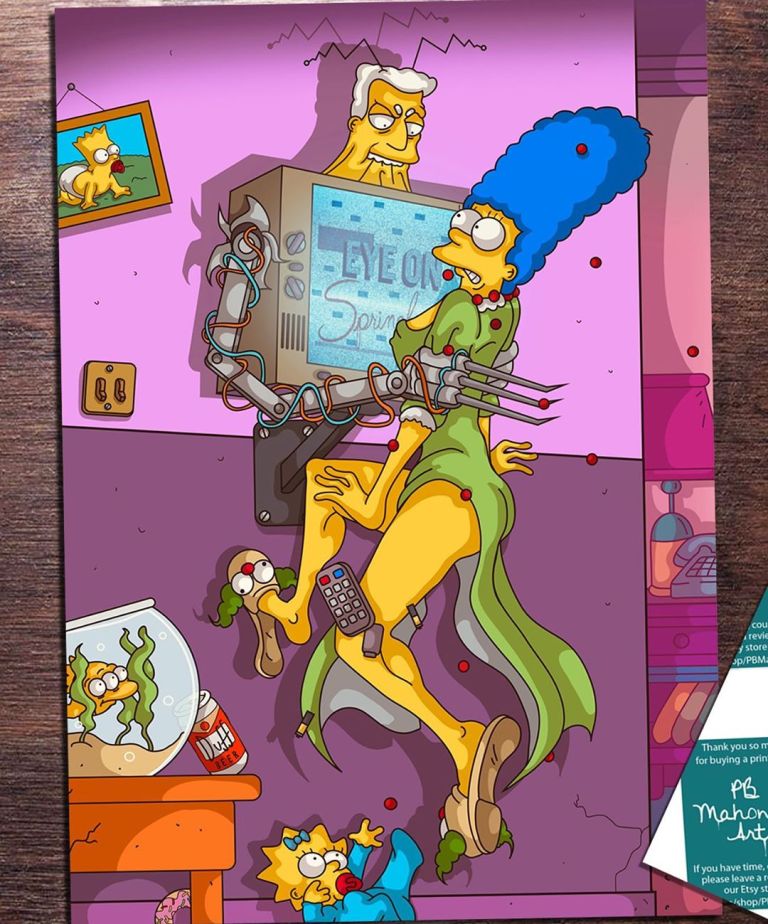 #11 Jaws. The shark should just go after the doughnut in the water because that is what I'm mostly sad about.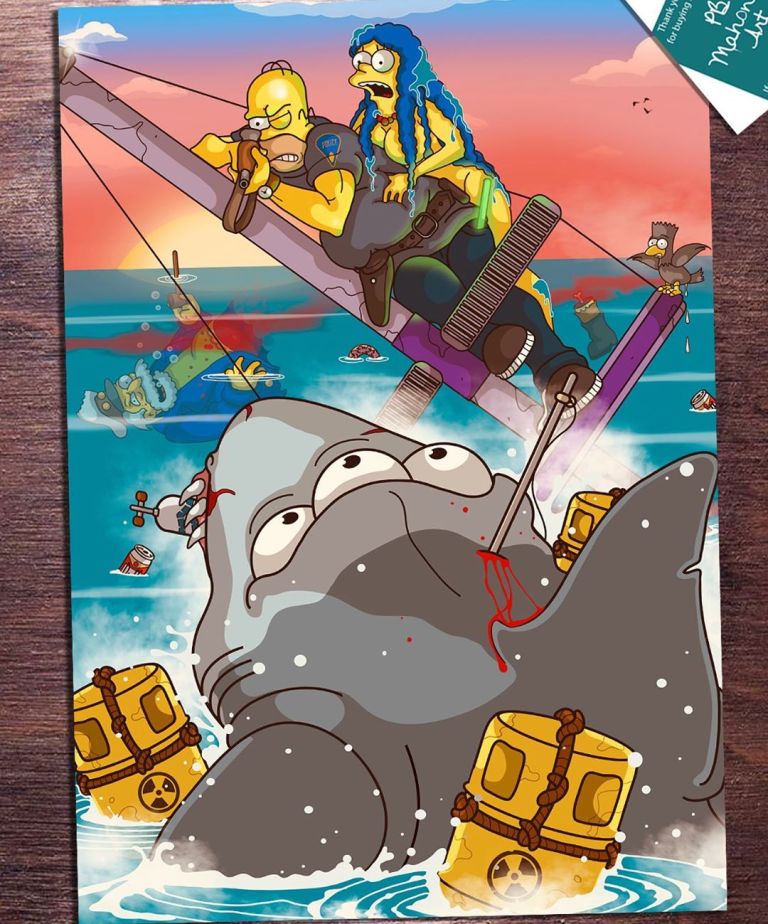 #12 Marge looks fantastic in that red bikini, slaying as always.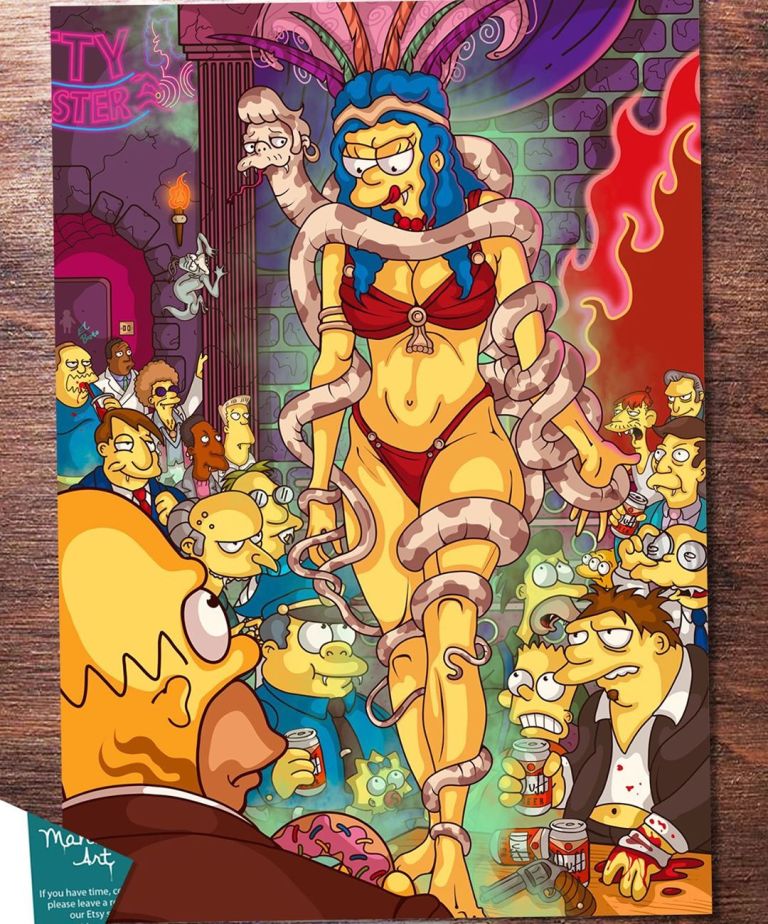 #13 The power of Jazz compels you!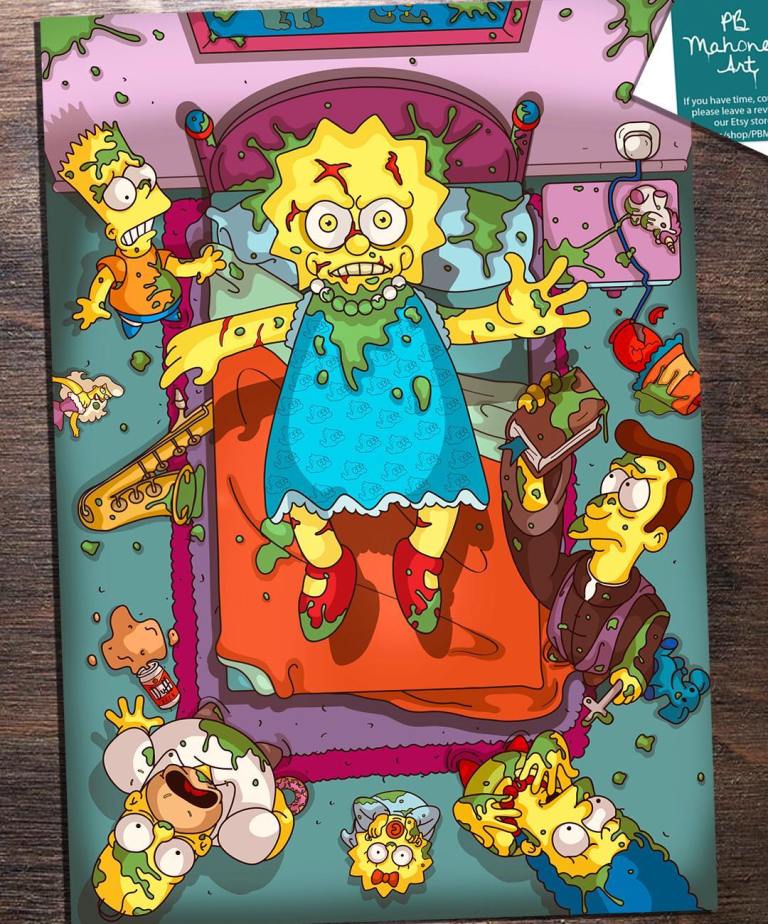 #14 Marge is in the destructive mode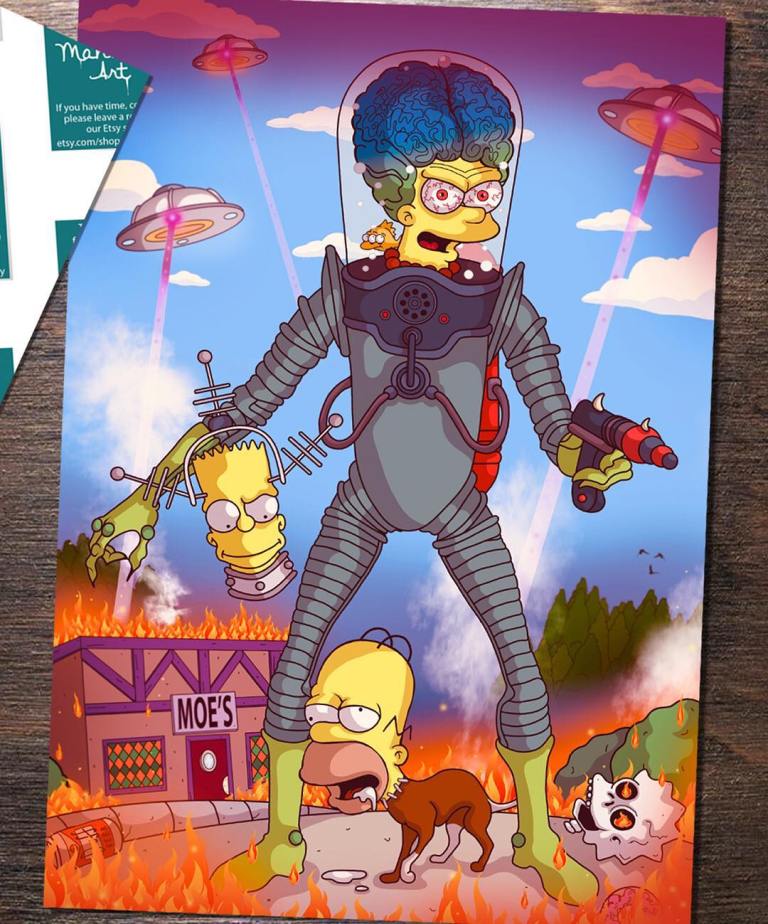 #15 This is way creepy, even for Marge
#16 One, two, Neddy's coming for you…