You must have heard people say that book is always better than movies. According to some, this happens because the book can contain a lot of details and explanations but a movie cant for obvious reasons. So one artist decided to draw scenes from the book that has not been shown in the movies. 
Katie Knudson is an artist from Orlando, Florida who started drawing scenes from the Harry Potter movie series. It's a blessing for a potter head what Katie is doing. 
Talking about her experience with J.K Rowling's book harry potter she said her mom used to read her the book growing up. Even the most recent one which came out when she was still in high school.
The idea of making fanart came when someone discussed a scene of harry potter with her. The scene where Luna proclaims her support for harry gave her the inspiration to draw it. 
According to Katie it was a wonderful scene and felt like people are missing out on it. People loved it so she kept finding and drawing these forgotten or deleted scenes from the book. The artist tries to keep the feel of the scene intact in her drawings so that it won't do injustice to the characters. She goes to great lengths to include a particular scene she feels is important.
"Anything emotional or formative for a character, like the situation with Neville's parents. If that kind of character growth is overlooked, it makes me sad," said Katie.
It takes 10 to 20 hours for Katie to make a fanart from start to finish. It includes preparing and sketching the scene to posting it online. "I try to spend as much time as possible to make them as accurate to the text as possible," says Katie.
Scrolls down and find Katie's Harry Potter-inspired fanart comics.
#1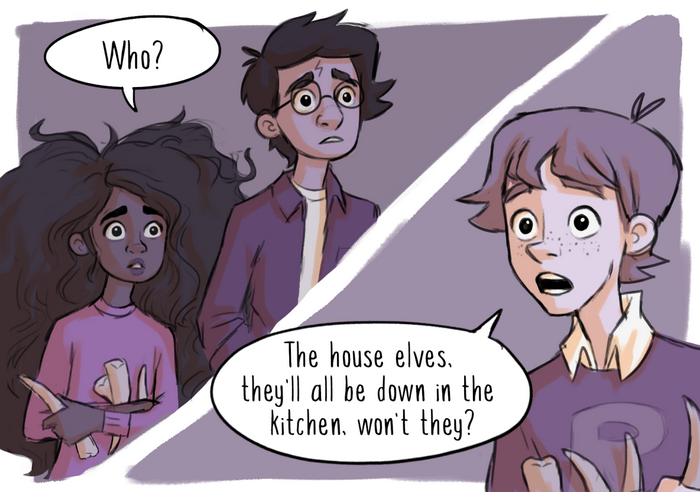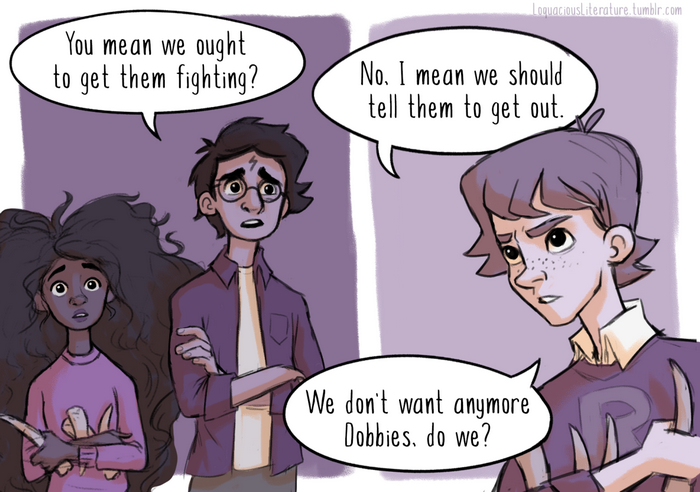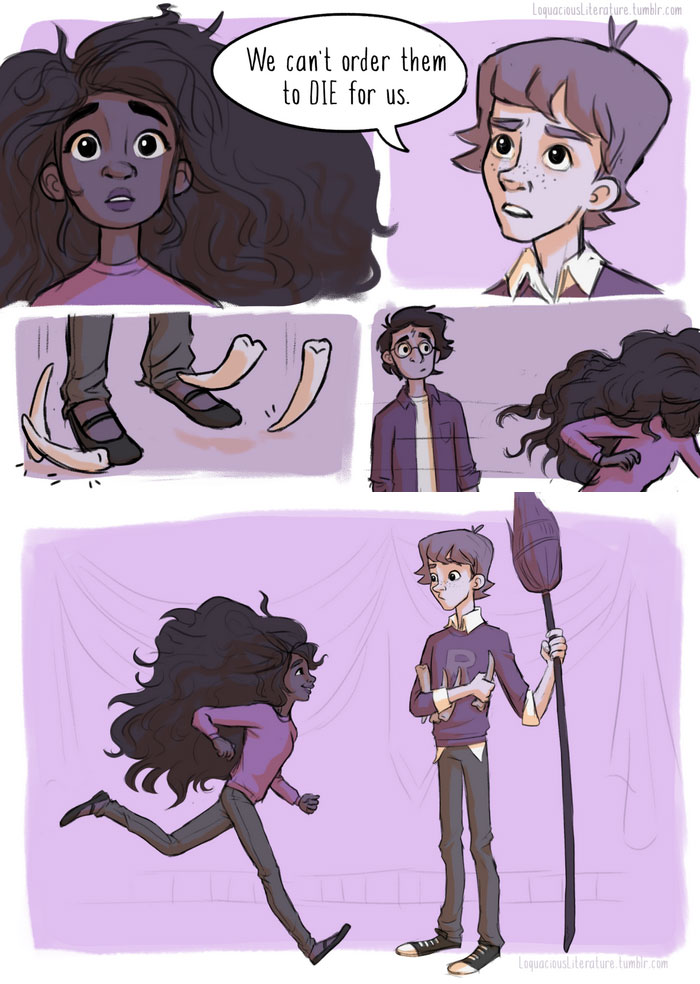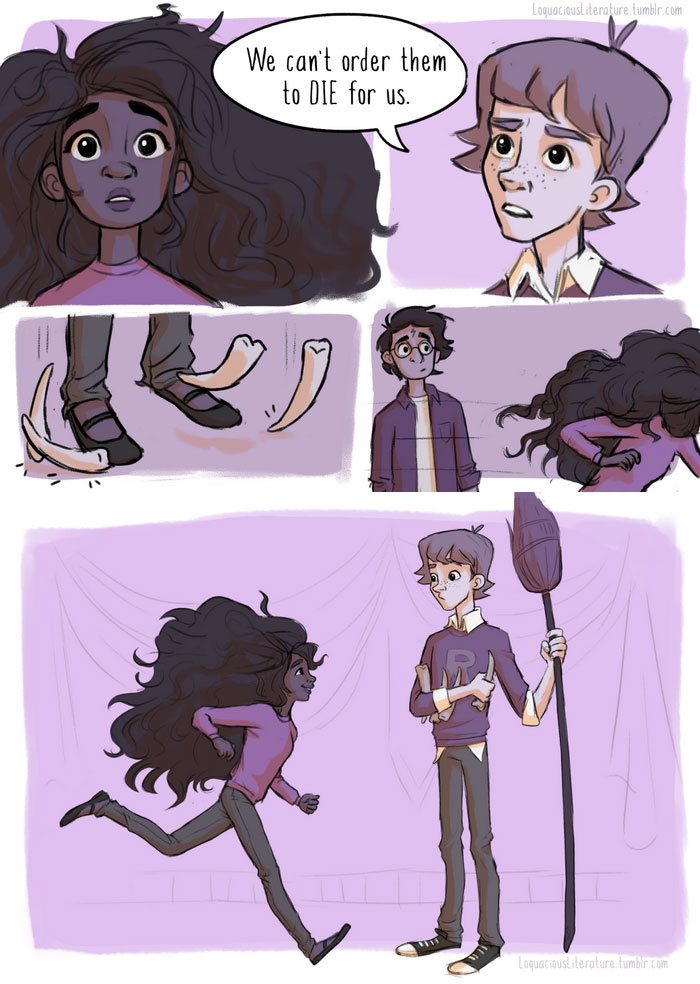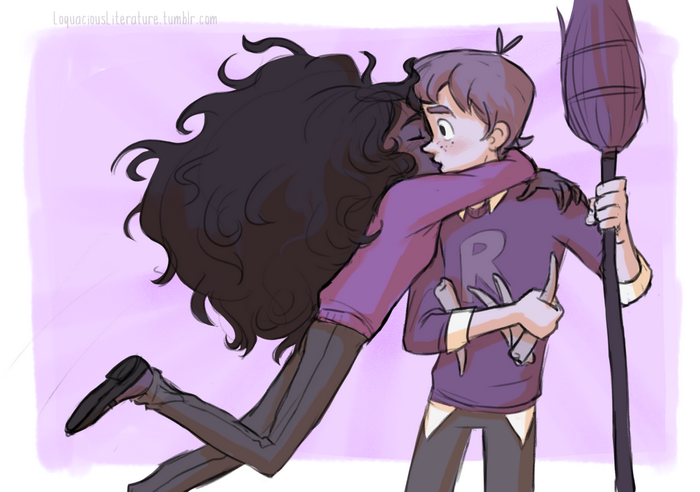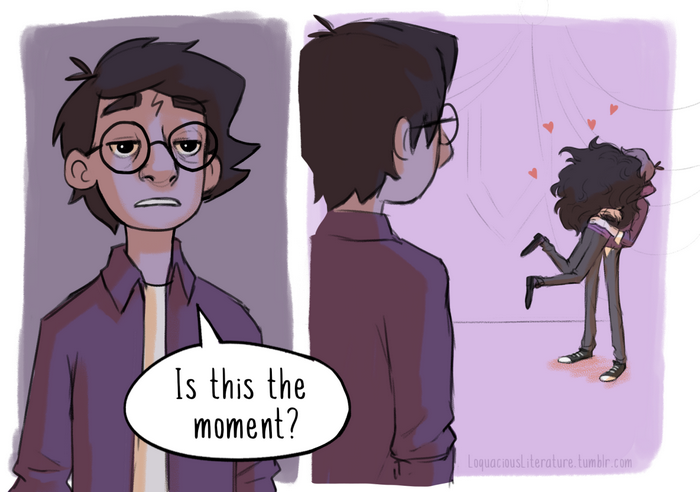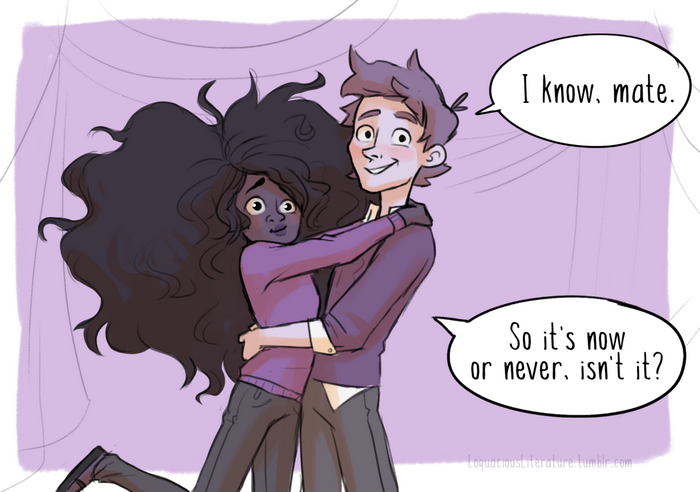 #2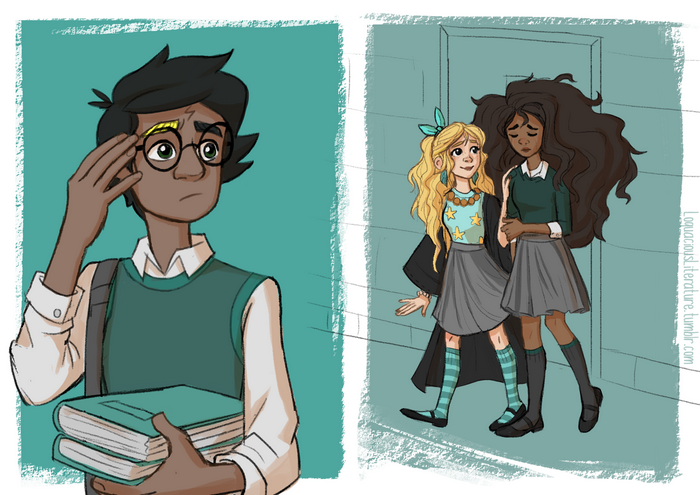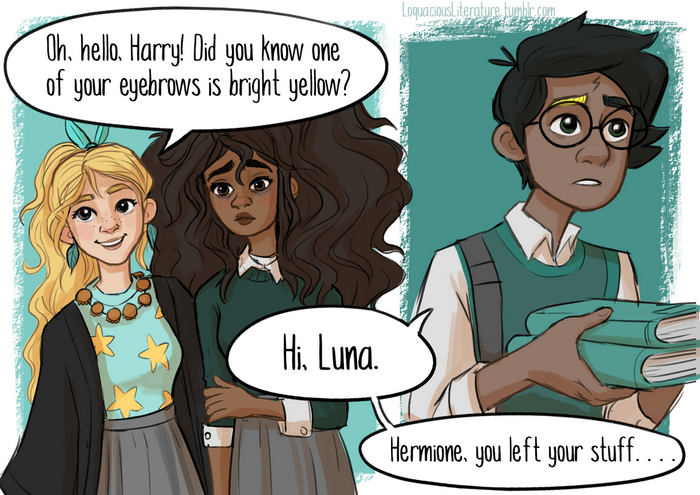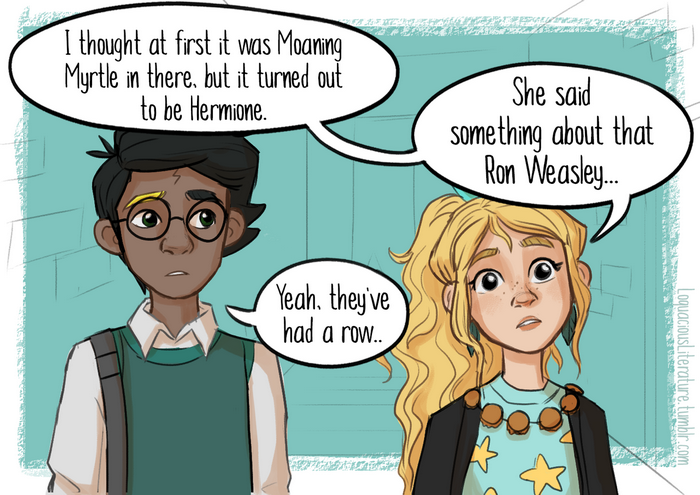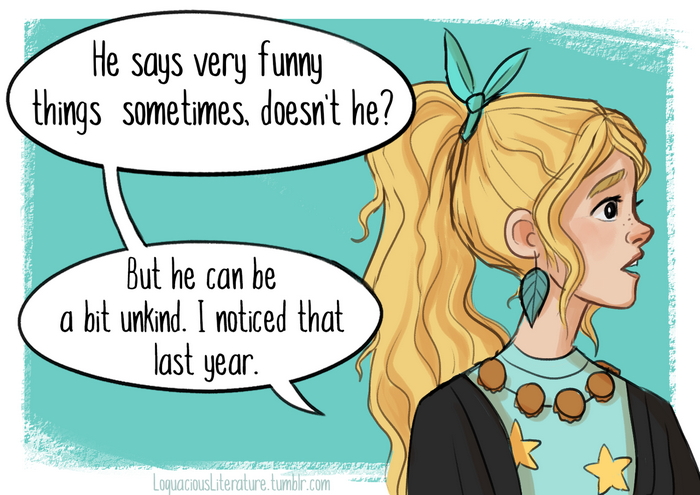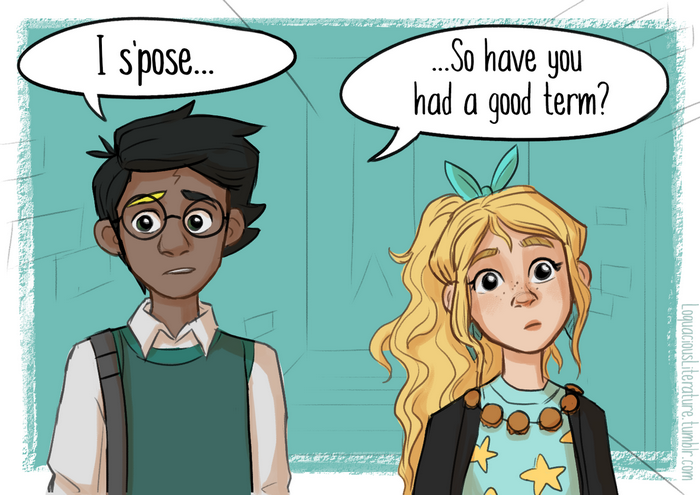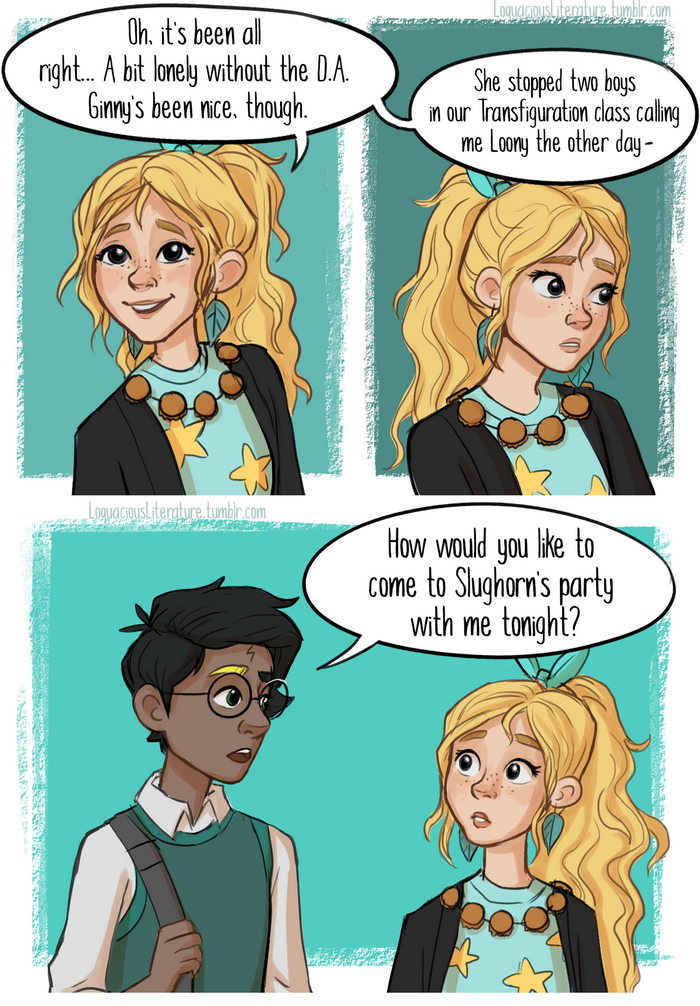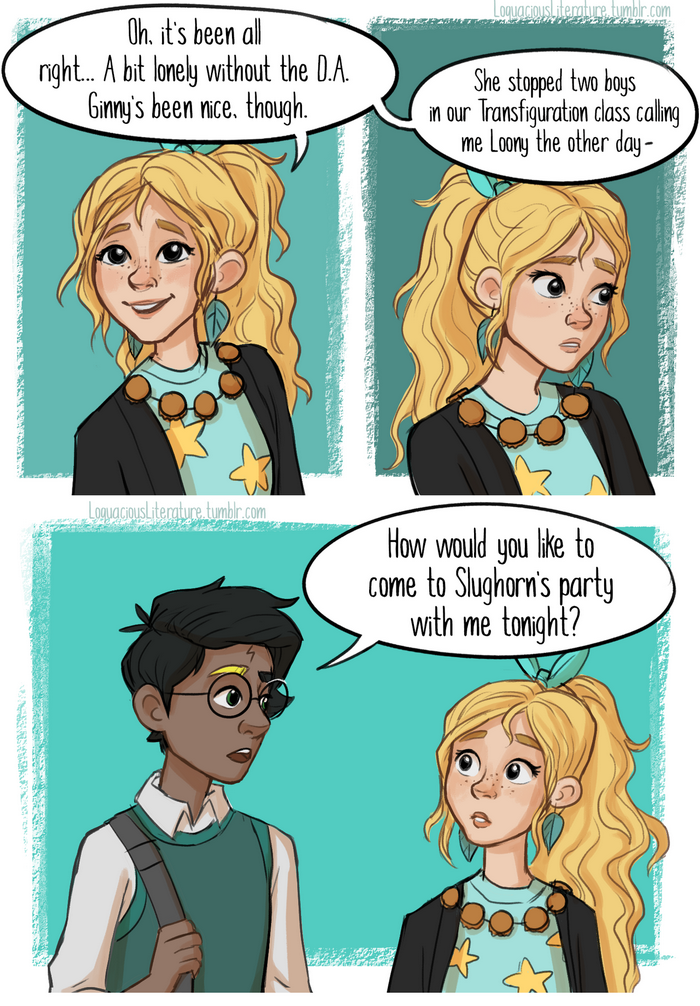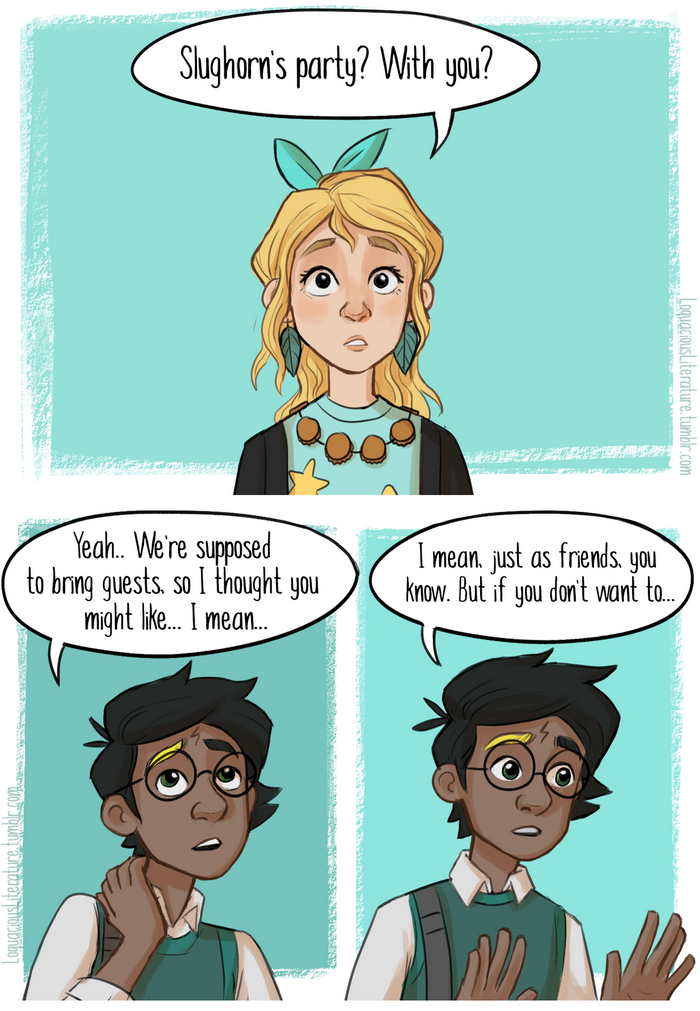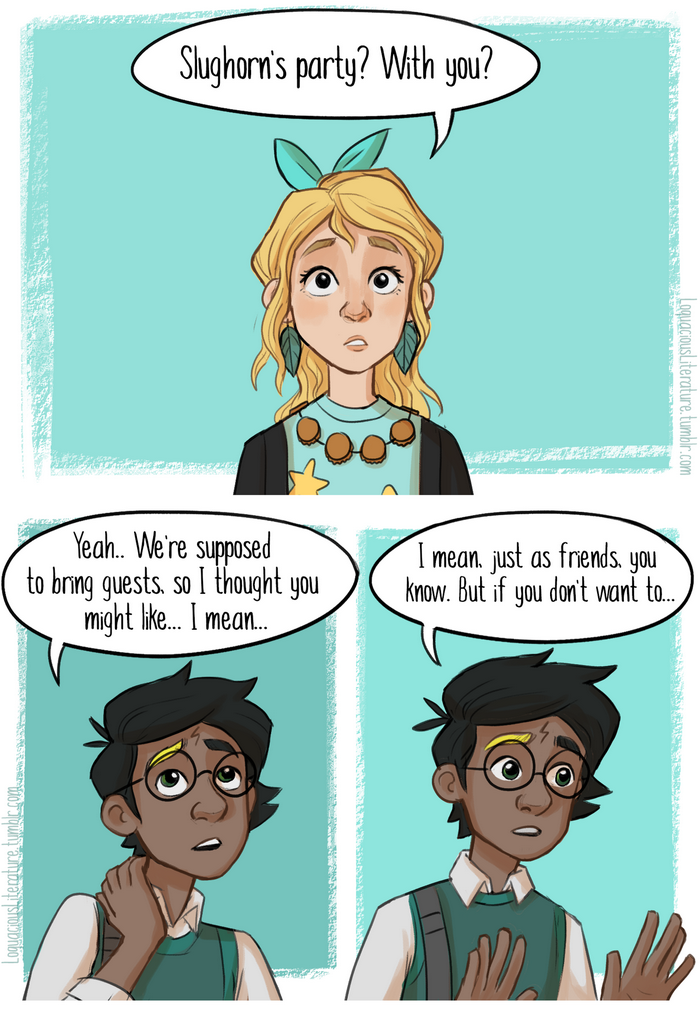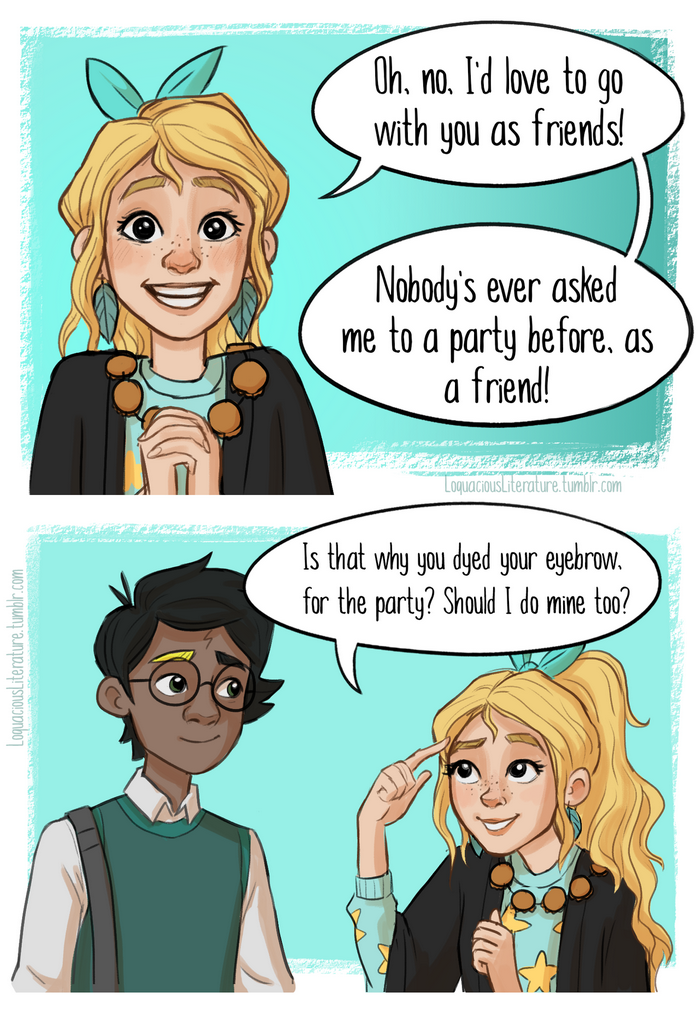 #3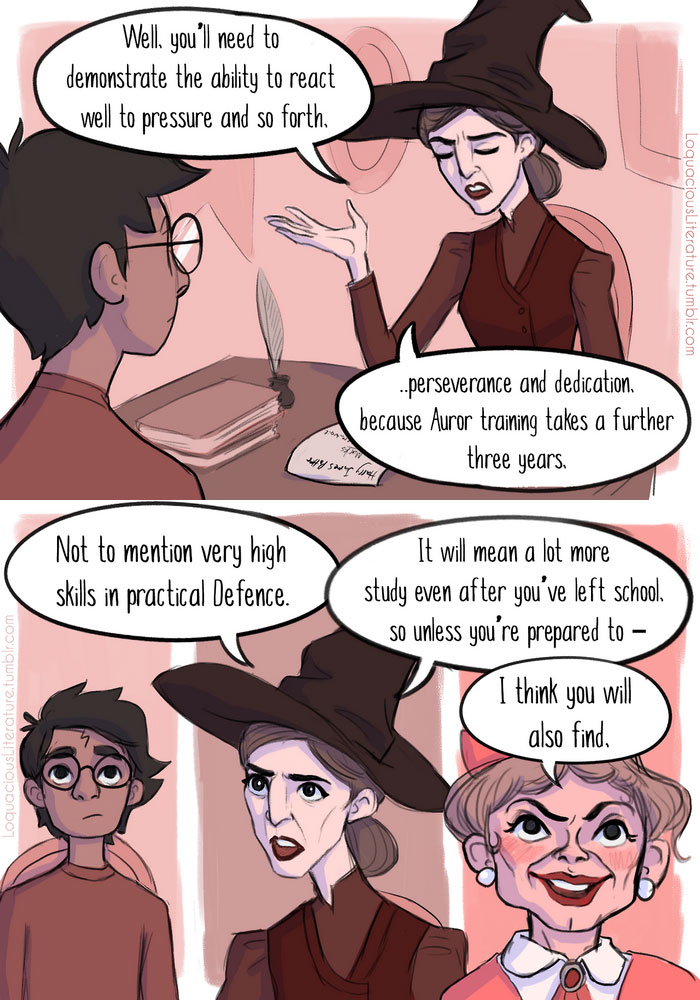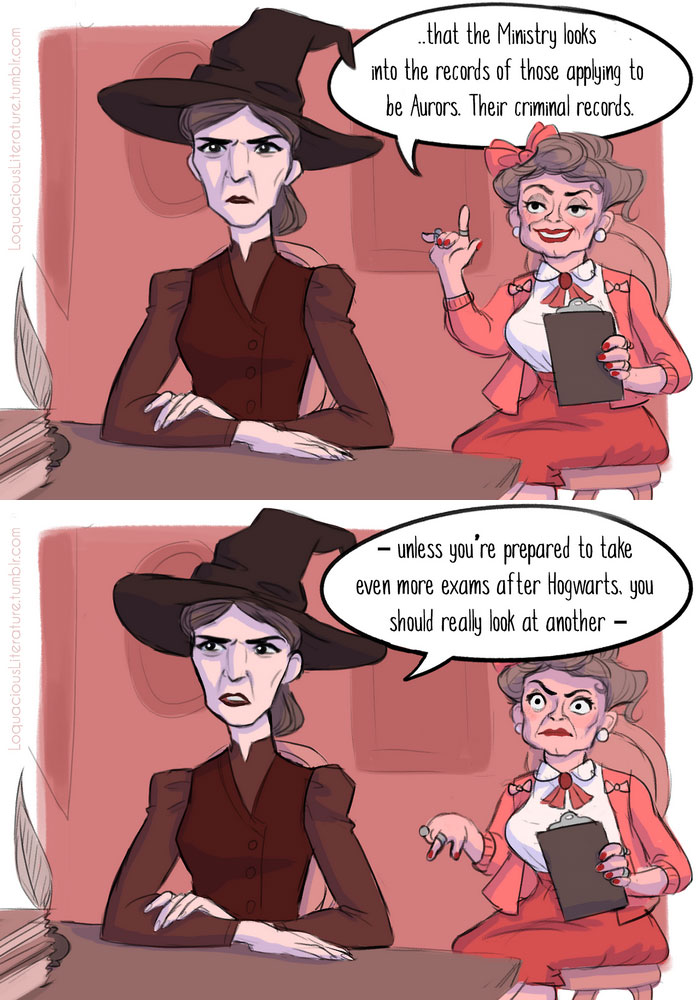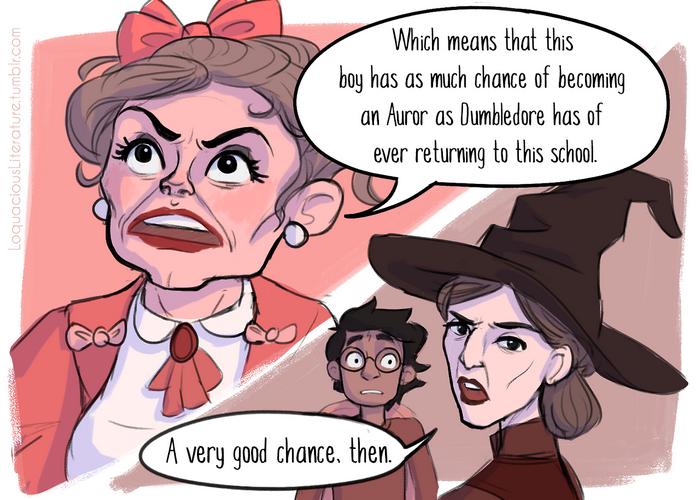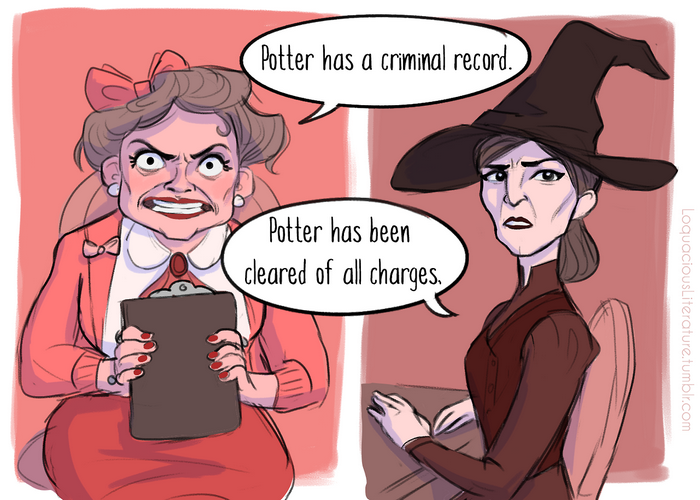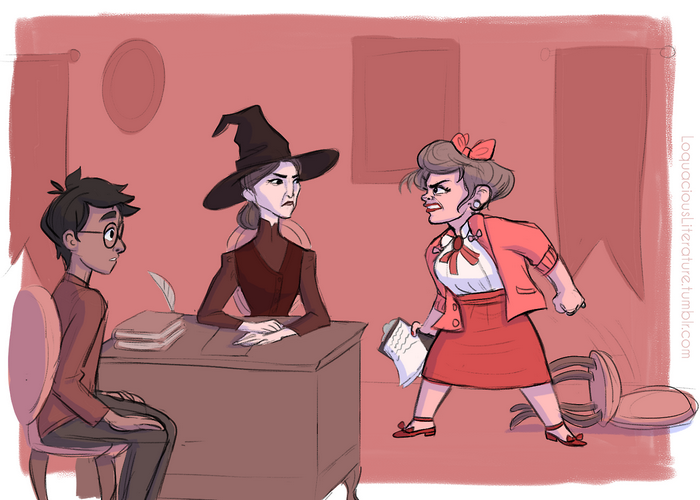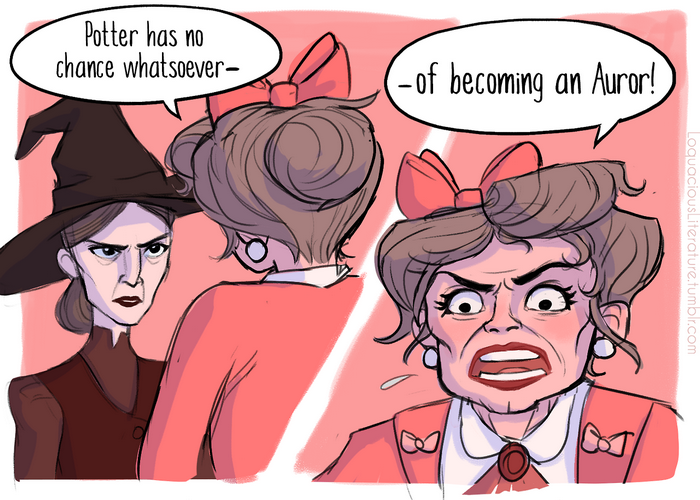 #4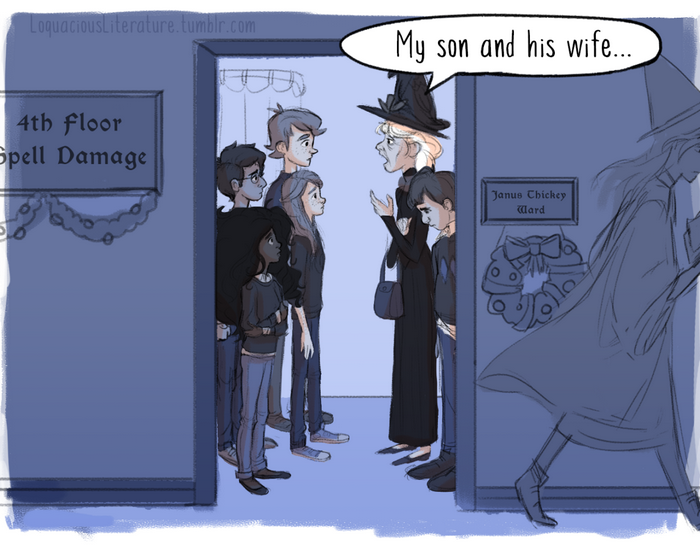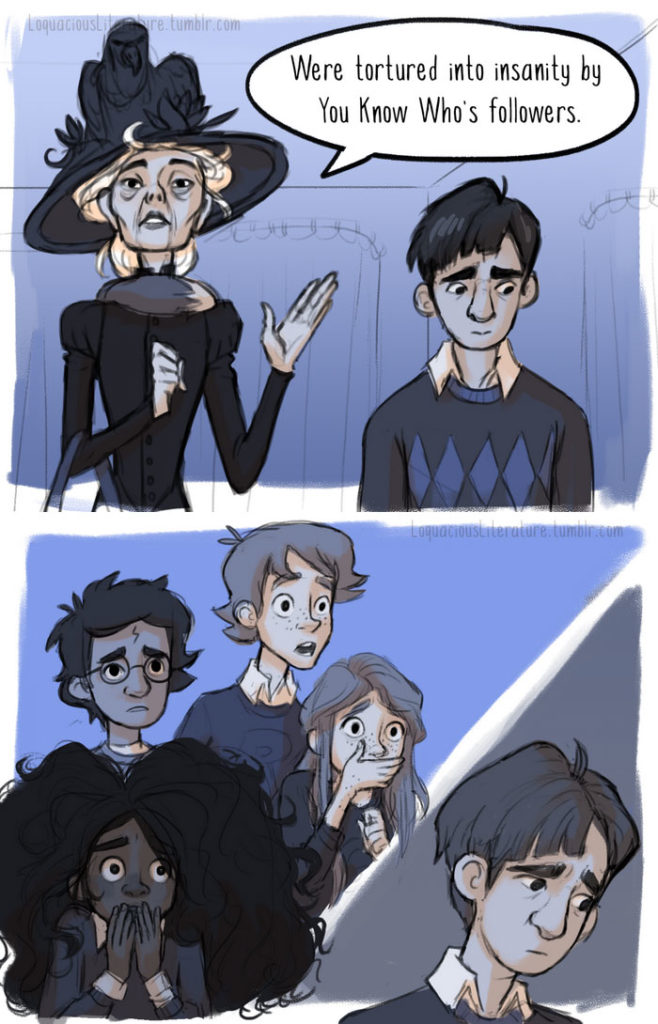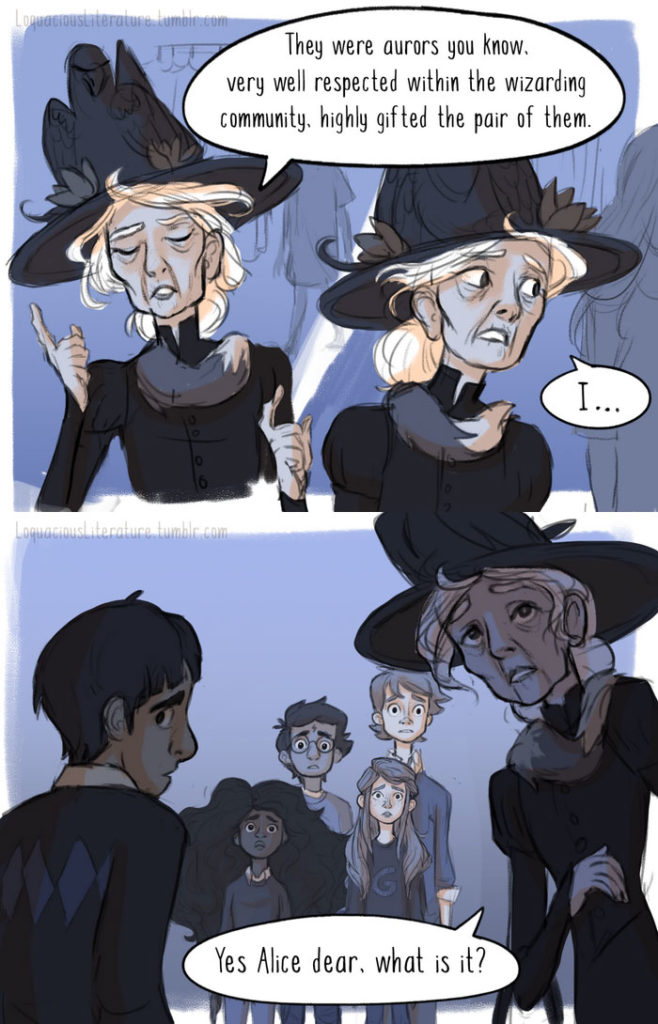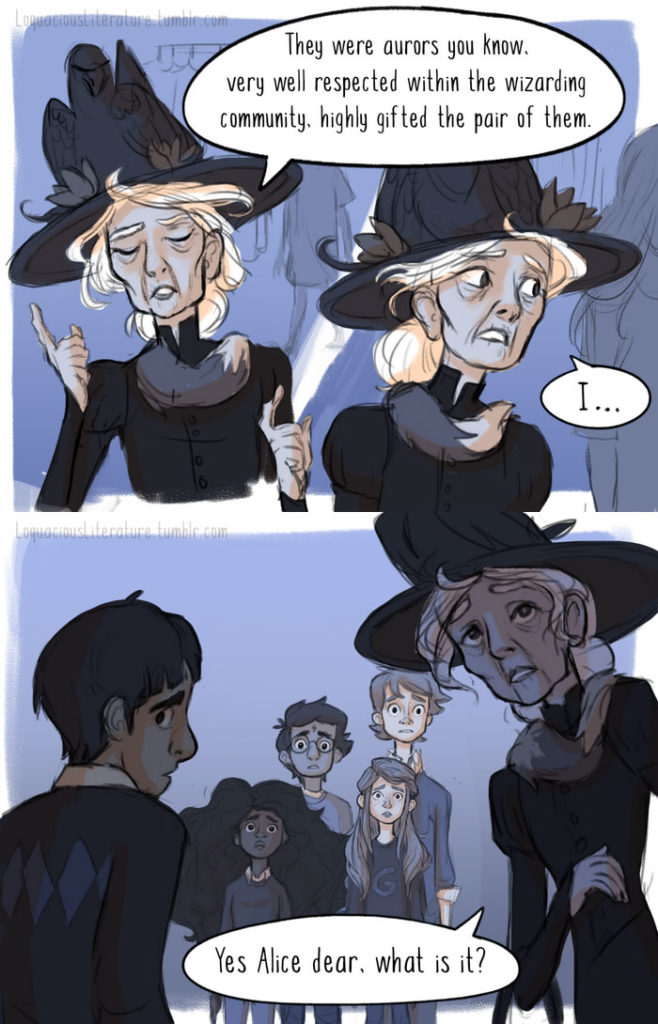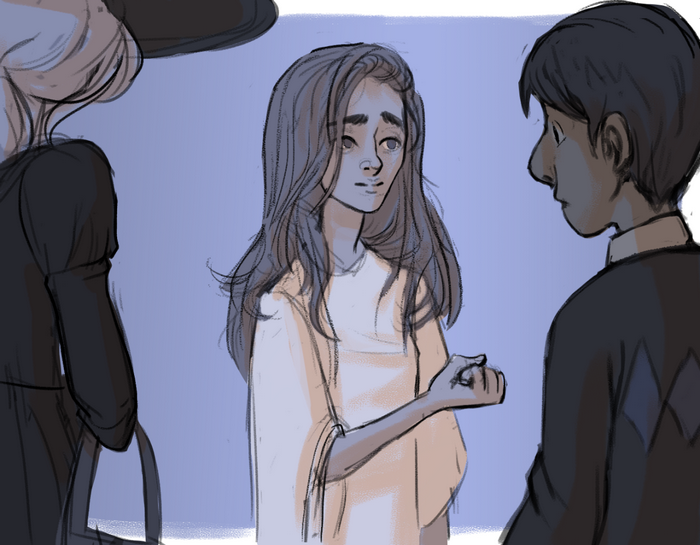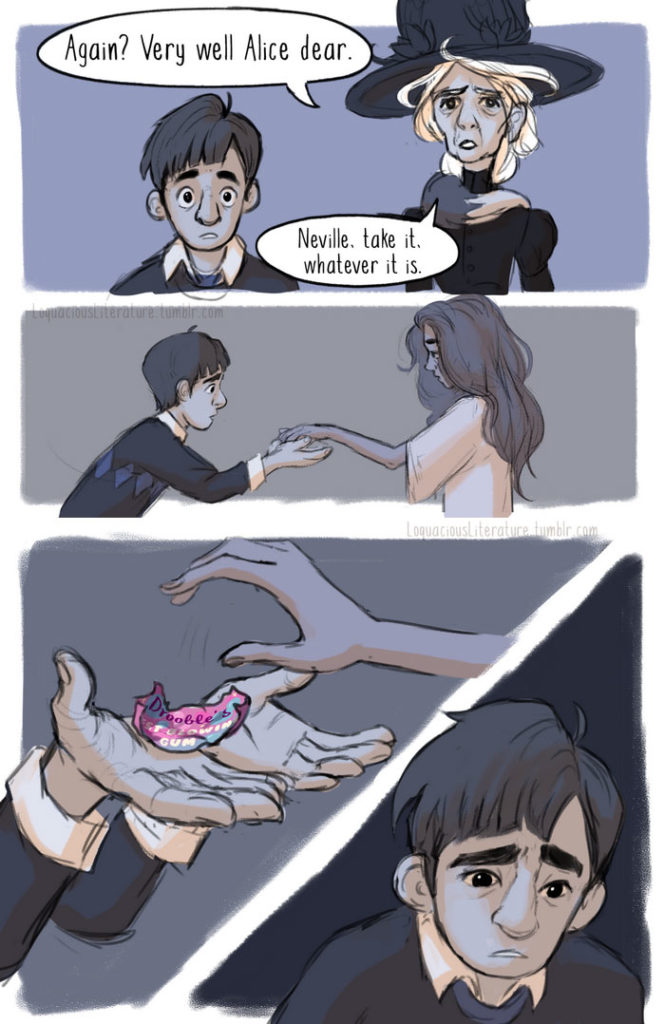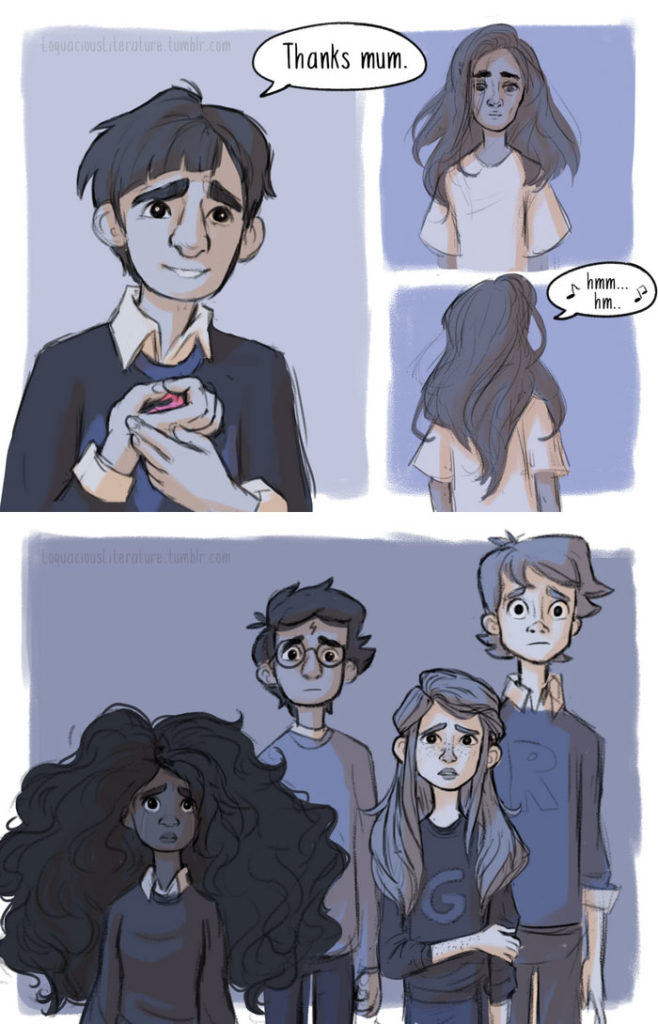 #5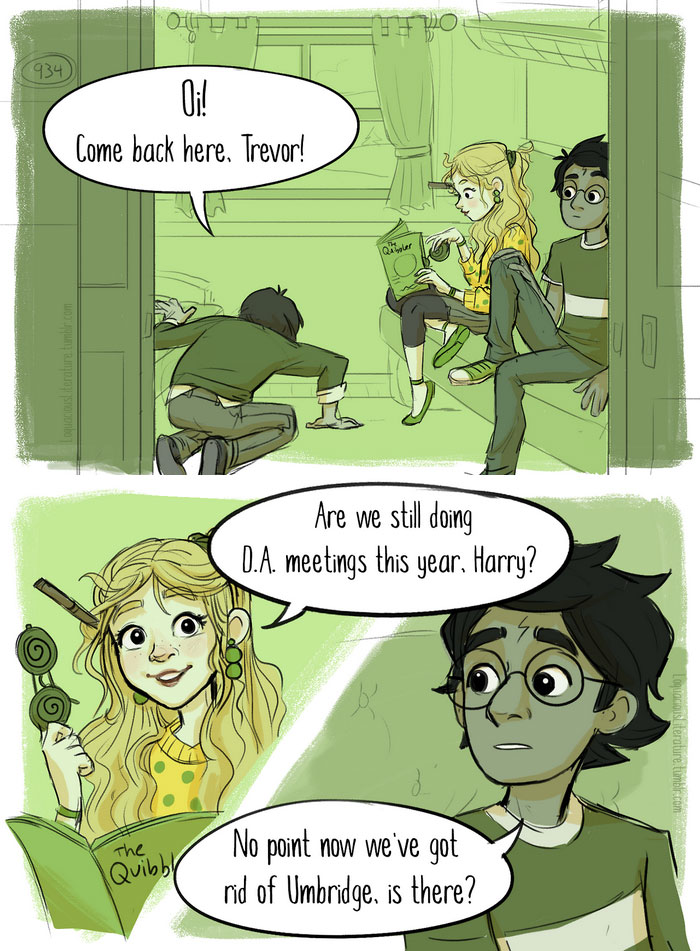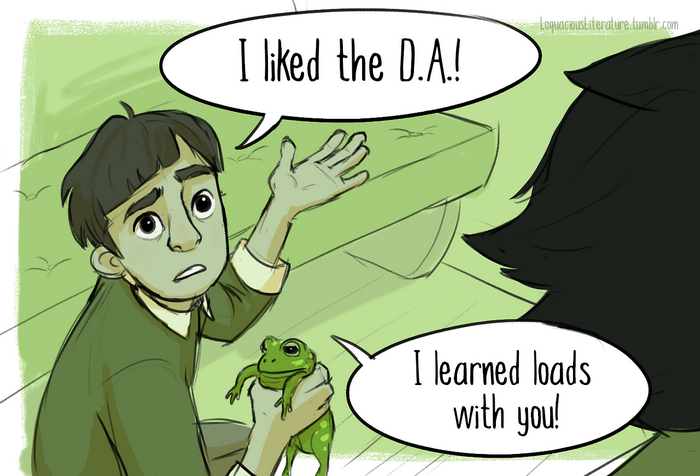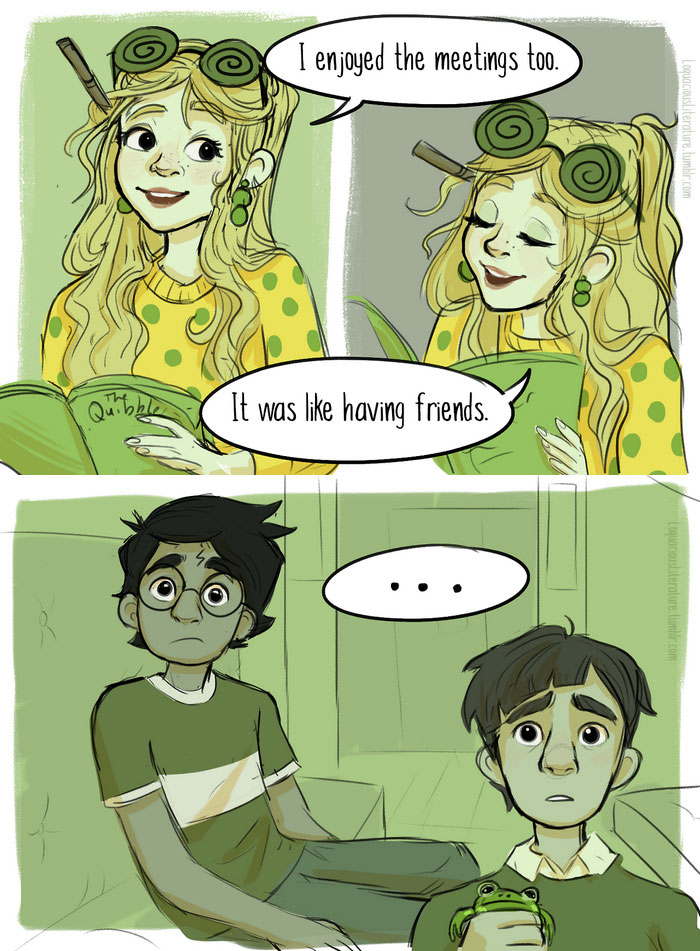 #6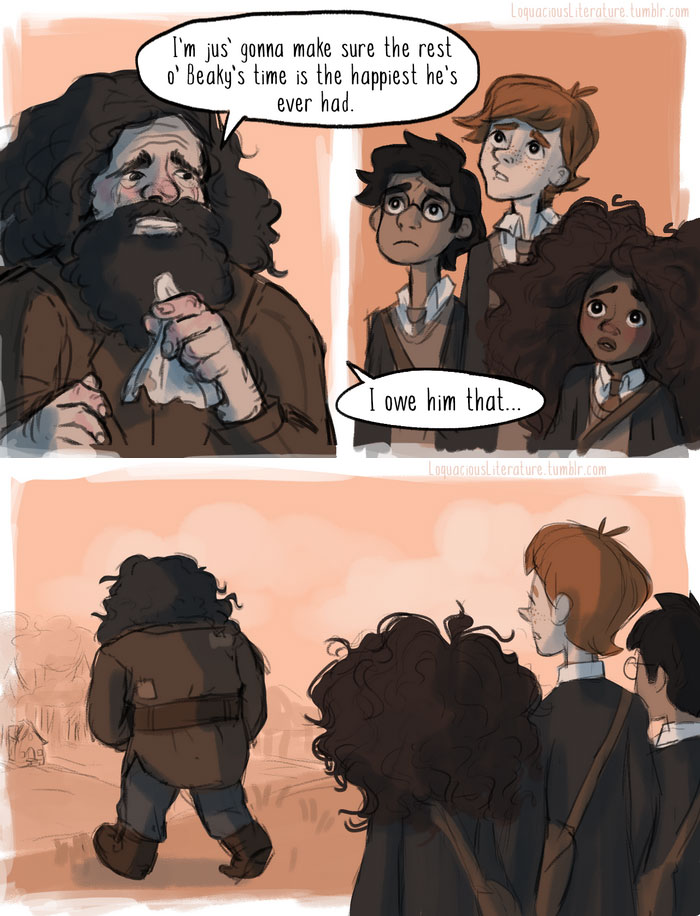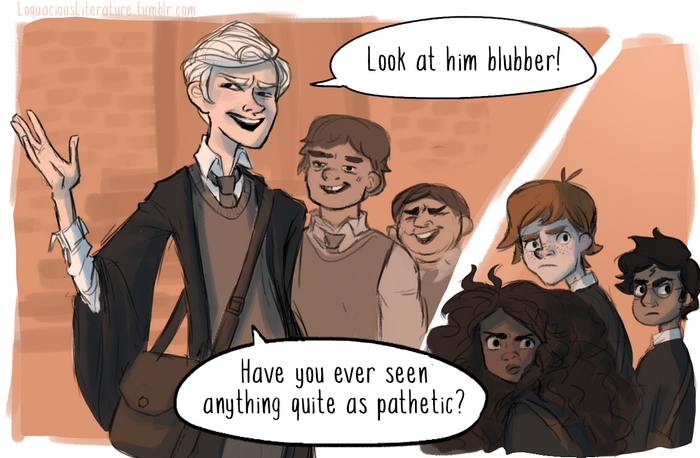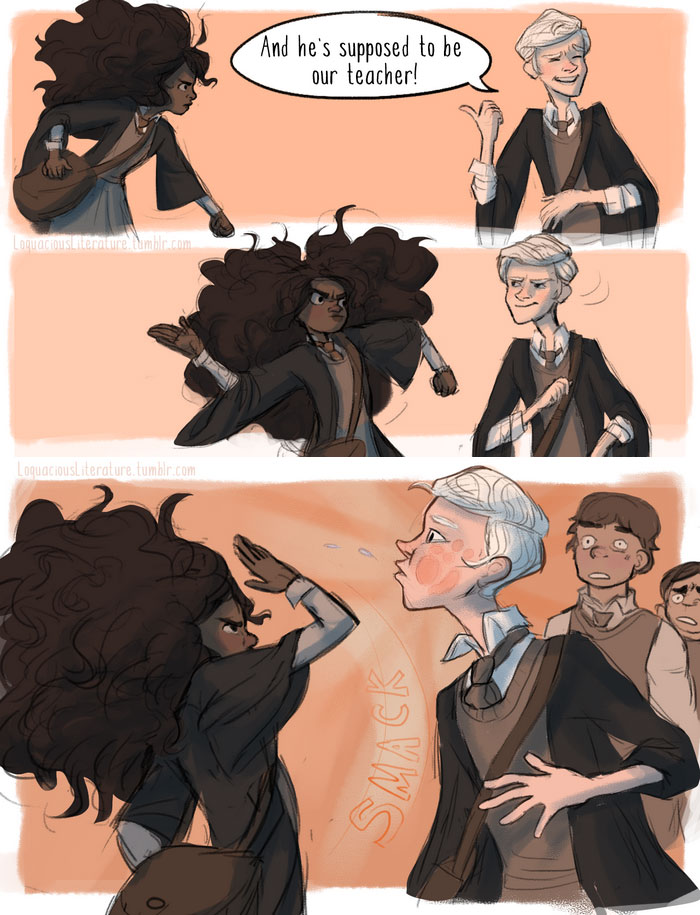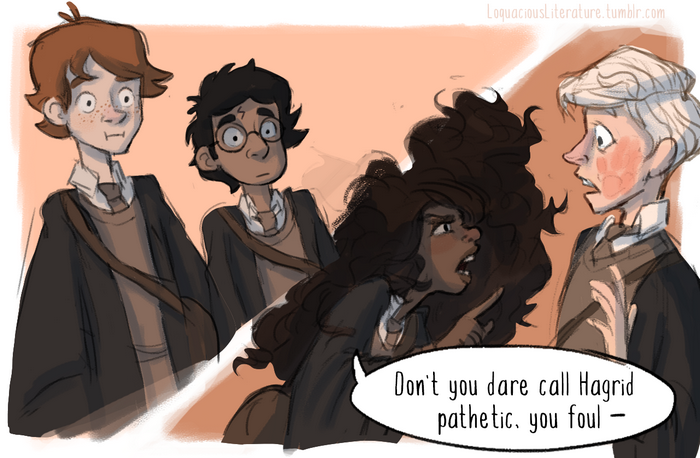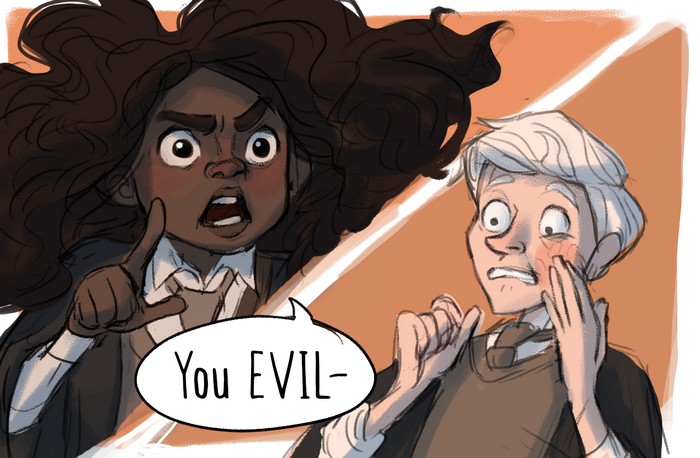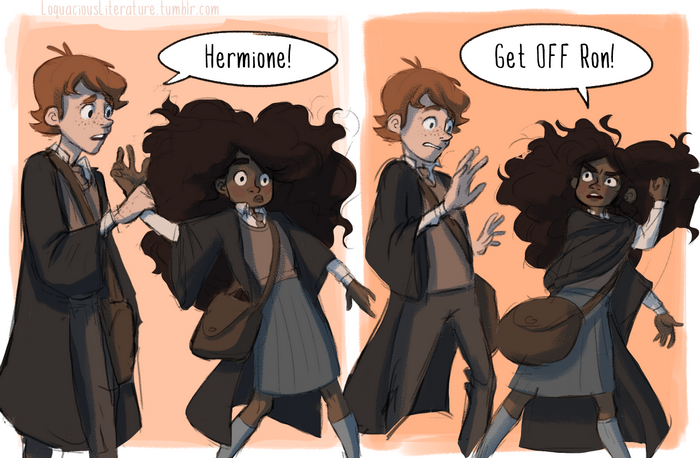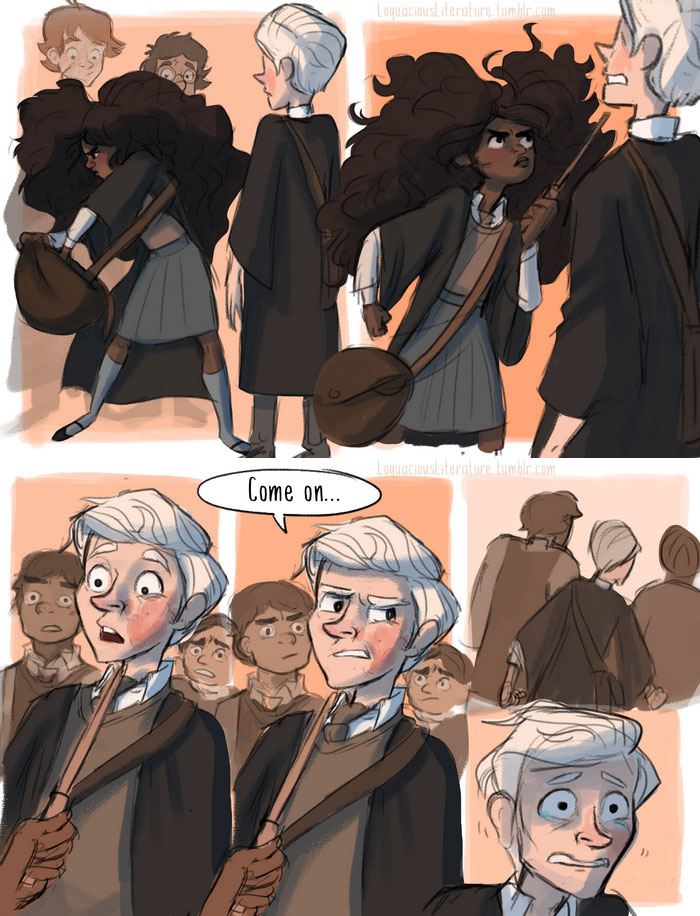 #7