"Every time I saw her at school, she'd remind me of how many days it was until the dance."
"If I could steal one final glance, one final step
One final dance with him
I'd play a song that would never end
'Cause I'd love, love, love to dance with my father again"
Remember this song from Grammy 2004 by Luther Vandross that made everyone cry when they heard it for the first time?
Whenever this song plays, people couldn't help but be emotional, especially those who can relate.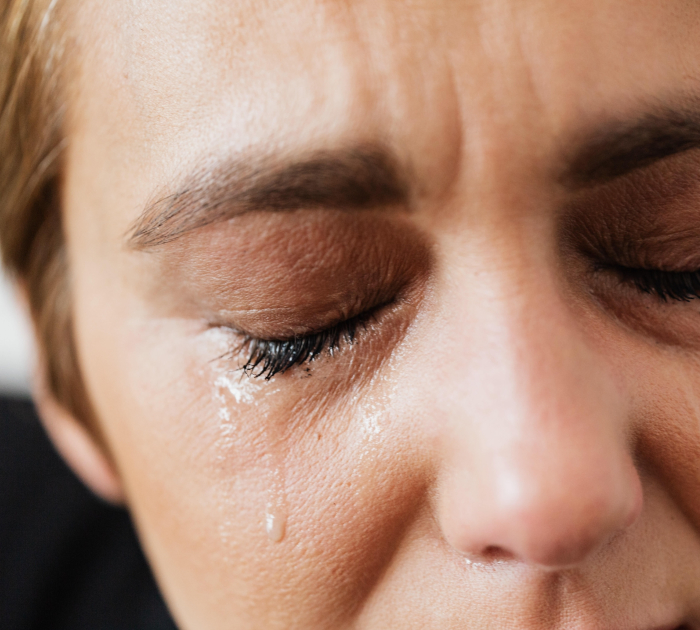 Well, sometimes not only do we miss our childhood but also our parents! They miss us swinging and playing in the garden while they accompany us, running behind us, holding our index fingers trying to teach us to walk. Corporal Nickel "Nick" Harvey felt just like that when he saw the posters of the Father-Daughter dance duo at the Elementary School in Van Buren, Arkansas. He remembered how his three daughters are now grown-ups and he might never get a chance to hold their little hands to dance again.
Little did he know, everything was about to change.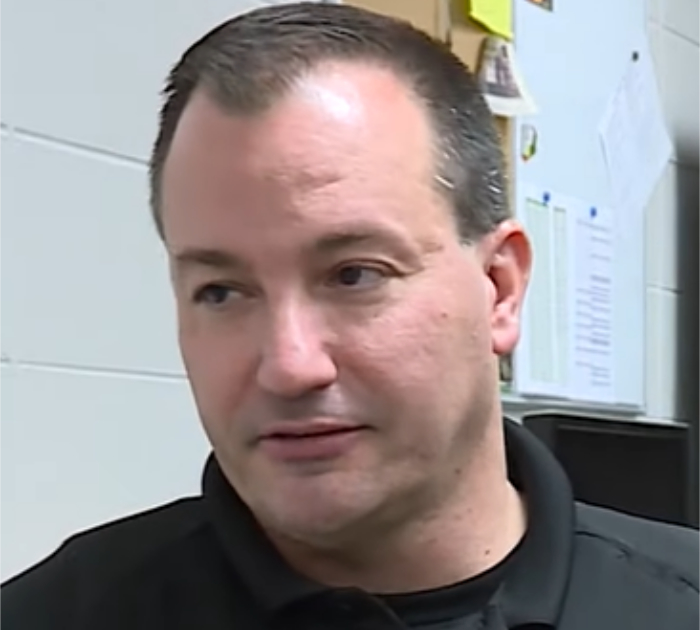 Corporal Nickel "Nick" Harvey and Van Buren's Police Chief Jamie Hammond found out that there were a couple of girls who did not have a father to complete the duo and hence Harvey and Hammond had a meeting with the school's guidance counselor who seemed to like their idea of their police officers bringing that fortune to the little girls of completing the duo. And right after, the story of 8-year-old girl Avey Cox came to their attention.
Avey was in second grade when she lost her father in early 2020.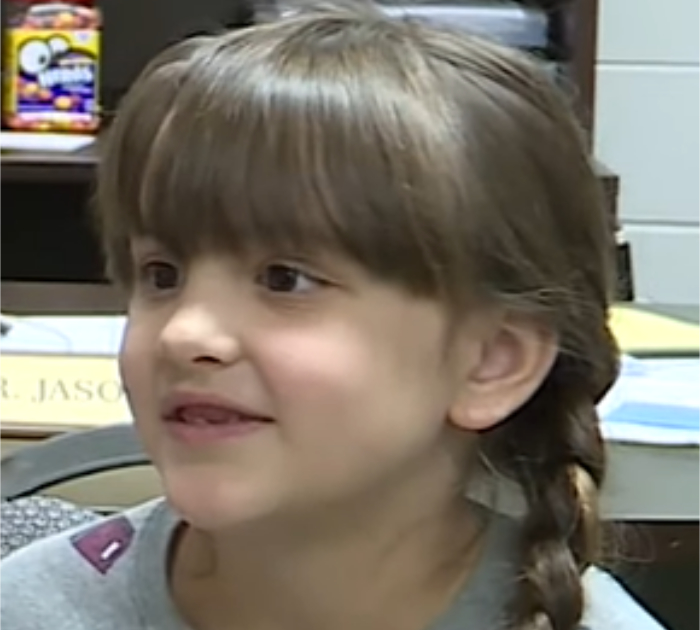 This story would break anyone's heart! not every child has this privilege of holding their father's hands when they learn to dance for their first performance. People miss their childhood the most and what if there is that one most important ingredient missing from that memory?
Officer Harvey wasted no second and asked for Avey and her mom's approval.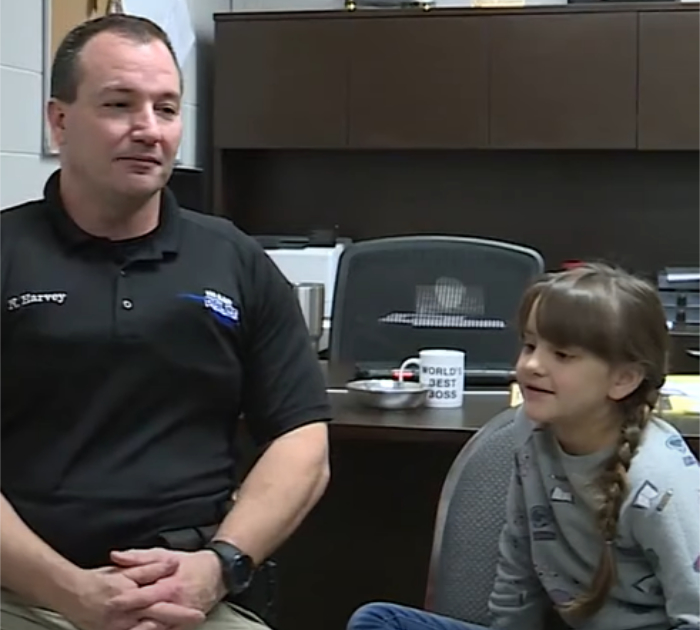 We always remember the best memories from our childhood, and these memories are made of these special events like the dance duo with the fathers.
Avey's Mom, Angelia Bernard, stated TODAY, "They were very close. Avey wanted to go to the dance but didn't have anyone to take her."
If Avey would have missed this chance, this might have turned out to be a bad childhood memory for her, but Harvey did not let this happen, he took her mother's approval and gave Avey the best time as a fatherly figure. Harvey did everything that a real father would do to make her daughter's special day even more special.
He said, "I bought a new tie and handkerchief to match Avey's dress and I ordered a corsage, Every time I saw her at school, she'd remind me of how many days it was until the dance."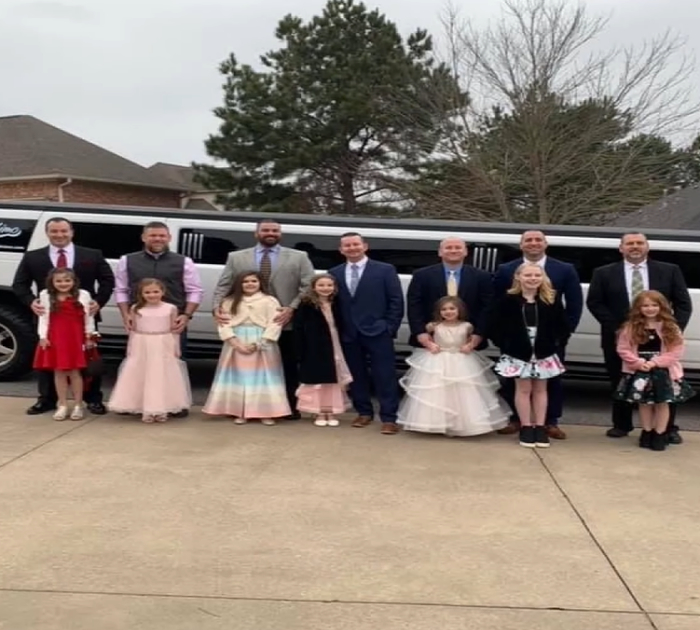 Harvey and the other five officers who became the dads that day even hired a Hummer Limousine for the dance stopped to have a pizza before the dance and Ince cream after. Just sounds like a perfect Father-Daughter date, doesn't it?
You don't need to be blood-related, anyone can be a dad in their simple ways.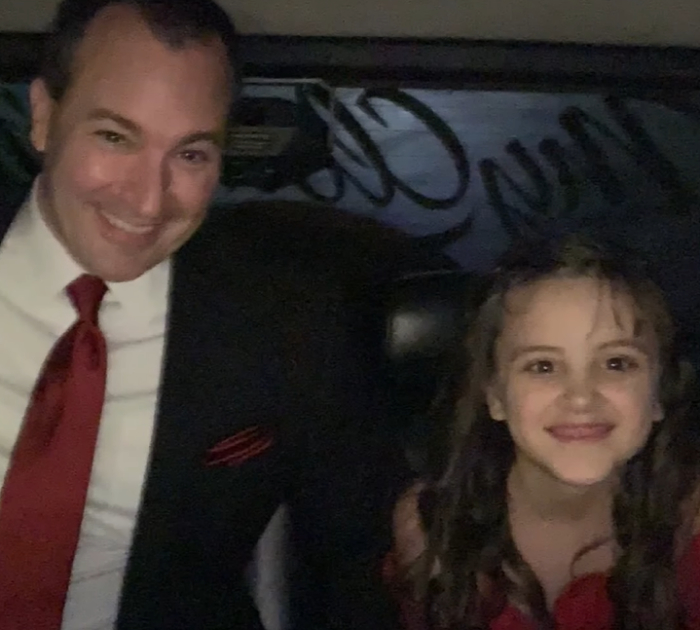 Very small gestures make moments and for Avey and Harvey, that moment was when Harvey referred to Avey as her daughter when asked by a little friend of Avey. He Said, "Well, tonight I'm her dad."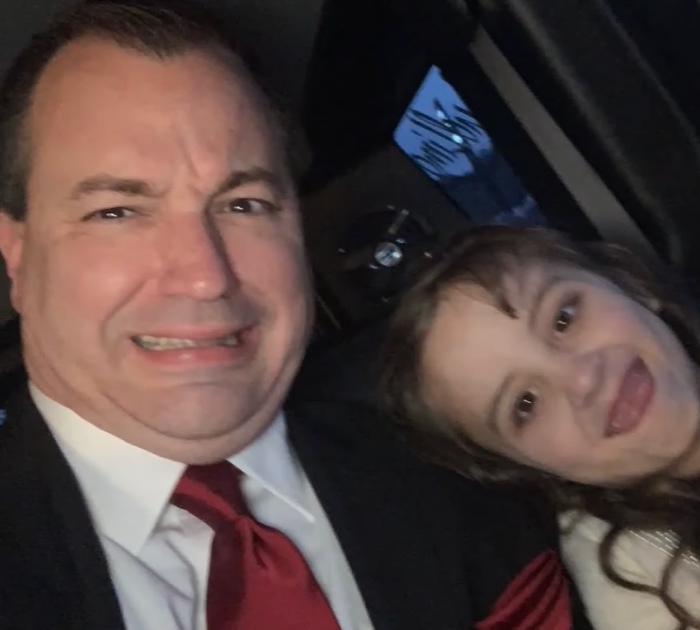 Doesn't this phrase mean everything to a girl who wanted to enjoy that one special dance?
Her mother also stated that Avey saw her life more optimistically after the dance. Neither Avey nor Harvey will ever forget this dance and the happiness they shared.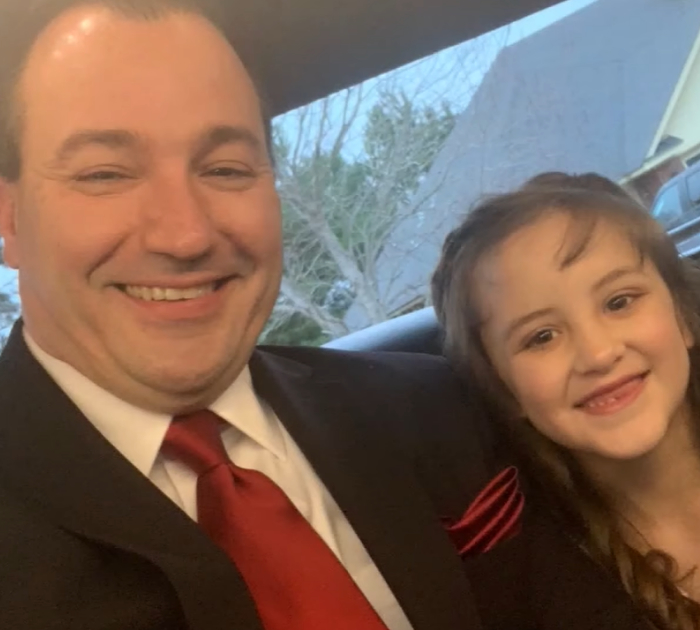 Sometimes we just don't realize how special these moments with our loved ones are until we miss them. So this is for all the fathers and daughters who love each other and are trying to make the best of such moments.
Please SHARE this with your friends and family.