Today the world is slowly becoming more size-inclusive. Many brands are trying to be more inclusive of all body-size clothing, as they want to cater to a long set of customers. Although there is a long way to go because most of the stores and brands are still leaning towards a certain body size clothing that is thin, this looks like a good start. Nowadays people are trying to be more excepting of their own body type and owning up to it.
Today we are introducing to you two friends  Denise Mercedes and Maria Castellanos who create content on Tiktok around body positivity. These two beautiful girls have different body types and different styles yet they wear the same outfits. The motive behind it is to show no style is only for a certain body type, anyone can wear anything they want. Denise and Maria choose identical outfits and show them how they look in different body sizes.
They have become so popular among people and even have started a challenge named "Style Not Size". This trend quickly went viral and got them so much attention online.
Maria and Denise got the idea for this series in 2019 when they posted a picture of them in matching bikinis. They got a lot of positive responses and one year later they wanted to continue it through Tiktok. Now they do a variety of styles in their transition videos with strappy gowns, dresses to bikinis. They wish to show people and give them the confidence to wear anything their heart desires without thinking of being judged.
One of the reasons people love them is because they often look for brands that provide a good range of sizes and share them with the audience with the reviews. 
Scroll down and see 15 photos of these beautiful girls rocking different styles.
#1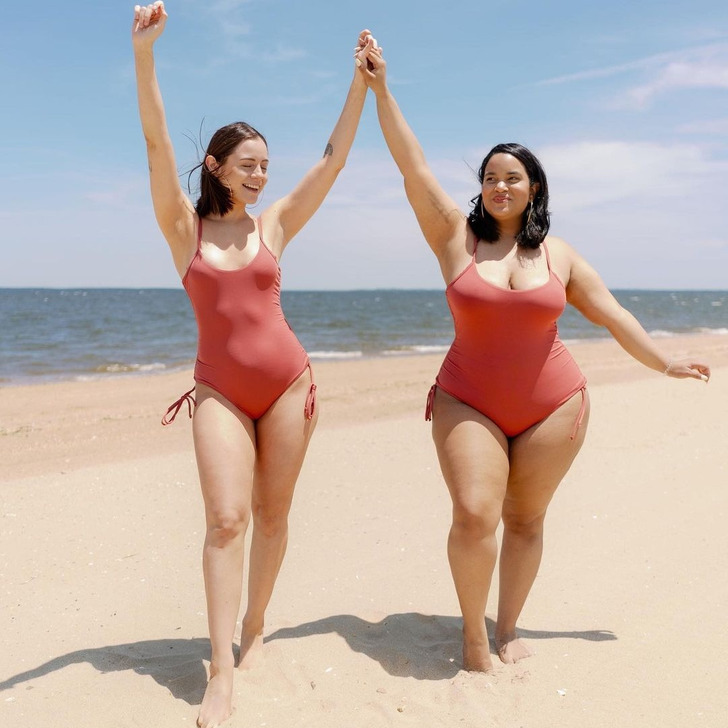 #2
#3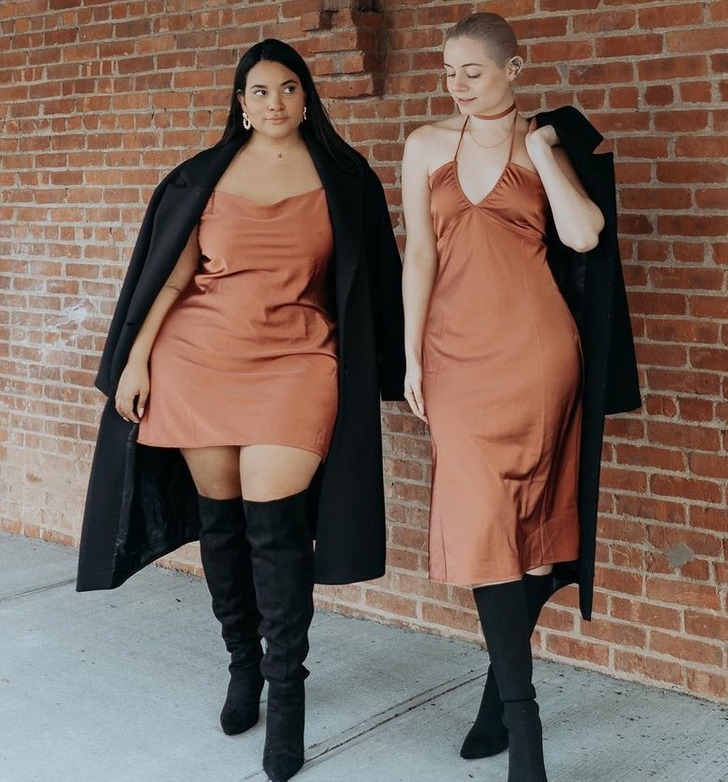 #4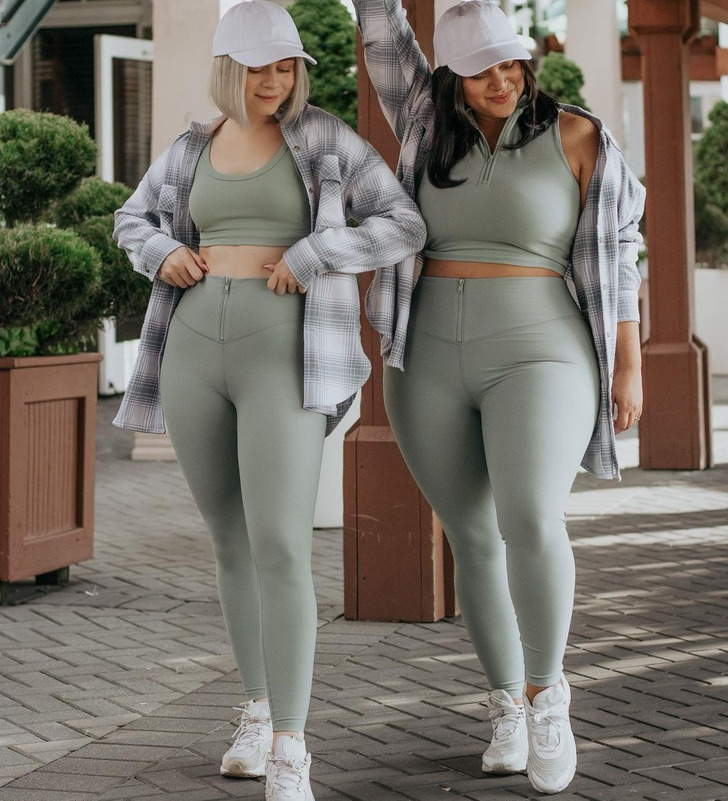 #5
#6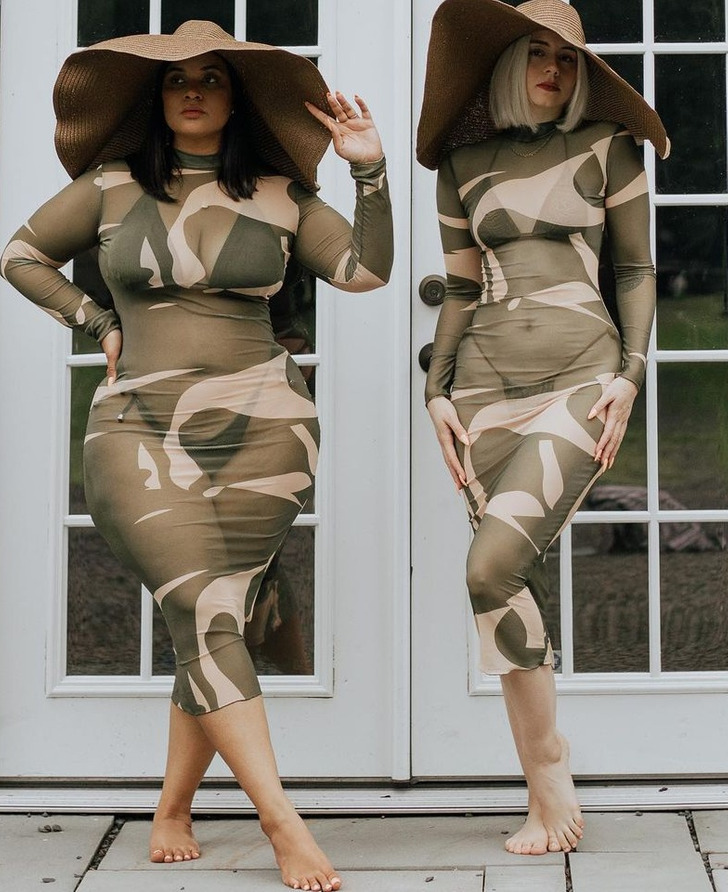 #7
#8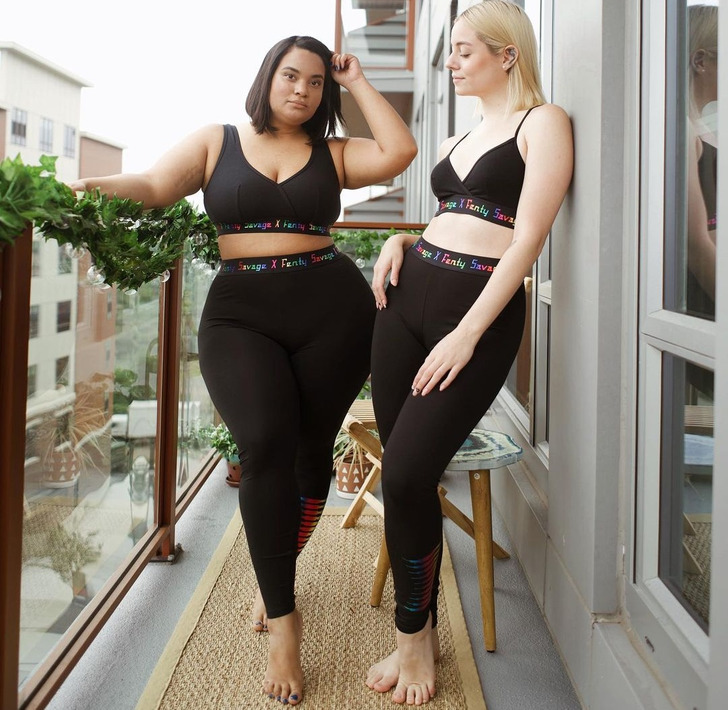 #9
#10
#11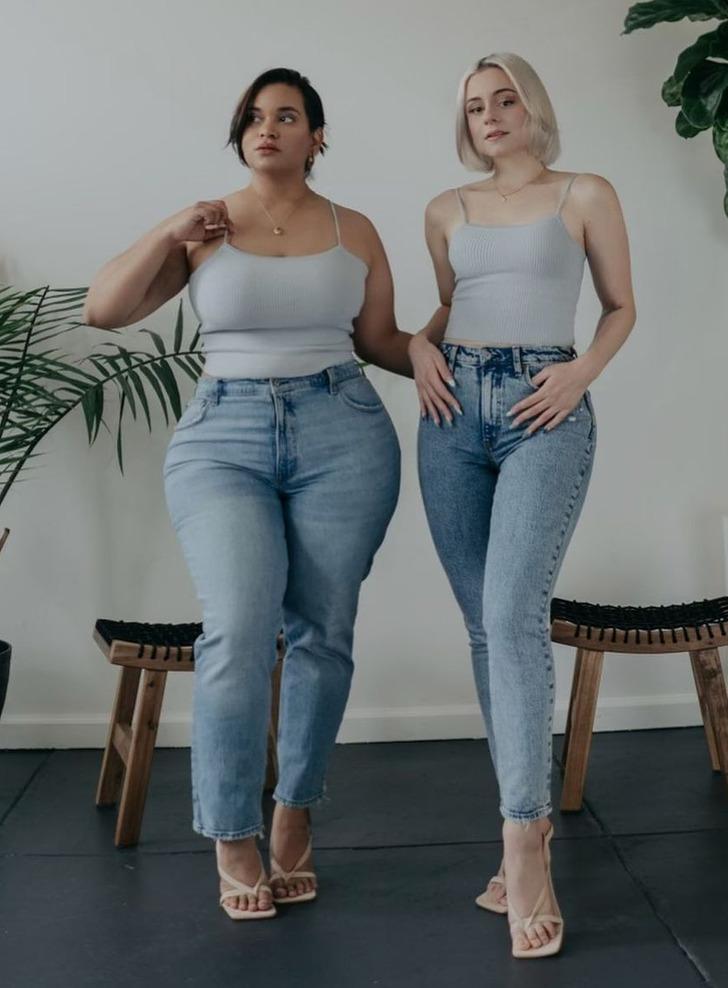 #12
#13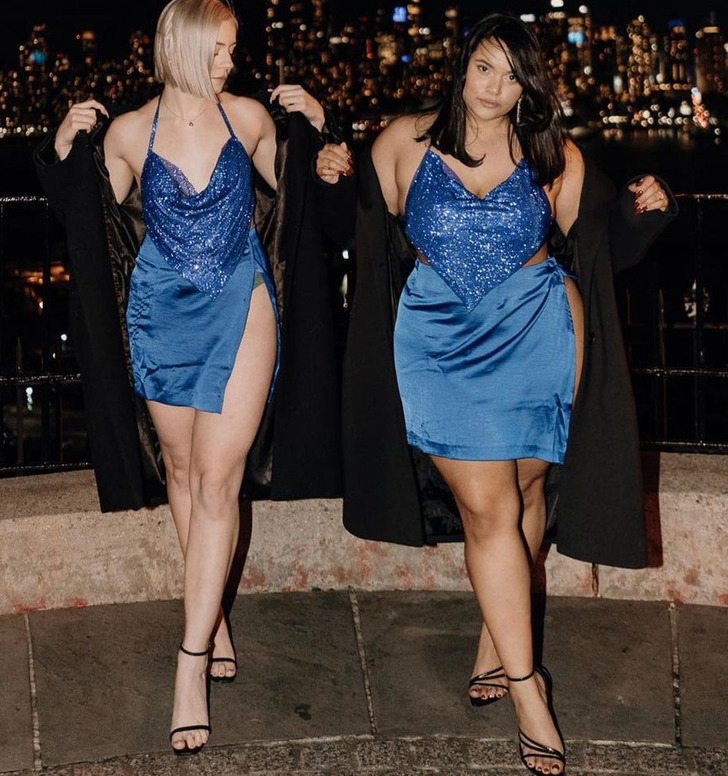 #14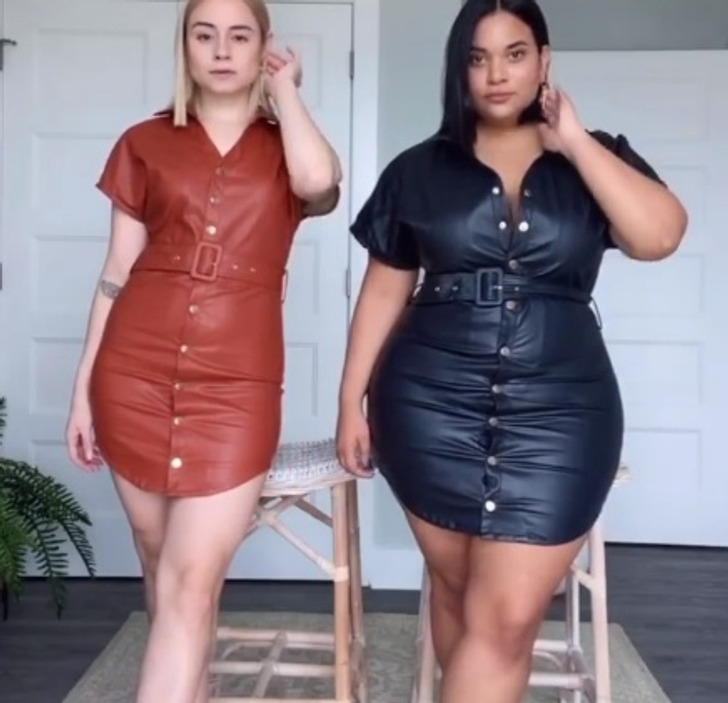 #15