We bet you can tell he is a brilliant dad!
Who said a wrestler cannot be soft? Dwayne Johnson might have started his career as a wrestler but he absolutely enjoys his life as a dad.
Dwayne Johnson married his manager in 1997.
Dany Garcia and Dwayne had Simone four years later in 2001. Six years after Simone was born, they both announced their split.
Shortly after the divorce, Dwayne started dating Lauren Hashian.
The two have been together ever since. In an interview, Dwayne mentioned, "I was so fortunate to have fallen in love once. To fall in love again? That's a hard thing to do twice in the position I'm in."
In 2015, Dwayne and Lauren welcomed their daughter Jasmine La.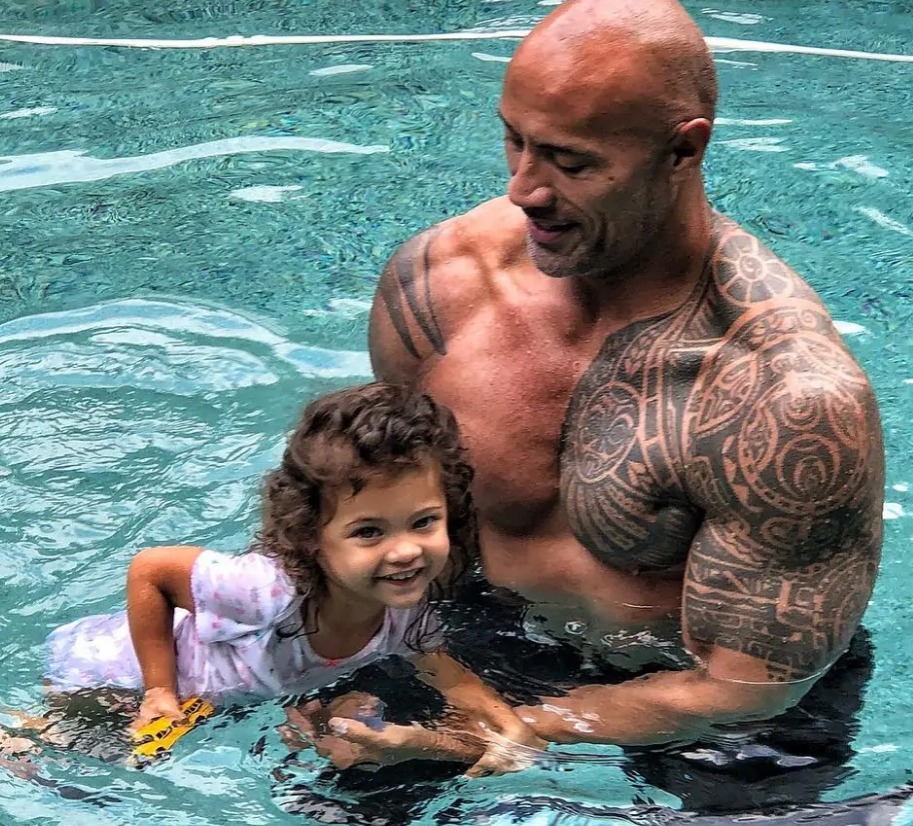 Ever since then, Dwayne often posts snippets from his life on Instagram which includes the cutest video you'll ever see.
He talks about his parenting adventures. In an Instagram post he even wrote, "Great to recharge the batteries this weekend, back home with all my girls and teaching this lil' tornado how to swim."
The funniest video will make you laugh!
Adding a humorous hashtag "#MrBrownBoobs." he said, "Took my shirt off and she said, 'Daddy I like your brown boobies…' Thank you baby, but daddy has pecs, not boobies." 
Lauren gave birth to their second daughter this past April and they both were overjoyed.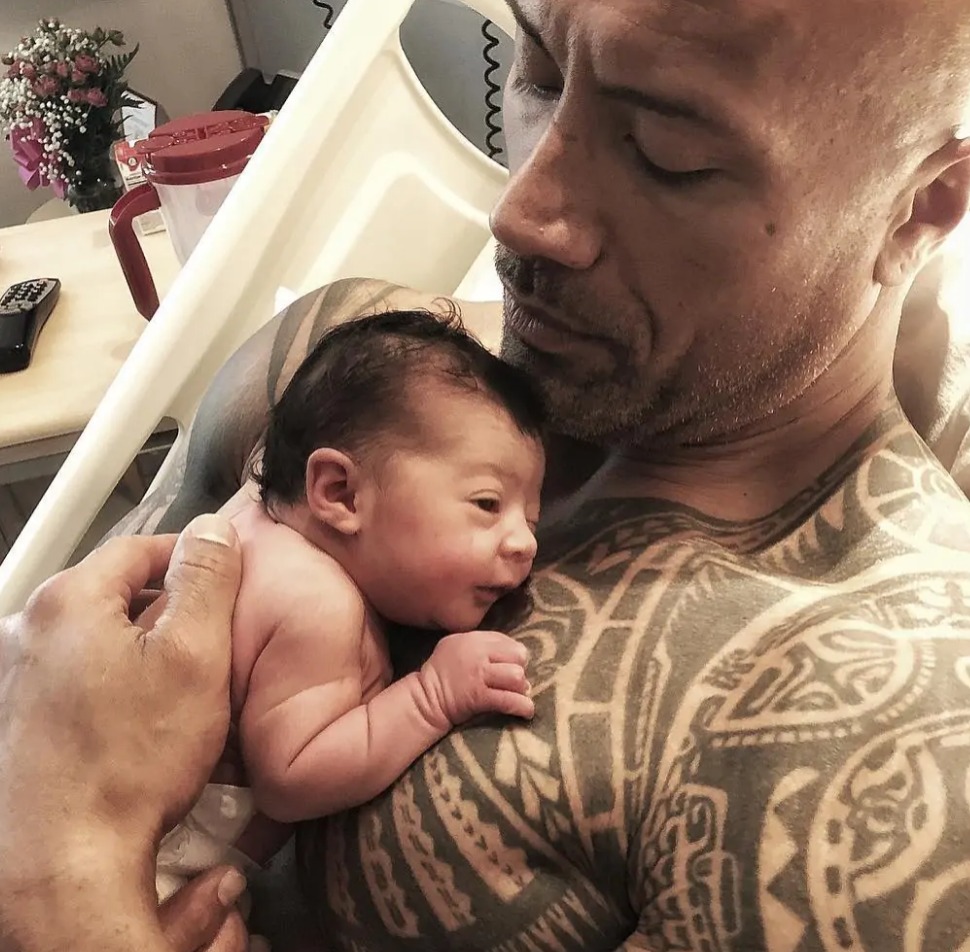 He took to Instagram to tell his fans how a birth is a miracle and gives people a whole new respect for the strength and beauty of a woman.
Fans were in love with Tiana and ever since Lauren posted the video, they have been in AWW of Dwayne.
In the video you'll see Dwayne holding Tiana.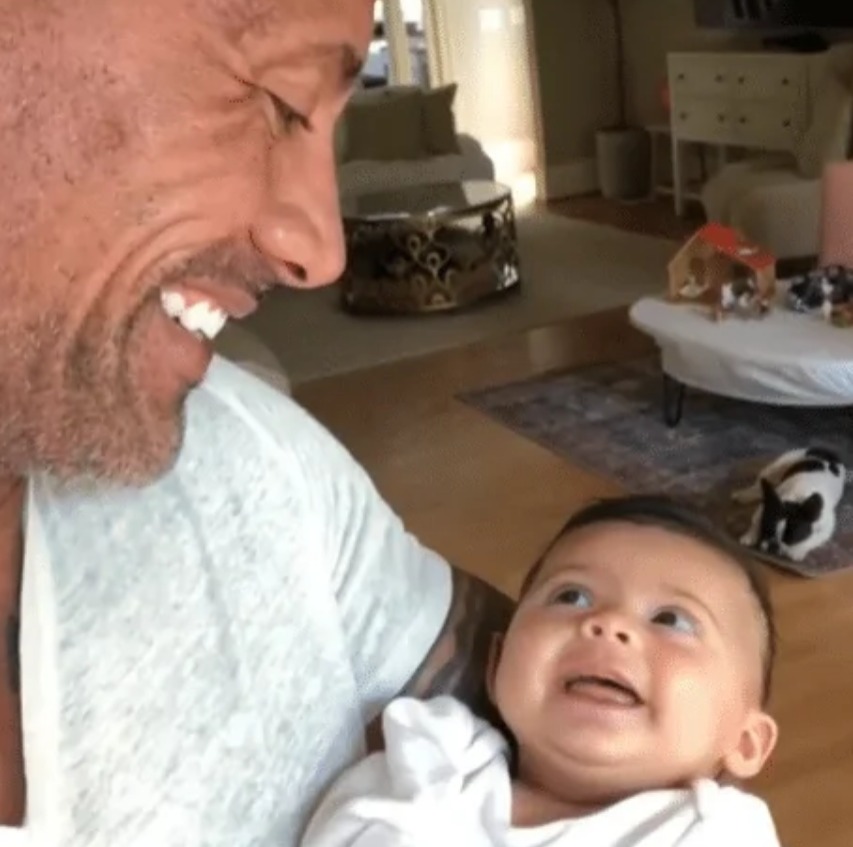 Tiana looks up and adores her father. Dwayne asks the baby, "You have the sexiest daddy in the world," and she starts to giggle and smile in response. "I know, I know, right?" he tells her. "And the coolest Daddy in the world."
How precious?! 
SHARE this with your friends and family.