Security footage at Brad's Bar-B-Que in Oxford, Alabama caught 3 stranger men watching a lonely widow seated and gave her an incredible surprise. 
One fine evening at Brad's Bar-B-Que in Oxford, two parties entered the restaurant at the same time.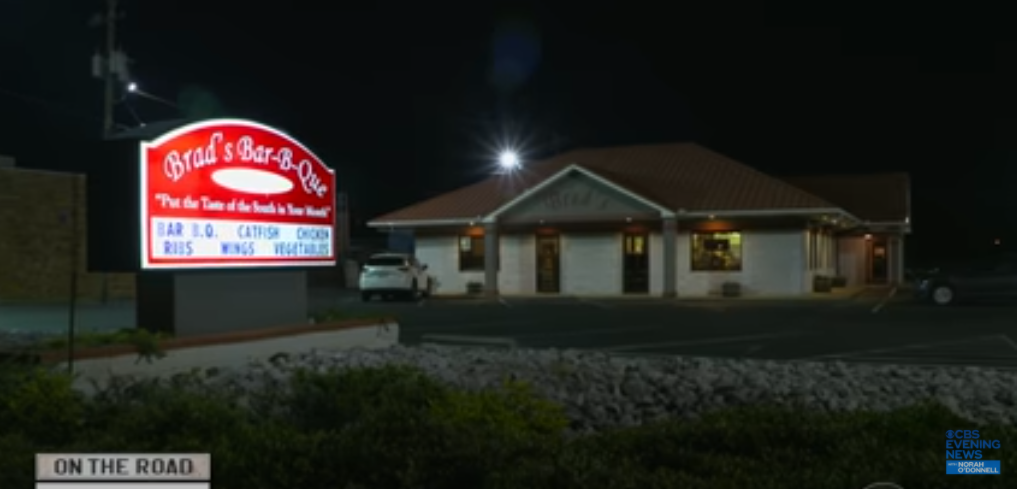 The restaurant's security footage showed both parties entering the restaurant at the same time, but the woman had no idea she had caught the eyes of 3 men. 
Until one of them made their way to 80-year old Eleanor Baker's
table.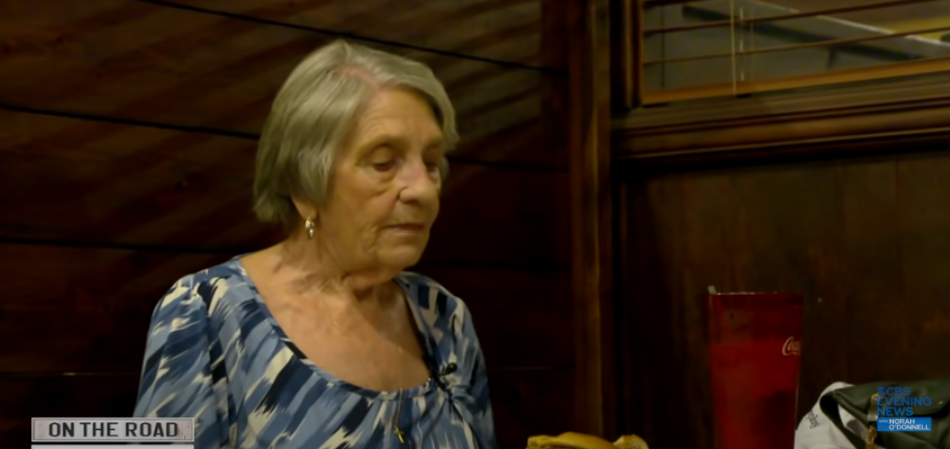 The CCTV recorded Eleanor Baker joined by three young men who followed her into the diner.
She was stunned by what was in store for her.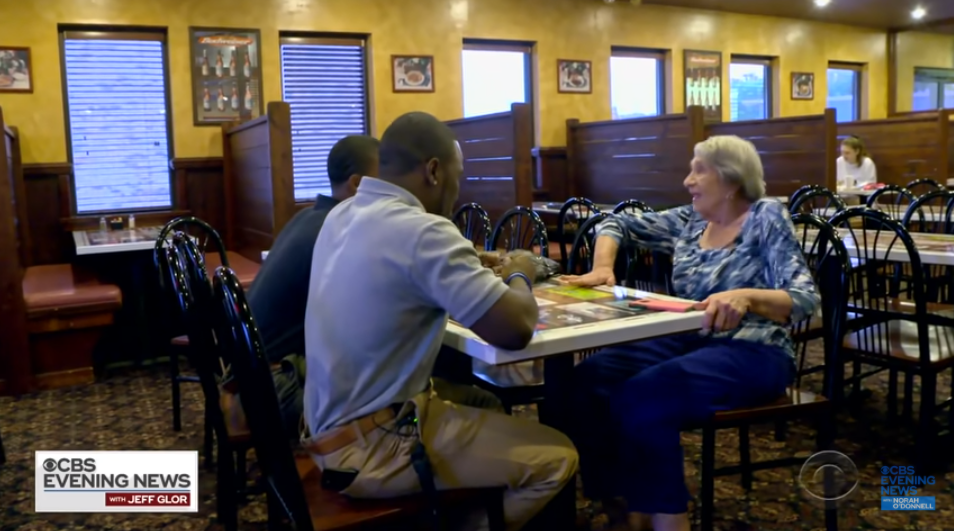 No one can even fathom what was involved in this story. You could have never guessed. 
Believe me, this little act changed their worlds!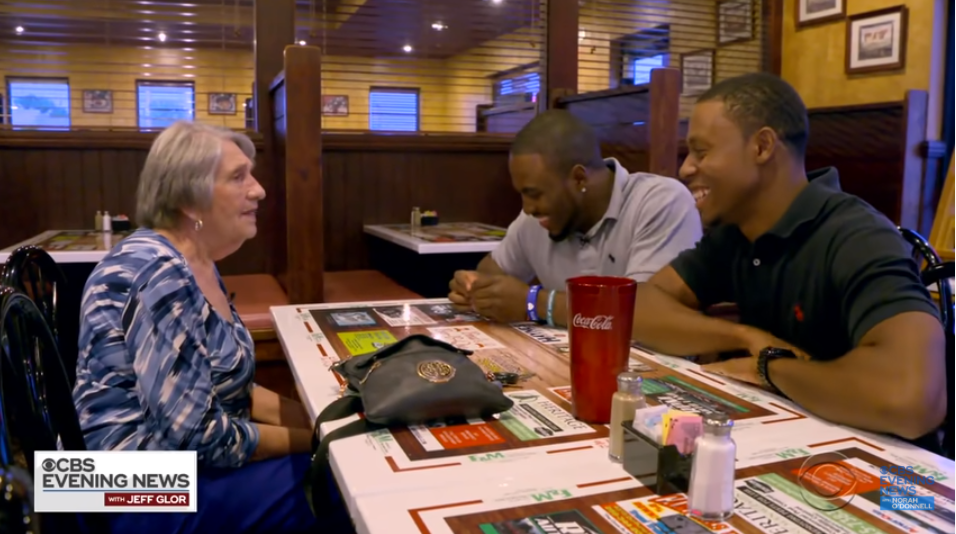 80-year old Eleanor Baker has lived alone with her dog in Oxford, Alabama after her husband passed away. She always sits at that lonely table, dining alone in a little booth for a long time. 
Most people will ignore a lonely woman having a meal.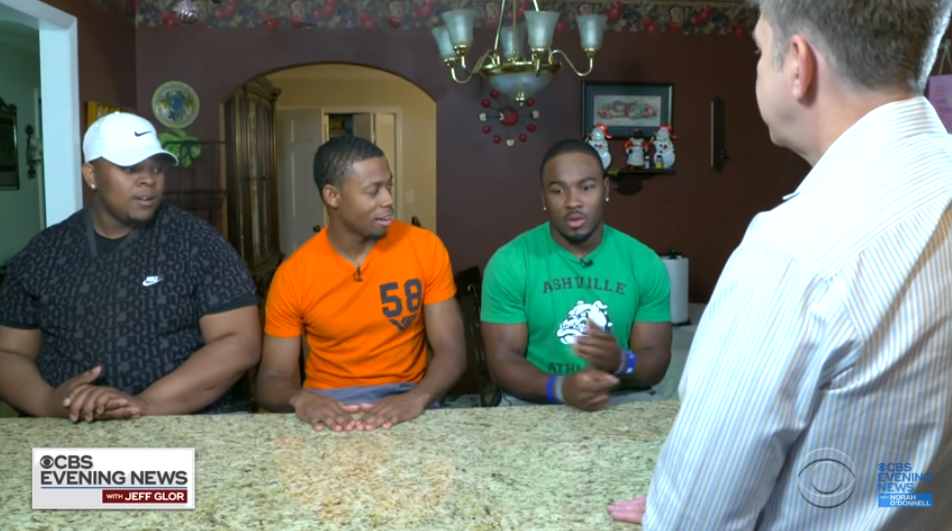 But these three young men did otherwise. 
Jamario Howard, one of the three young men entered the place right after her. 
He realized she was feeling lonely and decided to ask her if she needed company.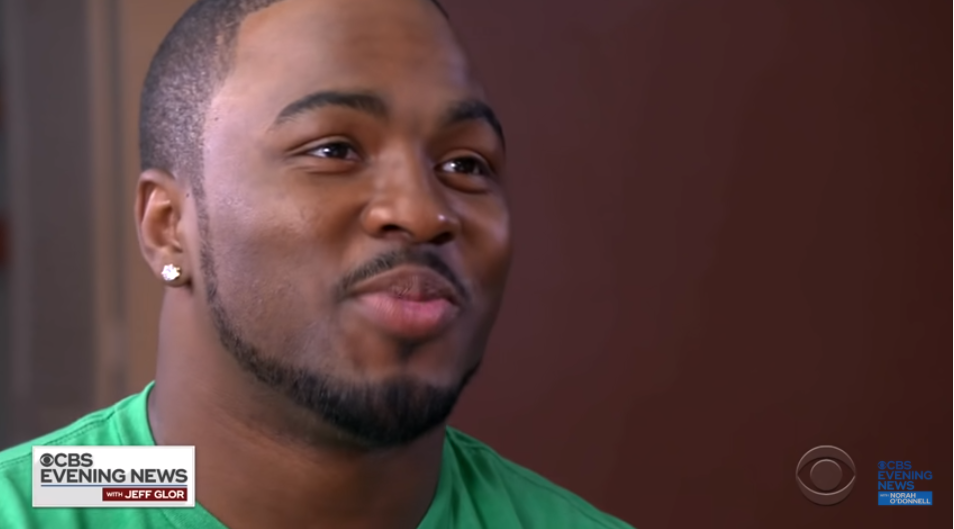 Baker said, "He just came up and he said 'I saw you sitting over here alone and he said 'do you mind having some company?"
She said, "Yes!"
Soon all four of them were sitting together and enjoying their meal and each other's company.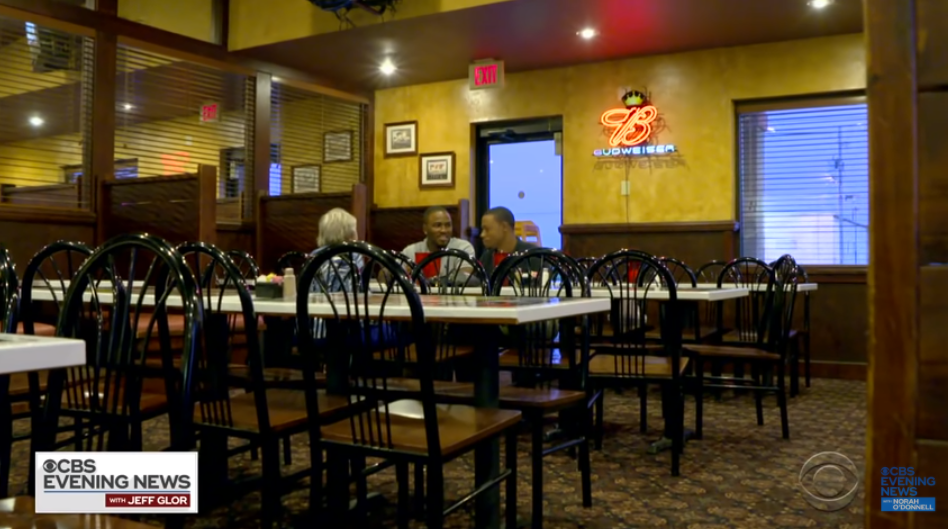 Jamario said, "It was a God thing. I think God sent me there as an example that people care about other people and how important it is."
A little act of love and kindness leaves an indelible mark on people. 
It is often said that we must be kind to people around us. We don't know what they have been through. Why not be kind and spread the love? 
That was the bond they made at the restaurant! 
Isn't this an incredible story? 
SHARE this with everyone around you!
Let's start the chain of making others happier!