A 5-years-old girl has taken the internet by storm with her storytelling.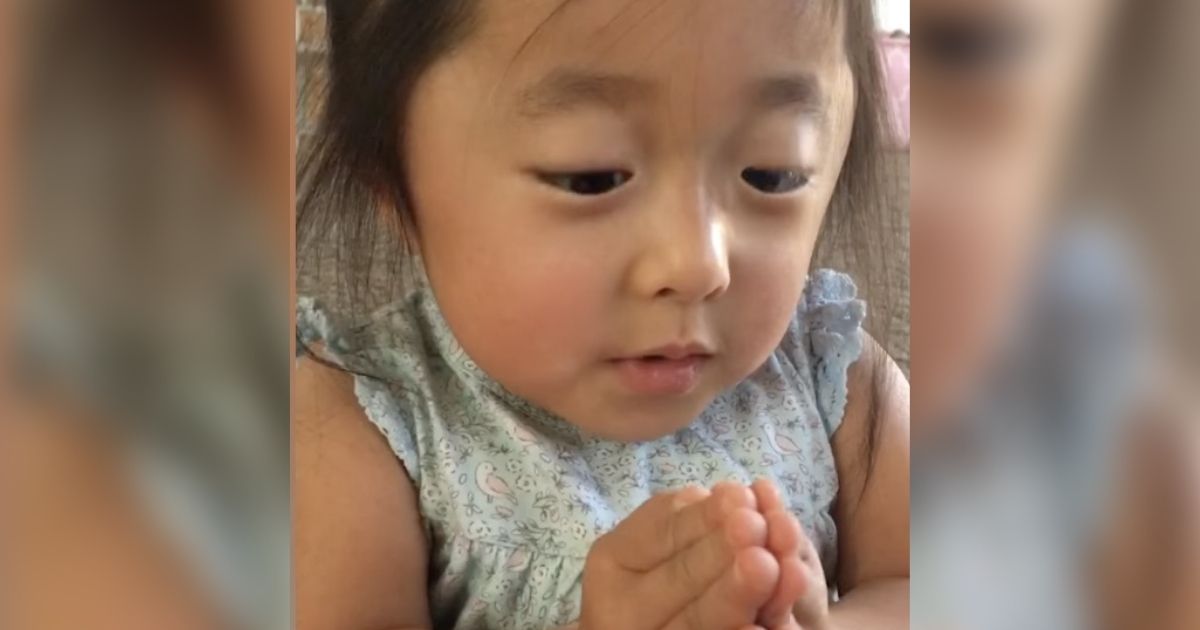 She loves recalling happy memories.
The girls+'s name of Gaby. She must be the cutest storyteller in the world. Her video went viral went when her mom who lives in Dallas, Texas posted a video of her storytelling on the internet.
Gaby told the story of when she and her sister Lilly first their mom.
ABC News reports that the child and her sister were both adopted from China.
Like a pro storyteller, gaby started the story with a question.
 She asked her mom "When me and Lily was born? You know how did we got born?" 
She didn't wait for an answer she just kept on with her story.
Without waiting for mom to answer she said – "When we was born, we came two little babies and then. Lily was still a baby and I was 4-years-old."
She continued her story, telling a tale of how the two girls grew.
Going further with the story gaby said – "I got so big and Lily was still a baby when by the time you see her. She was 1-years-old and by the time I met you I was 4-year-old,"
Now that the technical stuff was out of the way, Gaby was able to get to the good part.
She excitedly told her mom that – "And we were very excited to meet you and our daddy, and we love you guys and we want to be here for you and daddy,"
Her mother seemed so overwhelmed in the video and said "Awwww!"
This was not even the cutest part of the video gaby kept going. 
Then gaby told her mom – "And I was very excited to meet you too," 
"Any Lily?" mom asked.
"And Lily!" she responded.
Her mom's gushing with love by now and she can be seen saying "Awwww, my heart fell in love with you too,"
When Gaby's mom posted the video she did not expect such a response from everyone.
Gaby's beautiful memory and message of love warmed the hearts of millions of people around the world.
People were overwhelmed with its cuteness and truthfulness of gaby. Many comments on the post sweet things. None could wrap their head around how cute and honest she is with her feelings.
One of the YouTubers wrote – "This is yet another reason we must all learn from children. They are pure, honest & hold nothing back. It also makes me believe that there is goodness in this messed-up world we live in. I am calling out all Adults to follow Gabby's heart & do the right things! She is a shining star for humanity! So glad she got a forever-loving home! My heart is full with this little angel!" 
"I would hug her, and never let her go – she deserves all the love in the world- all children do!" said another.
"How precious is that, innocence is a status that needs to be protected," said another.
This video is full of pure love and affection with a tone of cuteness.
Please SHARE this with your friends and family.