Rescuers at Stray Rescue of St. Louis after they received a call about a stray puppy living in the trash. The caller was concerned that the dog was living in a junk pile where the neighbors used to throw trash and unwanted belongings. It was a tiny puppy who was abused and left to die there. 
A wicked person thought that's where this puppy belonged.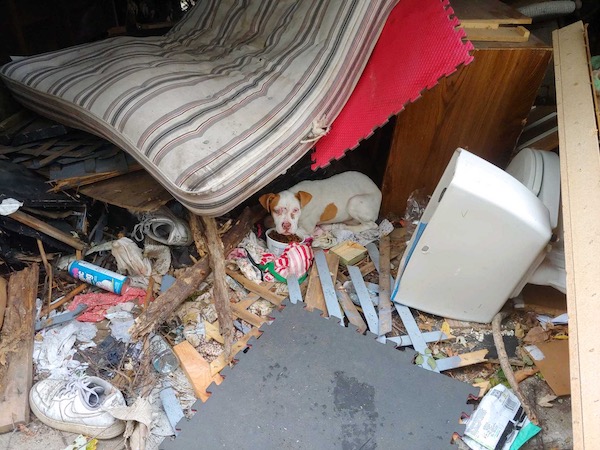 The puppy had bruises and wounds all over his face and he was injured in many body parts. They named the dog "Chowder". 
The rescuers posted his photos on Facebook and wrote – "He's just a little puppy! His eyes are messed up and he has puncture wounds on his face. Despite what he's been through, he is so happy. He is safe now."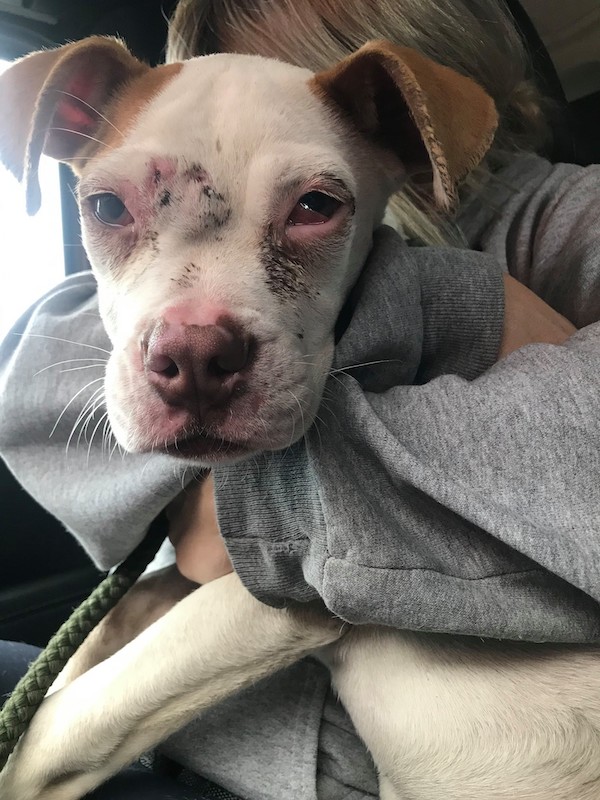 Chowder was a very sweet little puppy he was not at all aggressive. When Donna one of the rescuers went to pick him up he just wagged his tail and let her help him. He was just so happy to see them and ready to go.
The caller told them that there are people in the neighborhood involved with Pitbulls, meaning dogfighting. Chowder probably was the victim of that and must have been bitten by a bigger dog.
He was the sweetest dog ever. As soon as they got him into the car he knew he was being taken care of and they were there to help him. He just laid his head on their shoulders with relief.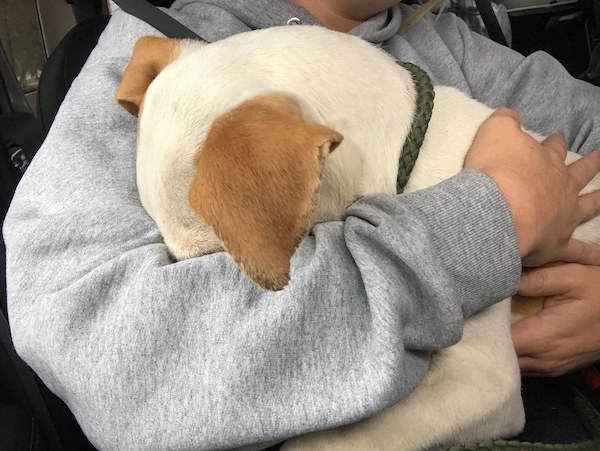 The people who refused him further stated that – "He just buried his face in our arms on his freedom ride,". "The thought of anyone treating him bad makes us so weepy. This angel needs us.
They said they were grateful to the caller who took the action and called them here.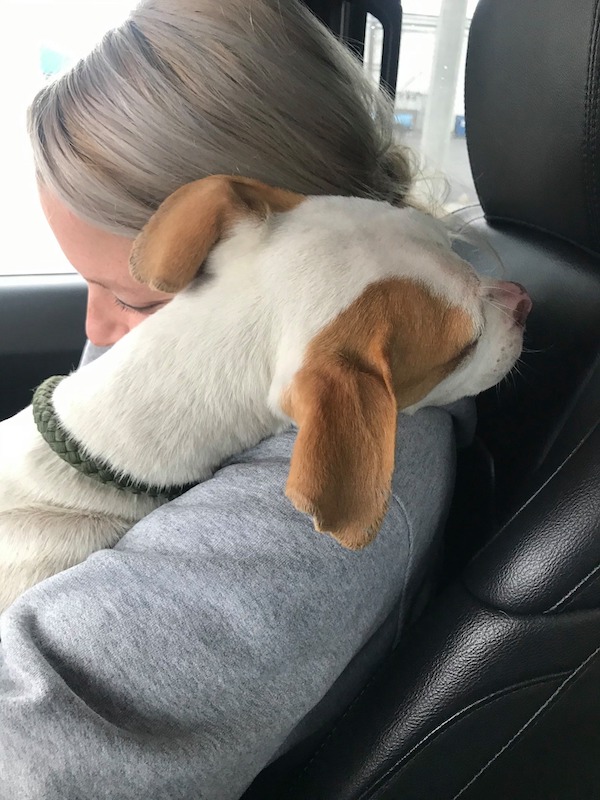 Many felt overwhelmed after seeing the pictures of sweet chowder. His pictures went viral very soon.
Someone commented on the post – "It's like he is passing his weight of pain on to the shoulders of someone that will heal him! Oh my heart!"
While giving an update on chowder they said that he is now on his way to a happy life. Once he will be all fine he will go to his family who will give him all the love and care that he deserves.
These are the stories of selfless acts that restore our faith in humanity.
Please share this story with your friends and family.