Well, all of us have heard about stories where parents support their children, we are here to present a story where a son is supporting his mother to run an Instagram page! Ain't it cool?
Parents give us a lot of valuable lessons which we seem to ignore because we are lost in social media watching reels and liking posts, and now we read more from Instagram than we read from books. Well, here is a mother Poonam Sapra who you can't ignore because she teaches you these small life lessons on Instagram in a fun way. And the more fun part is that her son Pranav supports her.
#1
#2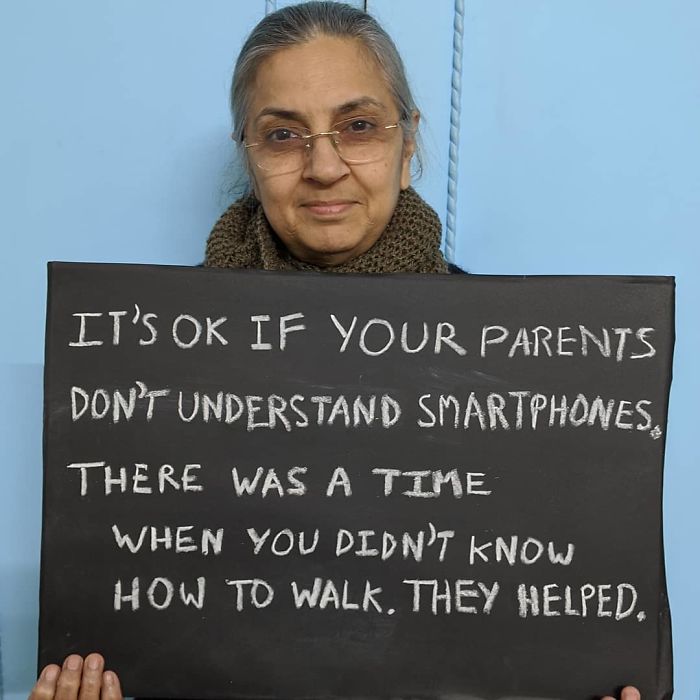 #3
#4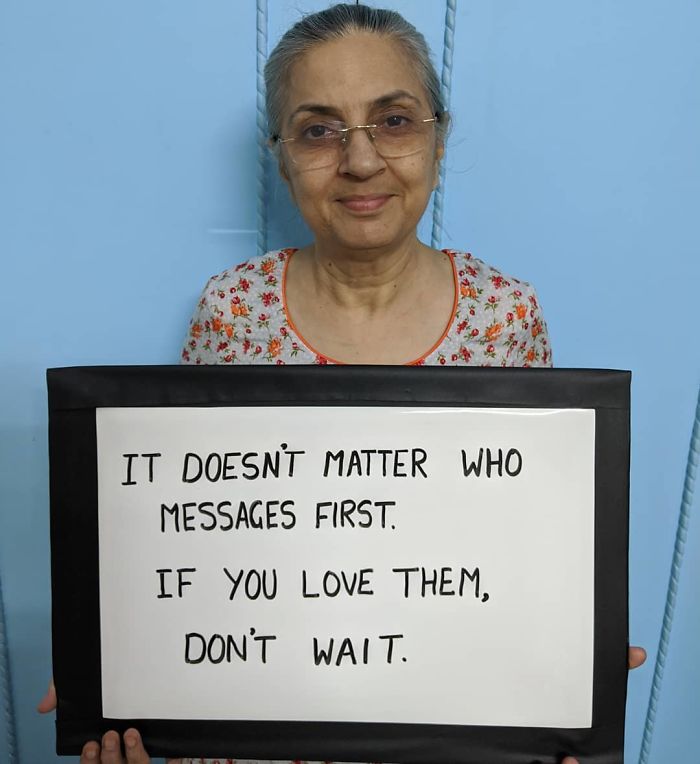 #5
#6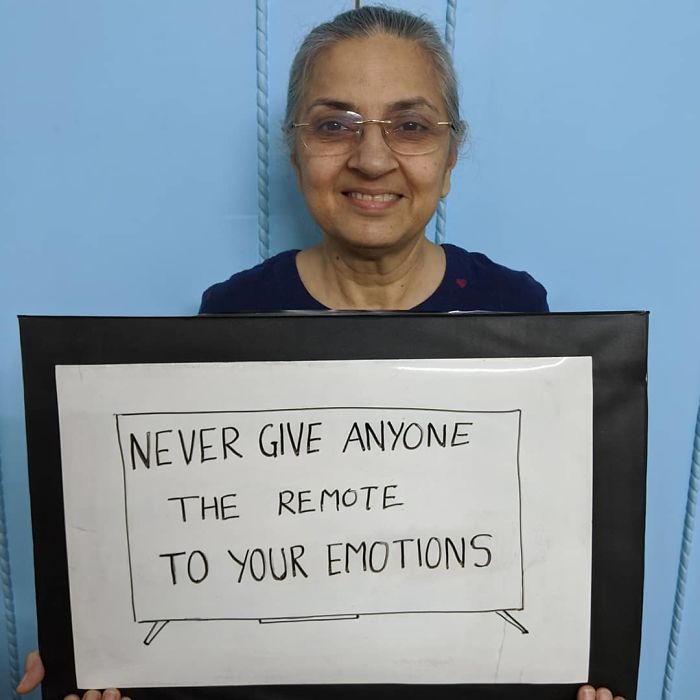 She says that her son gave her the idea that she should start an Instagram page and teach the viewers small life lessons that are very important and help us feel better, this generation finds comfort in social media more than in a real social circle. Poonam, like every mother, cares for her son as well as other children who seem to forget some very important things to live their lives happily and with morality. This is the reason people like to watch her posts because whatever she says comes straight from a mother's heart.
They only started their account 8 months ago and they maintained the consistency of their posts, they kept getting more followers and they now have 108k followers. There is no wonder that the famous Instagram page "Humans of Bombay" caught their attention. What is more interesting to know is that this page is not only famous in India but has many foreign followers, because what they say is heard and appreciated all over the world.
#7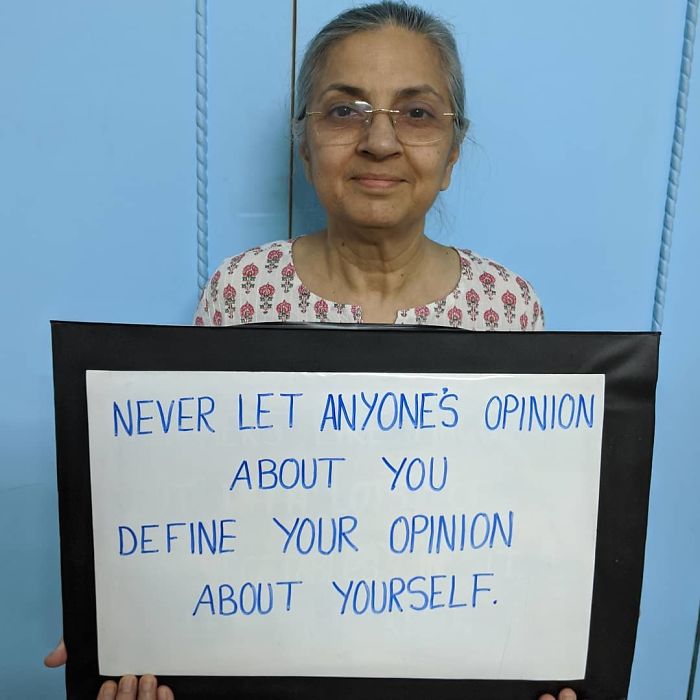 #8
#9
#10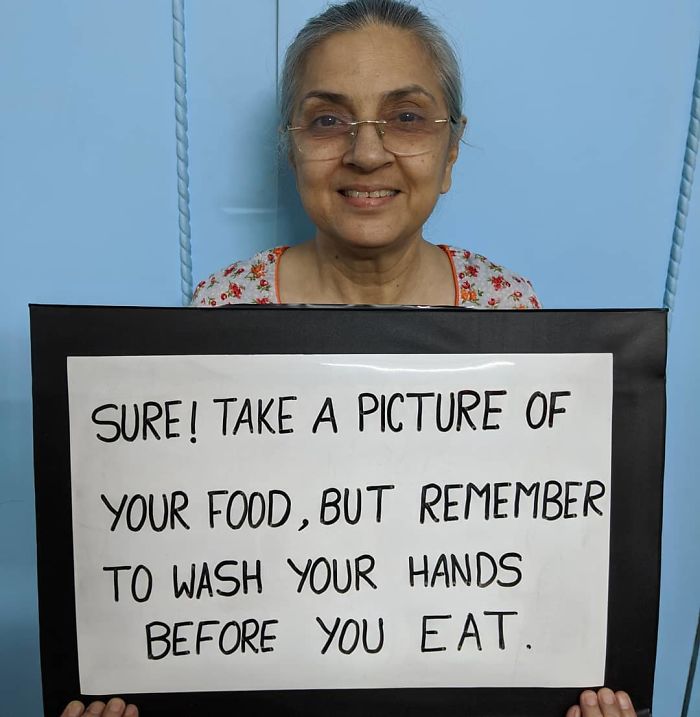 Sometimes this young generation forgets to smile because they have a lot going on in their professional and personal lives, and this mother-son duo helps their followers find that lost smile. They post quotes about motivation and how Humans must live their lives.
Poonam said that she is a 64-year young Homemaker who is still eager to learn, and she likes to share whatever she has learned over the years. She also enjoys a little singing, painting, and poetry every day she has posted poetries on her Instagram page too! Her son is a marketing manager at Zomato and she feels glad that he pushed her to start this page. Now she is happy with all the love the world is showering upon her.
#11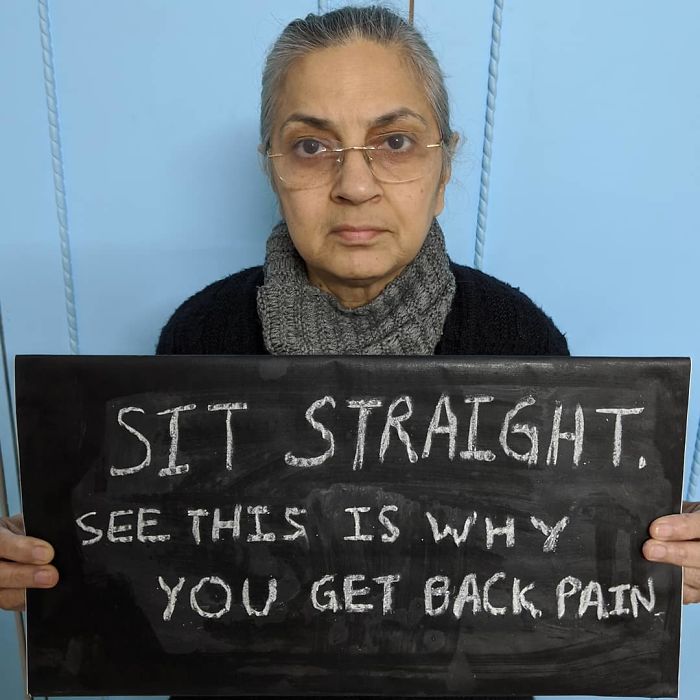 #12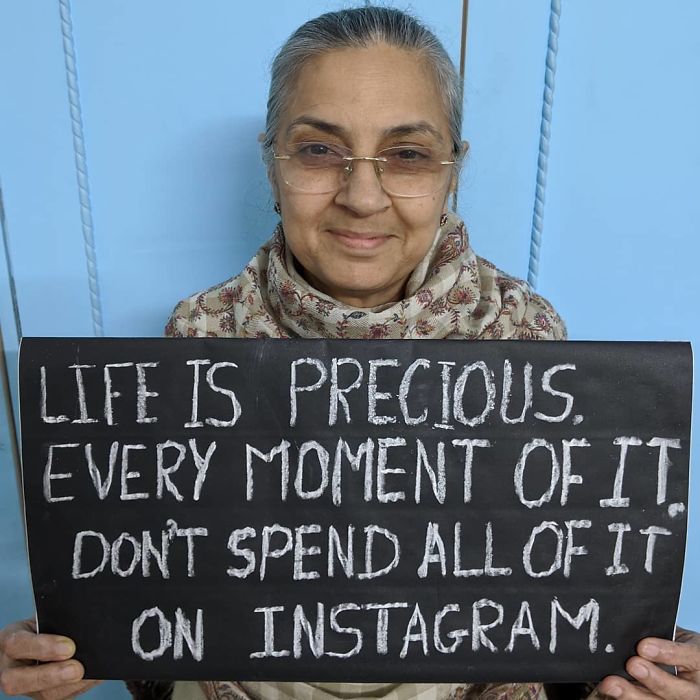 #13
Poonam says that she and her son share a very special bond, and they spend a lot of time together doing household chores and chitchat, and they now have found one more reason to spend time with each other. These efforts to make time for each other in their busy schedule show how special a bond they share!
They pour the love they have in their hearts into their writing and present it on Instagram, which makes their content more relatable and heart-touching. Sometimes at the end of the day, all we need is some comfort in someone's words, and they are spreading that comfort to their followers. No wonder they gained such popularity in much less time and they still have a long way to go!
#14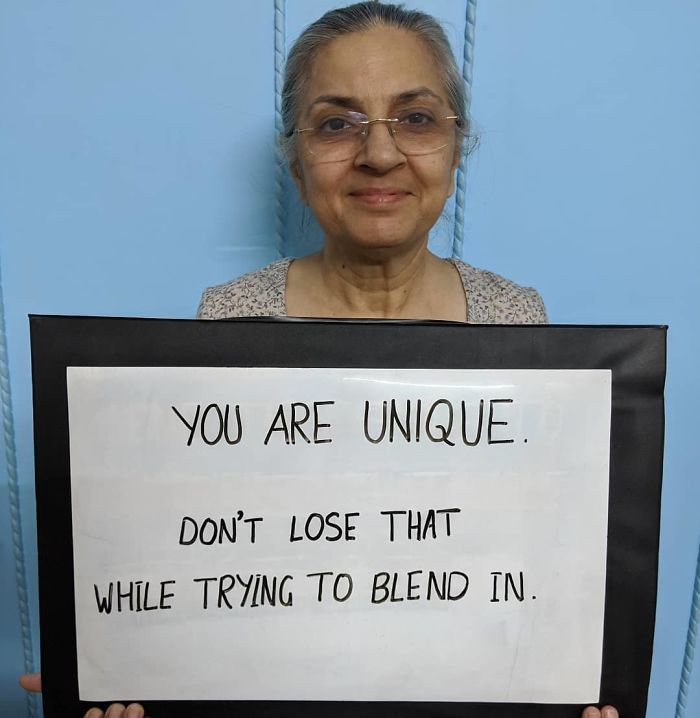 #15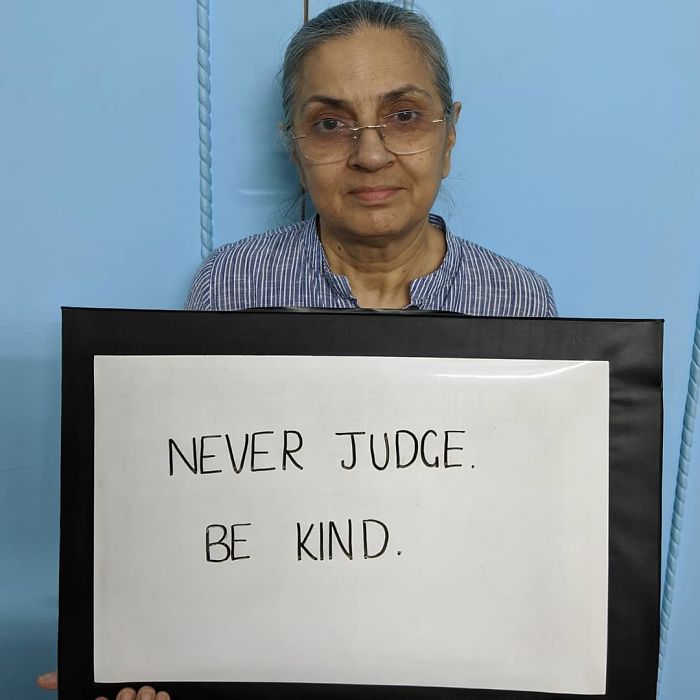 #16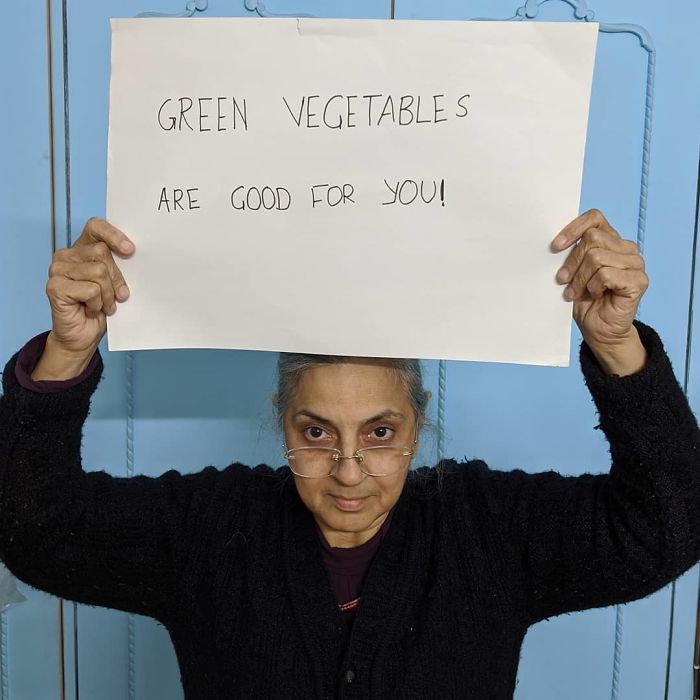 #17
#18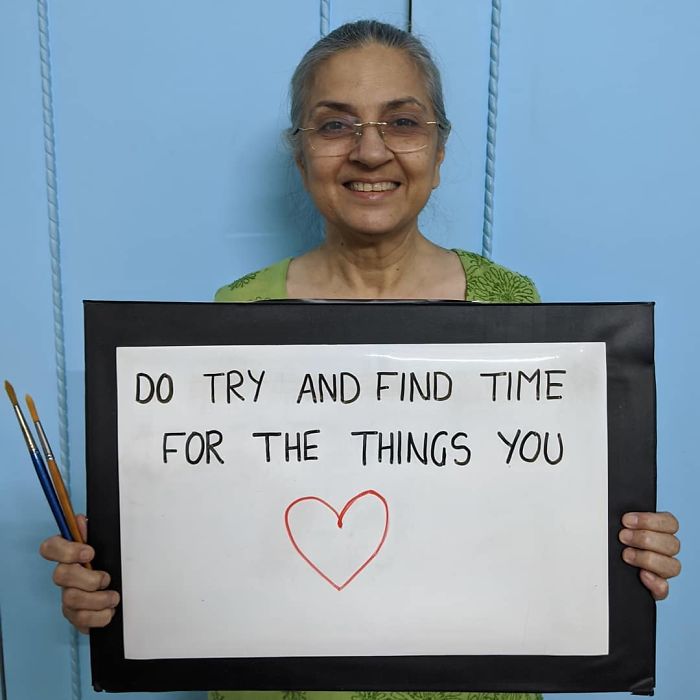 #19
#20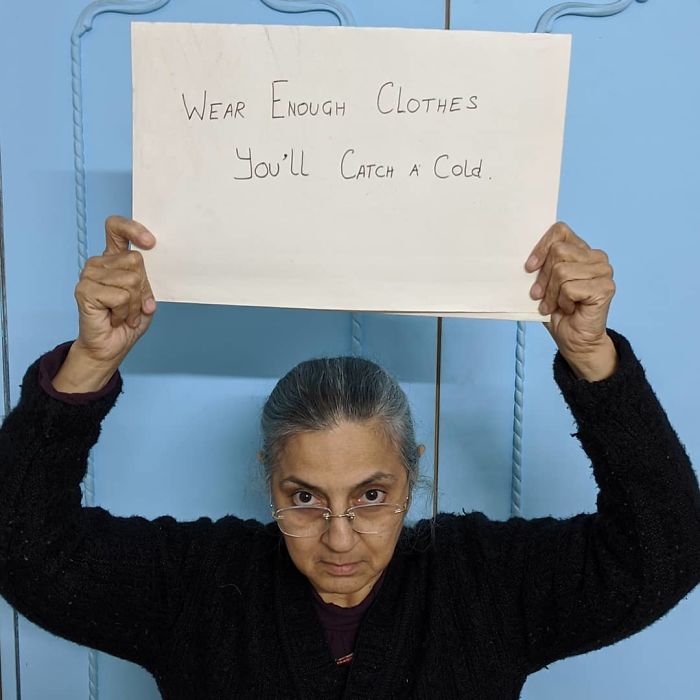 #21
#22

#23
#24
#25
#26
#27
#28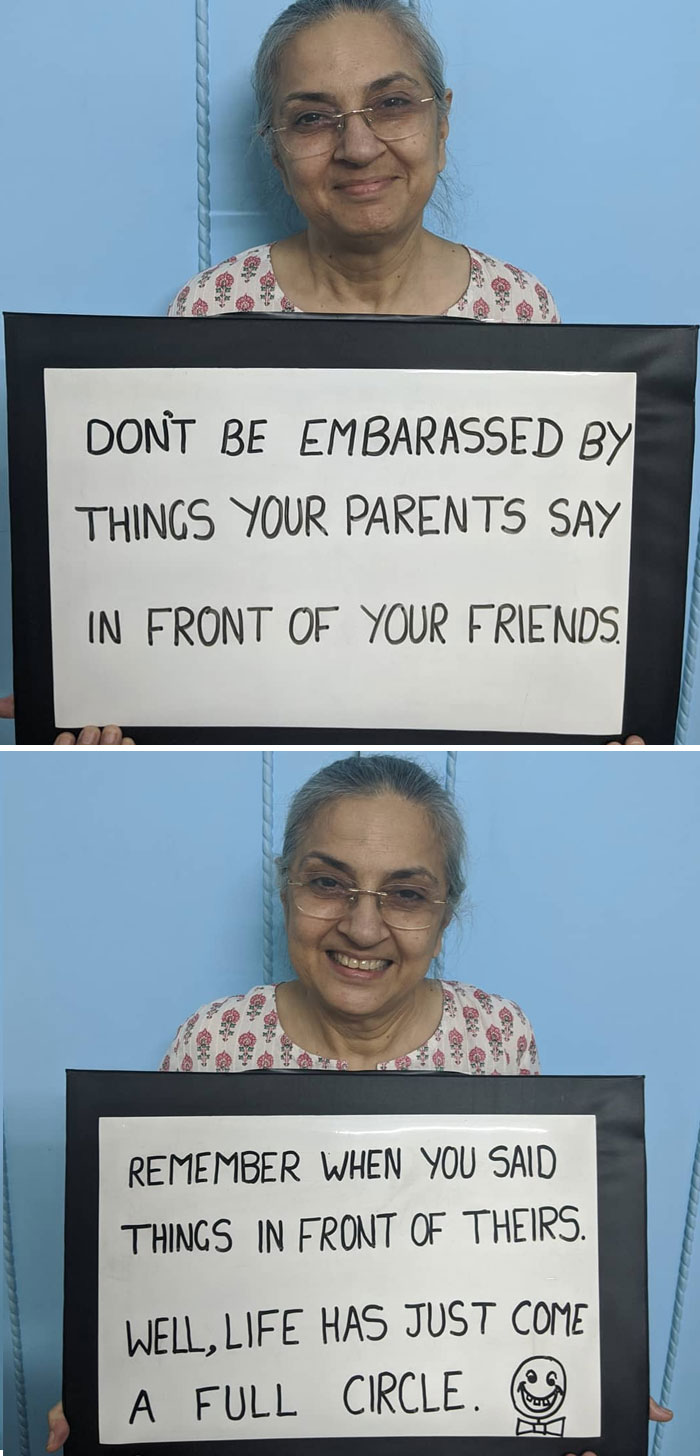 #29
#30