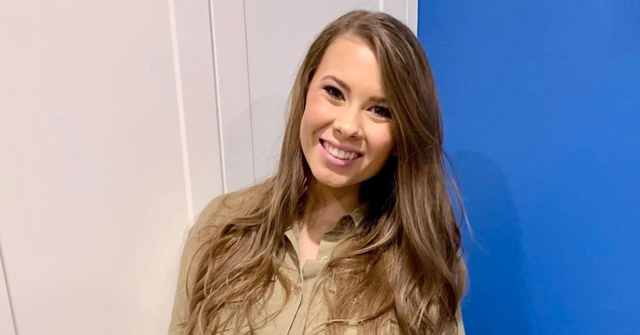 We all know Bindi Irwin daughter of late Australian zookeeper, conservationist, and wildlife expert Steve Irwin.
Bindi and her family have decided to take a last-minute trip before the baby arrives and they look so happy together.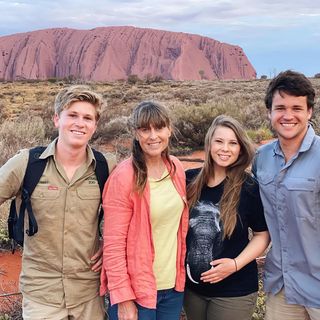 But there is something that is bothering the fans. Some found the photos they have uploaded creepy.
Of course, not everyone thinks like that many found the picture adorable.
Those who were a fan of Steve are so happy to see Bindi follow in his father's footsteps. She also started working tirelessly at the family's zoo with her mom Terri and brother Robert.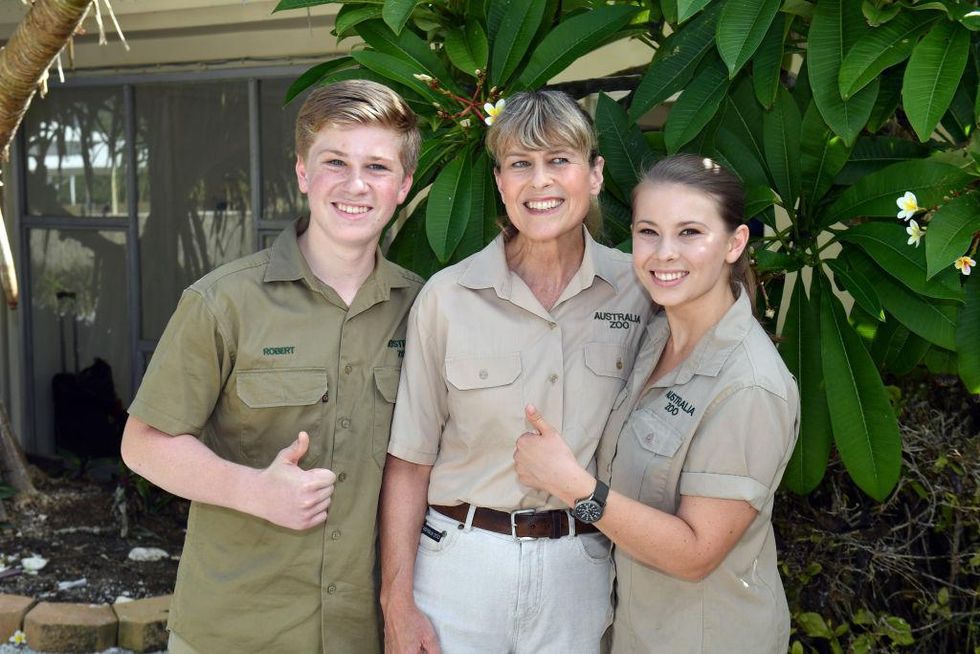 Bindi met Chandler when he came to visit the zoo in Australia for a wakeboarding competition from the United States. He is twenty-four now and they have been together for over eight years.
Chandler shares the same passion for animals as the Irwin family and now he also works at the zoo with the Irwins.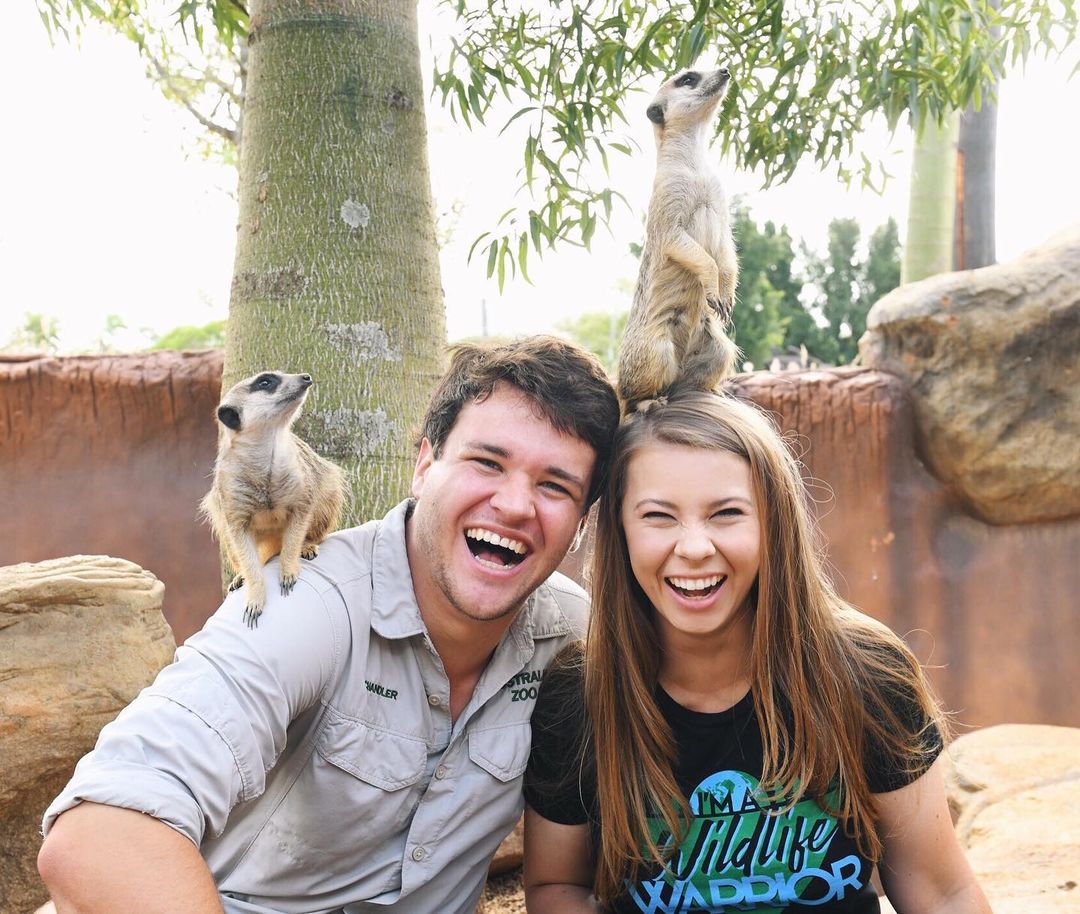 The pair decided to get married on 25 March 2020.
They got married in a secluded location where Steve used to regularly film.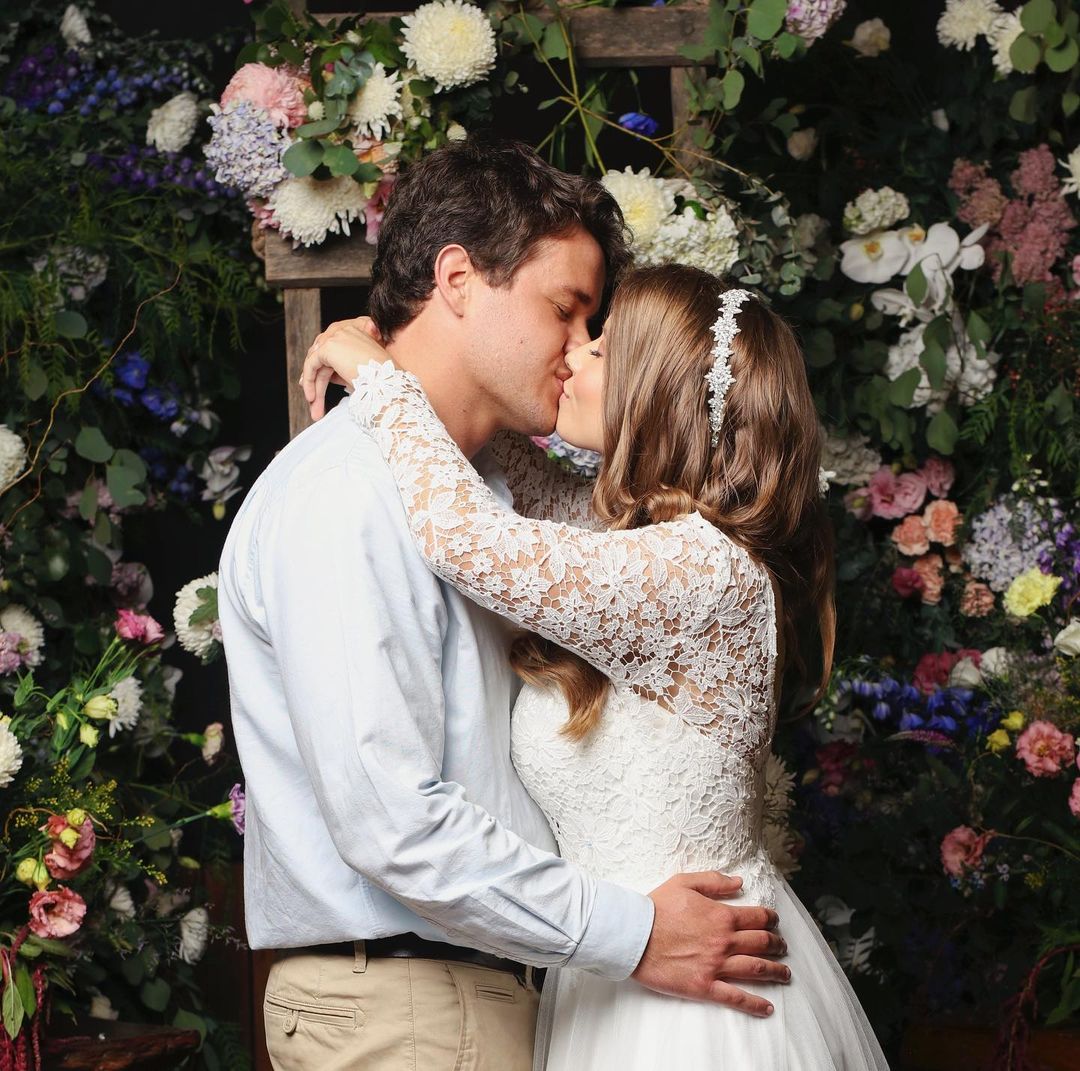 Bindi shared that it was very important for her as the place reminded her so much of her dad.
She shared many pictures and videos on Instagram and wrote a message to her friends and family.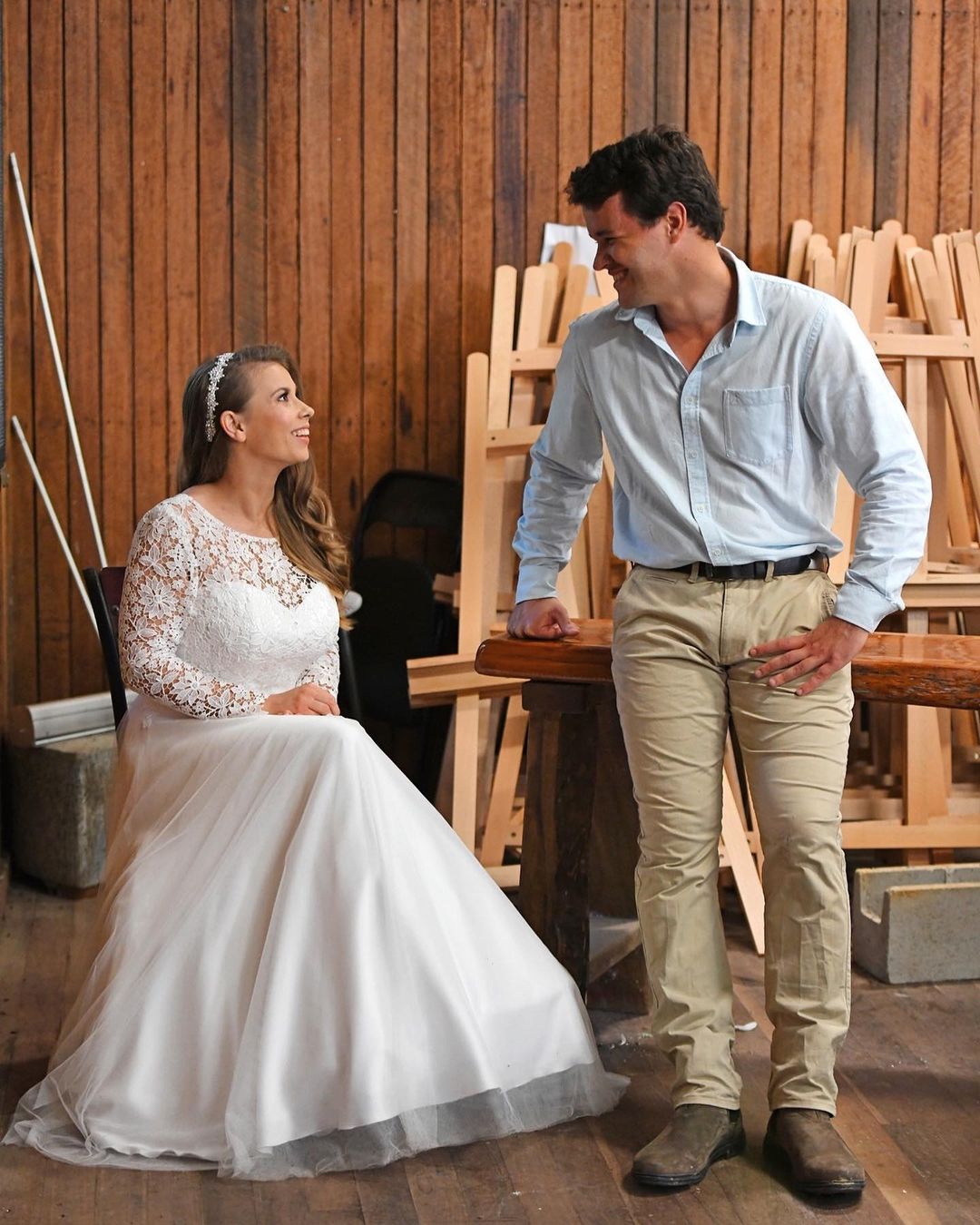 She even kept her surname as a legacy to her dad. According to her this meant so much to her and keeps her close to her dad.
Five months from their wedding the couple announced yet another big news.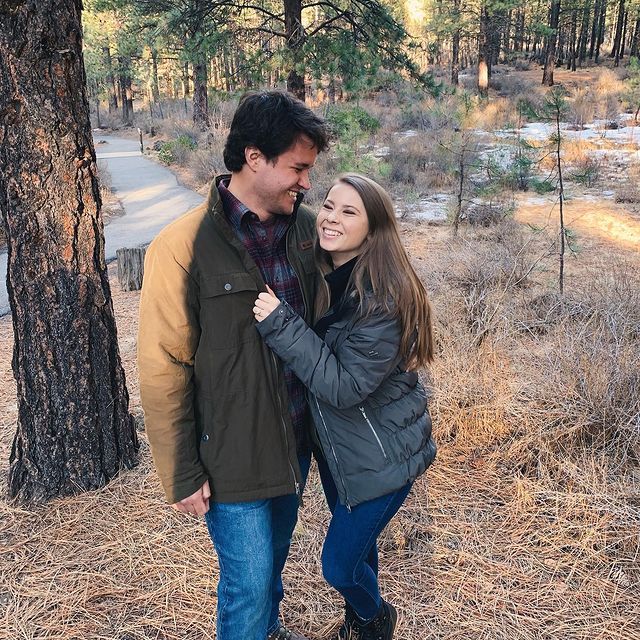 Bindi posted an adorable photo of the couple holding a little khaki shirt and announced her pregnancy.
She also shared that she is in her first trimester and the baby is due in 2021.
Bindi also shared a picture of her first sonogram on Instagram and thanked everyone for all the support she has been getting.
After a free week, the couple shared that they are having a baby girl. She also shared a video from her latest ultrasound appointment.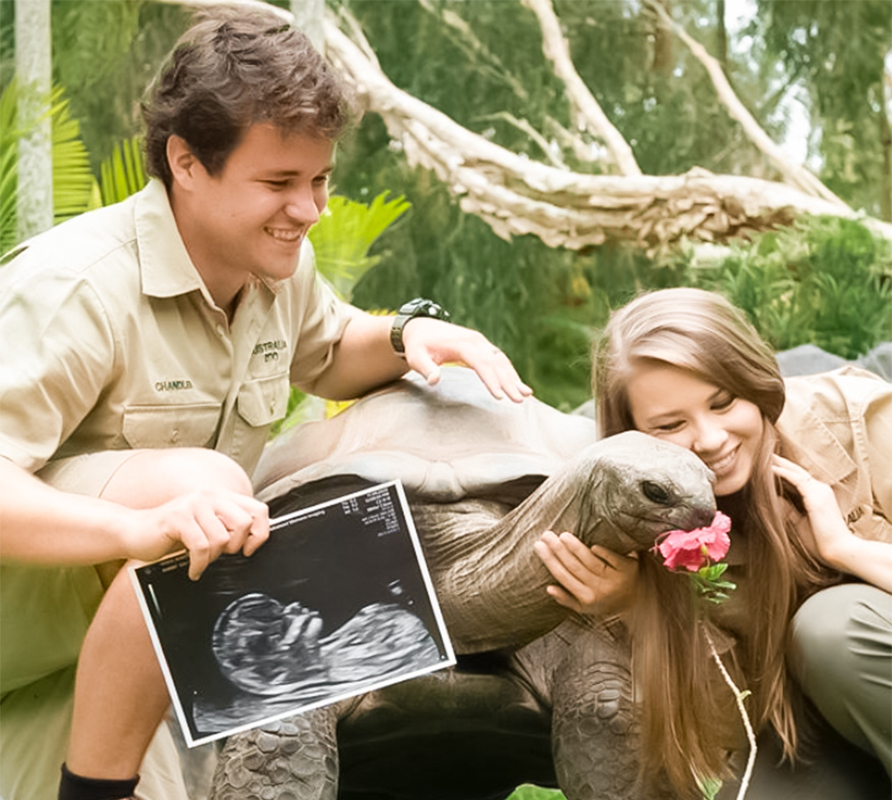 And as for the bump?
Bindi did not post any picture that showed her baby bump directly. For the first few weeks,s she only posted a picture that showed a slight silhouette.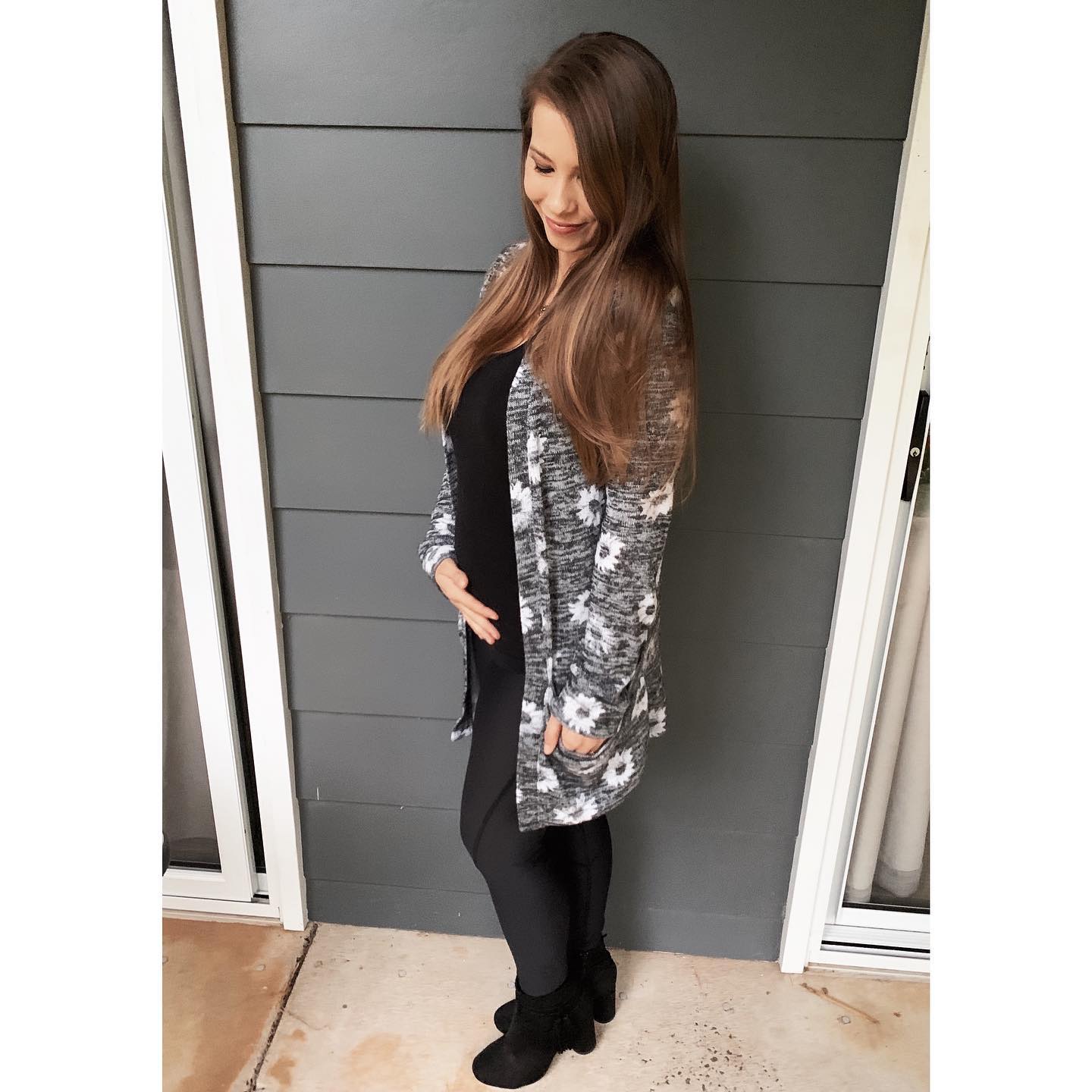 She started posting pictures of herself in the latter half of her pregnancy. She posted some photos from her photoshoot. The couple recreated the photos Terri and Steve took when they were expecting Robert. It was more than 17 years ago.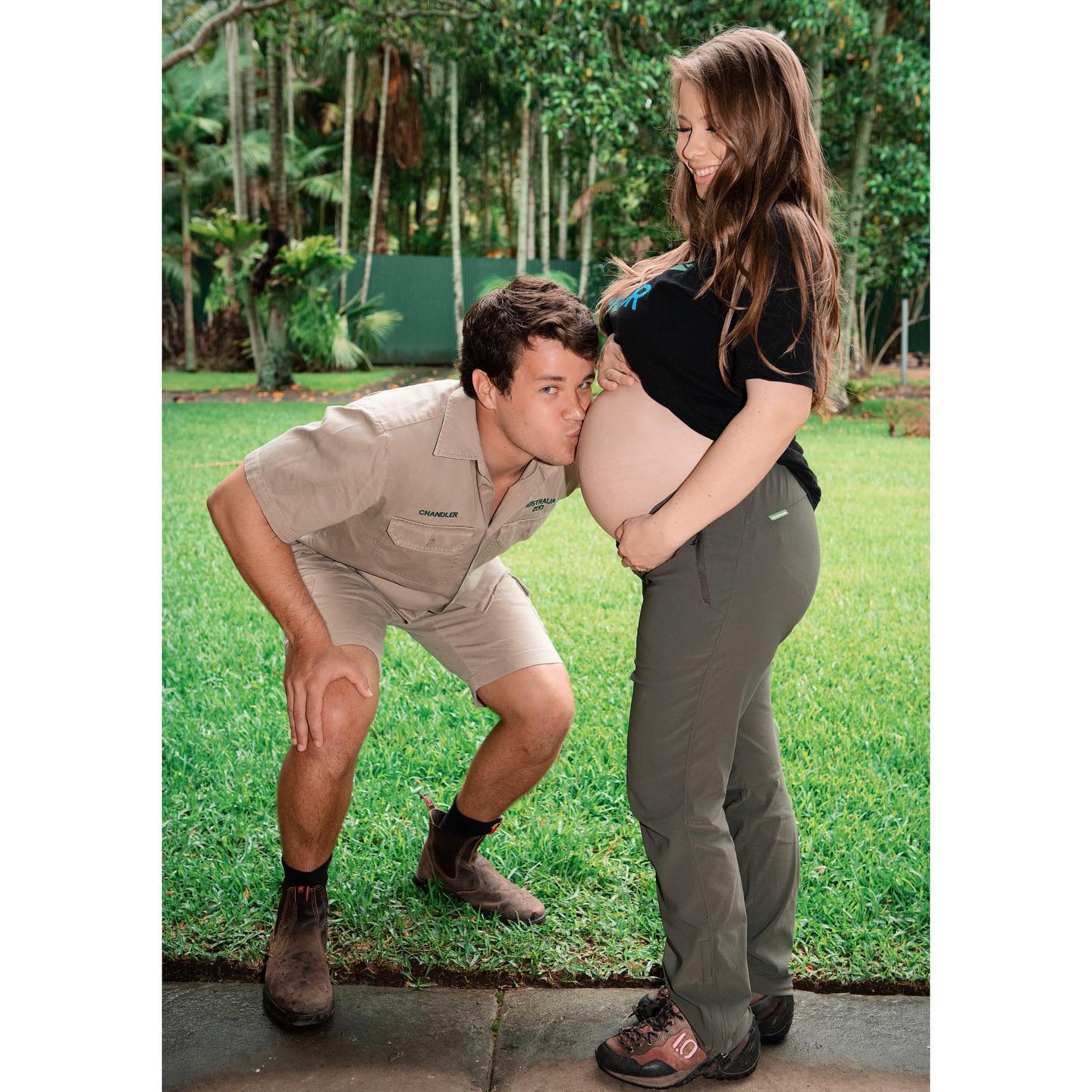 She posted pictures with the caption: "Recreating a very special moment. Third-trimester love."
They seem very happy and excited about the baby girl. They started preparing by building an animal-themed nursery.
Bindi posted a cute picture of her in the new animal-themed nursery. She wrote -"Baby girl we can't wait for you to be here."
Irwin family is all happy and excited for the baby girl's special arrival. They have decided to take a final trip before the baby arrives.
Bindi shared an adorable photo of the family on Instagram. The picture showed Chandler, Terri, and Robert standing in front of the famous Ayers Rock in Uluru for a quick "babymoon."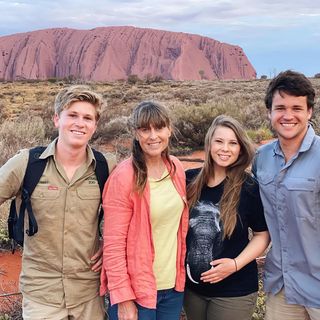 But some noticed something disturbing in those pictures and showed their concerns
What do you think? Is something going on or everything's fine.
Whichever it is we are just excited for the new baby girl to be welcomed into the world.