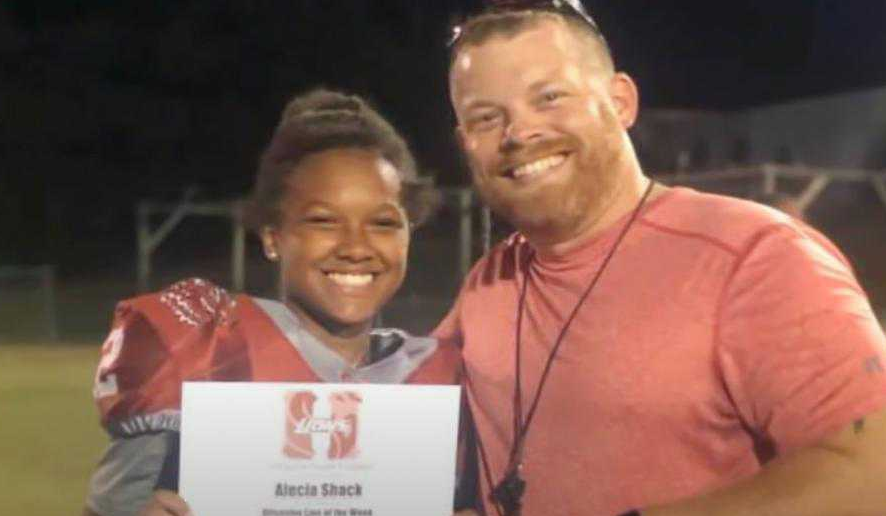 Birthdays are a special day for all of us we all want different and special things. Some want a fancy vacation a nice dinner or a nice pair of shoes. These all are nice things to have on a special day. Materialistic things can give you momentary happiness. But for one girl the best gift she could ask for was family.
Alecia was a foster kid and had been in the system for quite a long time.
She has a coach named Daniel Donaldson and he had coached her since 2019.
They have both gotten to know each other in the past few years. Daniel has three kids of his own and he treated Alecia as one.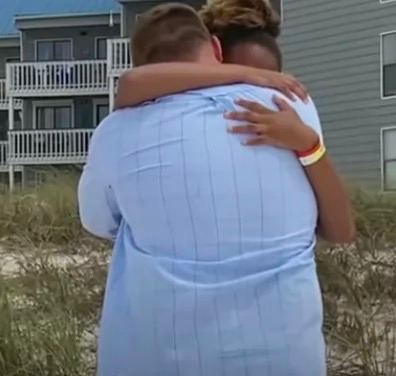 It is not easy to live without a family for a child. As sad as it is, life is never fair to everyone. Daniel and his family knew about Alecia's story and took special care of her. They always looked out for her and treated her like family.
Daniel and his wife Tiffany decided that they want to become foster parents for Alecia.
Alecia was already very comfortable with the family and fit right into it. It looked like it was their fate to meet and be a family. But the story does not end here.
Daniel's birthday was coming up and as a thank you for giving Alicia a family she decided to give him a gift. She planned a surprise for him and was sure that he will love it. She took Tiffany's help and the surprise plan was made.
Alecia wanted to surprise Daniel with an adoption request. The family was going on a beach trip to celebrate his birthday. The surprise was planned around the beach trip and Daniel had no idea the big surprise he was about to get.
They decided to blindfold him and gave signboards in hands that had the whole story of their journey together. He had no idea what he was holding and what was written on that card.
The whole process was truly overwhelming and emotional to watch.
Lastly, when the story came to an end they made him turn around and the whole family was standing behind him with the cards in front of them -" let's make it official, will you adopt me" written on it. Alecia asked Daniel to be her legal parent.
This was a very special and emotional moment for the family
Check out the video for yourself, below!