Are you tired of the daily grind and in need of a mood boost? We've got just the thing! Introducing Dave Blazek, a talented cartoonist known for his clever single-panel comics. His comic series, "The Lost Parts," is a delightful mix of humor and wit that's sure to brighten your day.
Dave has been honing his craft for years and has received recognition, including the prestigious Reuben Award from the National Cartoonist Society. With an impressive following of 18.3K Instagram fans, his work has struck a chord with many.
Each comic takes Dave around three hours to create, as he pours his creativity into every panel. So, kick back, relax, and immerse yourself in the wonderful world of Dave Blazek's comics. We're confident you'll find them entertaining and uplifting.
More info: Instagram | loosepartscomic.com | Facebook
#1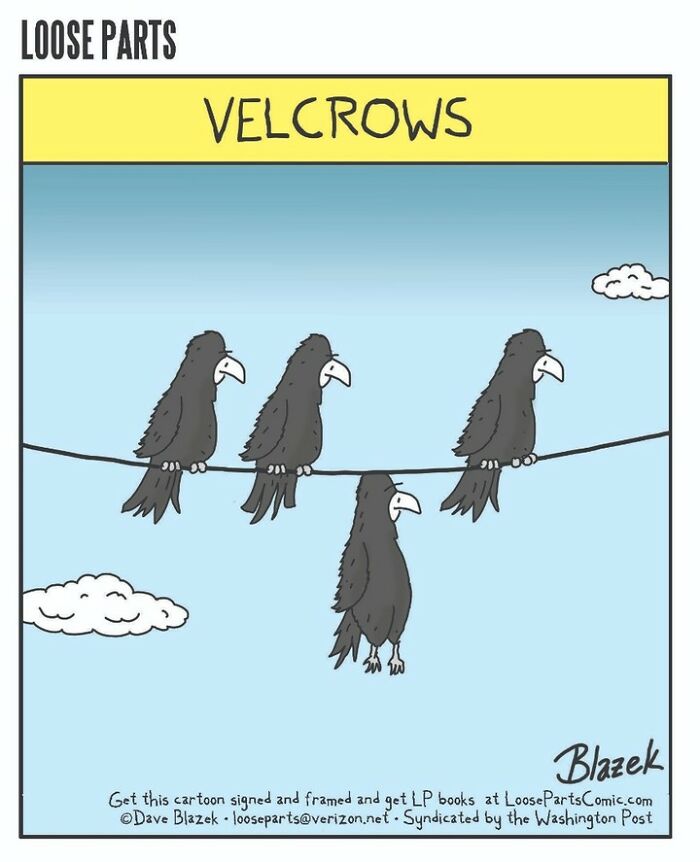 #2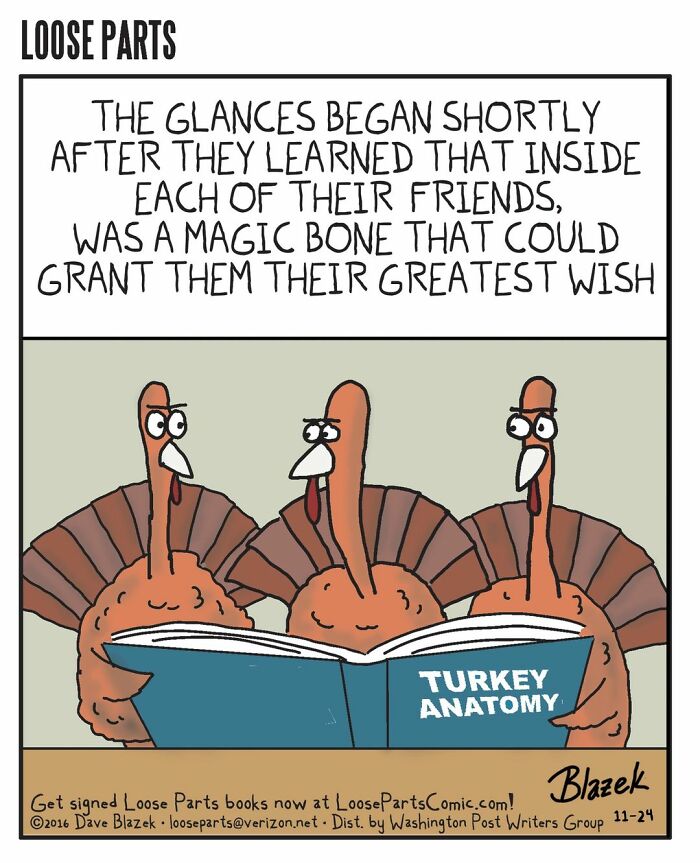 #3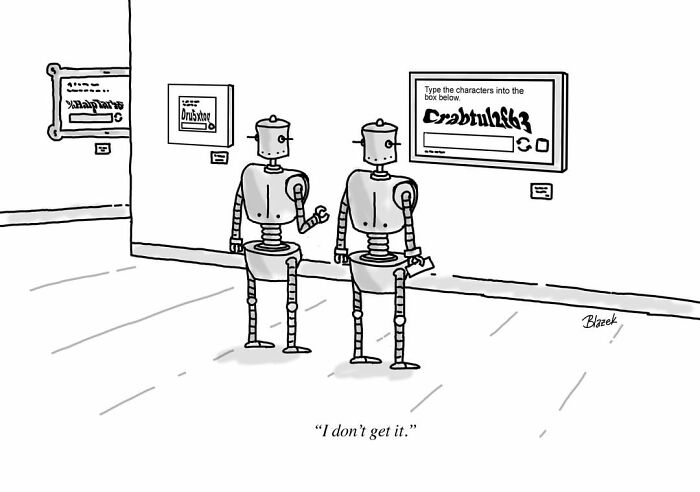 #4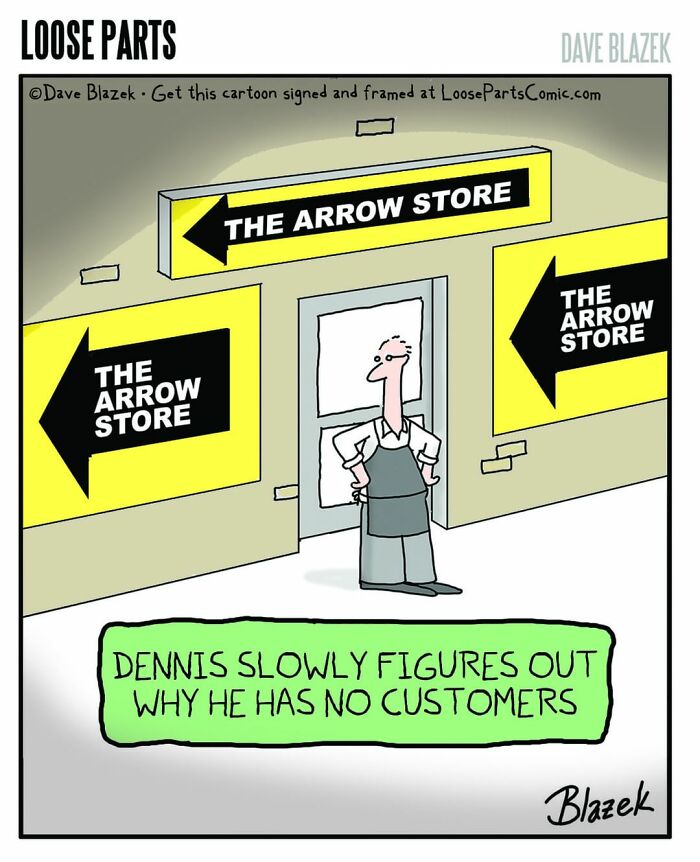 #5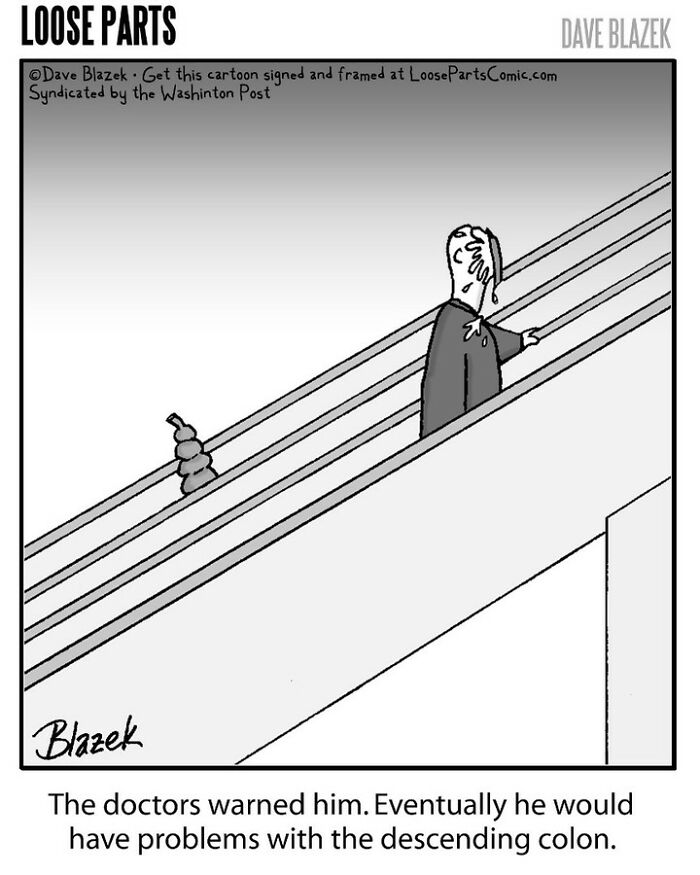 #6
#7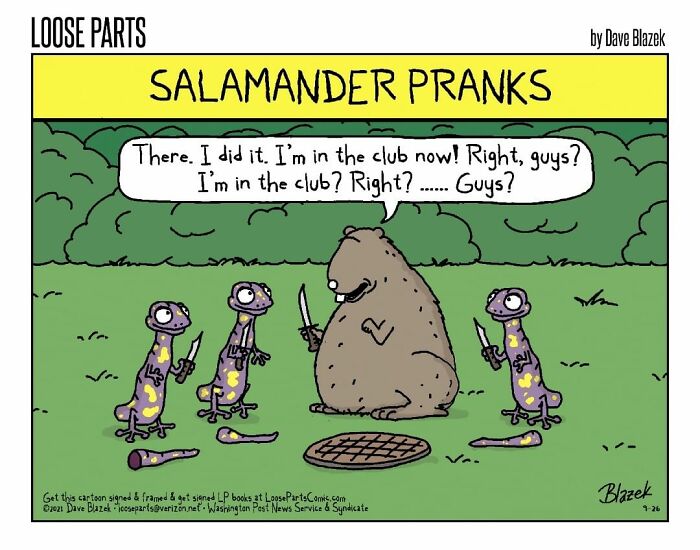 #8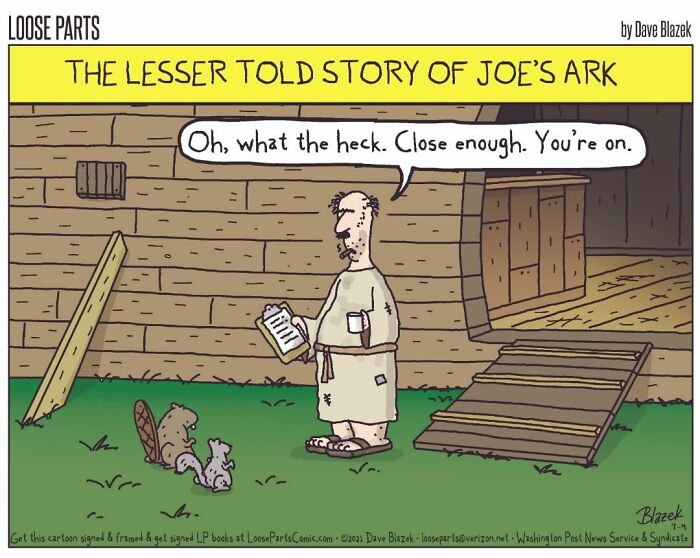 #9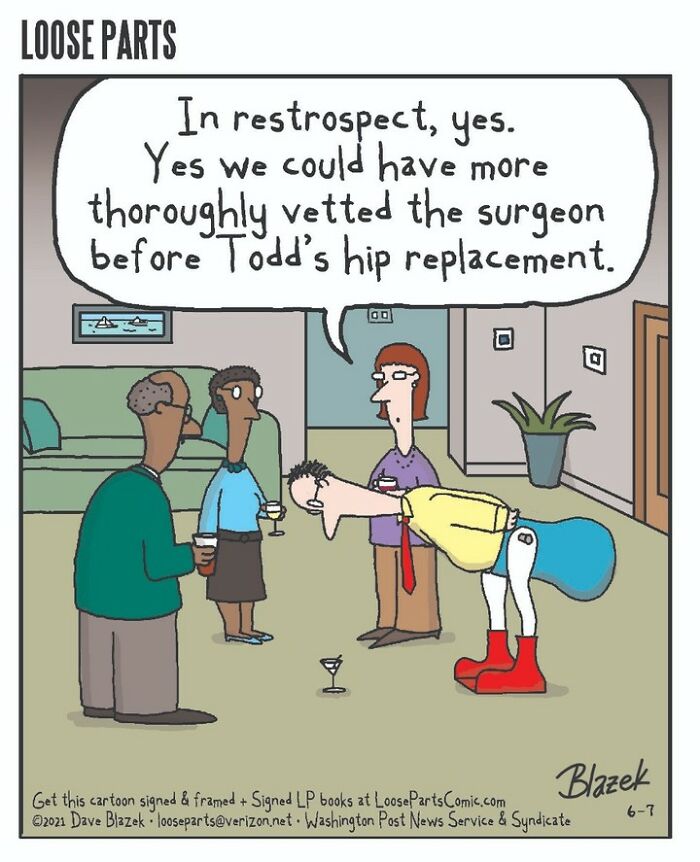 #10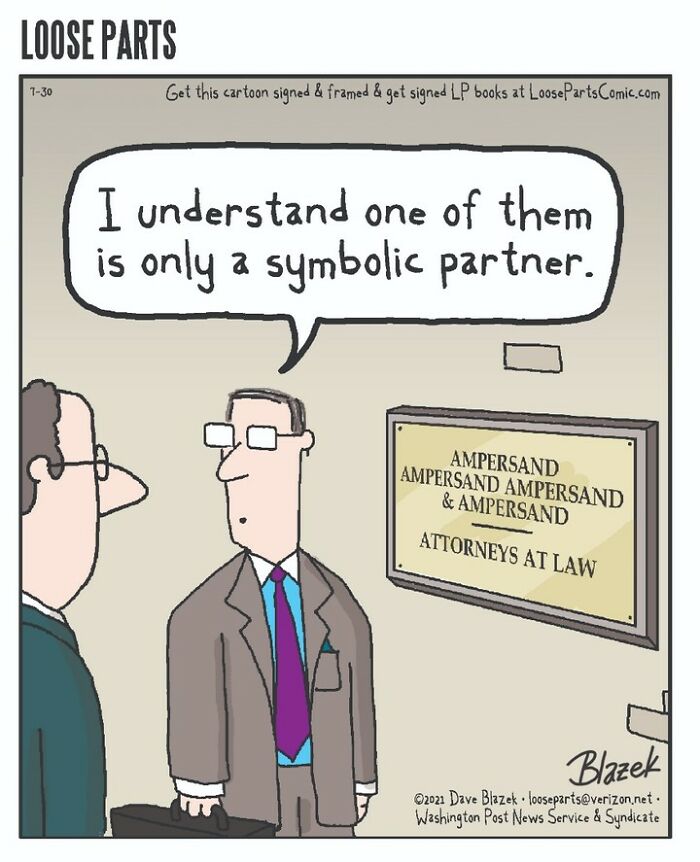 #11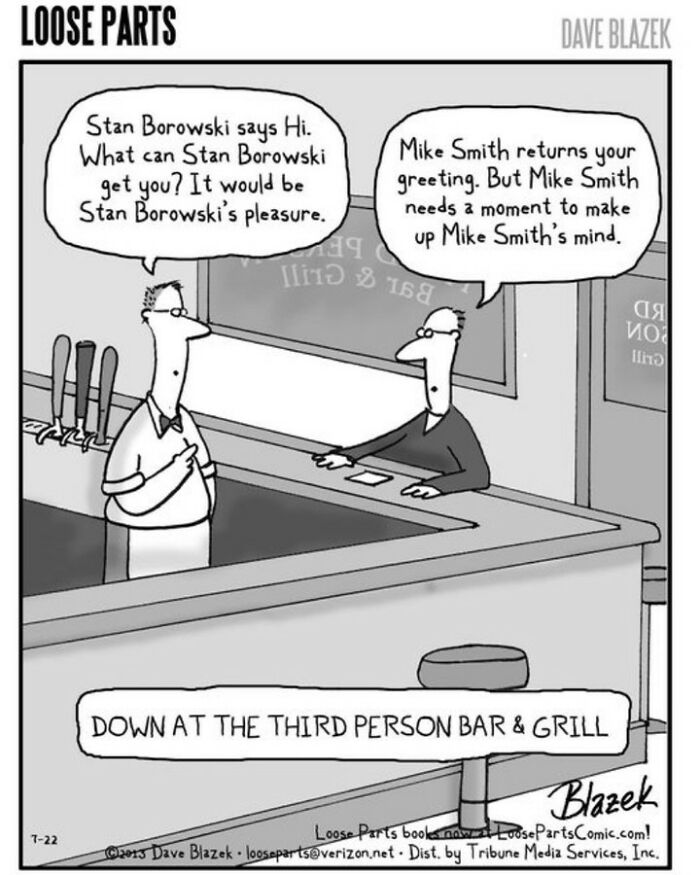 #12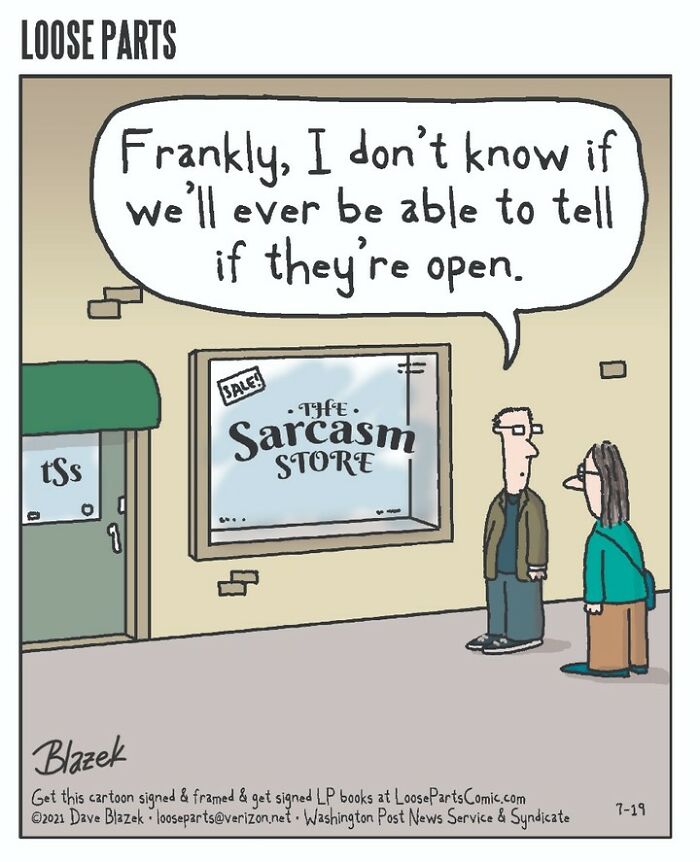 #13/h2>

#14/h2>

#15/h2>