Introducing Mesut Kaya, an amazing artist and writer known for his unique and humorous comics. Mesut's comics are filled with dark humor and unexpected endings that are sure to brighten your day. The main character of his comic series is a small, bald man with a distinctive mustache and pointed nose, who finds himself in strange and often hilarious situations.
Mesut has had a passion for storytelling since childhood, and his comics reflect his love for crafting engaging narratives. With a four-panel format, he skillfully captures the essence of each story. Drawing inspiration from anime and manga, his comics have a distinct style that appeals to a wide audience. With 11.6k followers on Instagram, his work is well-loved by fans.
Take a moment to scroll down and enjoy the delightful and entertaining comics created by the talented artist and writer, Mesut Kaya.
More info: Instagram | Facebook | patreon.com | twitter.com | youtube.com | webtoons.com
#1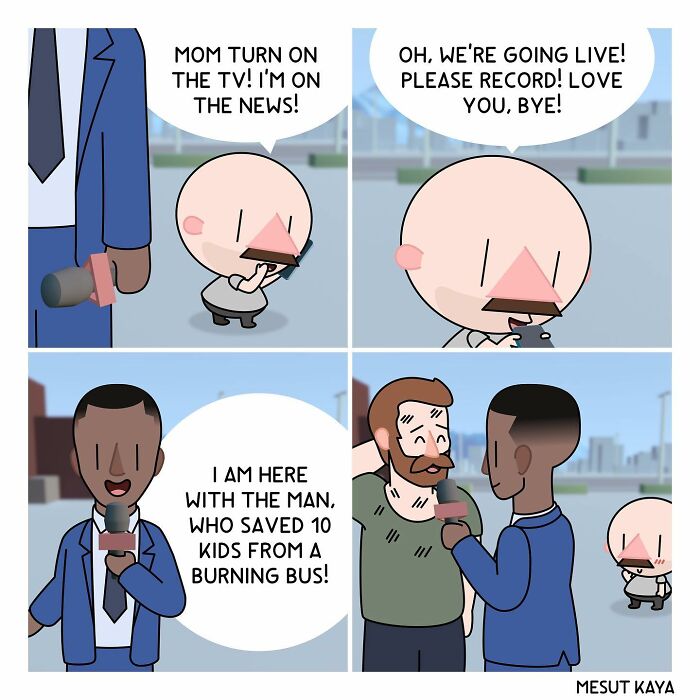 #2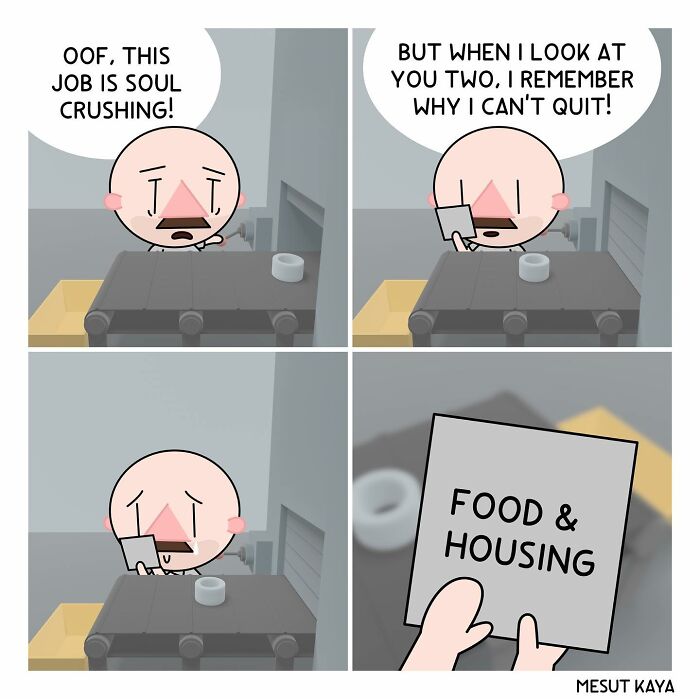 #3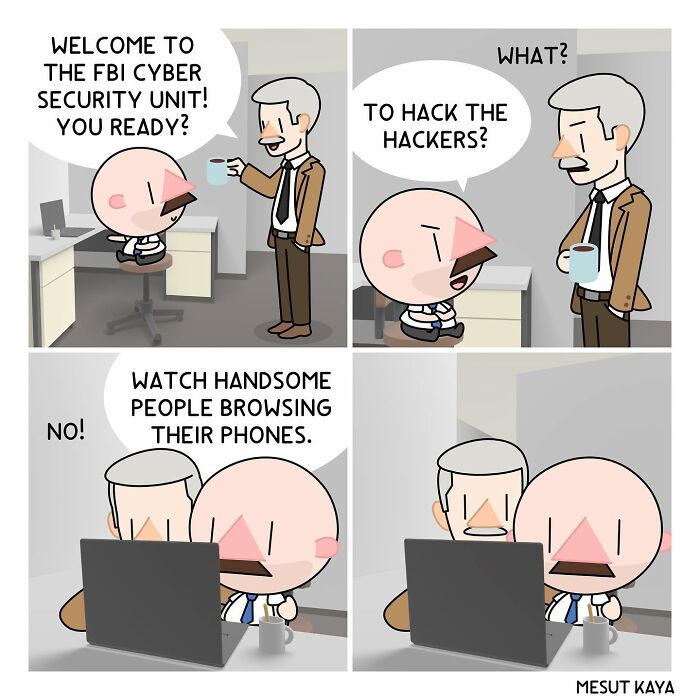 #4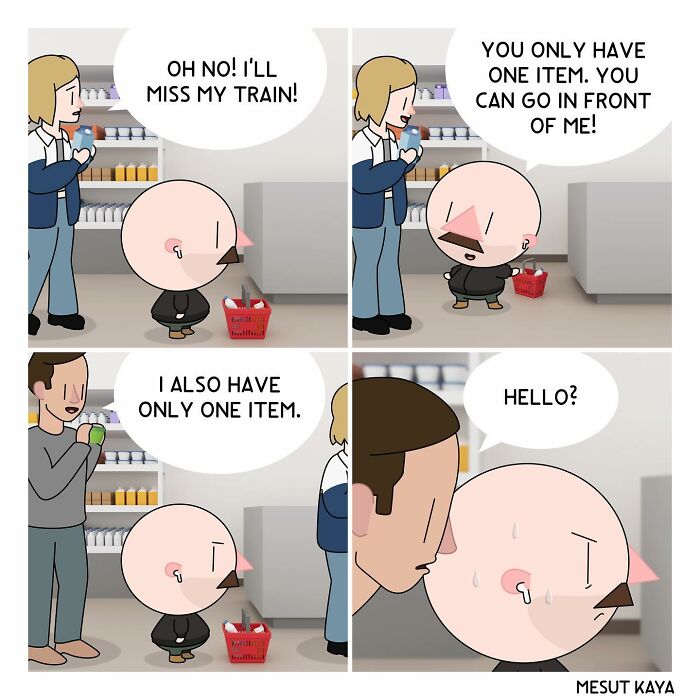 #5
#6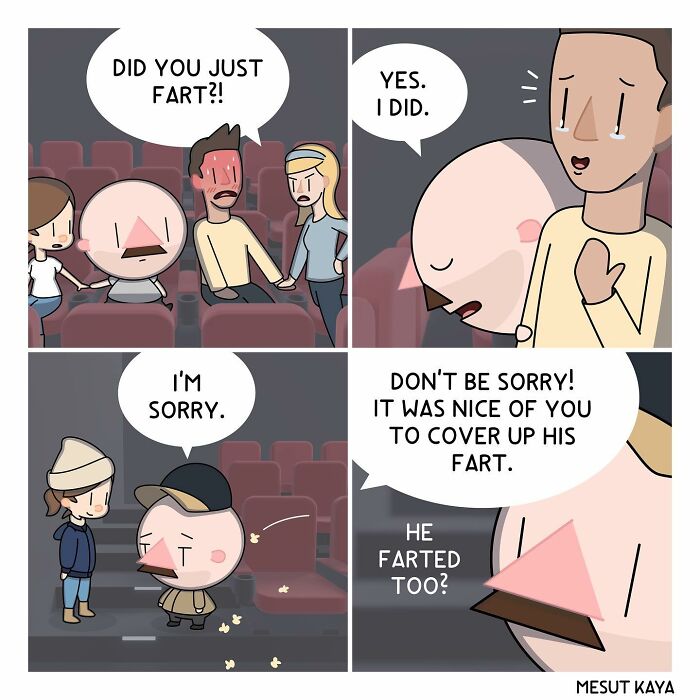 #7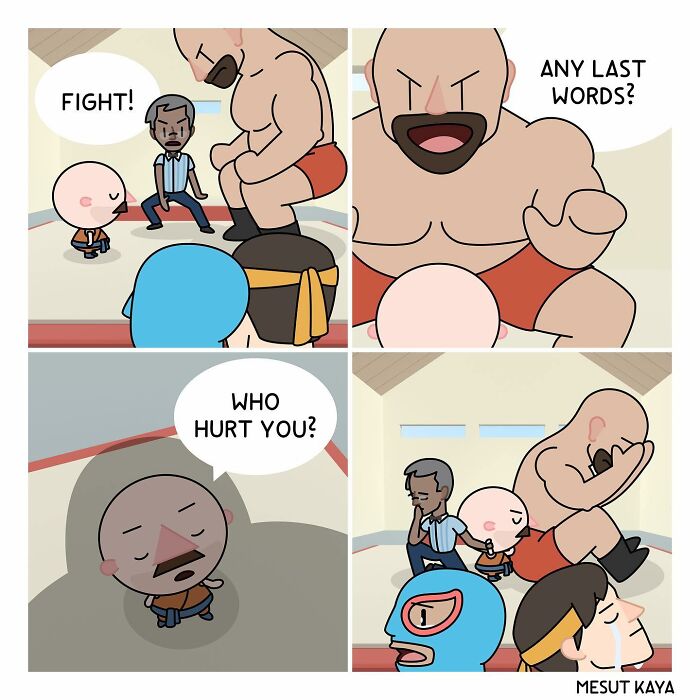 #8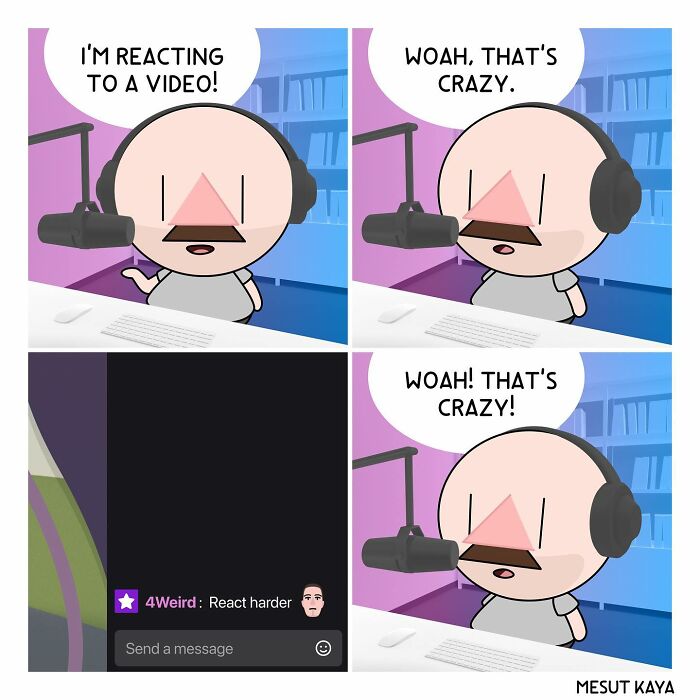 #9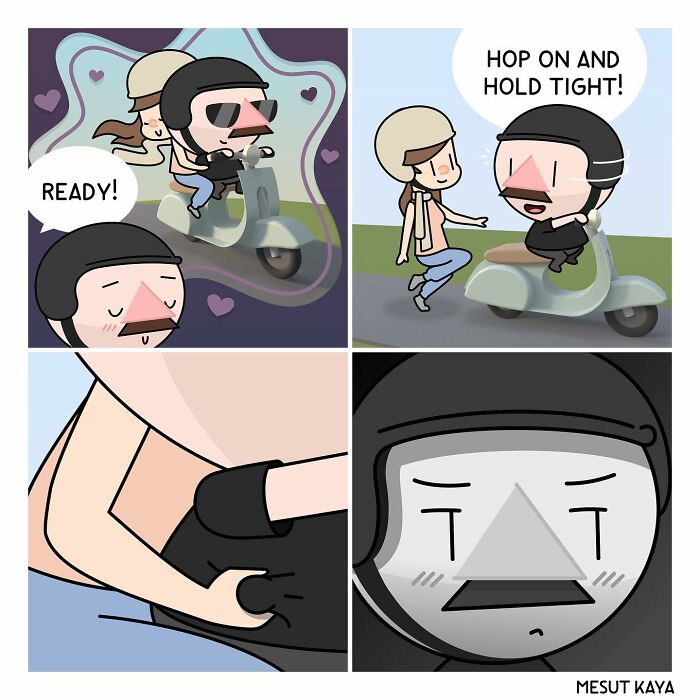 #10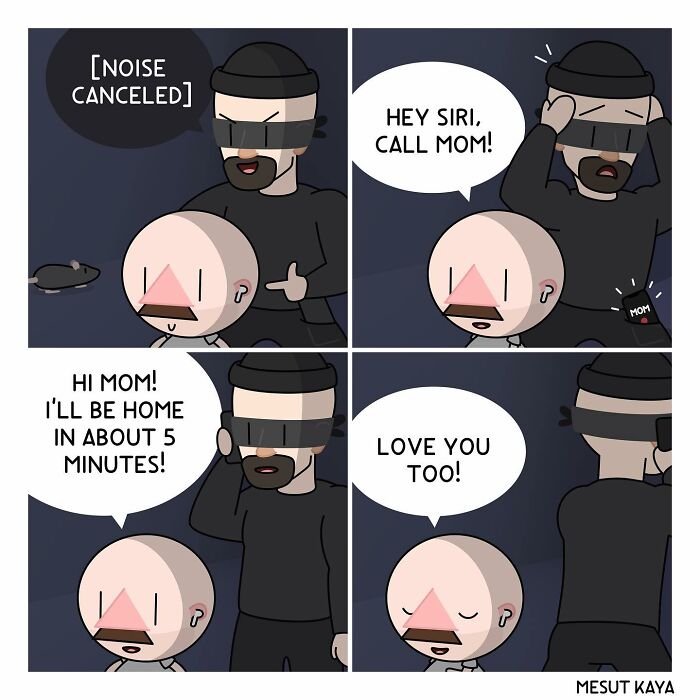 #11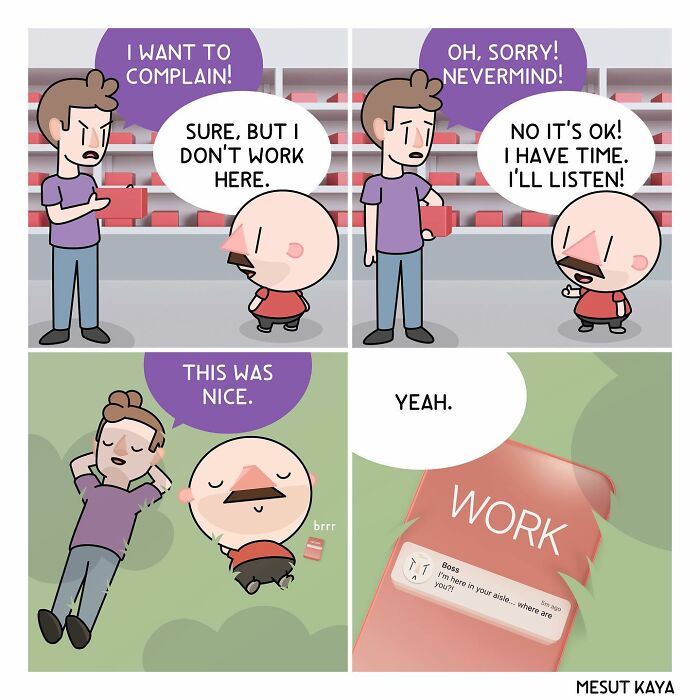 #12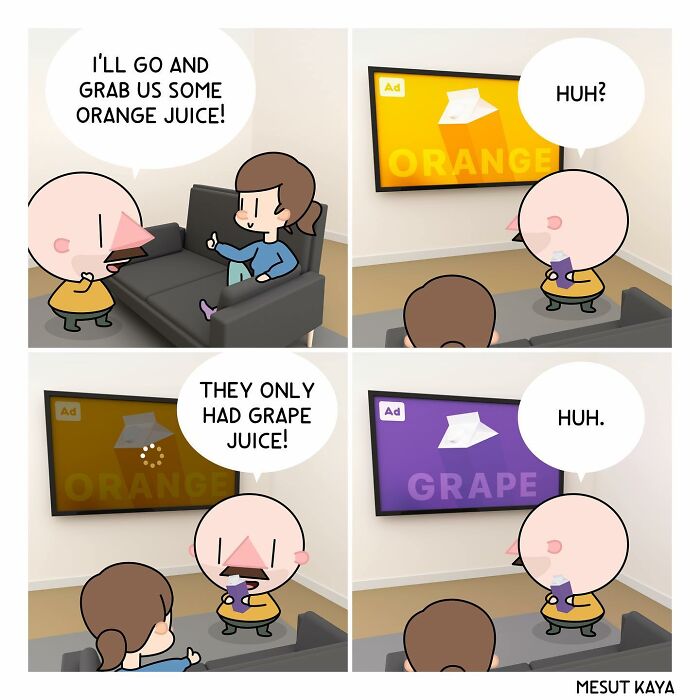 #13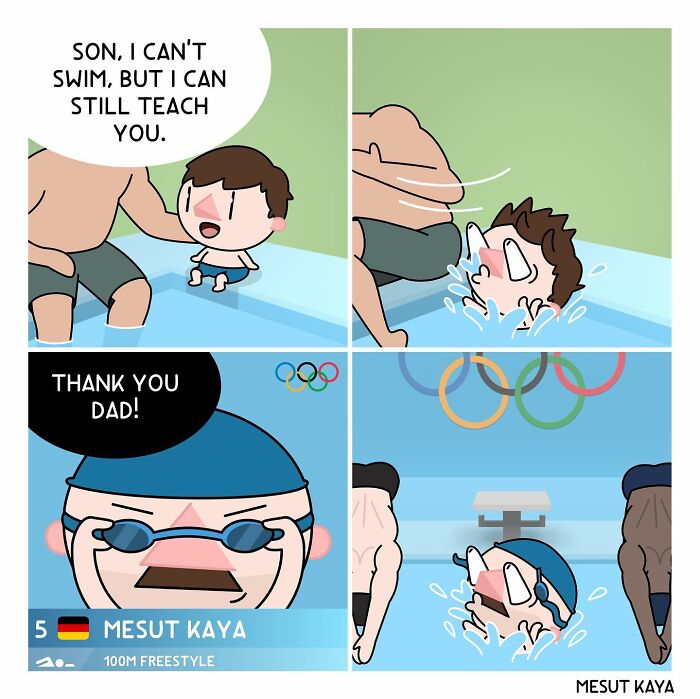 #14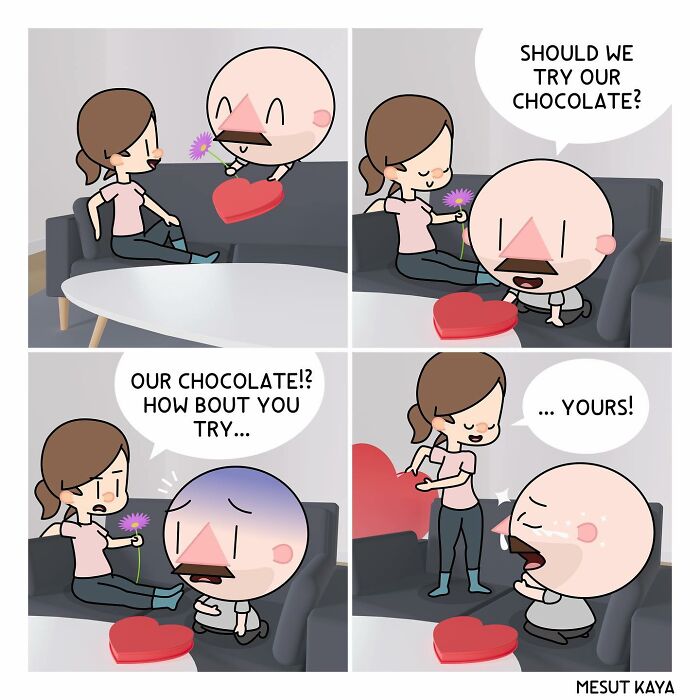 #15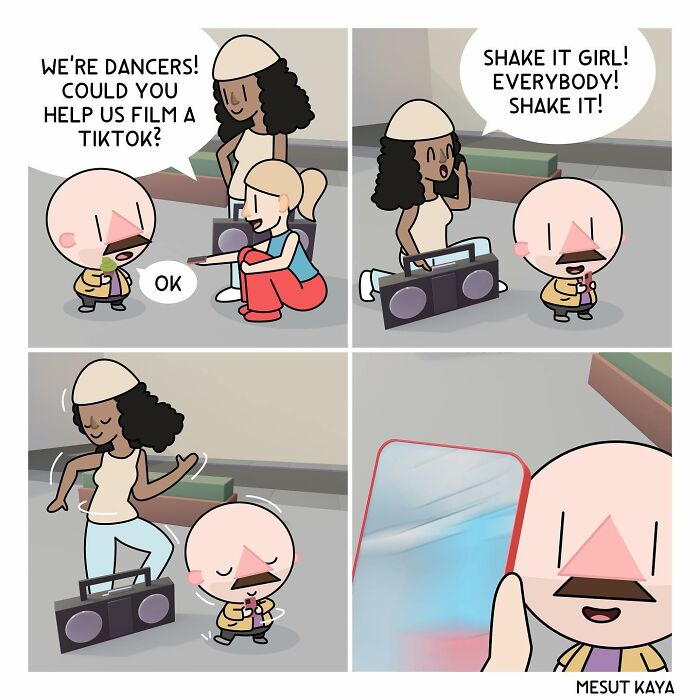 #16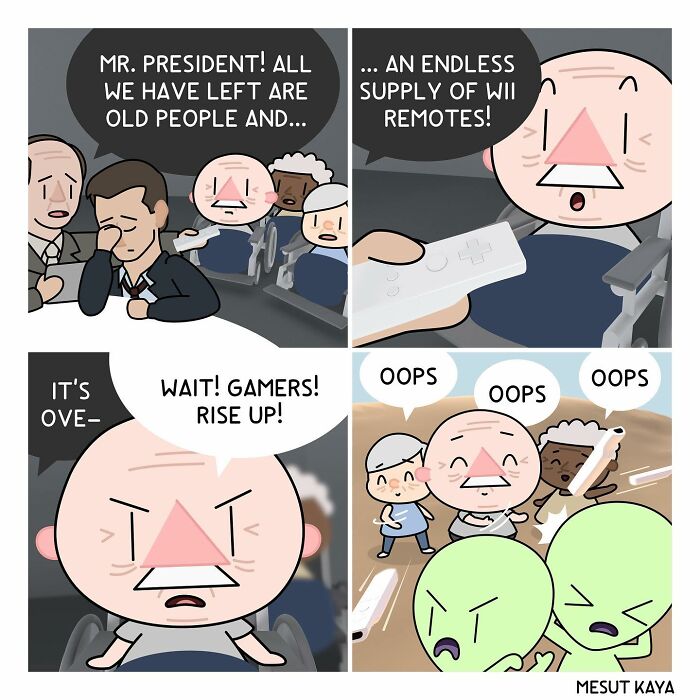 #17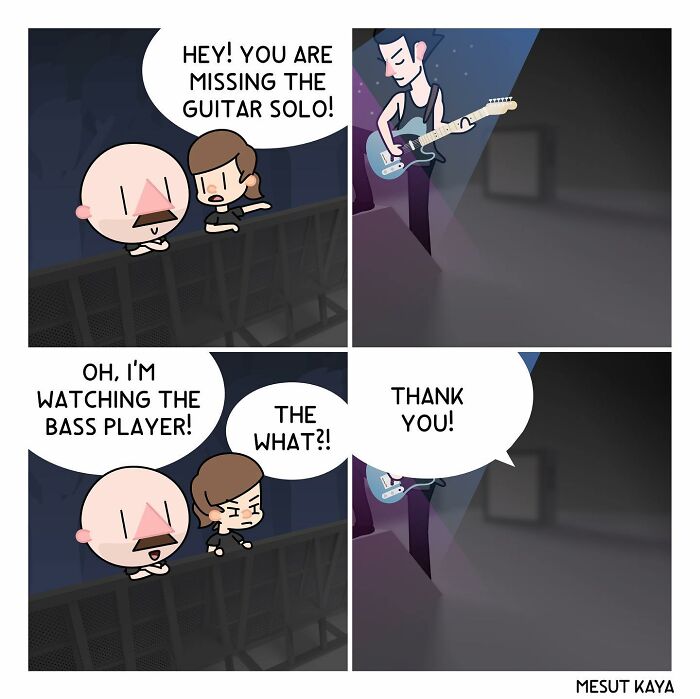 #18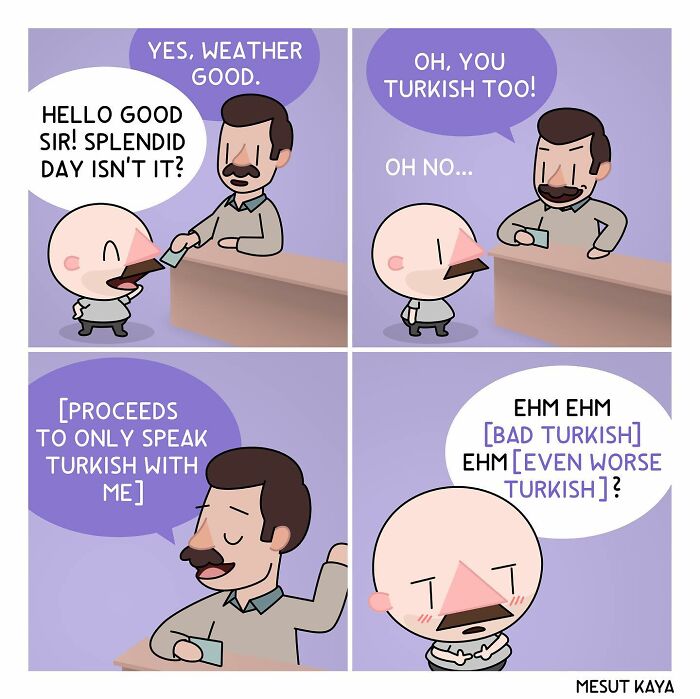 #19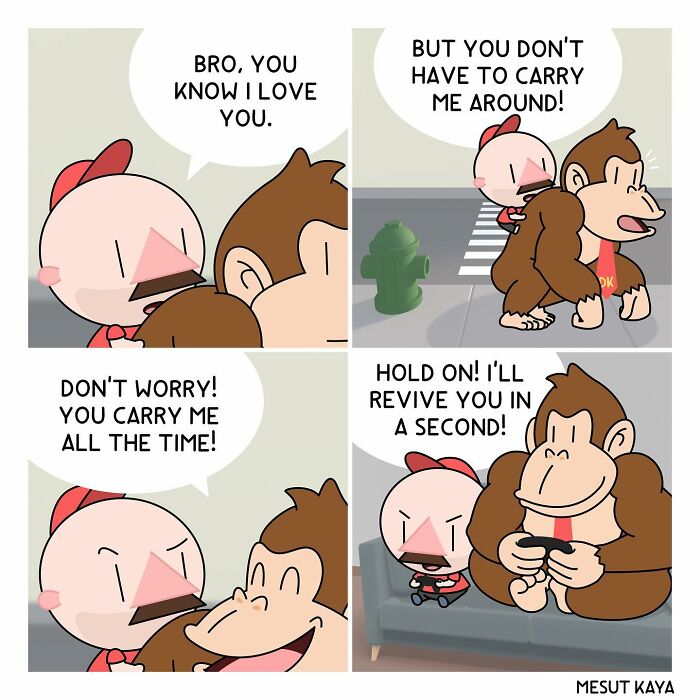 #20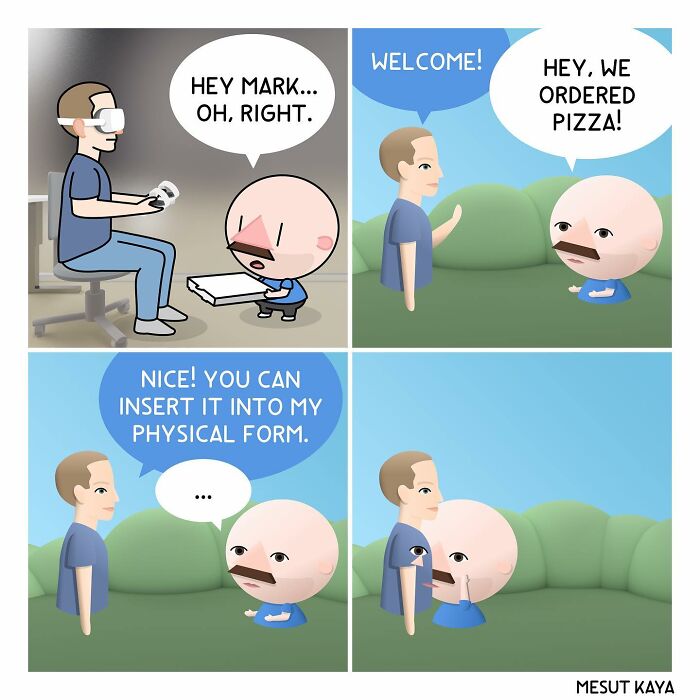 #21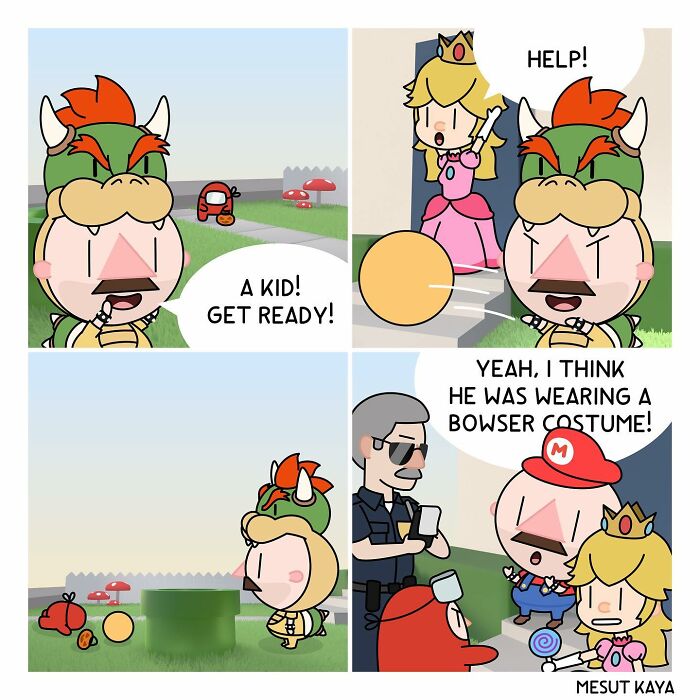 #22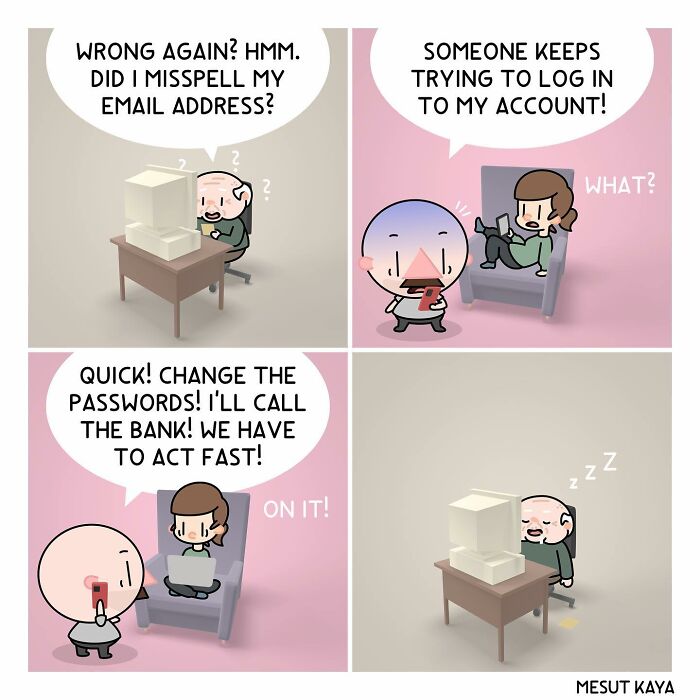 #23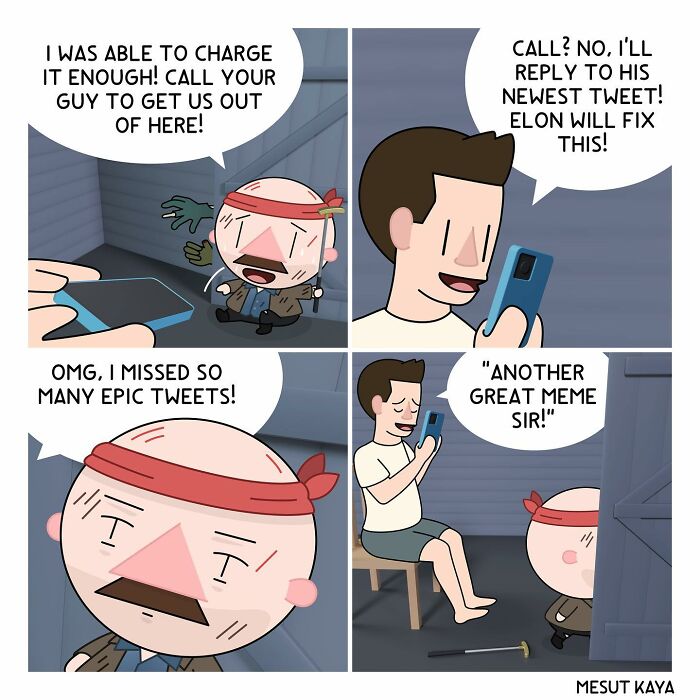 #24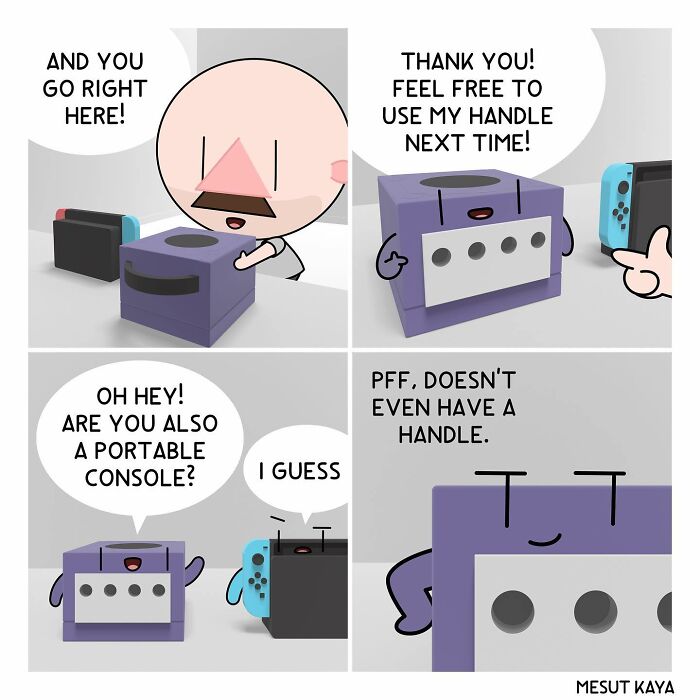 #25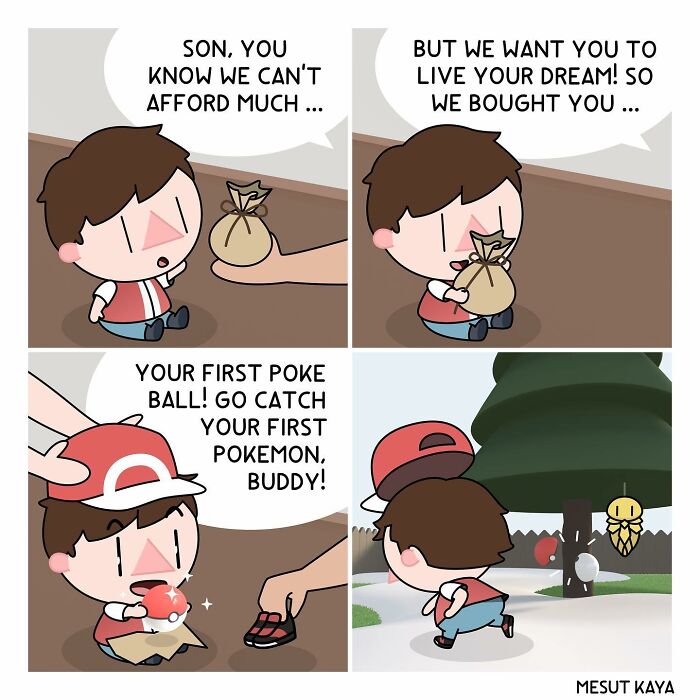 #26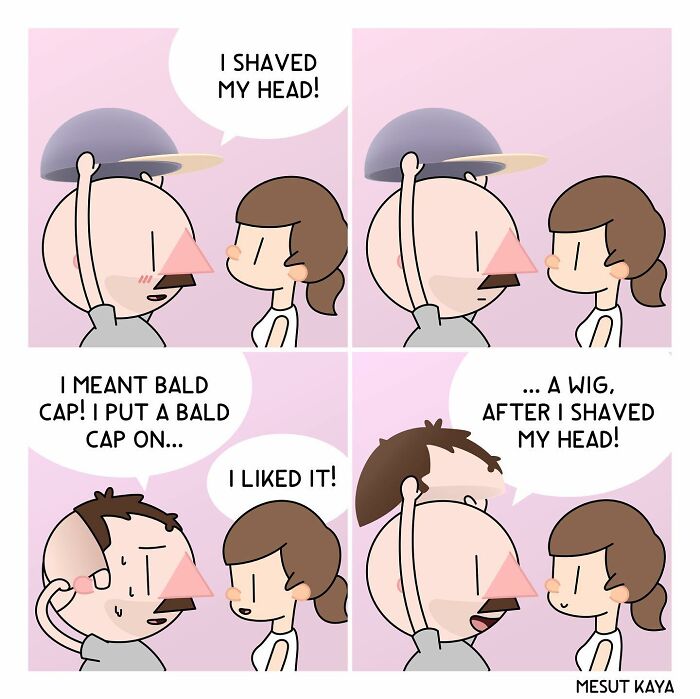 #27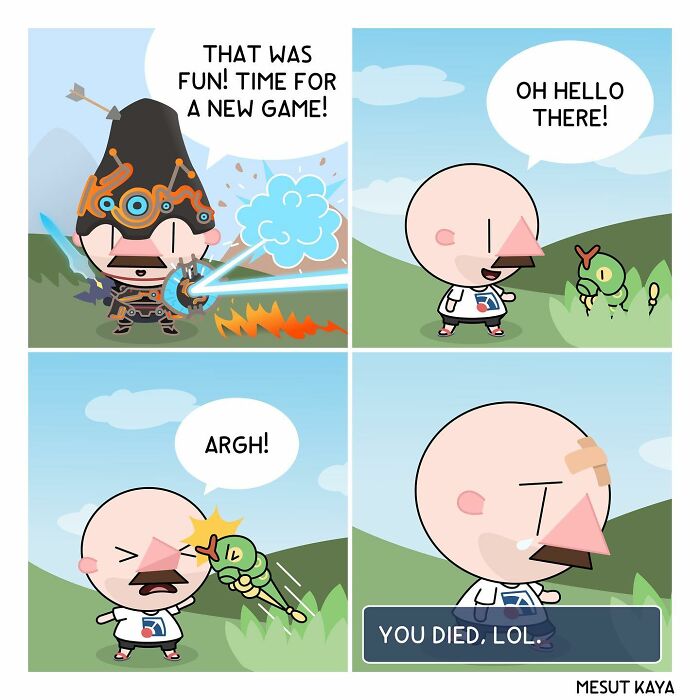 #28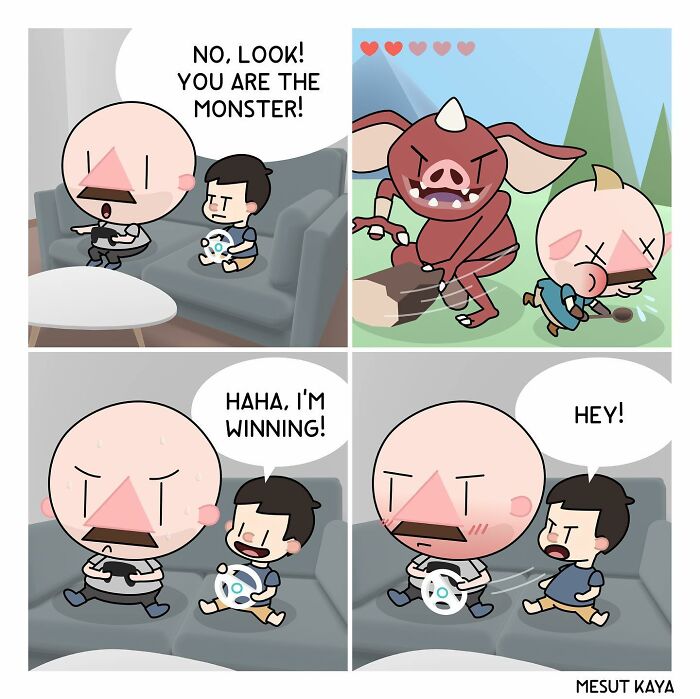 #29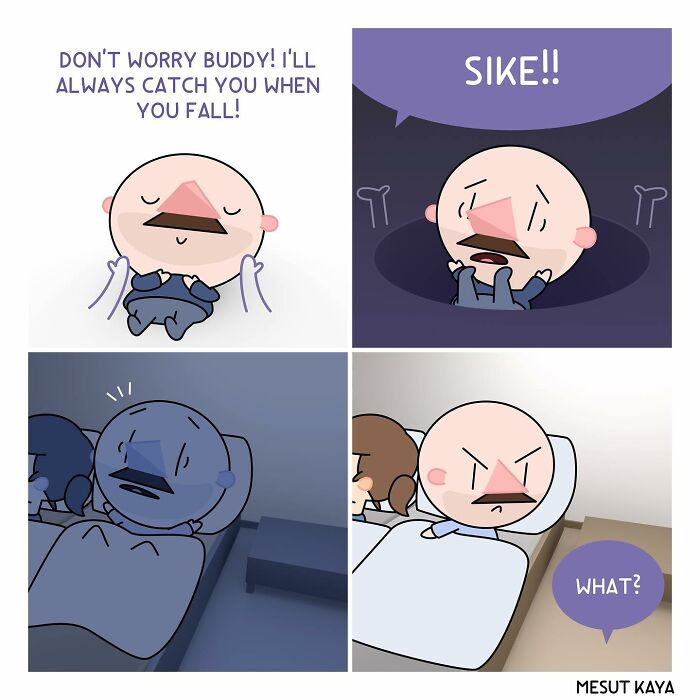 #30