Most of us are still fascinated by Disney characters and constantly want to see them in some other form. Usually, artists are making fan art featuring and reimagining them. But have you ever thought about how would Hollywood celebrities look if they were these famous Disney characters? 
Well to answer that question an artist named Helen Morgun made an entire series reimagining that.
Her artwork has become very famous and the internet has been loving this mashup of their two favorite things.
Helen's artwork features famous people like Emma stone as Merida, Billie Eilish as Kida Nedakh, and Rihanna As Tiana. The best part about this series is that Helen puts a lot of effort before assigning characters to the celebrities. For example, she studies carefully, the physical features as well as the personalities of the two before matching them. No doubt the illustrations are so perfect.  
Helen started this series by drawing  Rachel McAdams as Cindrella as she always loved Rachel and thought she would be perfect as Cinderella. After completing the illustration she realized this can be made as a series and her followers loved the idea. 
She feels transforming real-life stars into Disney characters is like a little adventure every time.
Scroll down and find the illustrations from Helen Morgun's series.
#1 Tom Hiddleston As Hades
#2 Rihanna As Tiana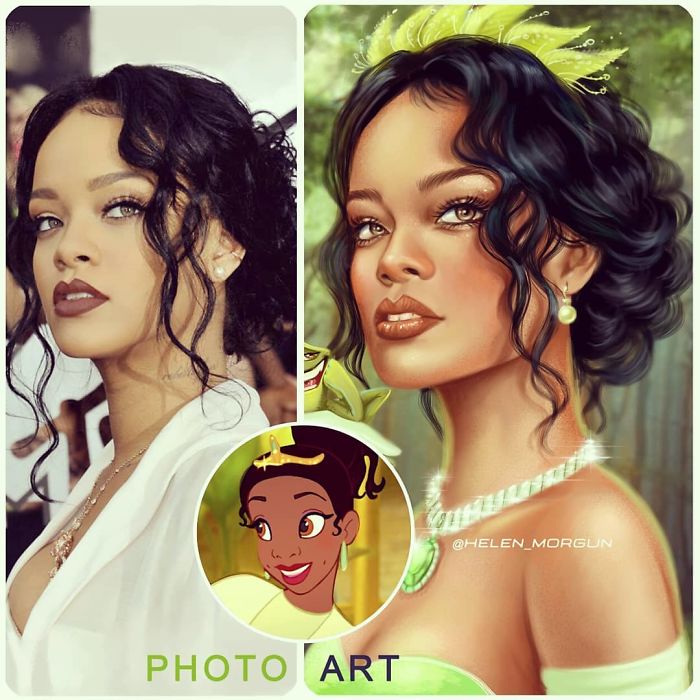 #3
Lena Headey As Evil Queen From Snow White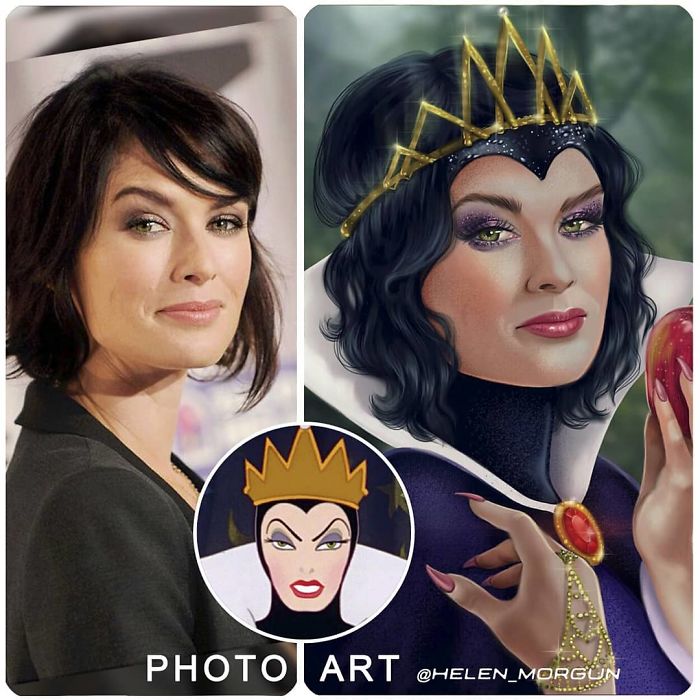 #4 Elizabeth Olsen As Jane
#5 Emma Stone As Merida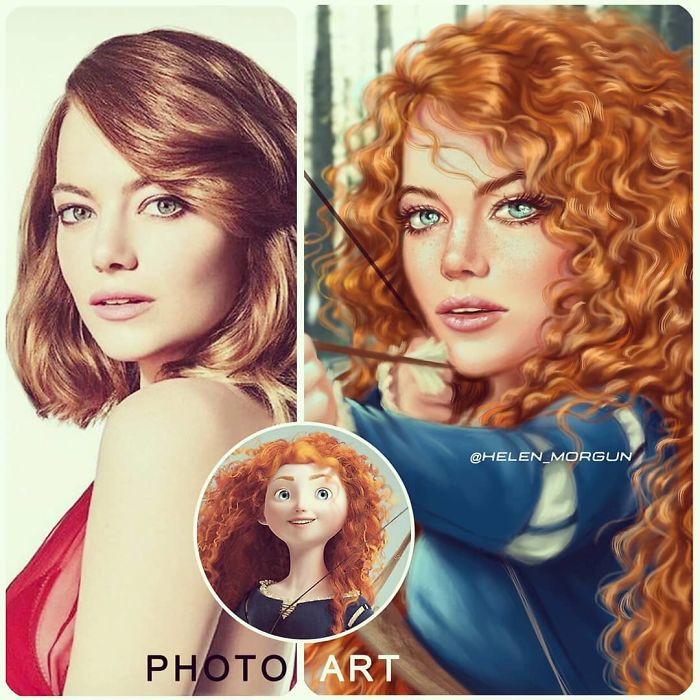 #6 Eva Green As Maleficent
#7 Salma Hayek As Mother Gothel
#8 Billie Eilish As Kida Nedakh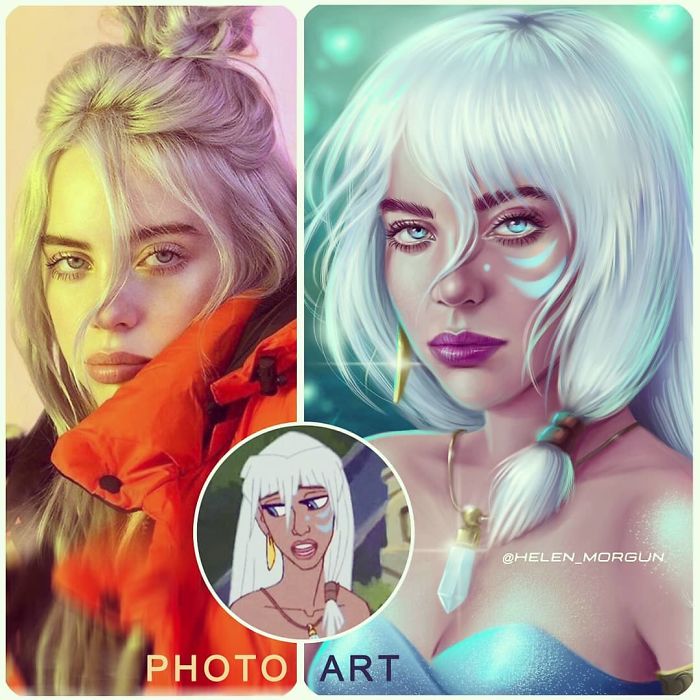 #9 Megan Fox As Megara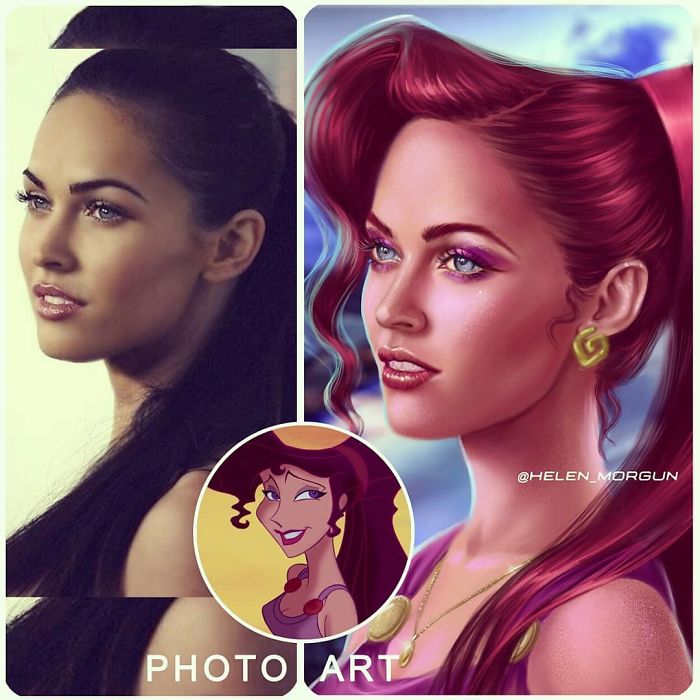 #10 Emilia Clarke As Belle
#11 Lucy Hale As Mavis Dracula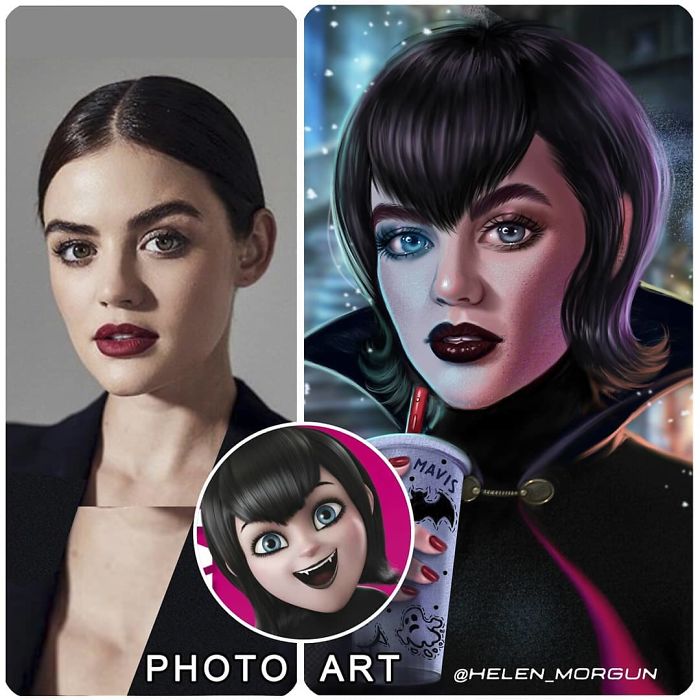 #12 Margot Robbie As Elsa
#13 Amanda Seyfried As Rapunzel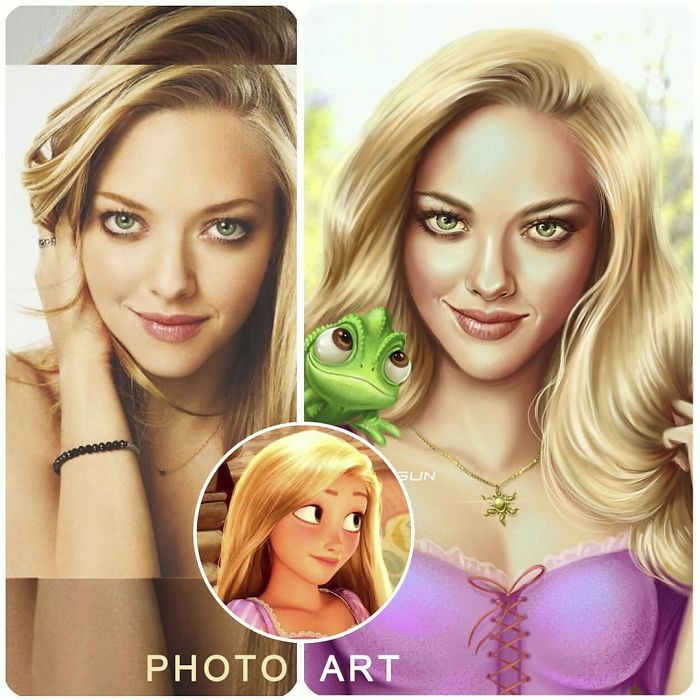 #14 Lady Gaga As Ursula From Little Mermaid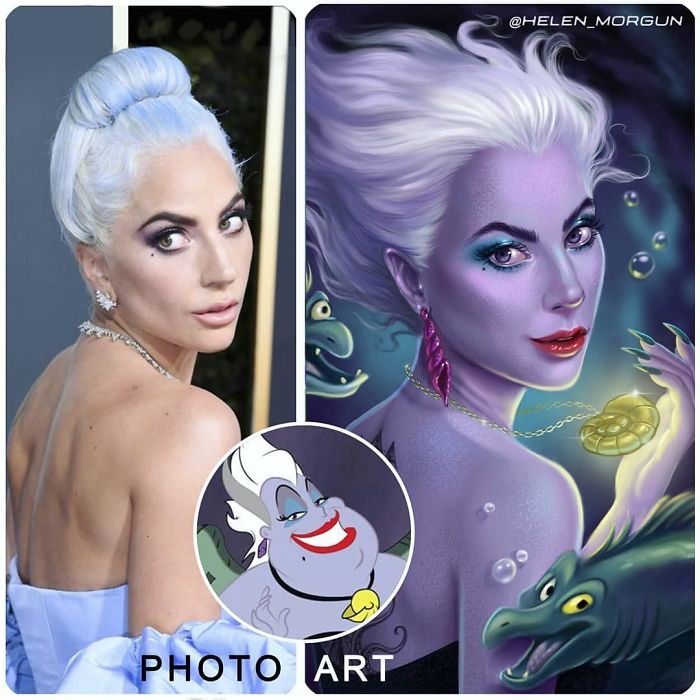 #15 Blake Lively As Aurora
#16 Mila Kunis As Esmeralda
#17 Amber Heard As Alice In Wonderland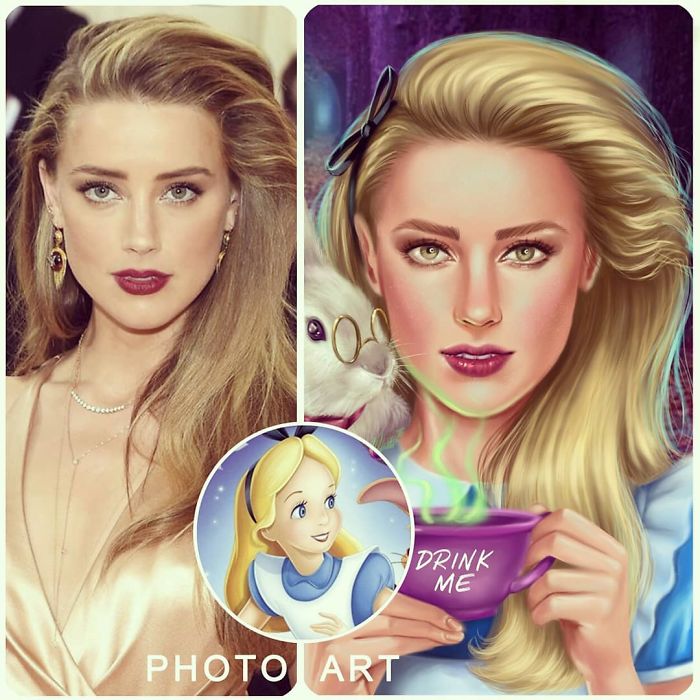 #18 Sophie Turner As Ariel
#19 Lili Reinhart As Alice In Wonderland
#20 Emma Stone As Cruella De Vil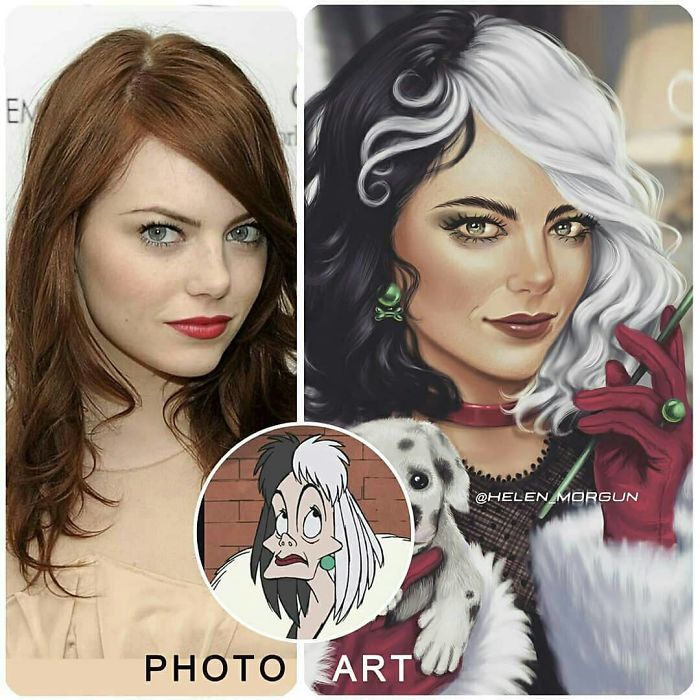 #21 Selena Gomez As Moana
#22 Leigh-Anne Pinnock As Pocahontas
#23  Camila Cabello As Jasmine
#24 Alyssa Milano As Ariel
#25 Lily Collins As Snow White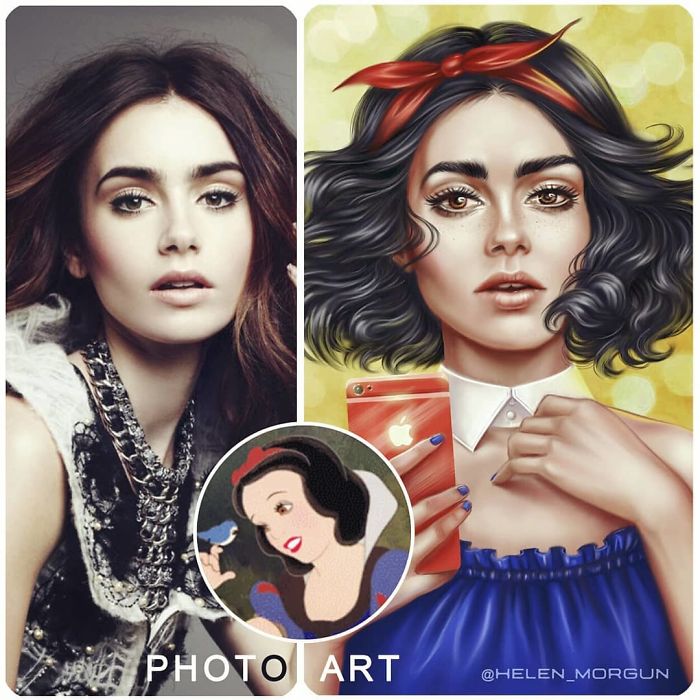 #26 Lucy Liu As Mulan