Whenever we talk about Disney characters we instantly think of Disney princesses, no one actually thinks about Disney princes who are also a very important part of the stories. Many fans have reimagined Disney princesses in different roles and in different worlds but there are hardly any fan arts of the princes. 
To change that an Artist named Oksana Pashchenko has opened a new world where she represents Disney Princes. She created a series where these princes take the role of fathers. 
The Russian artist illustrated the relationship between father and children spending time together and sharing beautiful moments. 
Being a Disney fan Oksana has created many artworks related to Disney princesses and villains and was compelled to do more by including Disney princes as well. She created beautiful and adorable work illustrating the relationship.
Oksana showed them doing many activities together and having fun. These illustrations show what kind of father princes will be raising their children in their own way.
Artist has drawn charters like Li Shang teaching Karate to his kid, Prince Charming baking with his daughter, Hercules struggling to do his daughter's hair, and Prince Adam reading a book to his daughter.
The artist has more than 99k followers on Instagram and growing as people adore her content very much.
Scroll down and find some of our best picks from Oksana Pashchenko's aka "goldoxi21" princes as father series.
#1 Just like her mother (Prince Henry from Cinderella)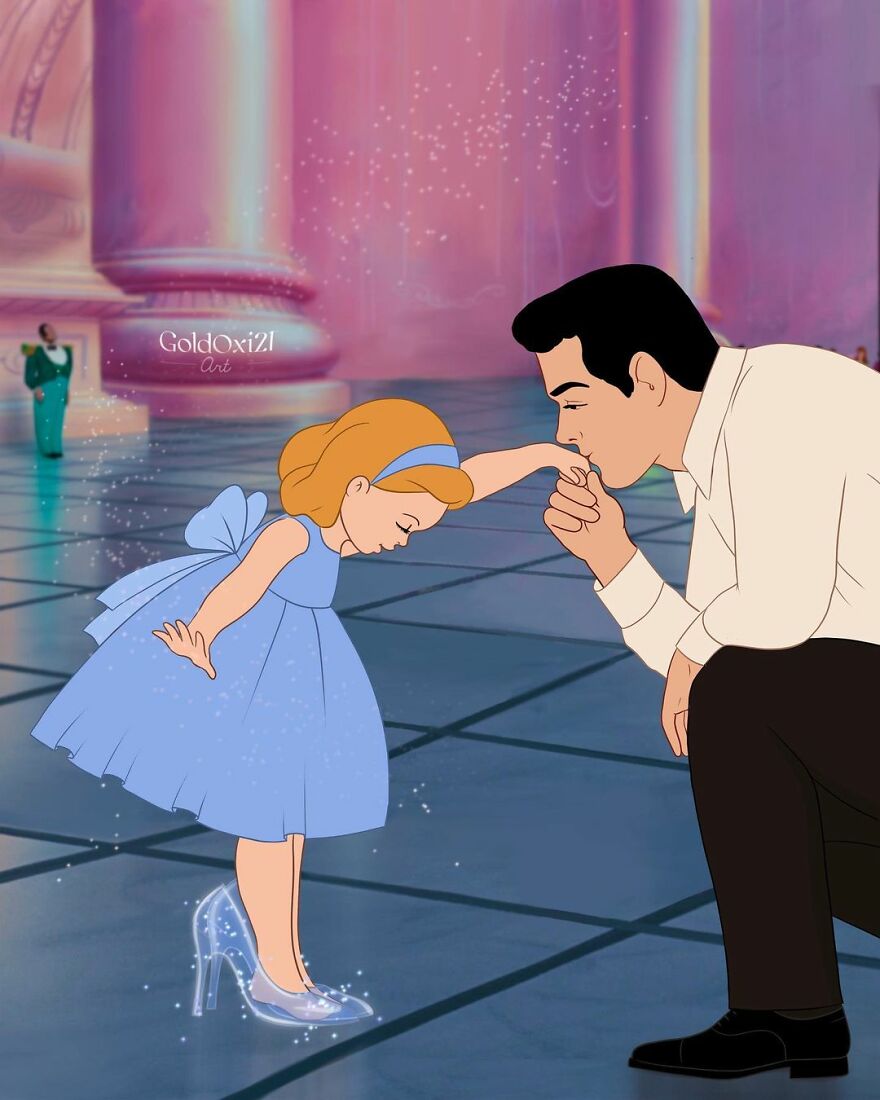 #2 Of course she likes bathing (Prince Eric from "The Little Mermaid")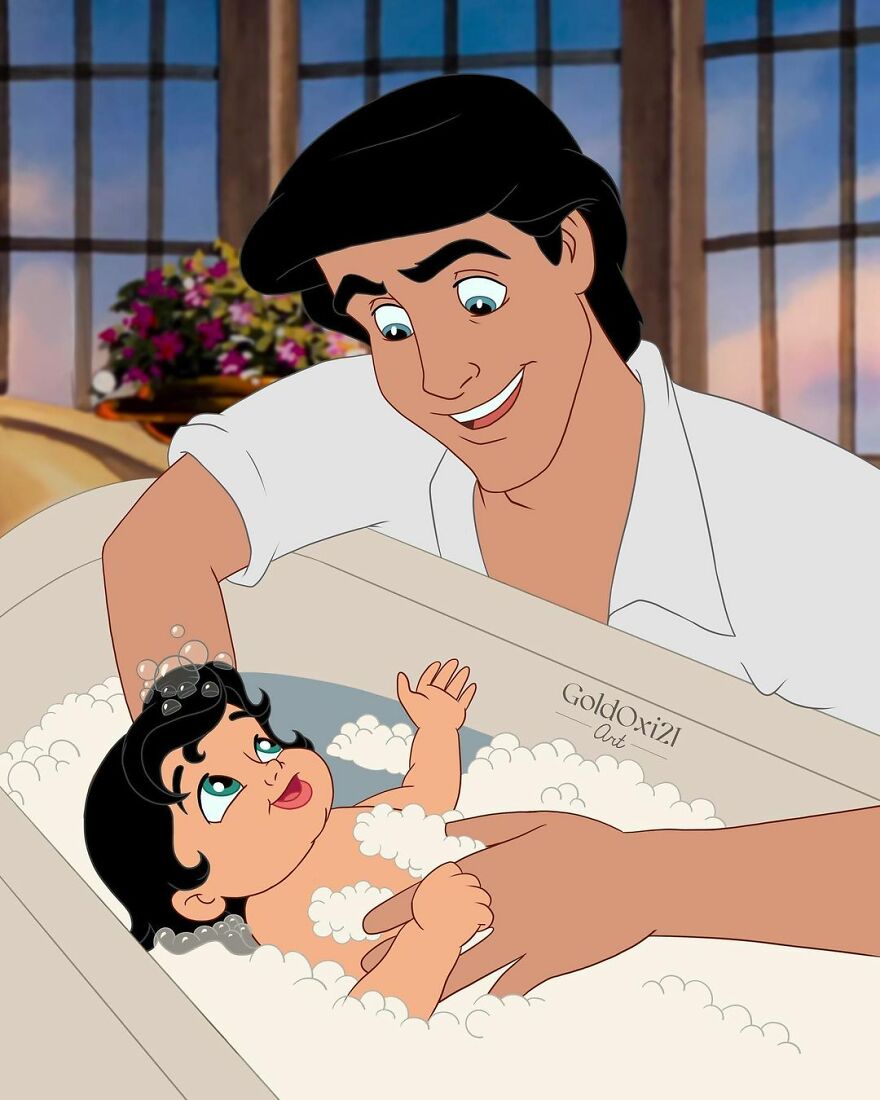 #3 Love for books (Prince Adam from The Beauty and Beast)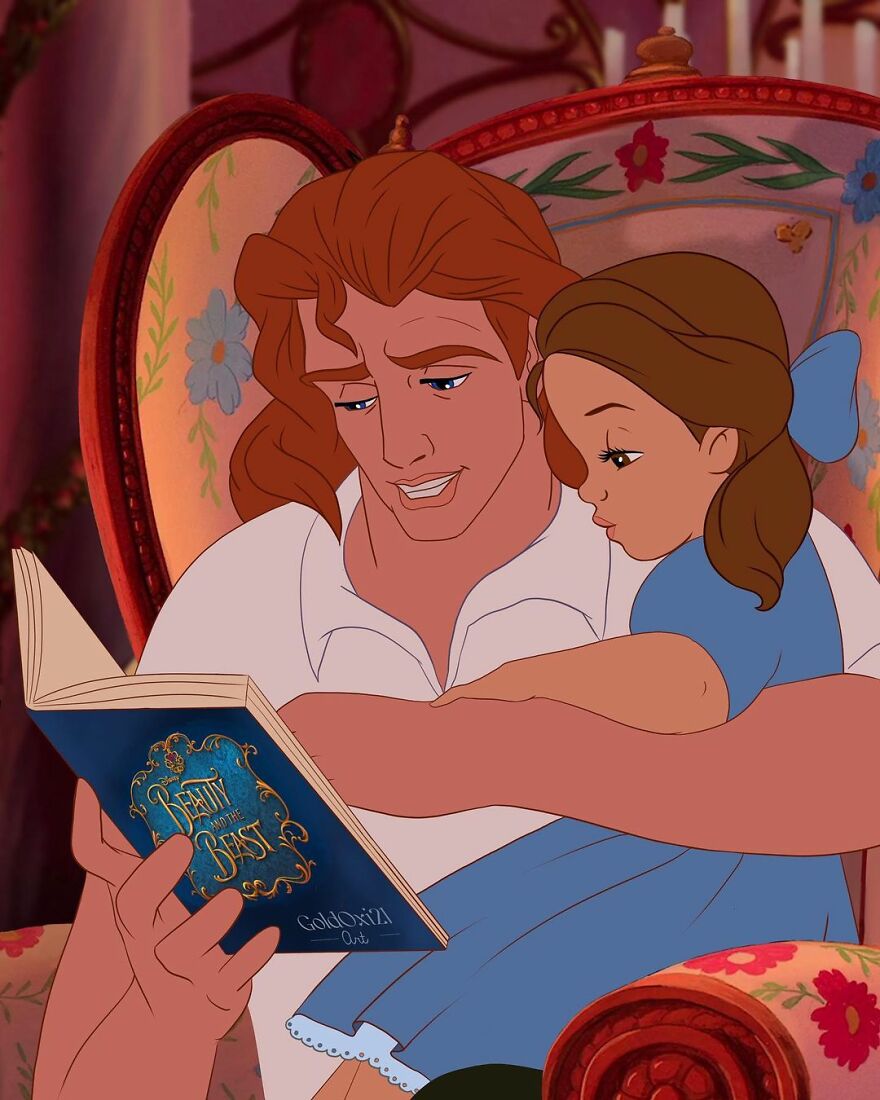 #4 Struggling as always (Hercules)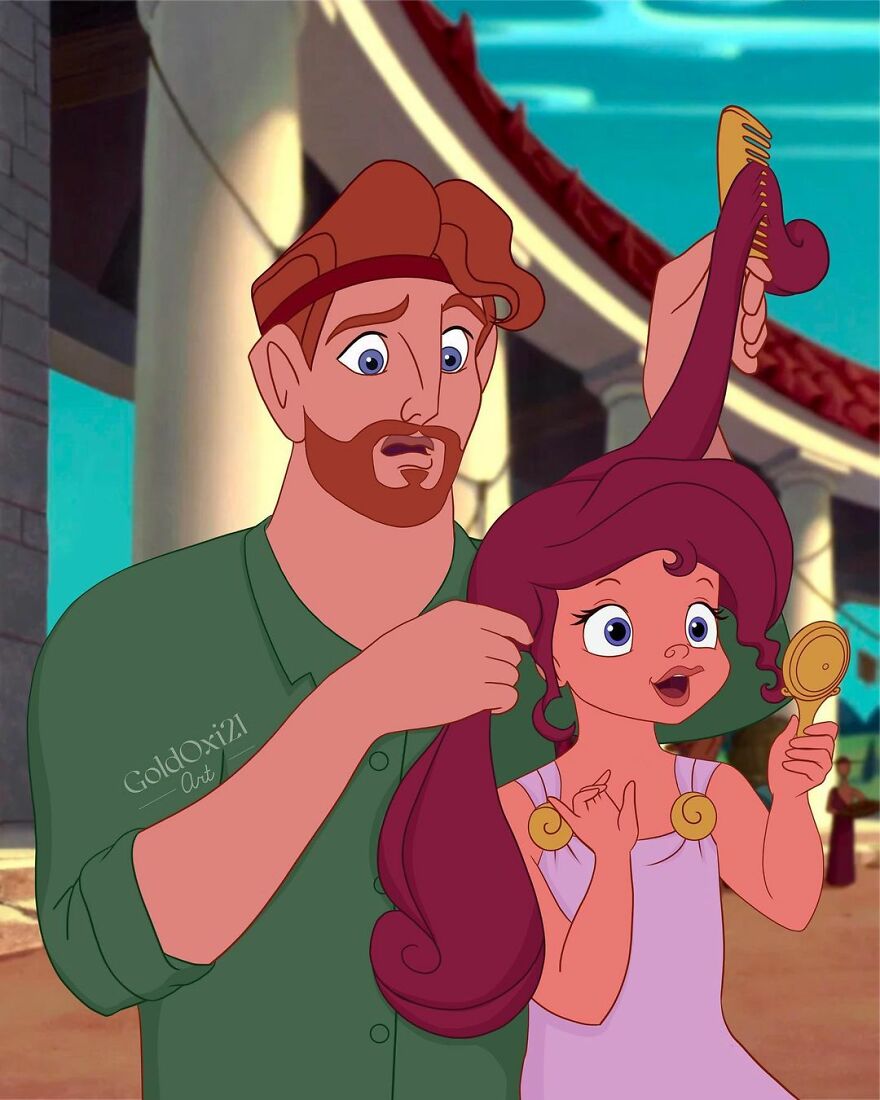 #5 Peacefully napping  (Prince Phillip from Sleeping Beauty)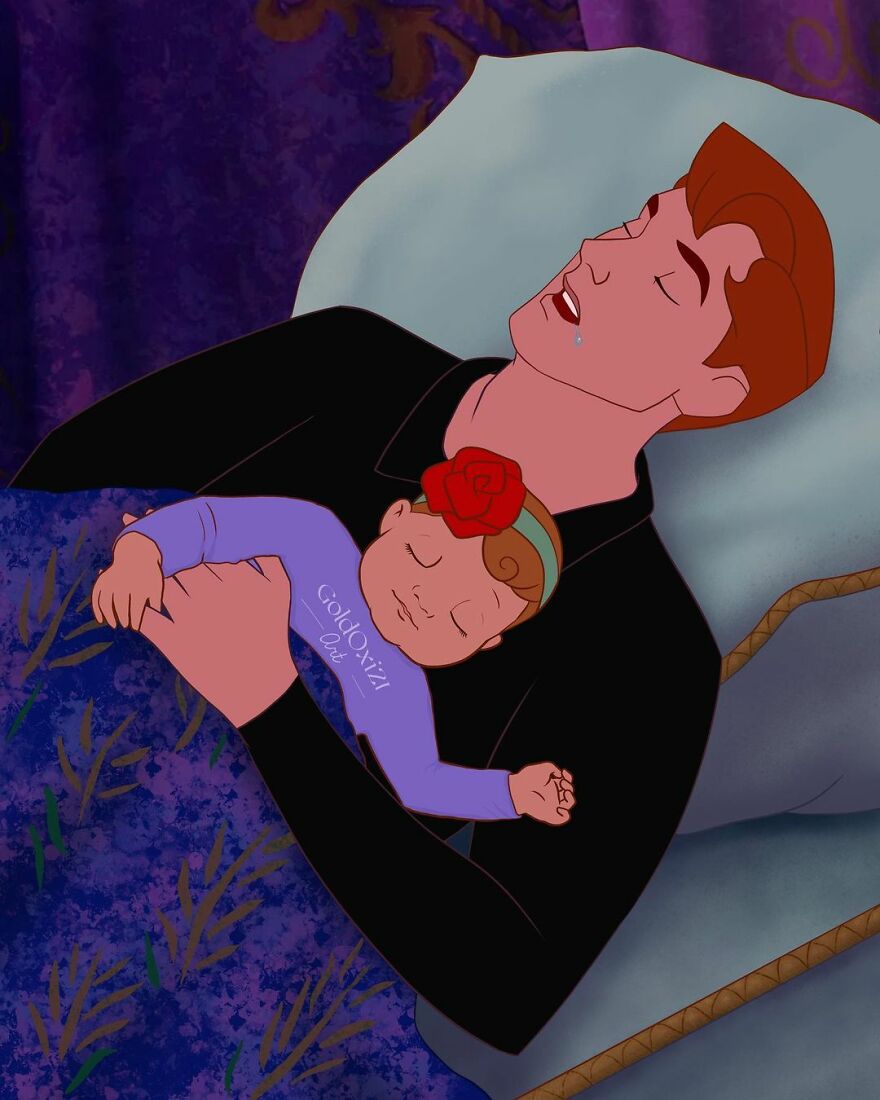 #6 Cooking with the daughter (Prince Charming from Snow White)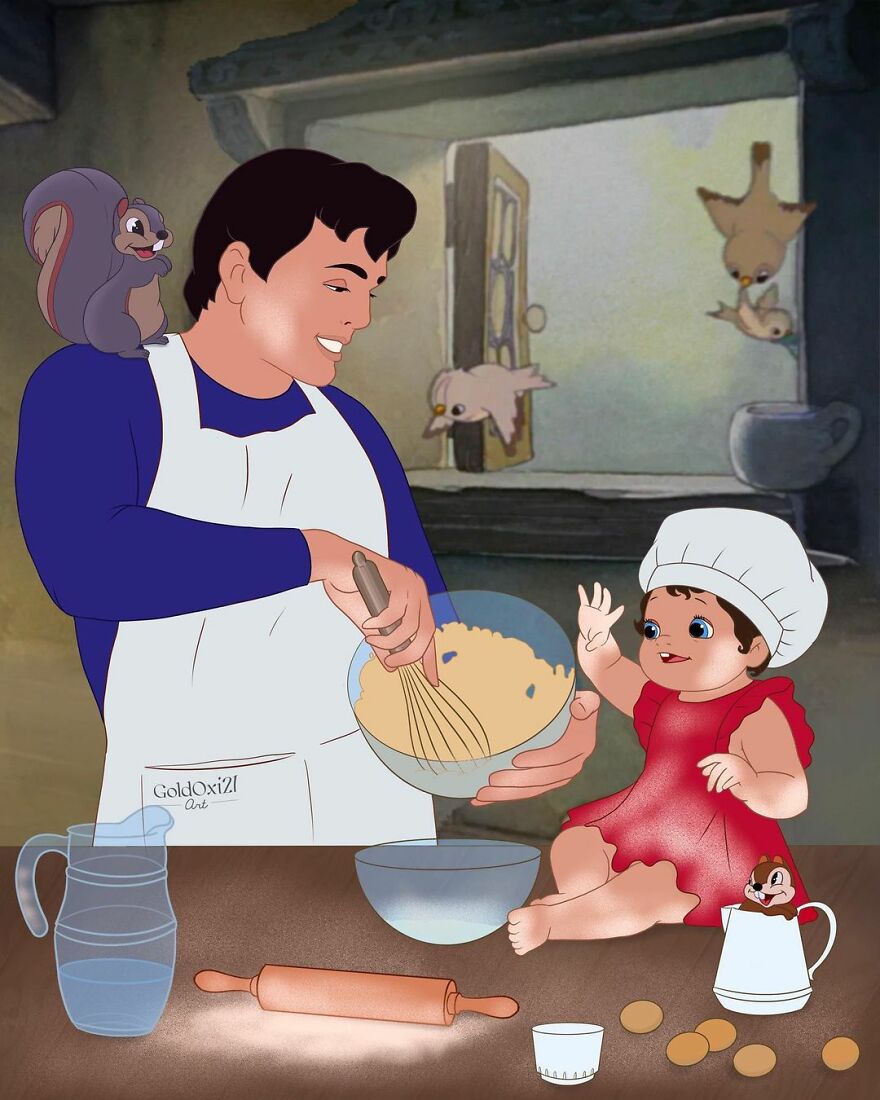 #7 Sharing adventure stories with the little one (Aladin)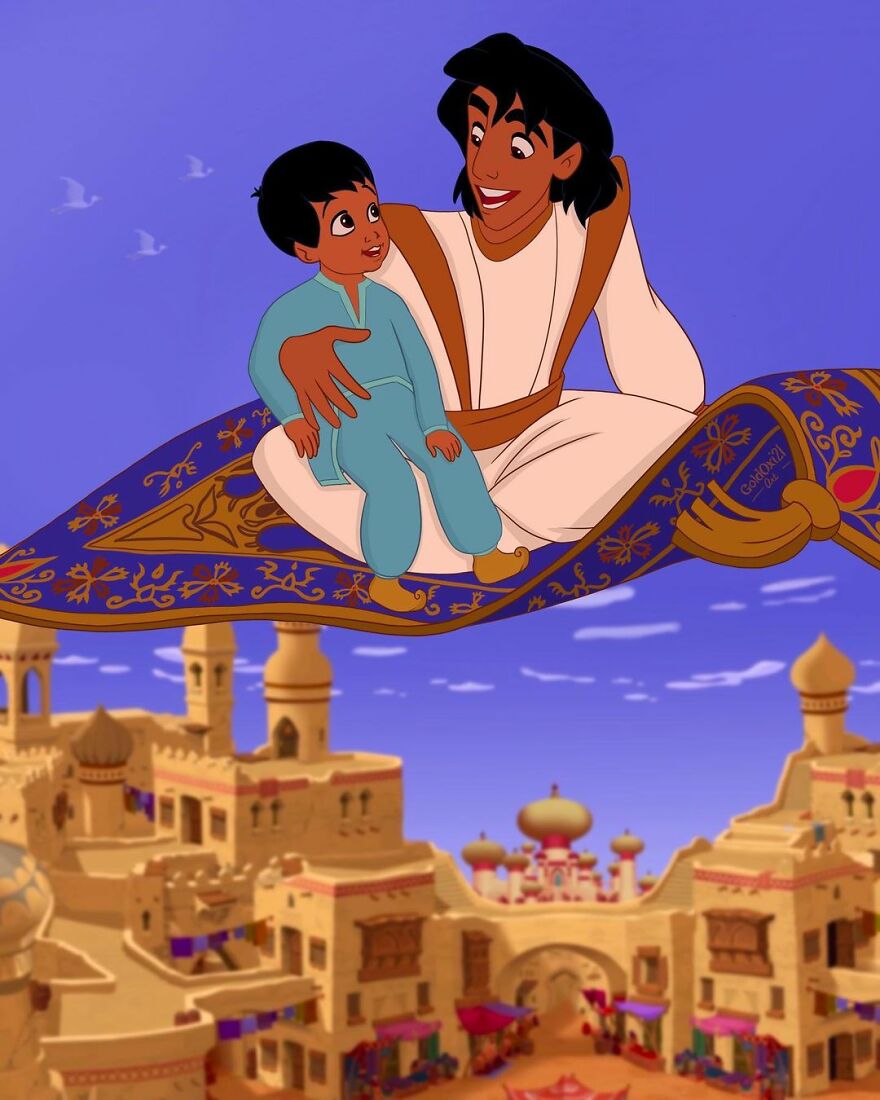 #8 He is a born fighter (Prince Li Shang from Mulan)