Solange aka Tia Sol ("Aunty Sun") has become quite a sensation because of her creative cosplays. This Brazilian mom has become quite popular on her Facebook page with more than 110k likes. 
She makes her costumes by herself by buying them online and putting things together to make them more like the character. Tia sol enjoys attending local events with her spot-on character dresses. She dresses as older women or older characters from animated movies.
Tia sol started enjoying Cosplays when she used to accompany her daughter to cosplay events. She loved the idea and started participating in these events.
Solange explained "A friend said that I wouldn't have the guts, I chose a character and had the costume made without saying another word. It was Tweety Bird's granny. "I didn't know that I wouldn't be able to stop myself from going to the events!"
She surely is one of a kind and hard to miss as the character she chooses is not usually represented. She has done many famous characters like Muriel from Courage The Cowardly Dog, Yubaba from Spirited Away, the fairy godmother from Cinderella, and many more.
Solange feels grateful that the younger participants have welcomed her warmly into the community.
Scroll down and enjoy some of our best picks from Tia Sol's wide variety of Cosplays.
#1
The Bored Witch from The Triplets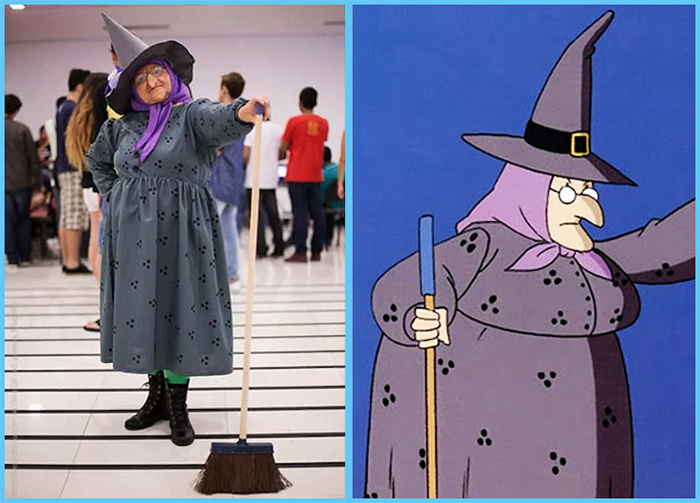 #2
Genkai from Yu Yu Hakusho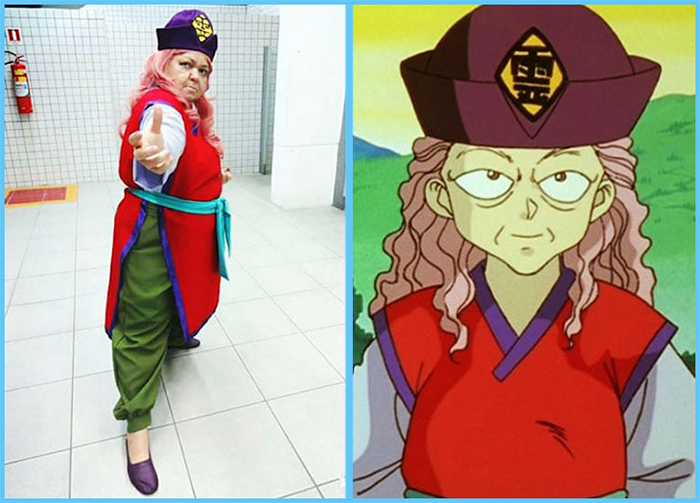 #3
Dungeon Master from Dungeons and Dragons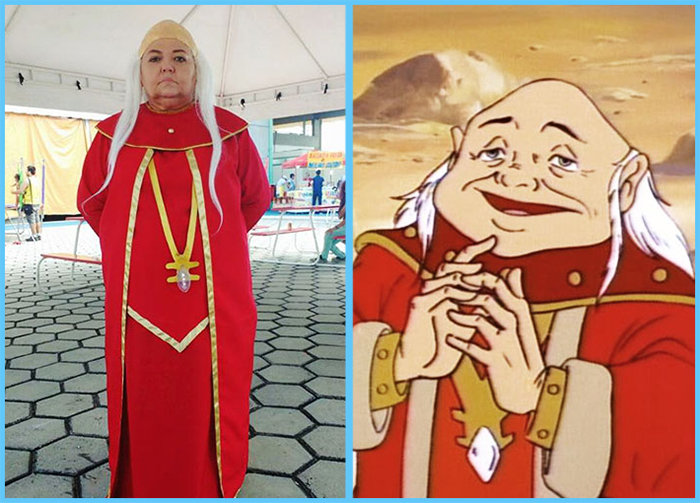 #4 
Rita Repulsa from Power Rangers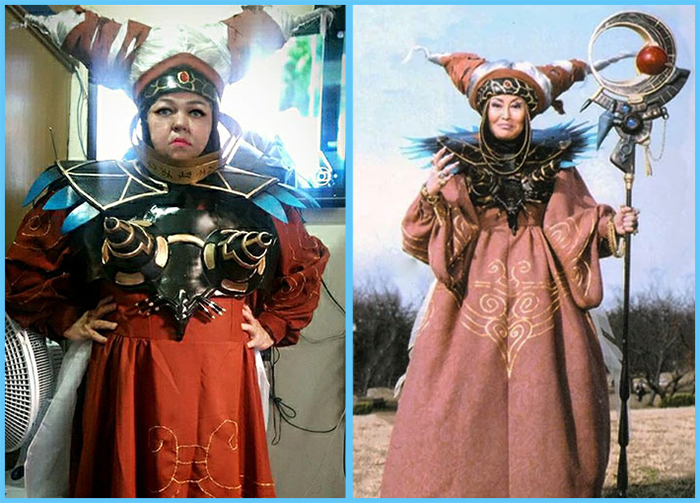 #5
Toph Beifong from Legend of Korra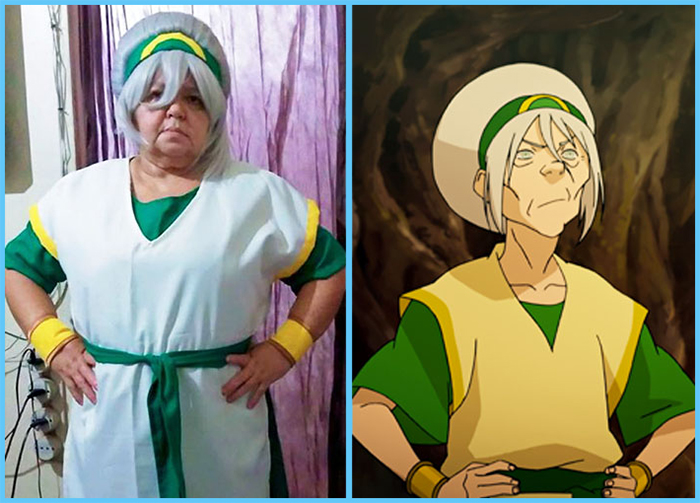 #6
Kaede from Inuyasha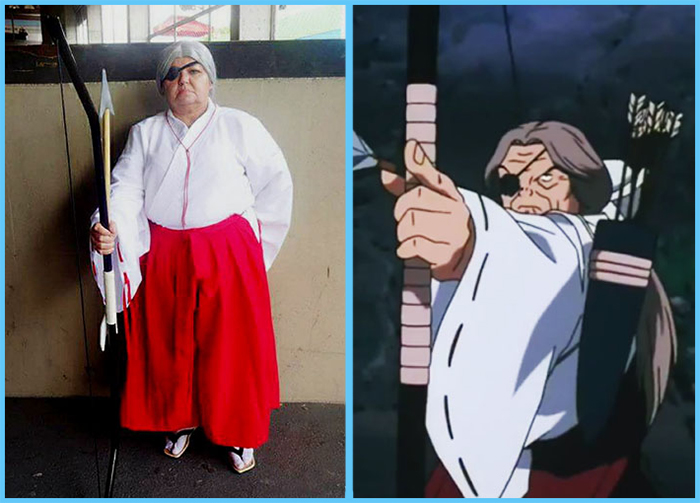 #7
Sophie Hatter from Howl's Moving Castle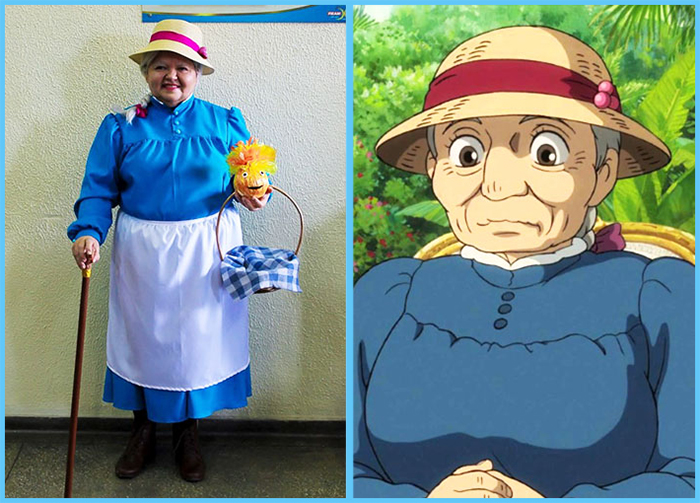 #8
Gramma Tala from Moana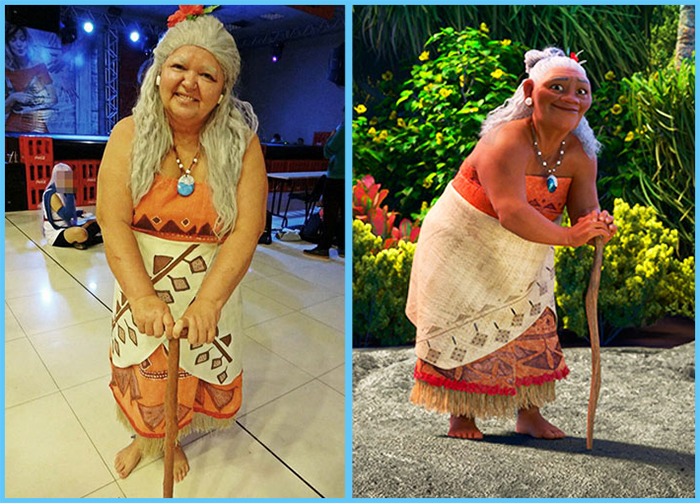 #9
Granny from Looney Tunes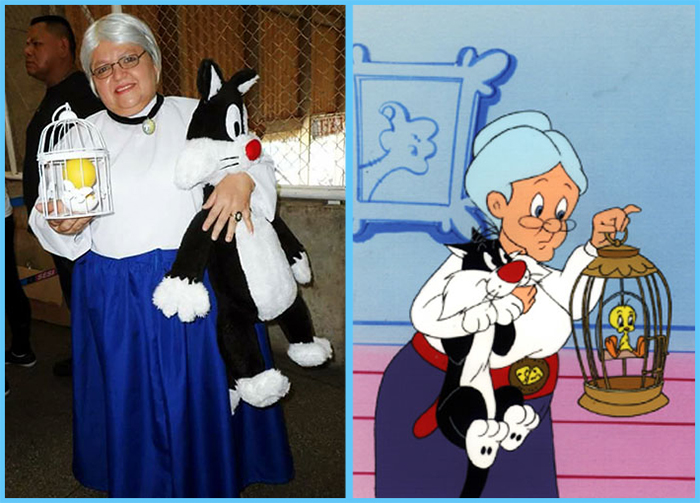 #10
Muriel from Courage the Cowardly Dog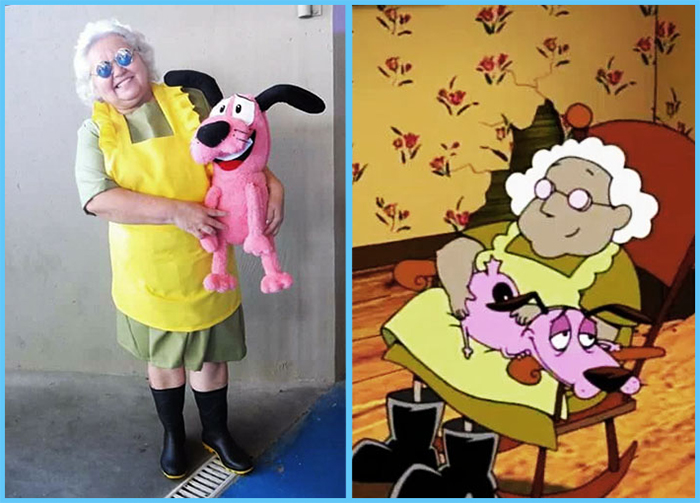 #11
Madame Mim from The Sword in the Stone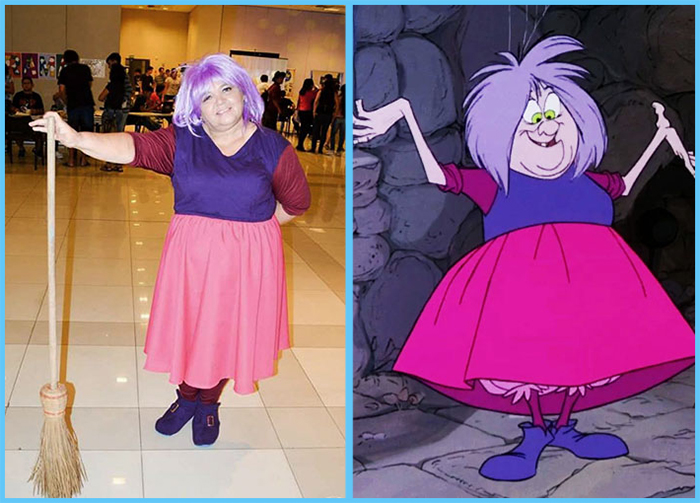 #12
Ursula from The Little Mermaid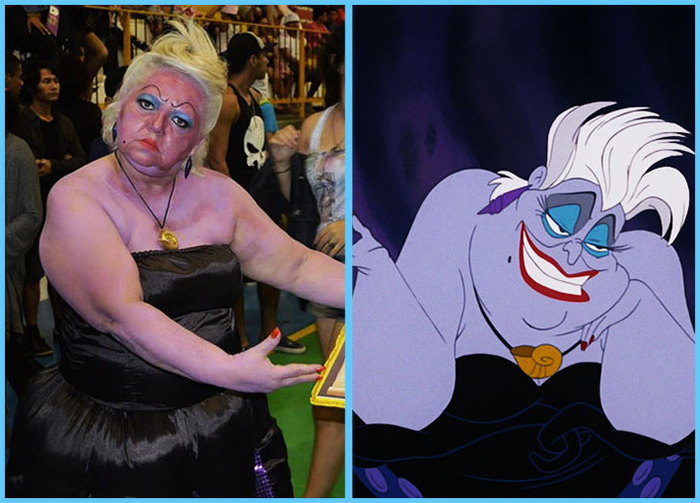 #13
Fairy Godmother from Shrek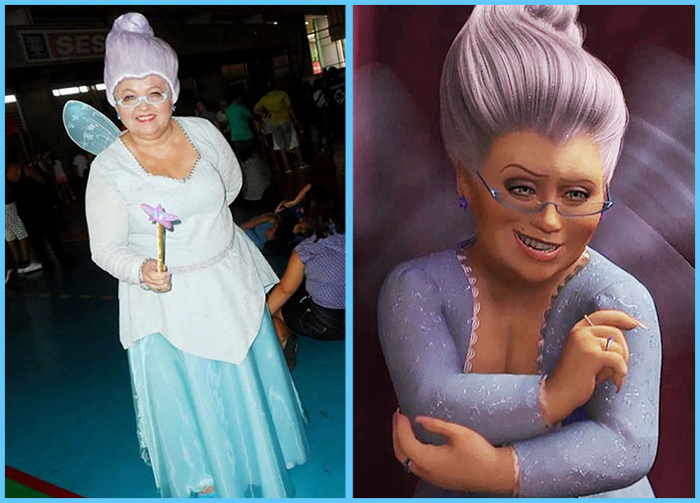 #14
Fairy Godmother from Cinderella