Parenting is one of the tough jobs out there. Becoming a parent is a beautiful feeling in itself but, boy this is tough. This job should come with a manual on how to be a parent and handle kids. 
Being a first-time parent is a heck of a task, your life will just revolve around the kid. Your baby is in charge of your life, they will decide your schedule whether you are going to sleep tonight or will be up till noon. Taking quality time is just a dream.
An artist named Yehuda Adi Devir is an illustrator based in Israel who has been illustrating his life with his wife Maya for years. He has created an exceptional portfolio of family comics.
Yehuda started a new series in an addition to his work before. He draws about the parenting struggles he and Maya go through in daily life. The series is painfully relatable but adorably hilarious.
He always had a passion for art since childhood. When he was young, he started painting on his wall and discovered he was interested in it. 
The couple has a beautiful baby girl who keeps them on their toes all the time. 
The comics show everything a new parent will face while taking care of a child. From the mood swings while in pregnancy, trying to feed the child, passing out on the couch after being exhausted all day, to the cute moments with the baby this series has got it all.
His art has become very famous lately. The best thing people like about his art is it's relatable as well as witty at the same time. Everyone is going through the same situations in their life and to see someone putting it comically is nice.
Yehuda has more than 5.6M followers on Instagram and has been featured in many magazines and publications all over the world including Huffington post.
Scroll down and find our best pics from the artist's illustrations.
#1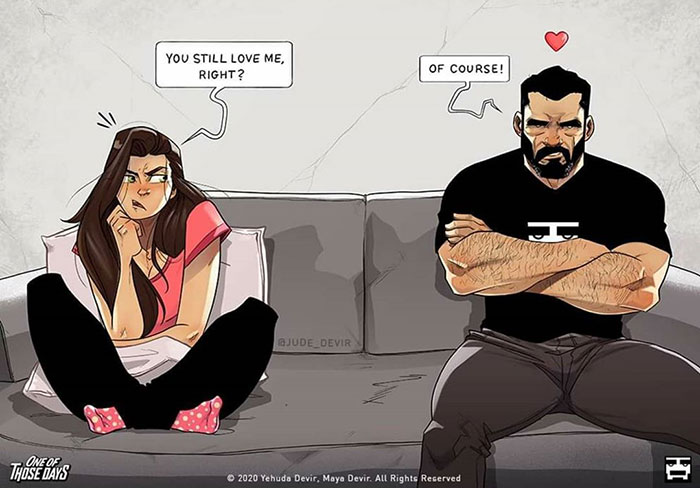 #2
#3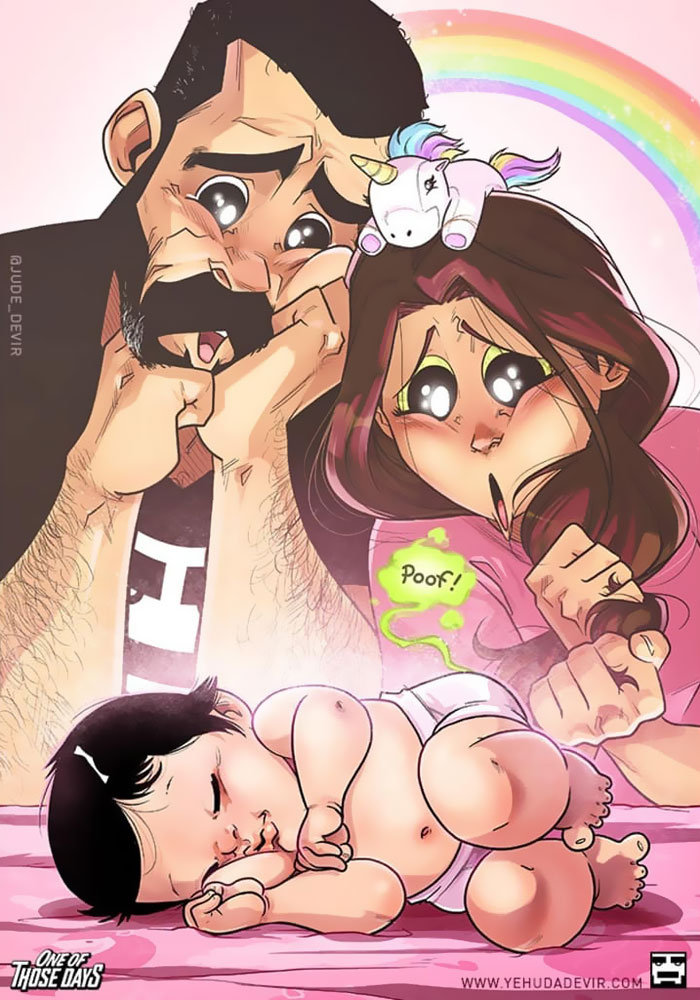 #4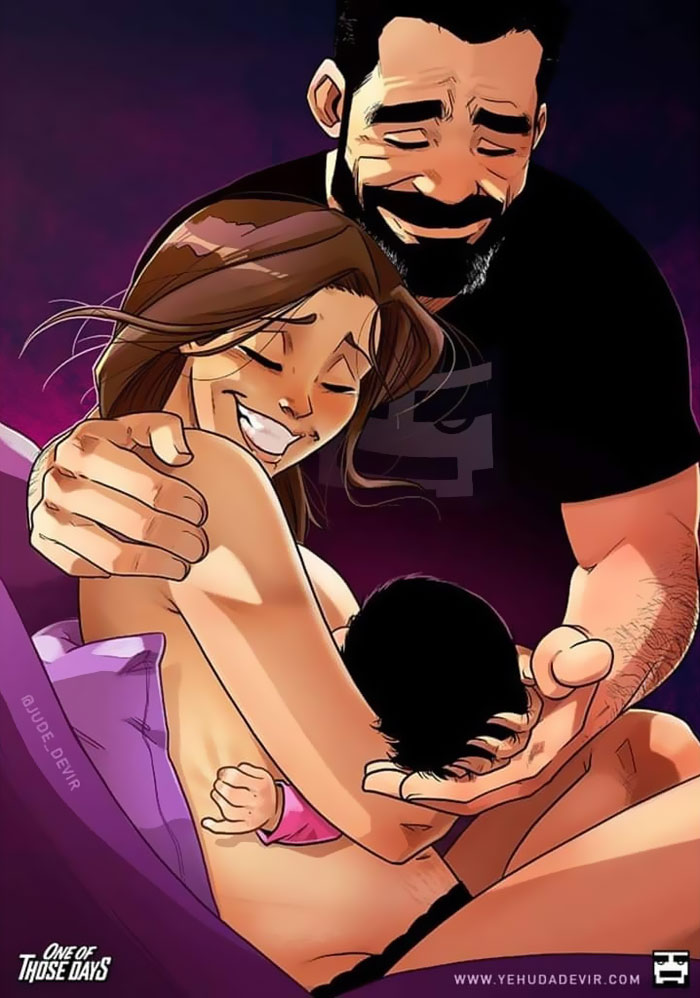 #5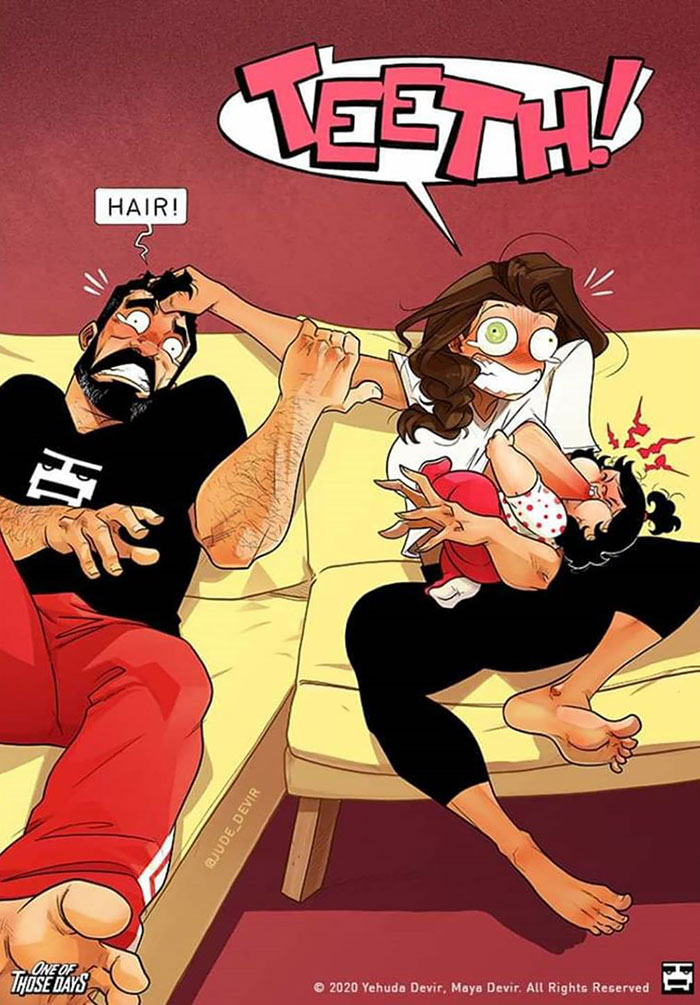 #6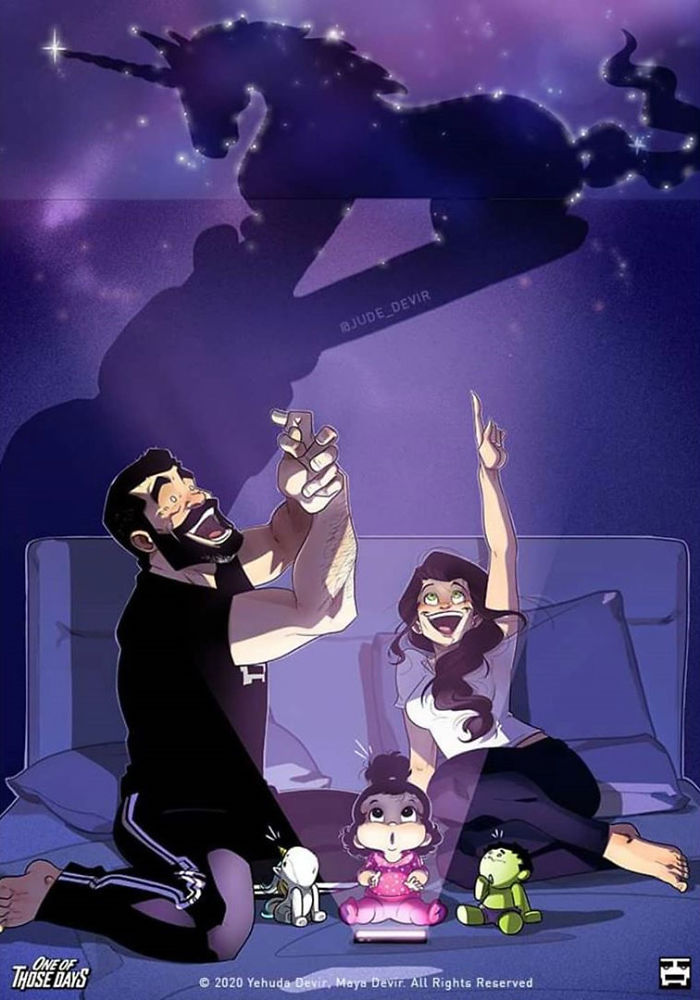 #7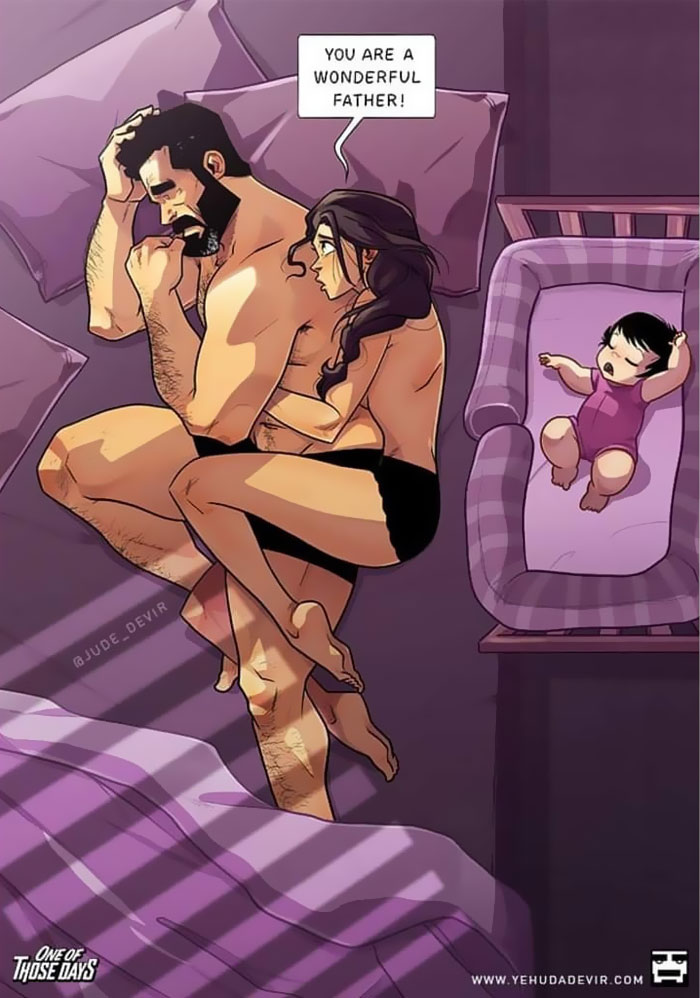 #8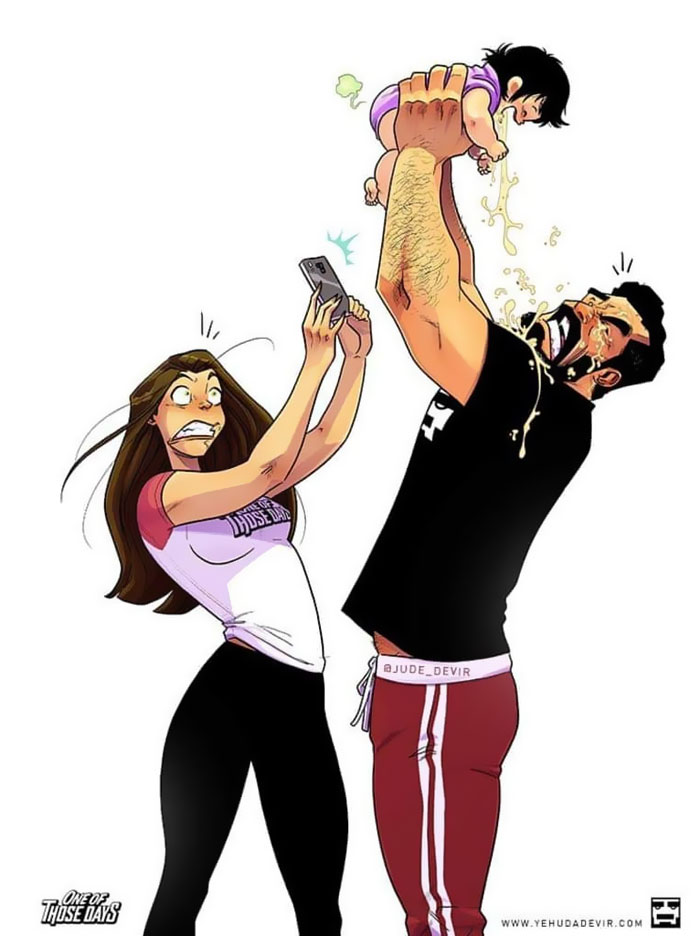 #9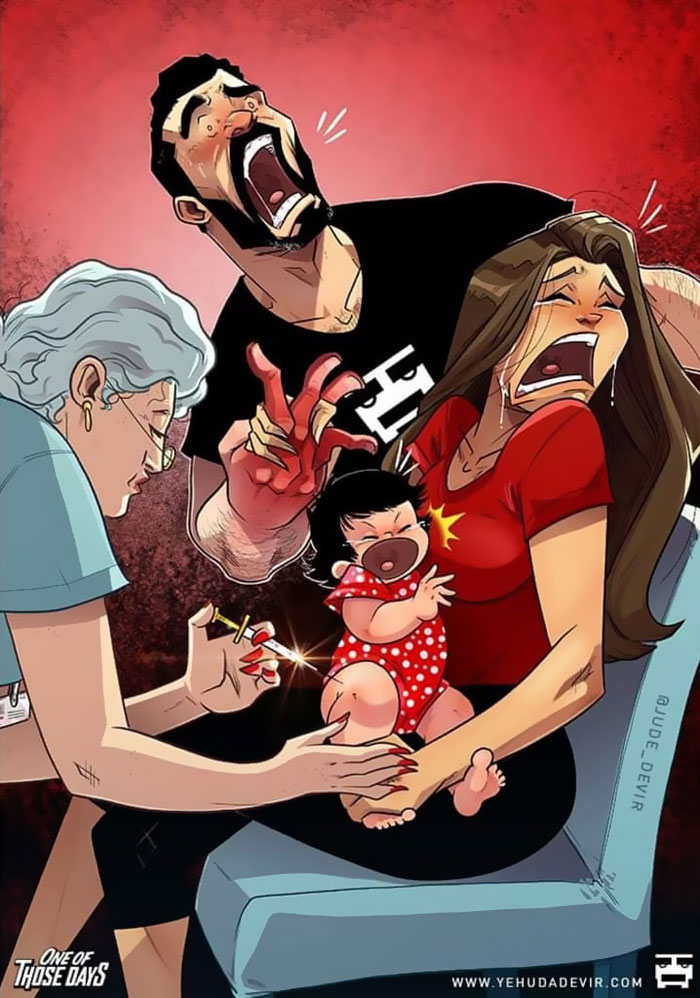 #10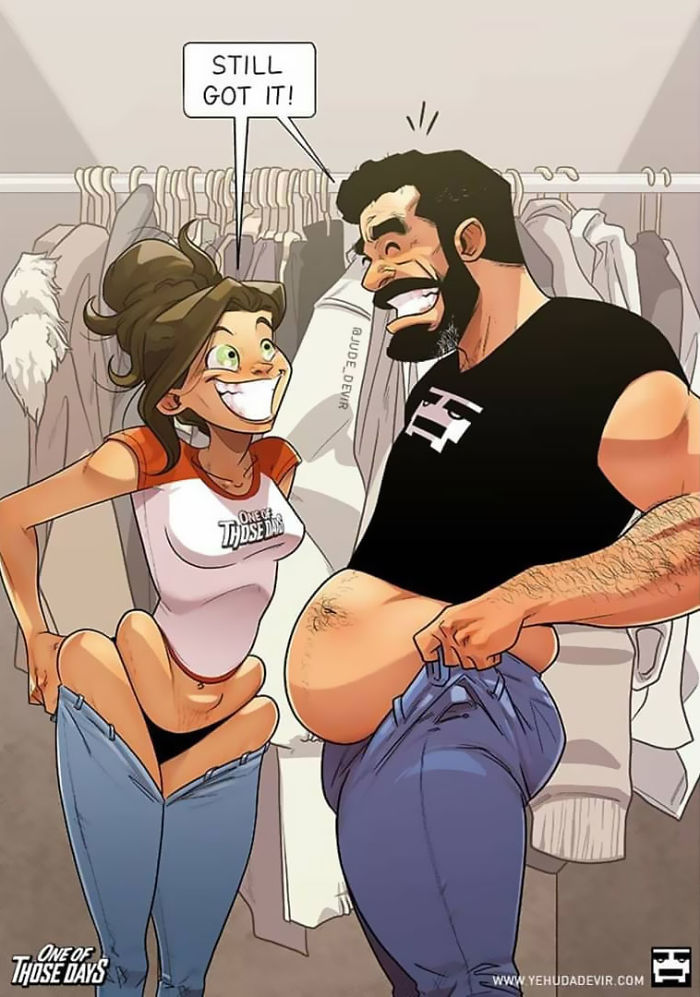 #11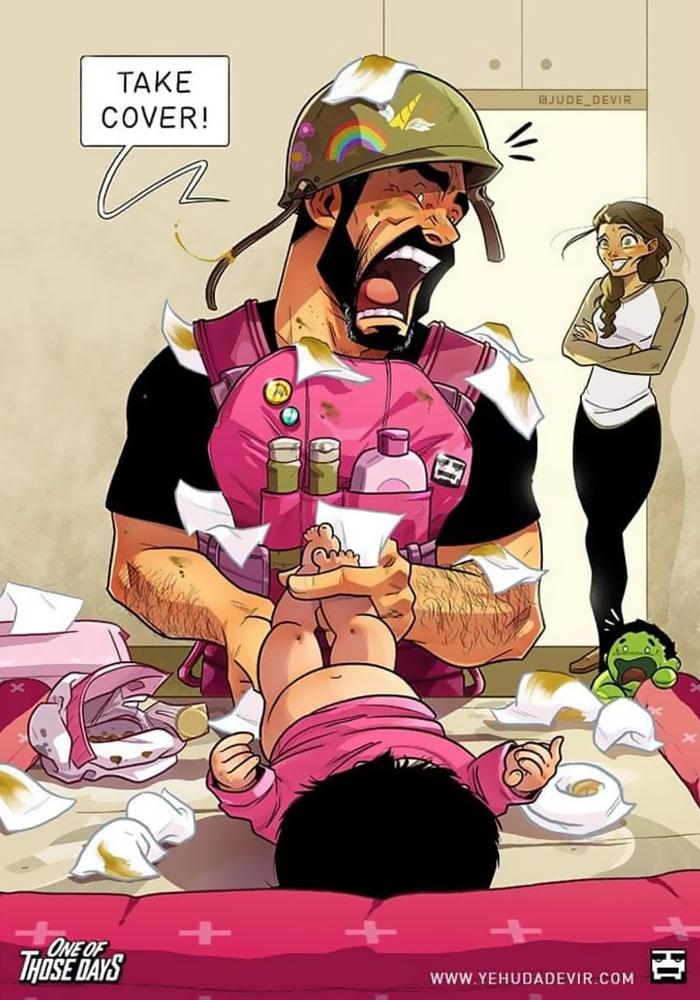 #12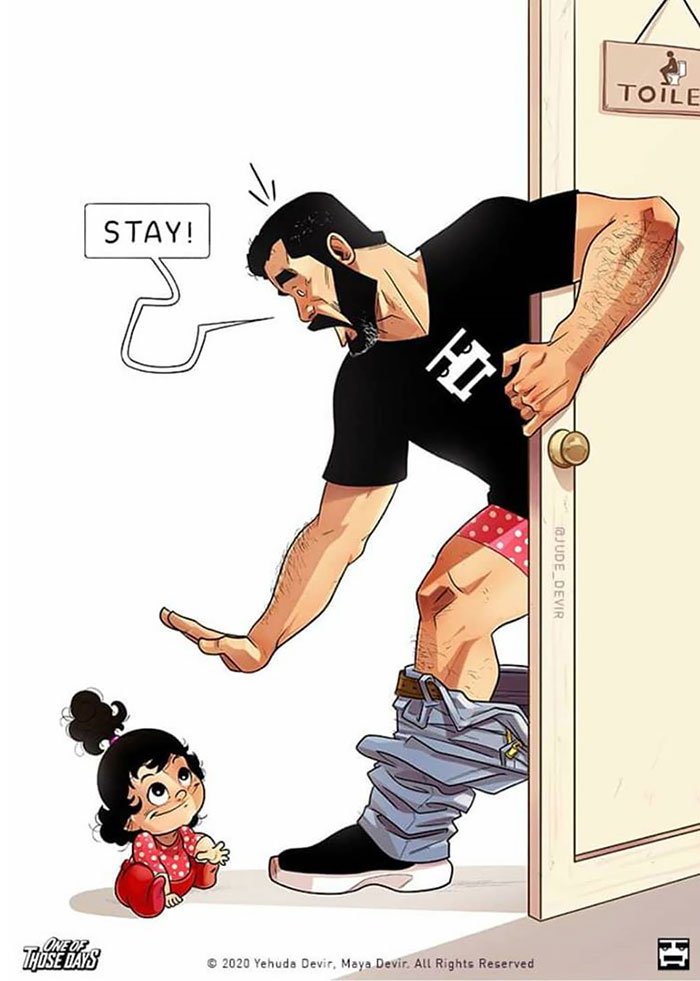 #13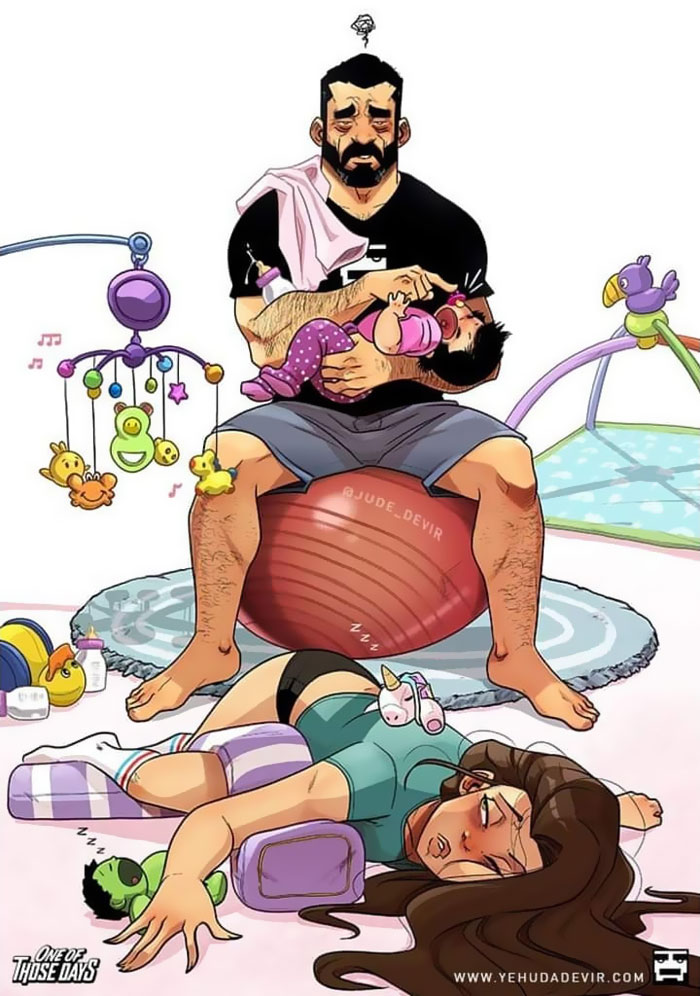 #14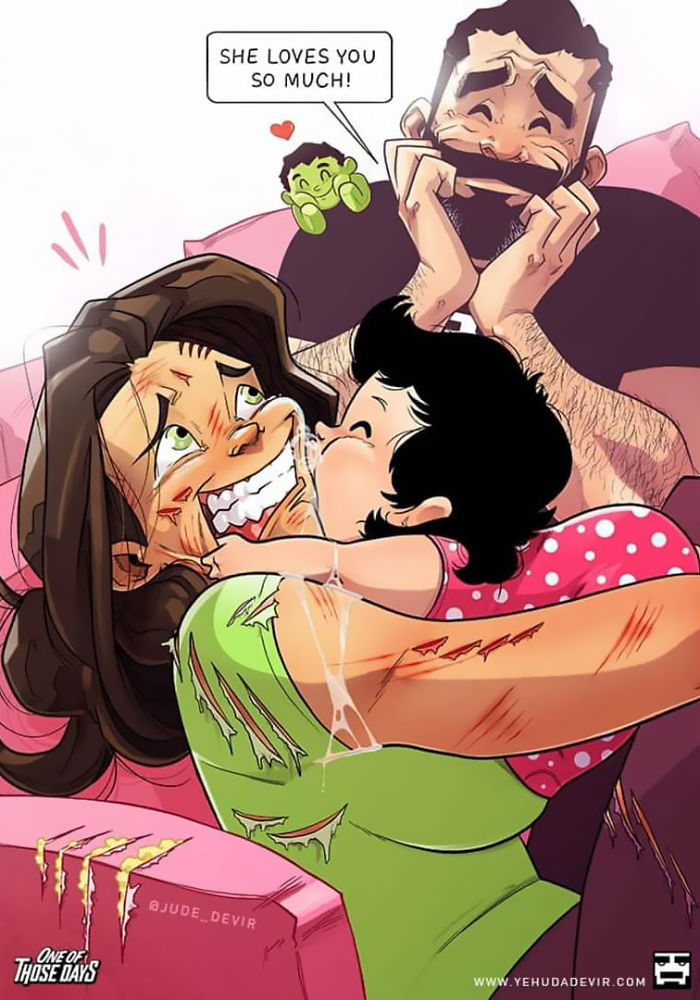 #15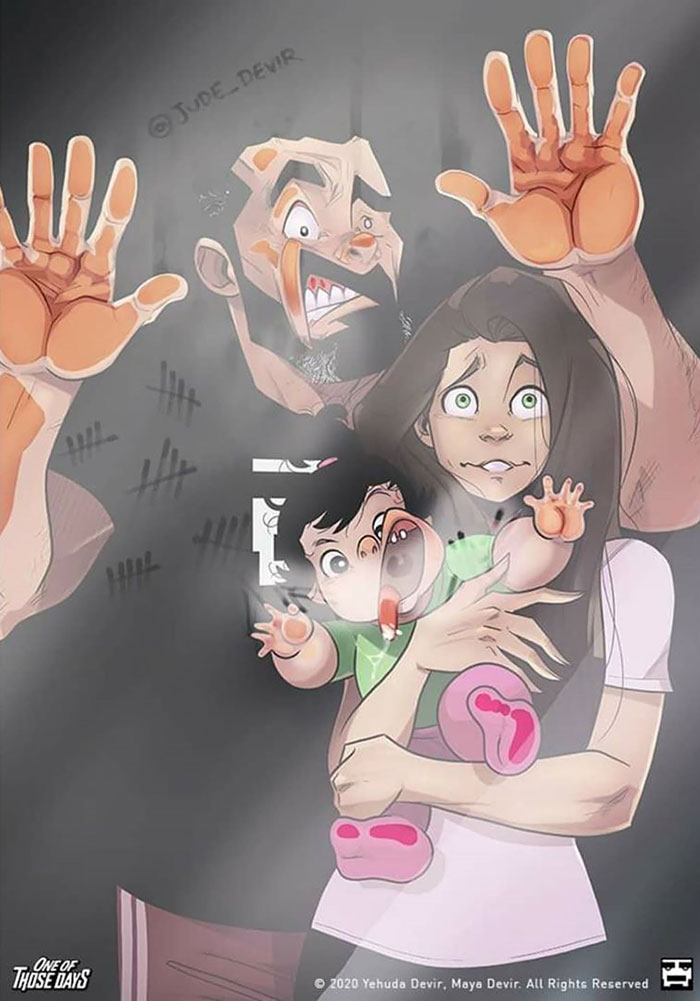 #16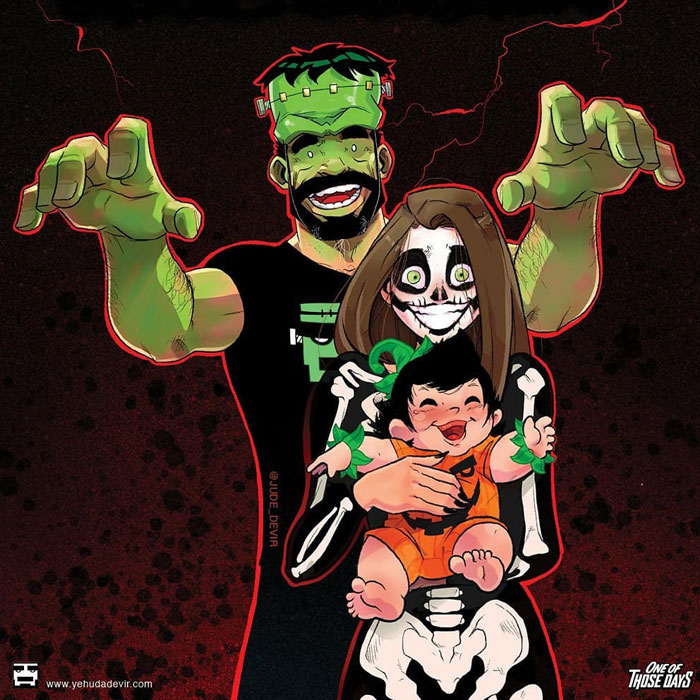 #17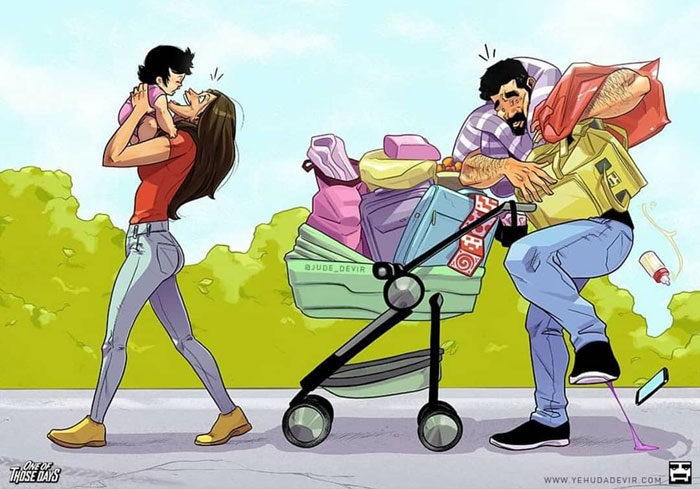 #18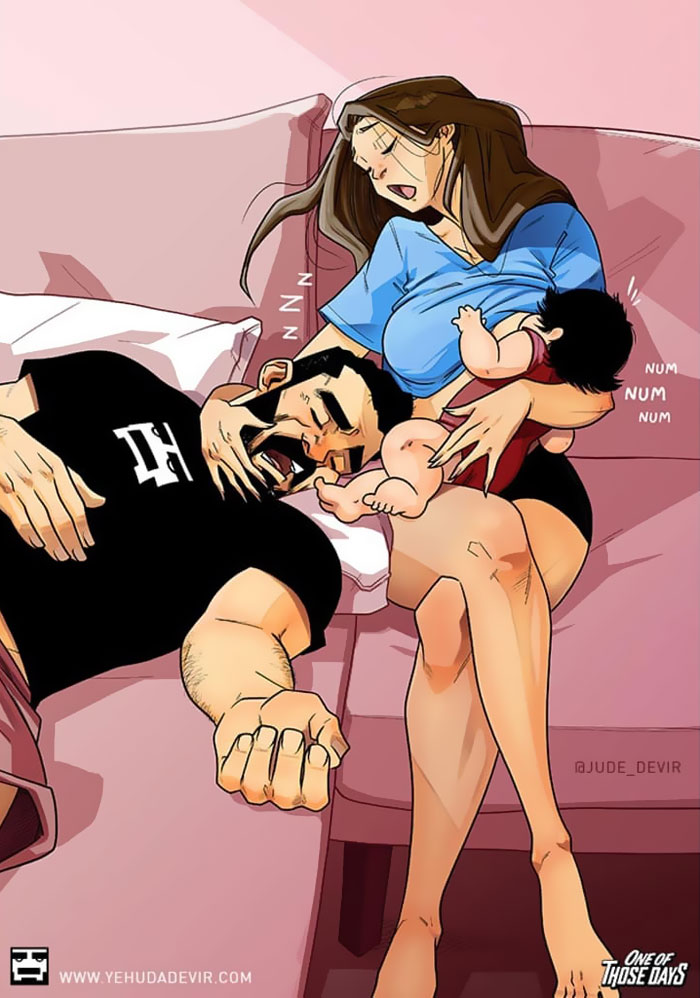 #19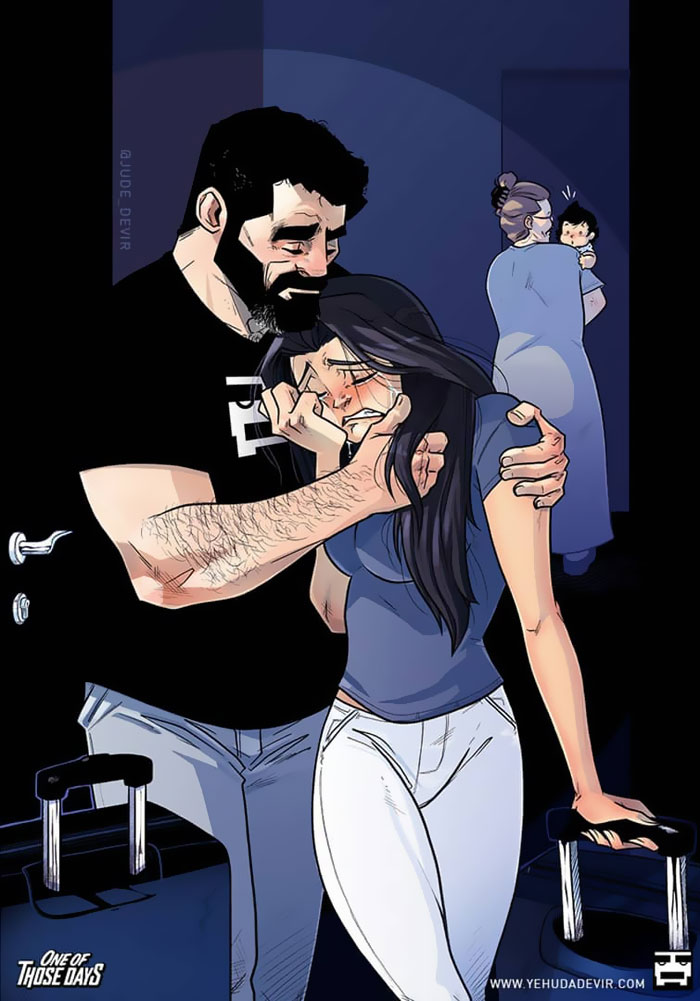 #20
#21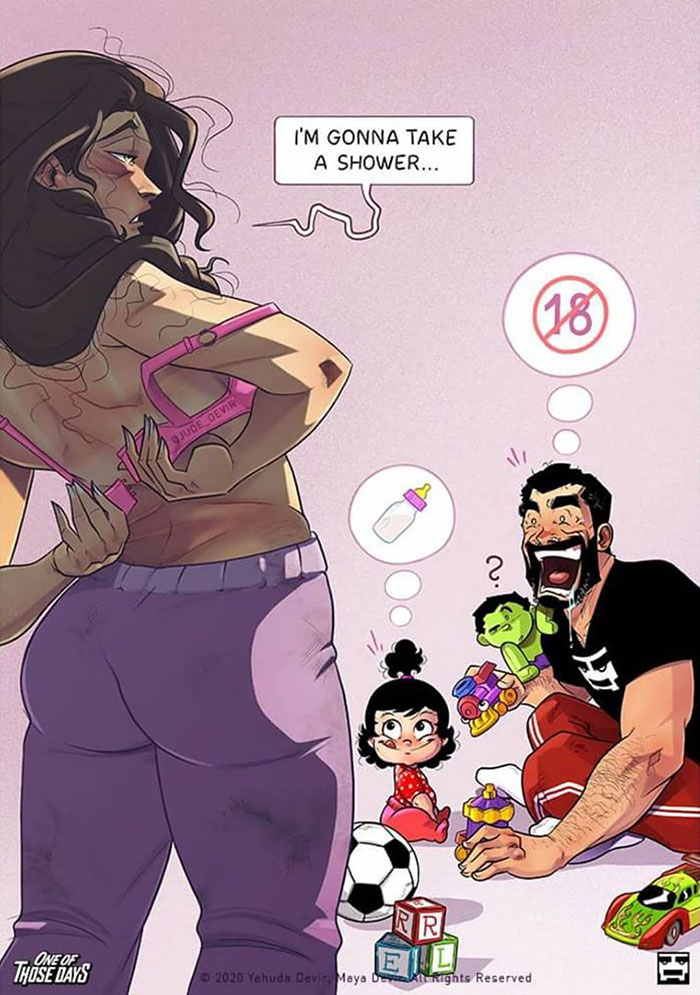 #22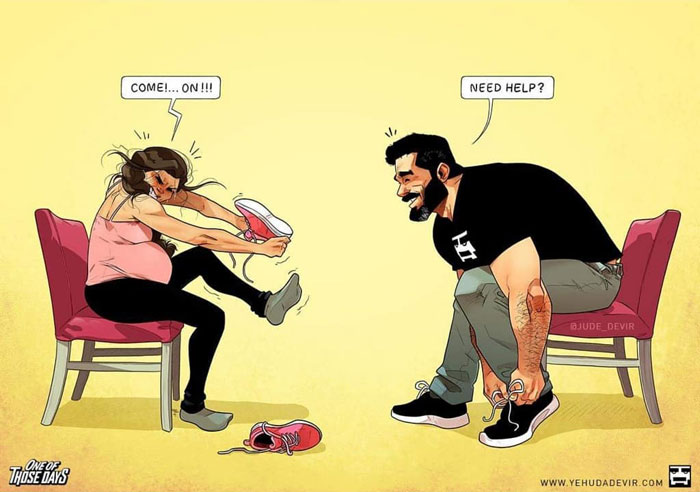 #23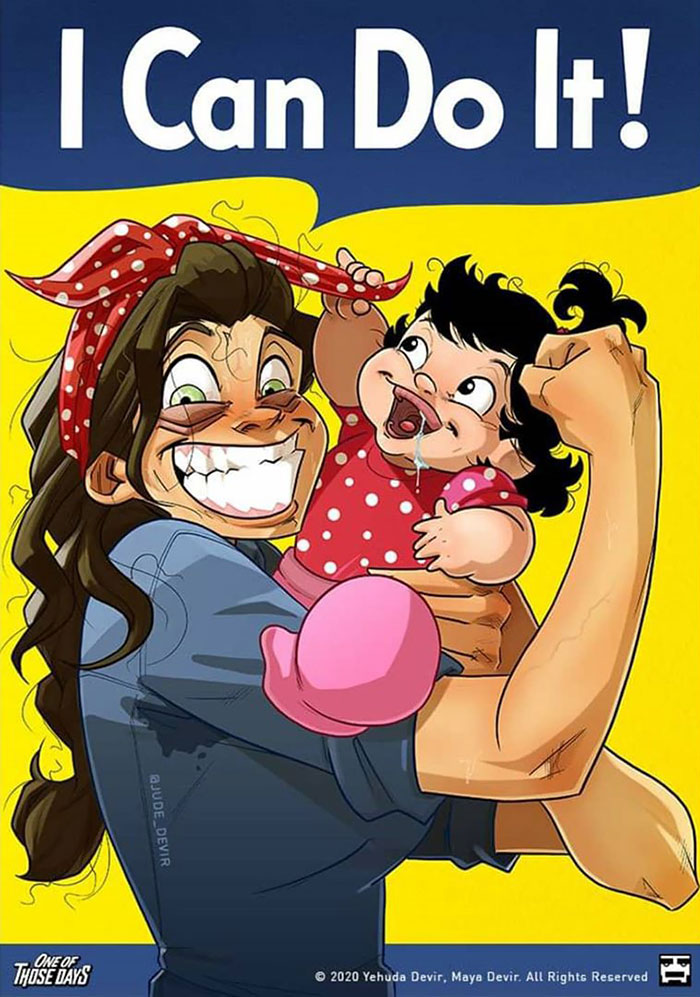 #24
#25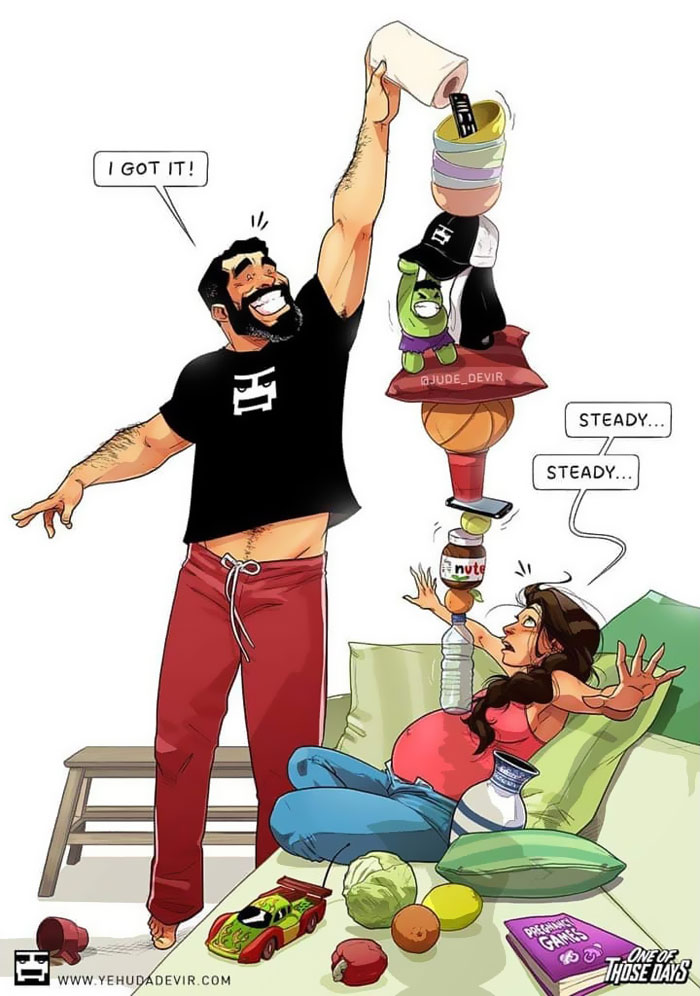 #26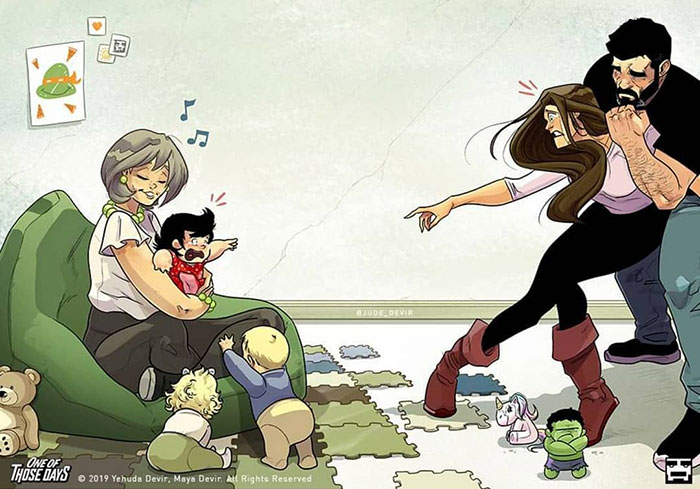 #27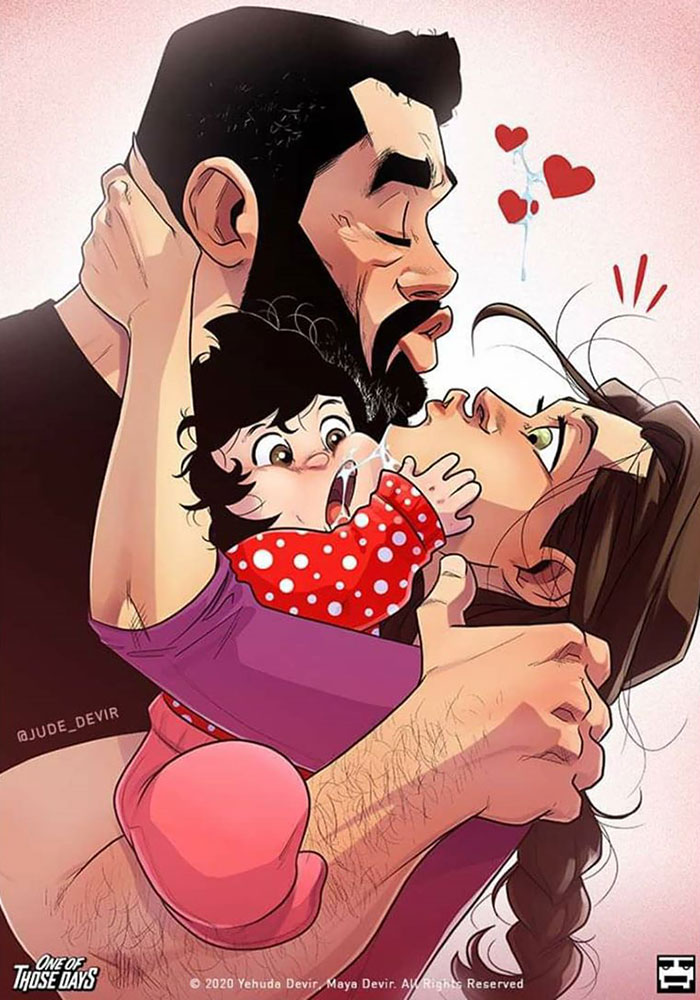 #28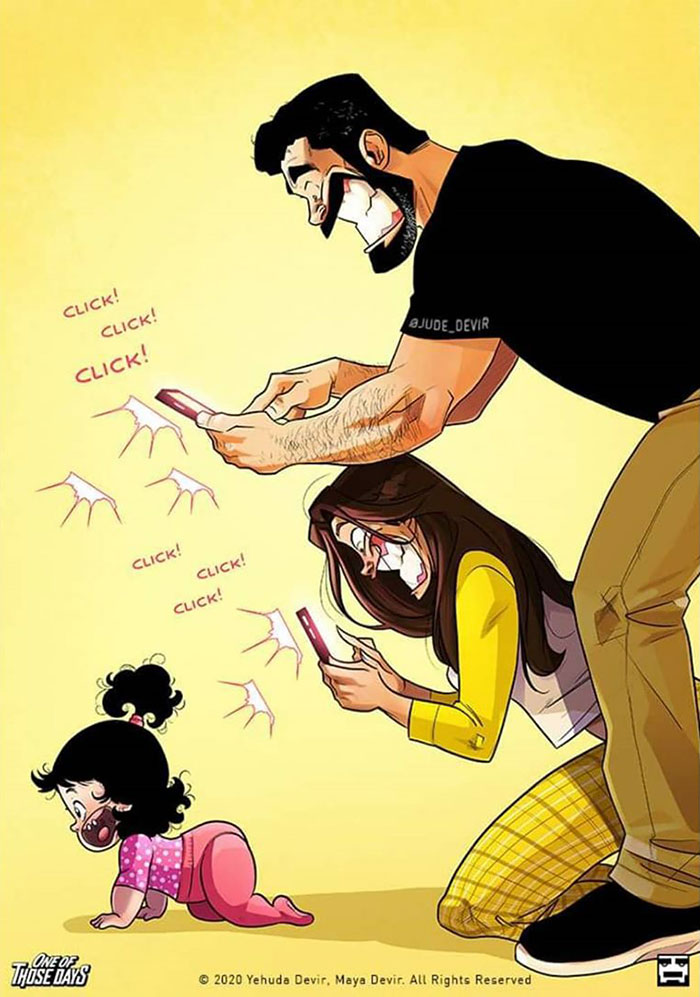 #29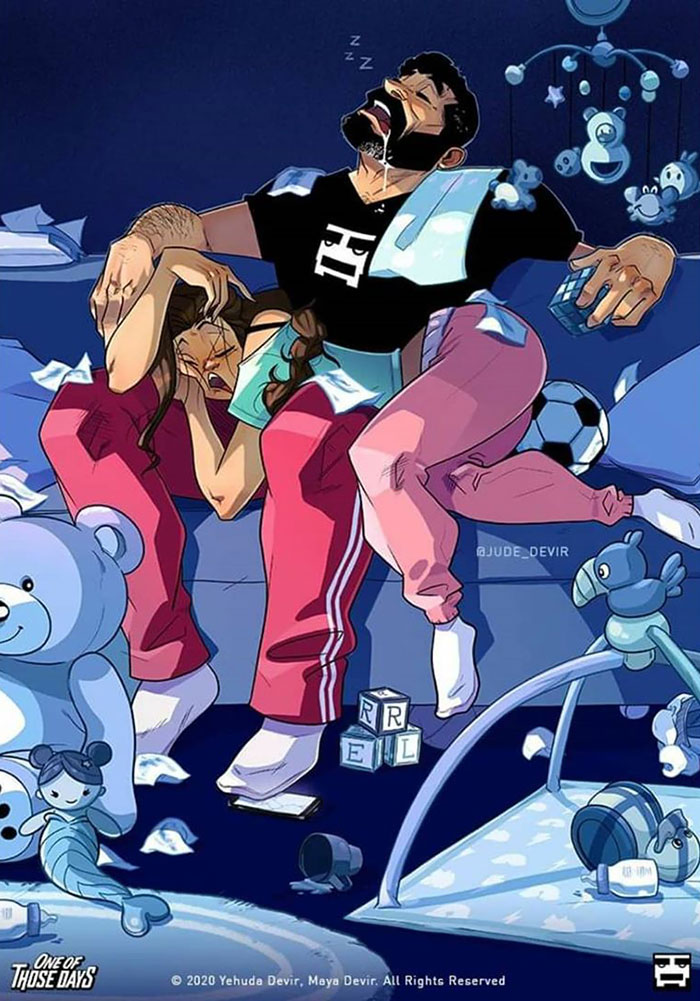 #30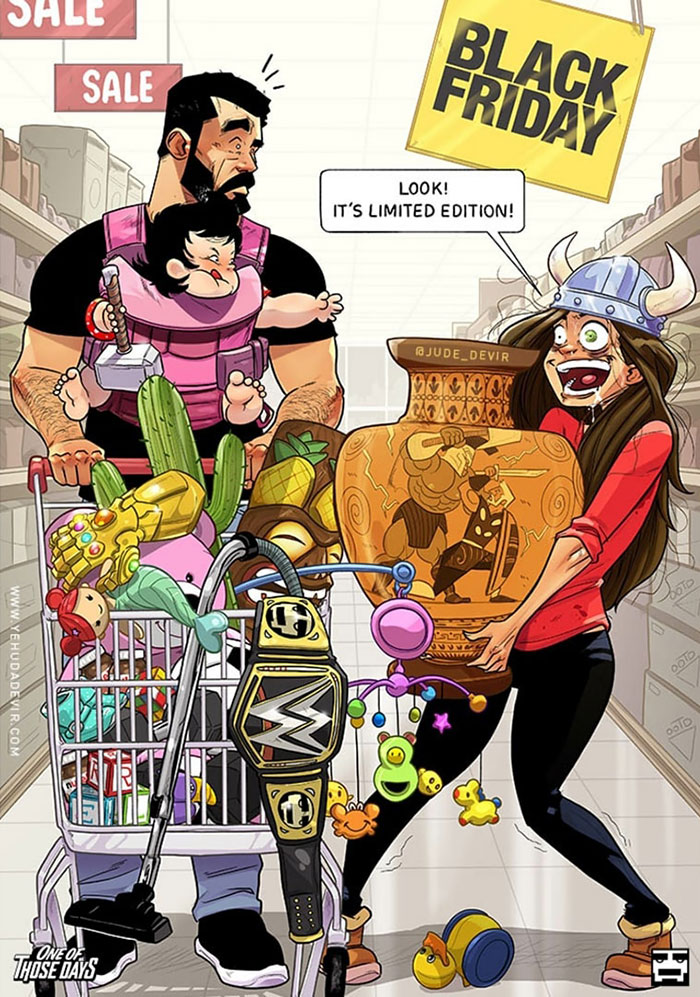 #31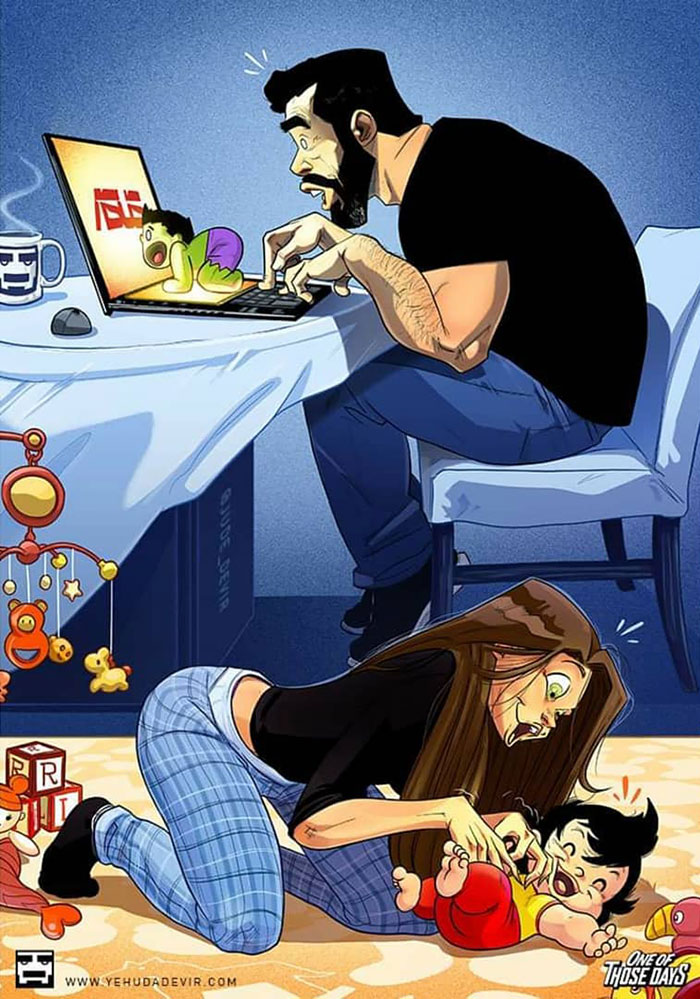 #32