For most of us constantly reading comics, dark humor is nothing new. Many artists love to create comics around the same genre.ToothyBj is one of the artists who learn how to present dark humor skillfully. 
The artist is a designer and treats comics as a departure from that world; it's erratic, untidy, sometimes borderline ugly, poorly drawn, etc.
ToothyBj has been working on his comics for a long time and has created quite a community of people who love his work. According to the artist, the relationship with his audience comes with Interacting with them.  
Please scroll down and enjoy our best picks from the artist's gallery.
#1
#2
#3
#4
#5
#6
#7
#8
#9
#10
#11
#12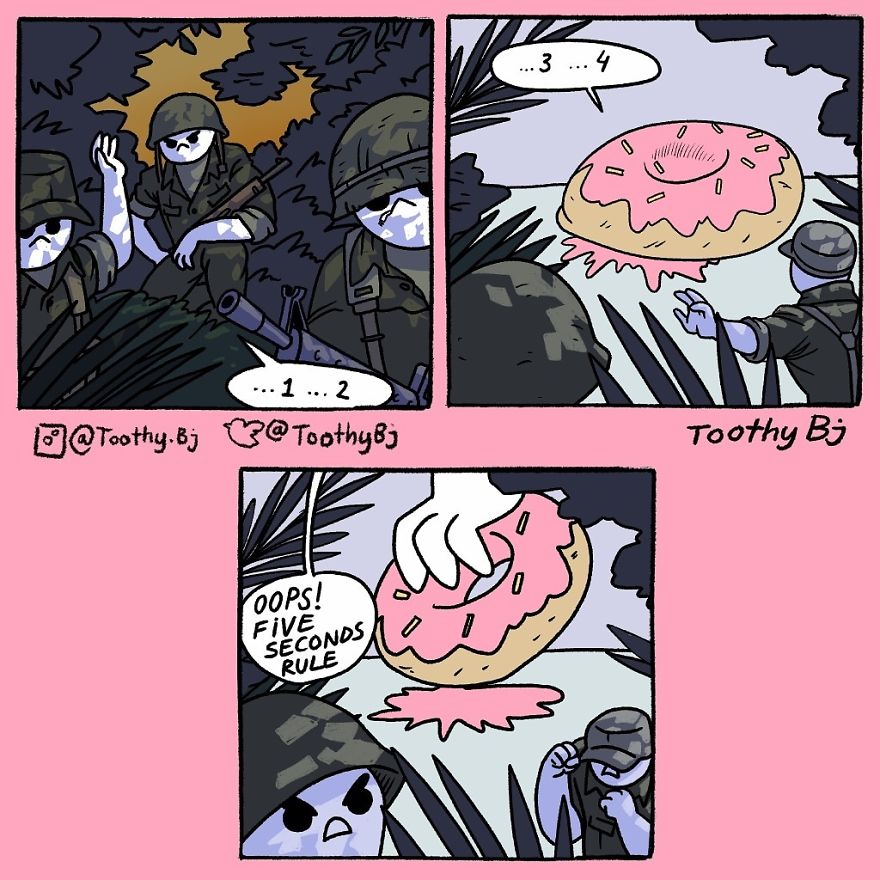 #13
#14
#15
#16
#17
#18
#19
#20
#21
#22
#23
#24
#25
#26
#27
#28
#29
#30