Introducing Mike Greaney, an Australian cartoonist and writer known for his hilarious dark humor comics with unexpected twists. He started creating comics in 2020 during the pandemic and quickly gained a following on social media. Mike's comics are filled with witty humor and colorful artwork that captivates readers.
Drawing inspiration from everyday life, Mike finds humor in the ordinary and presents it in a unique and entertaining way. With 23.4K followers on Instagram, his work has resonated with fans who appreciate his style and comedic storytelling.
Join us in exploring Mike's comic world, where laughter awaits at every turn. Scroll down and immerse yourself in his delightful and captivating illustrations. Get ready for a dose of humor that will brighten your day and leave you wanting more. Enjoy the comic experience brought to you by the talented artist, Mike Greaney.
More info: Instagram | twitter.com
#1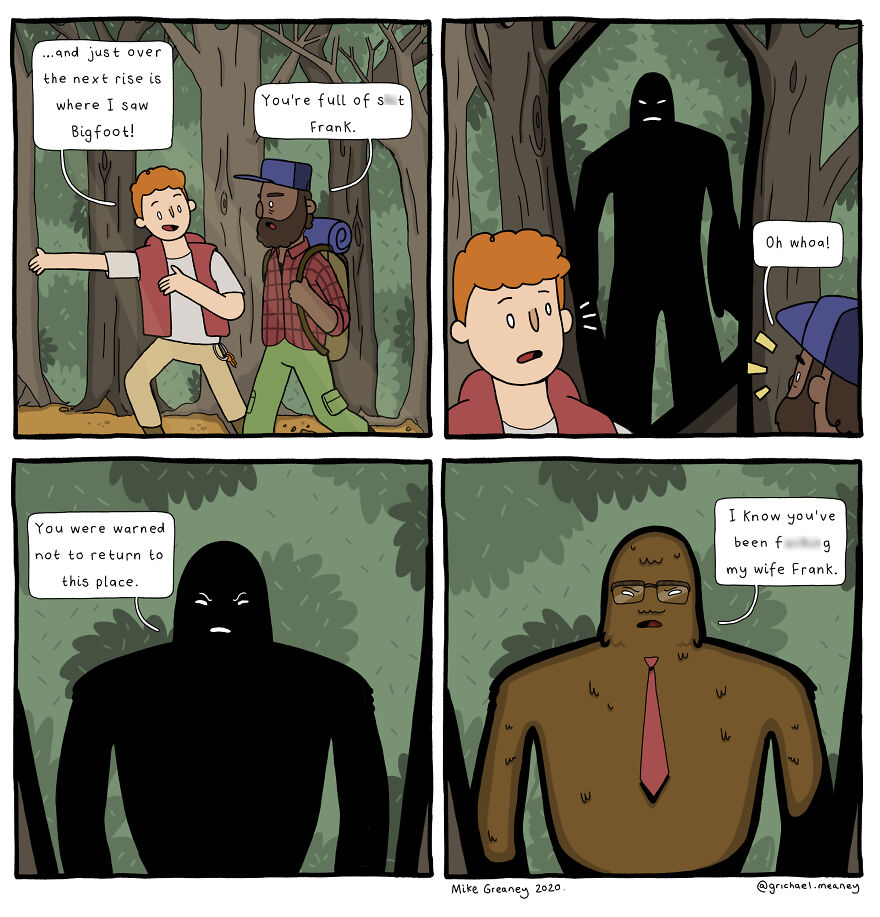 #2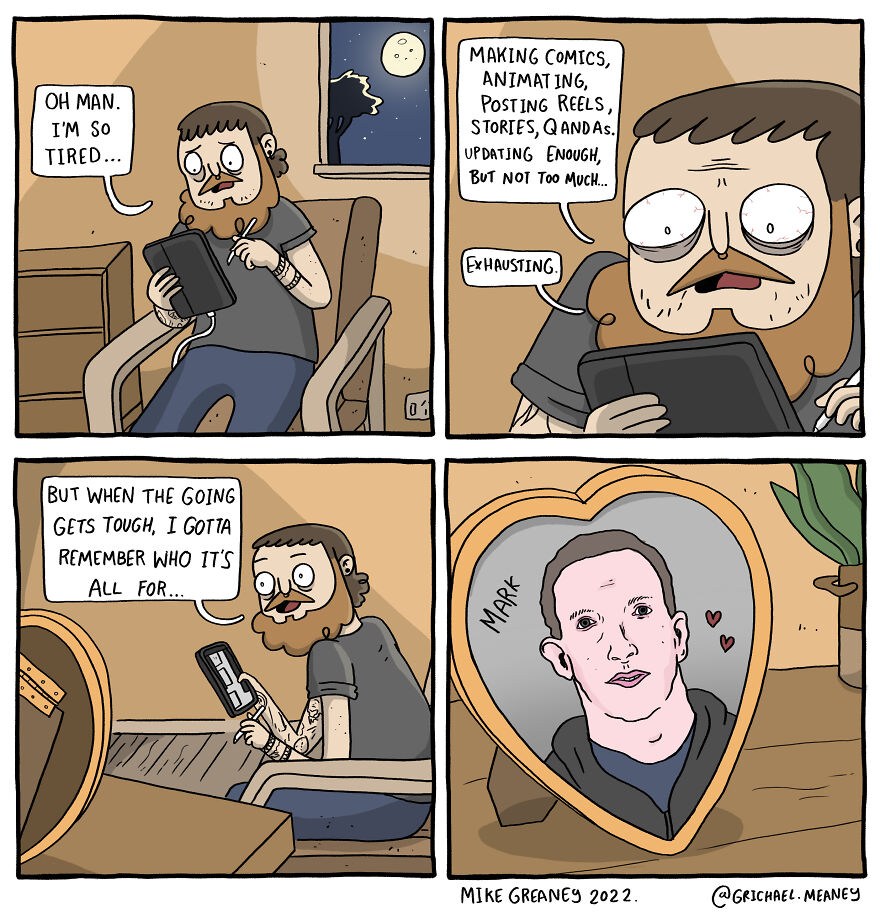 #3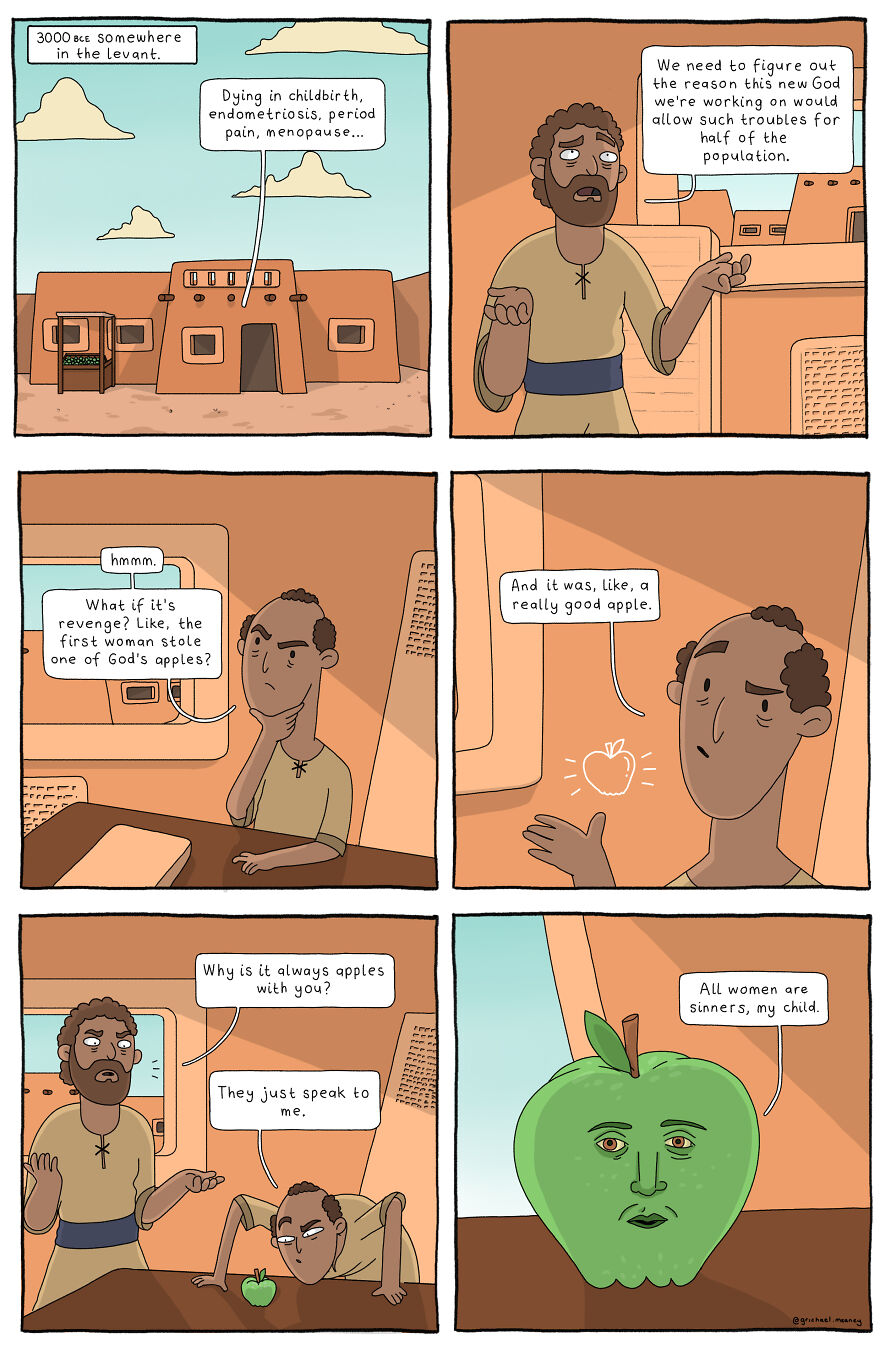 #4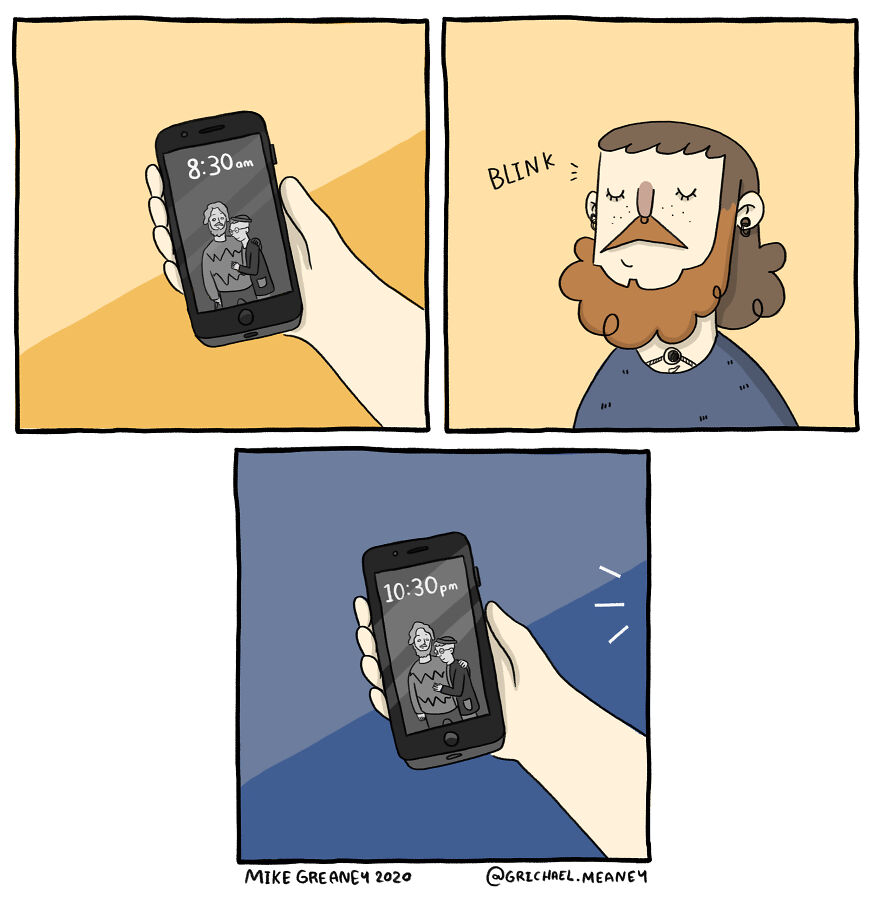 #5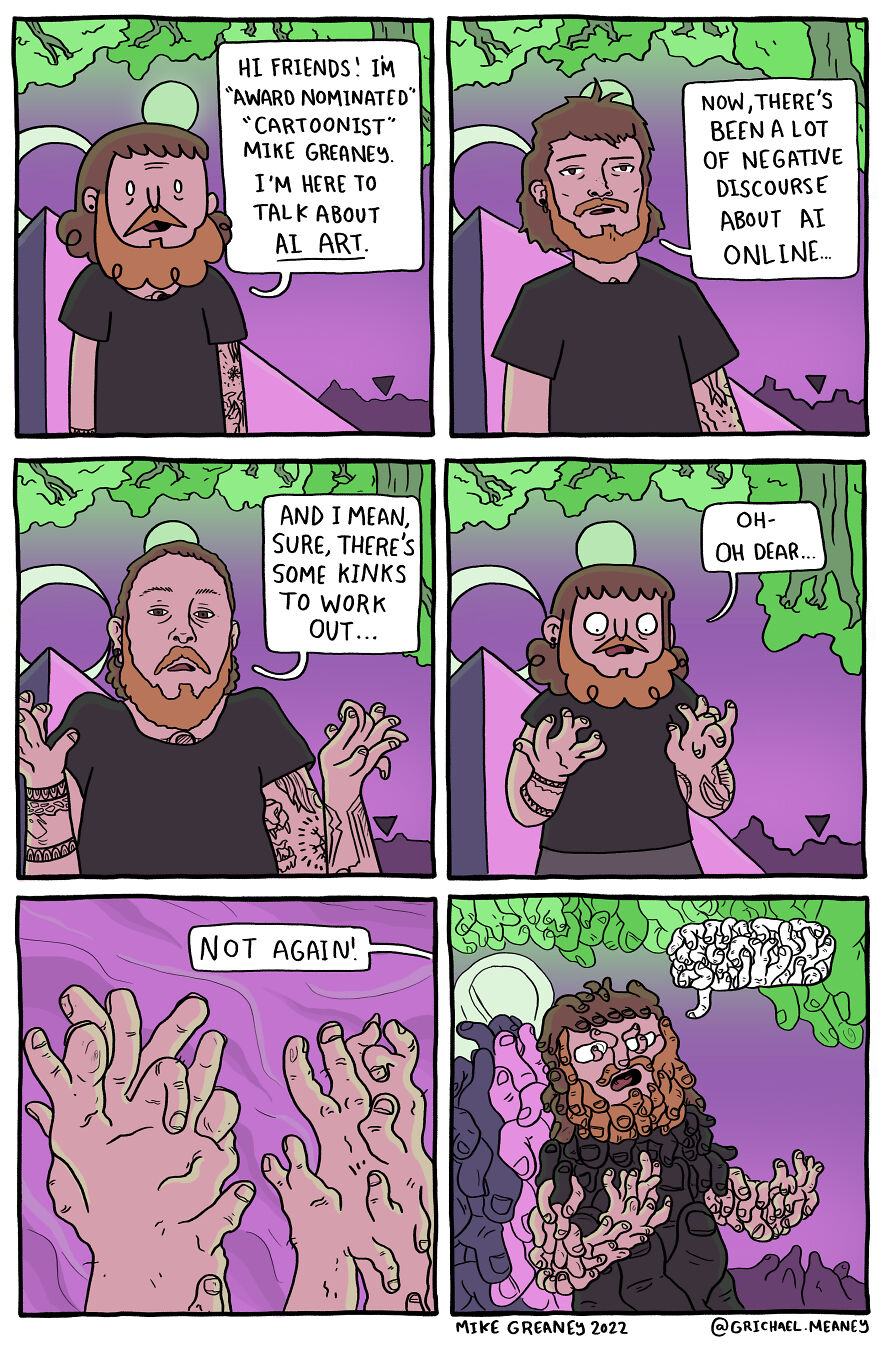 #6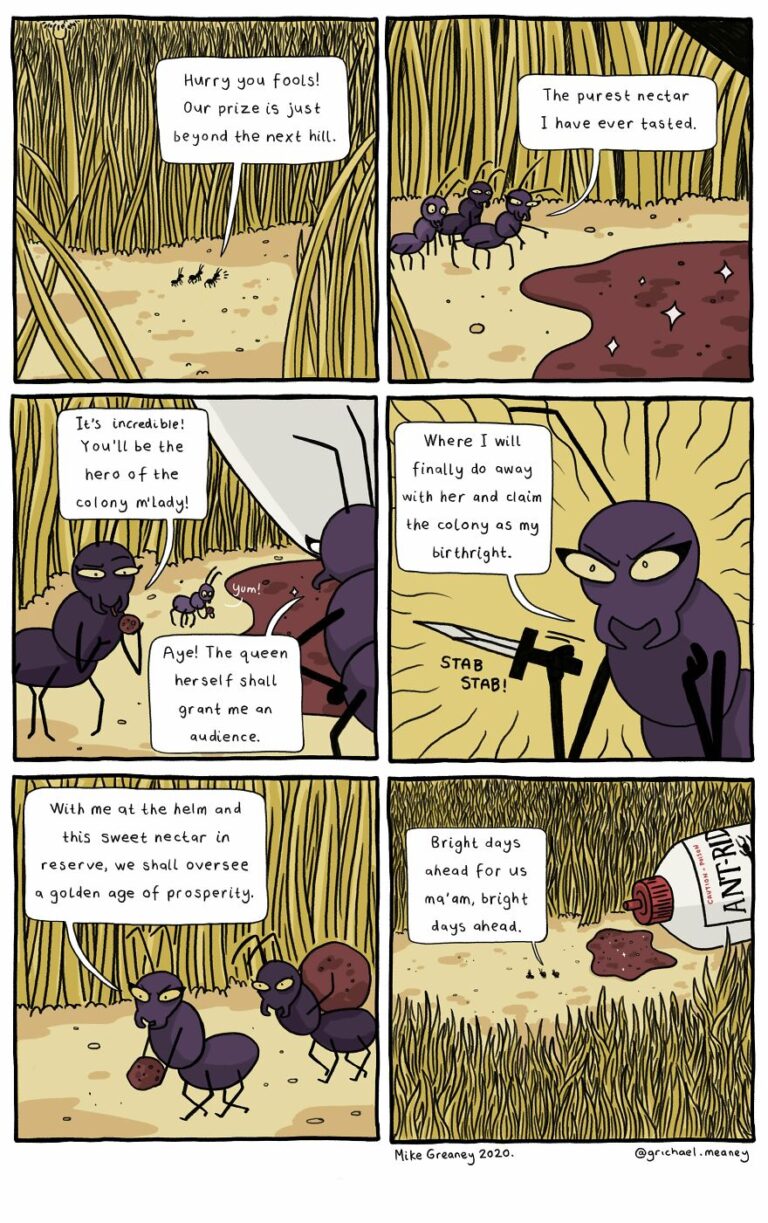 #7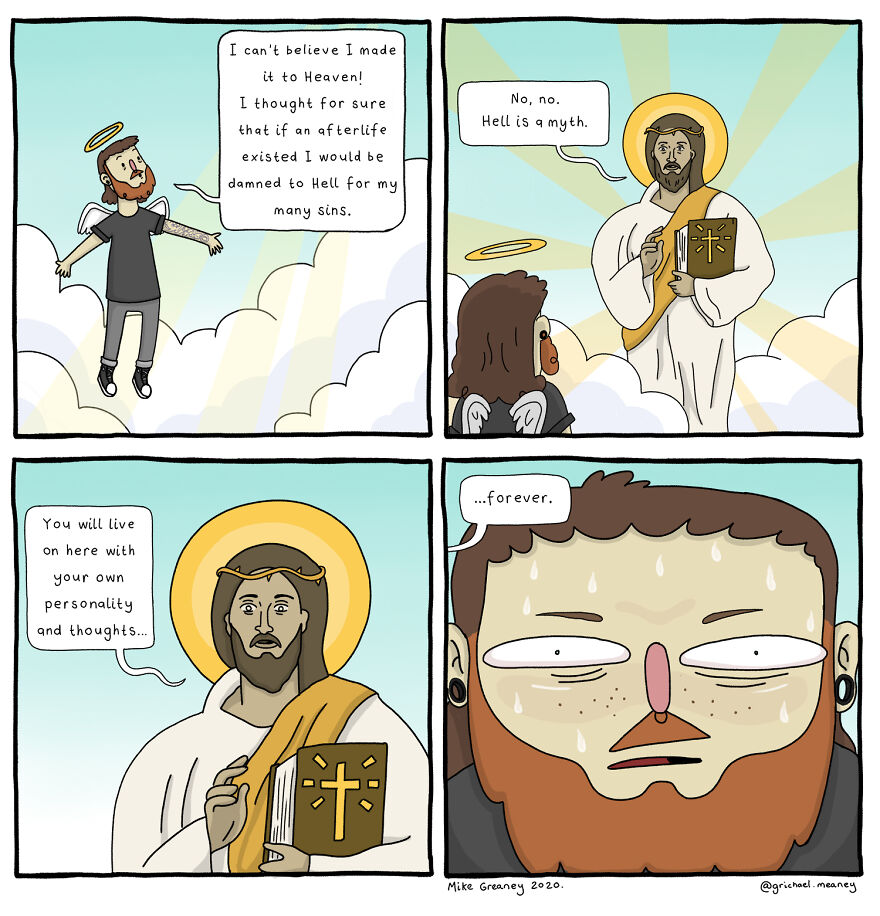 #8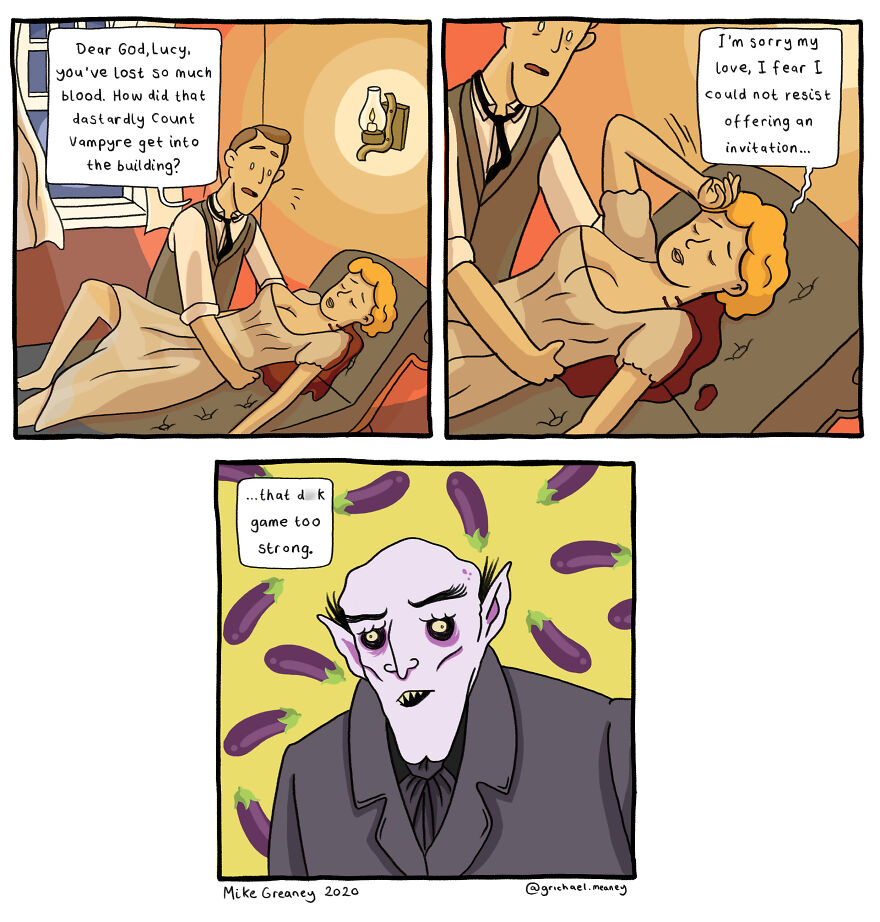 #9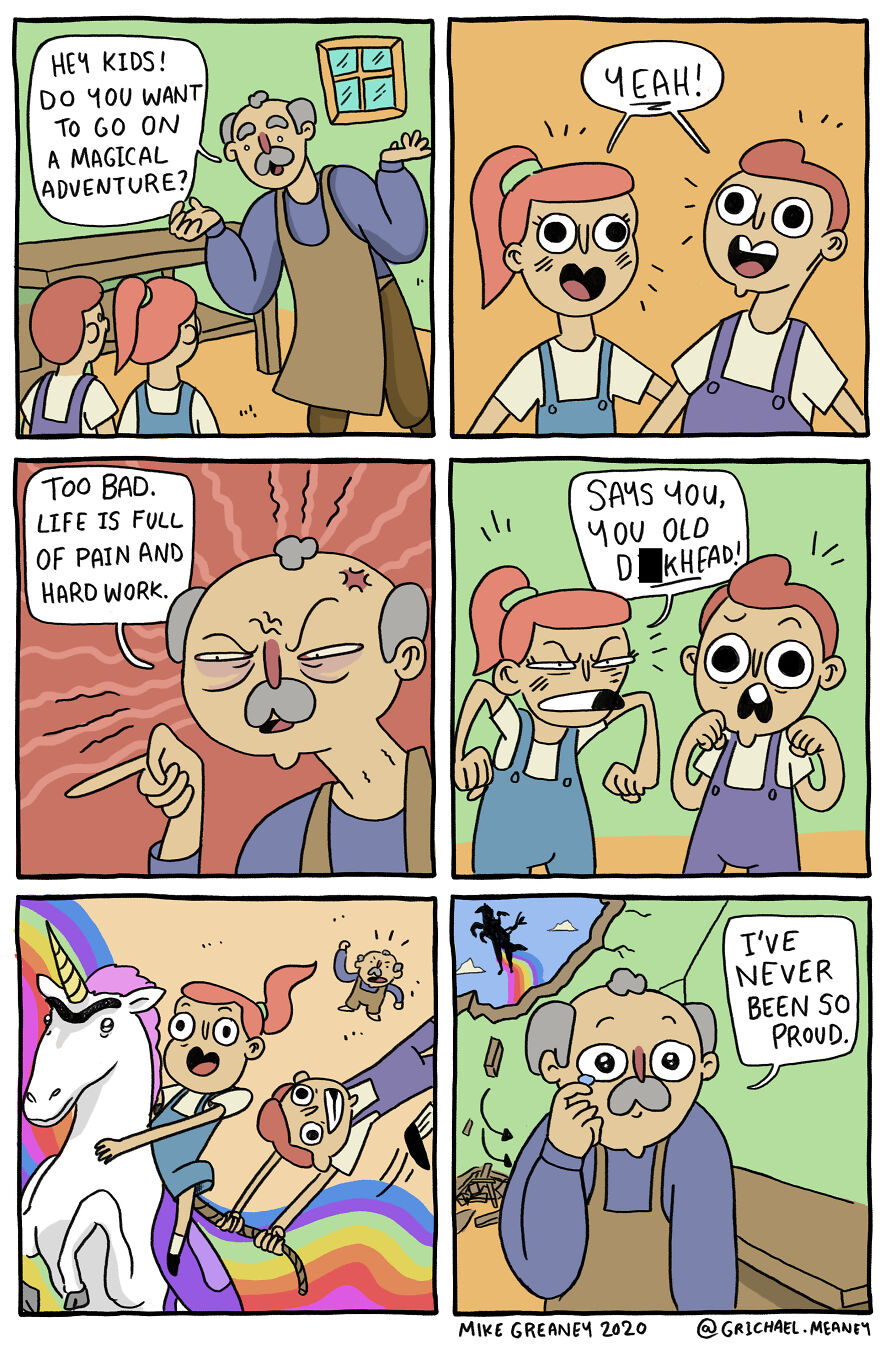 #10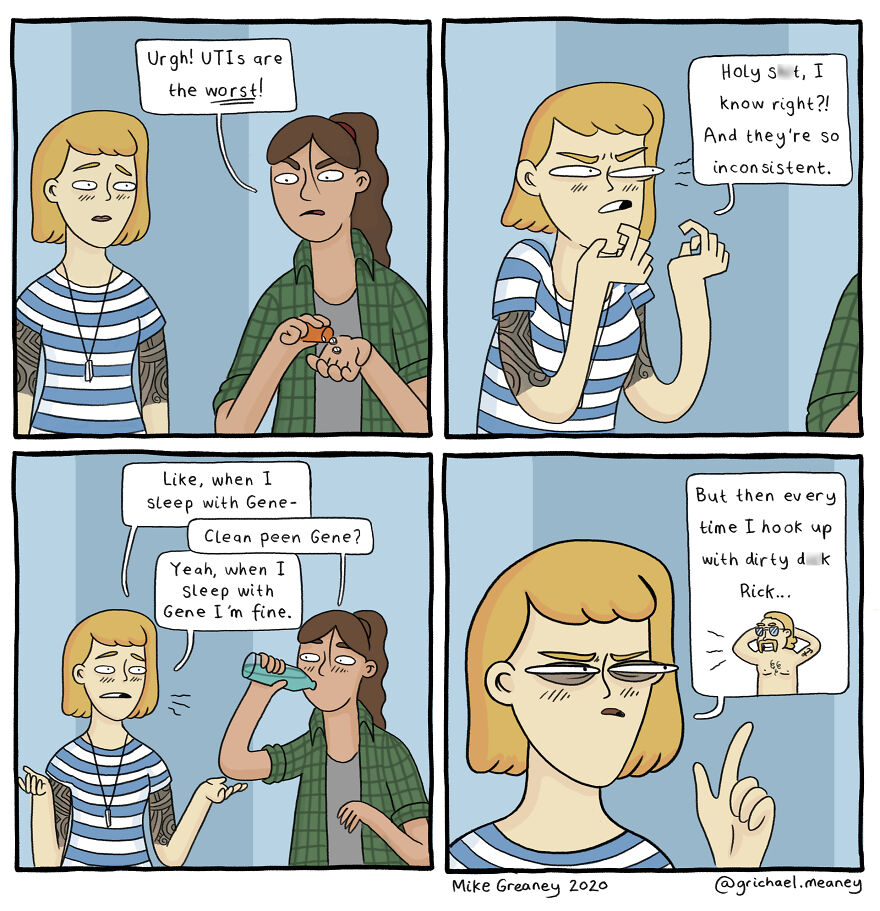 #11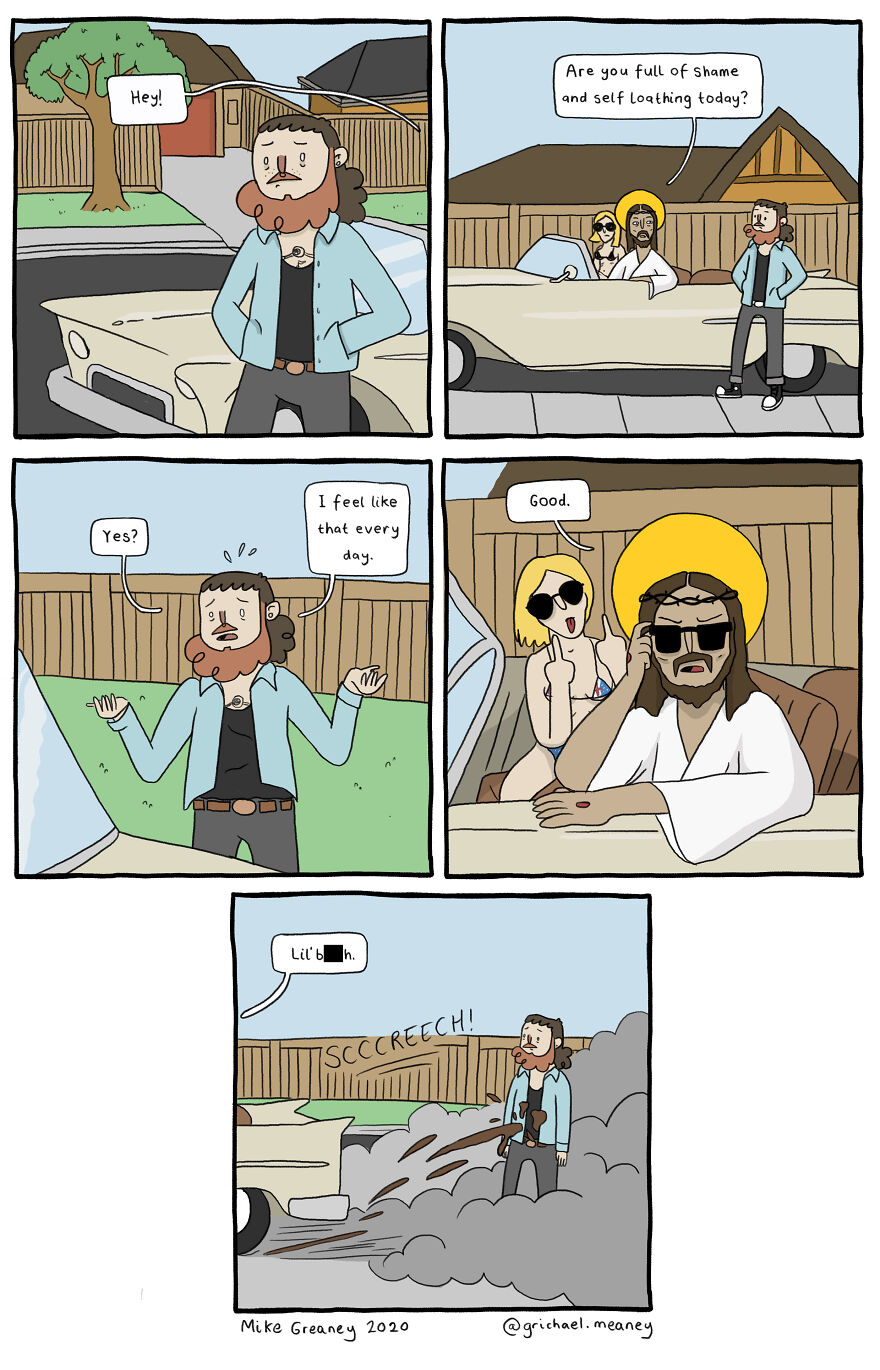 #12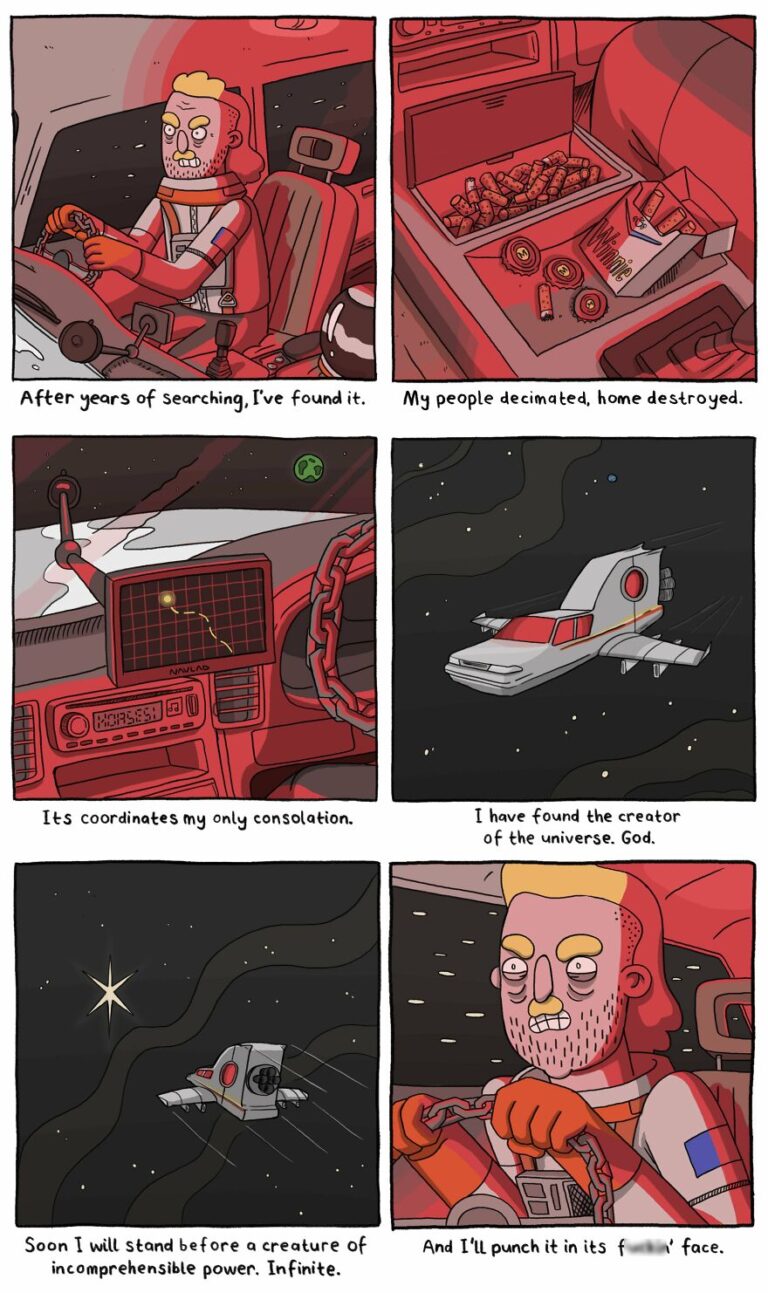 #13
#14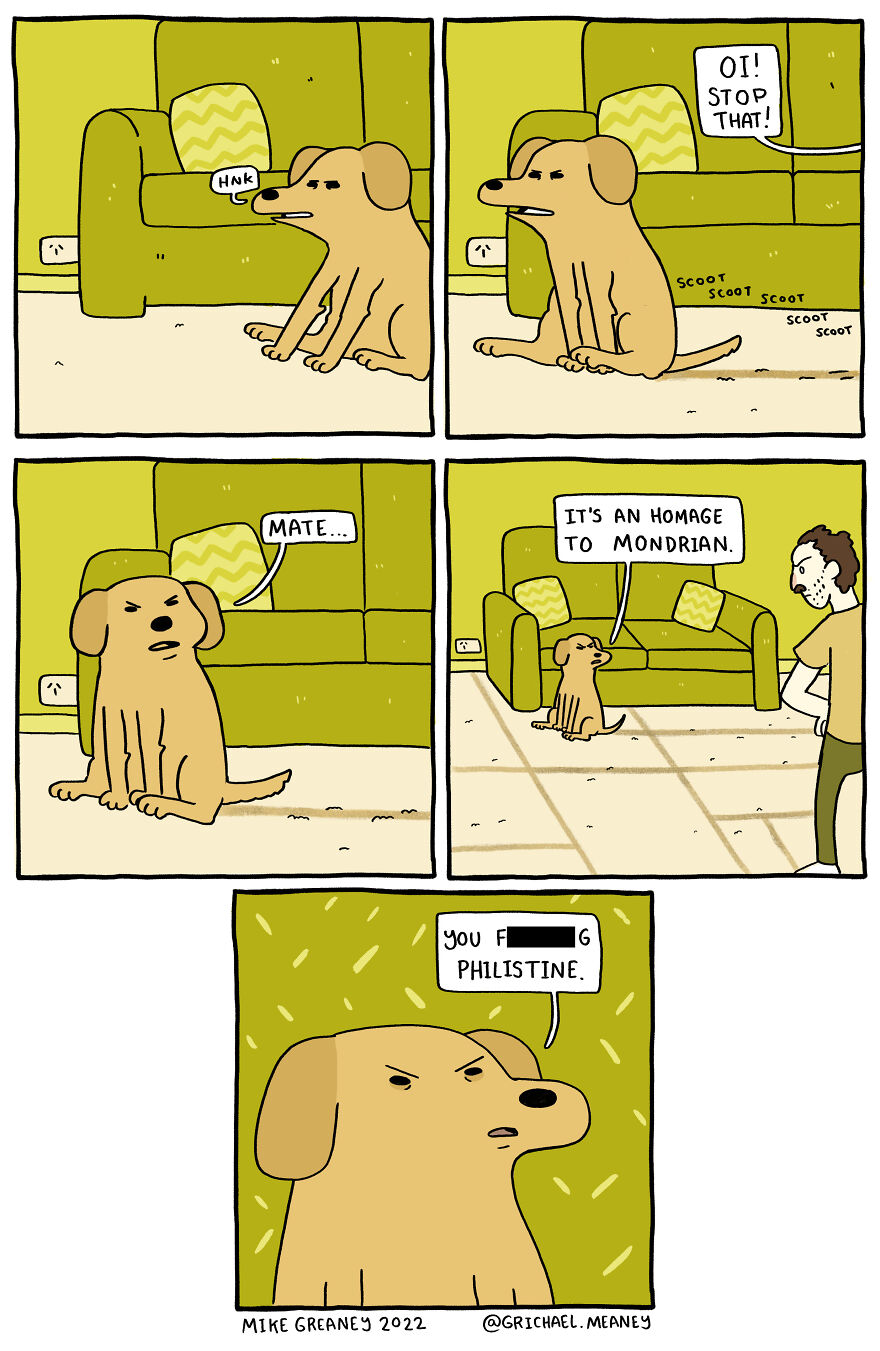 #15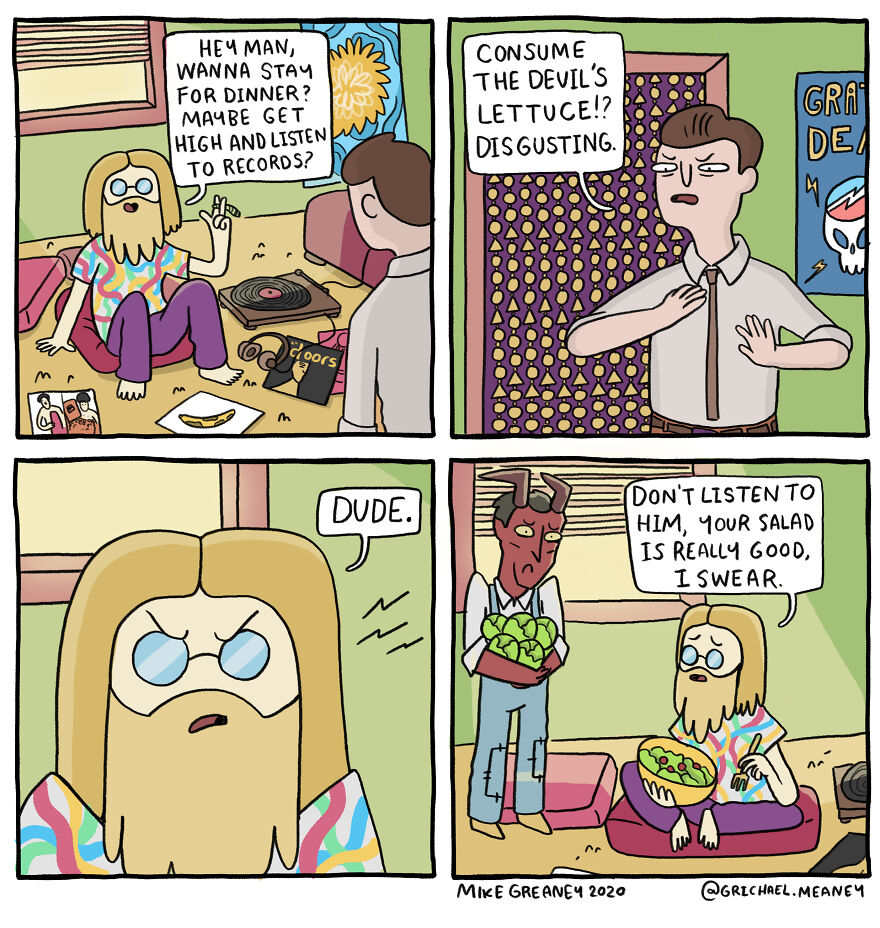 #16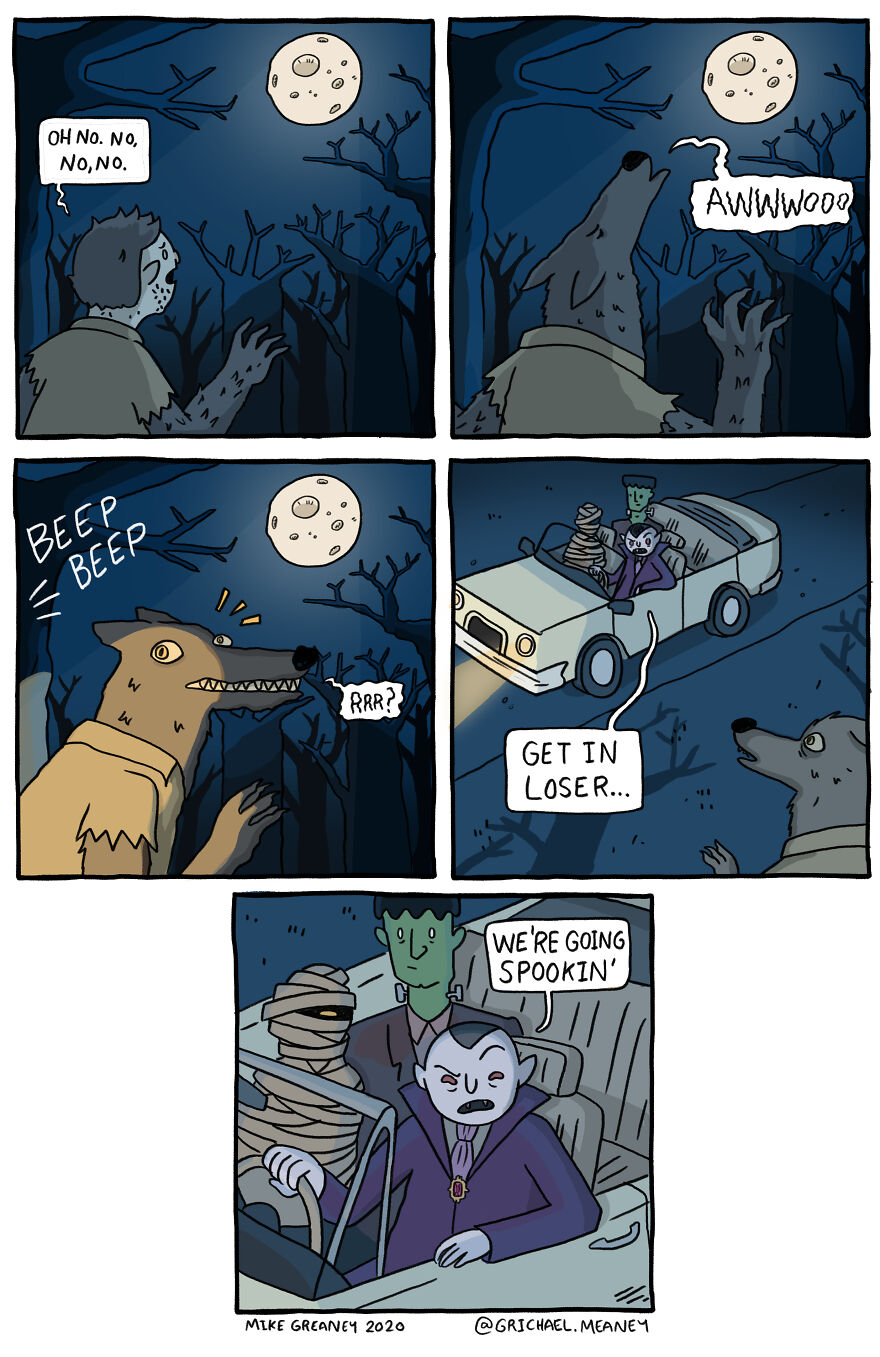 #17
#18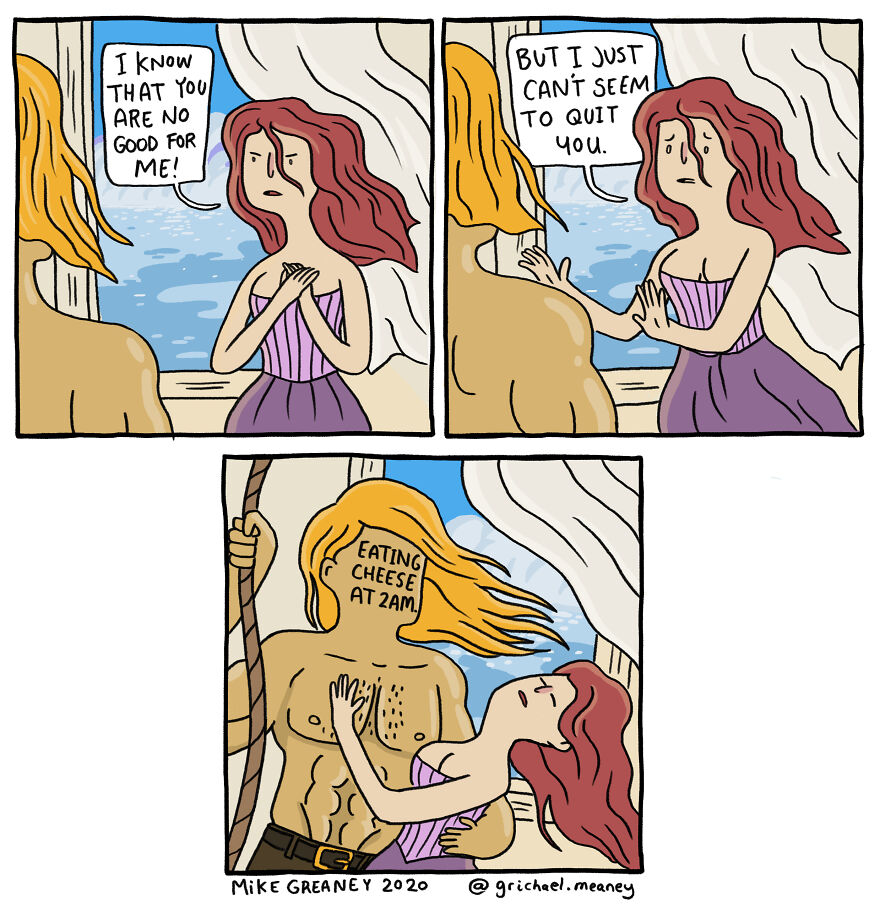 #19
#20
#21
#22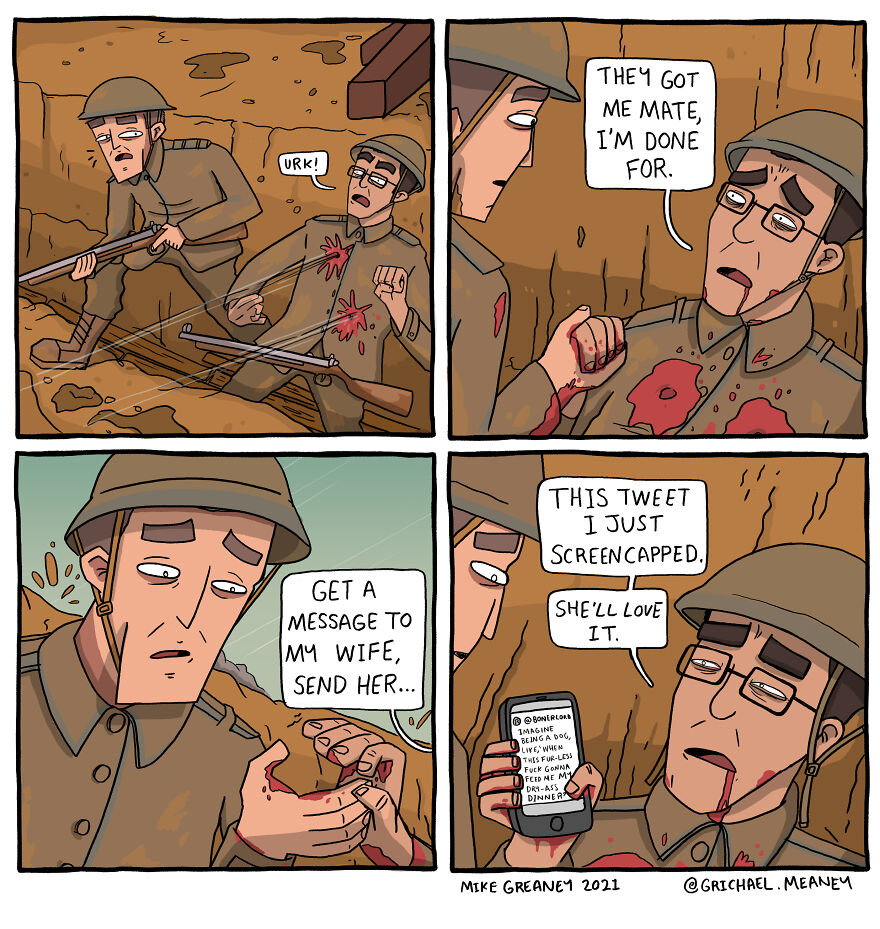 #23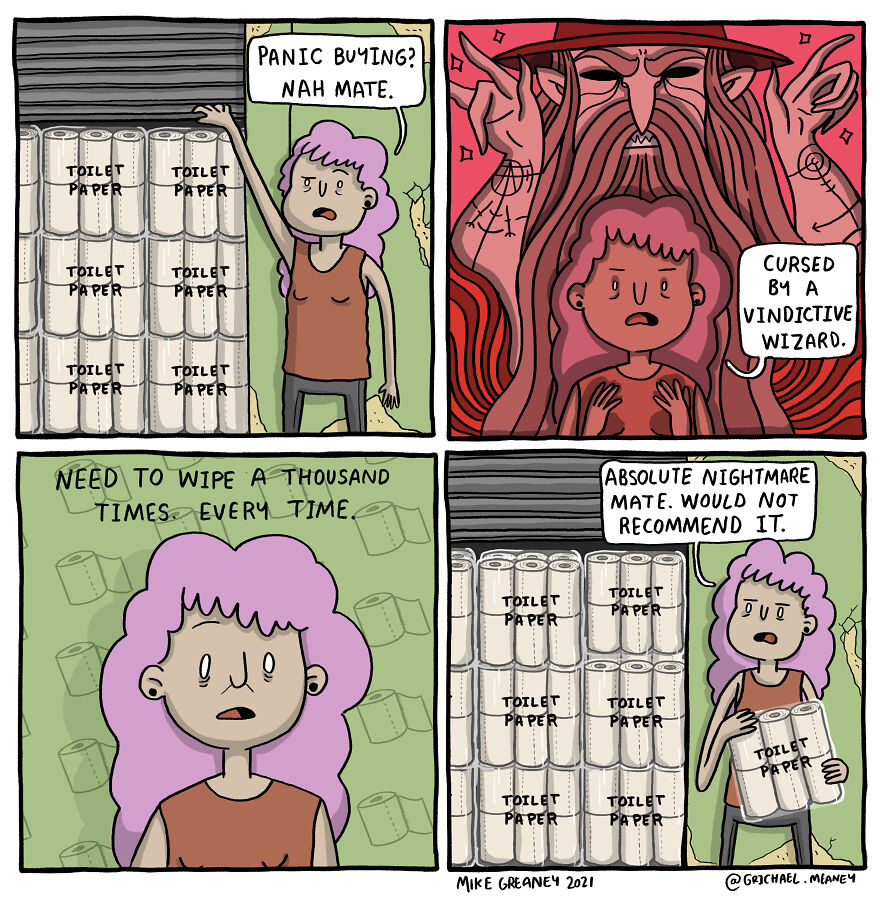 #24
#25