Sasha Tsoy loves to make comics taking ideas from her personal life. She is inspired by all the hardships and incidents that happened during her hair-raising and the occasion when she met other women of her kind. Sasha is very active on the social networking platform Instagram; she keeps sharing pictures of her artwork there and has 77.4K followers.
Her fantastic cartoons are very popular among the people. Her cartoons are published in English, Russian and Spanish languages so that more people can enjoy them. Along with comics, she is also fond of making fan art and also does commission work. Scroll down the page to see her artwork. We hope that you will also be very impressed by these and they will entertain. You can follow her on Instagram for more information.
#1 It's far too chilly!!
#2 Predicted by Best Jeanist
#3 Phoney Advertisements!!
#4 Mask Mandate is proving to be Effective!!
#5 Favorite Colors To Be Used Never!!
#6 Why don't you put a grin on your face?
#7 A Real Job Yet…
#8 Curling for One Hour!!
#9 Necessary Sacrifice
#10 Ready For Hibernation!!
#11 Silence in the dead of Night!!
#12 Coffee Time!!
#13 I am introvert and extrovert.. Depending on the people!!
#14 What to do??
#15 Much Better!!
#16 Natural
#17 Dreadful Tights…
#18 Fashion for Sportswear!!!!
#19 He is still doing it!!!!
#20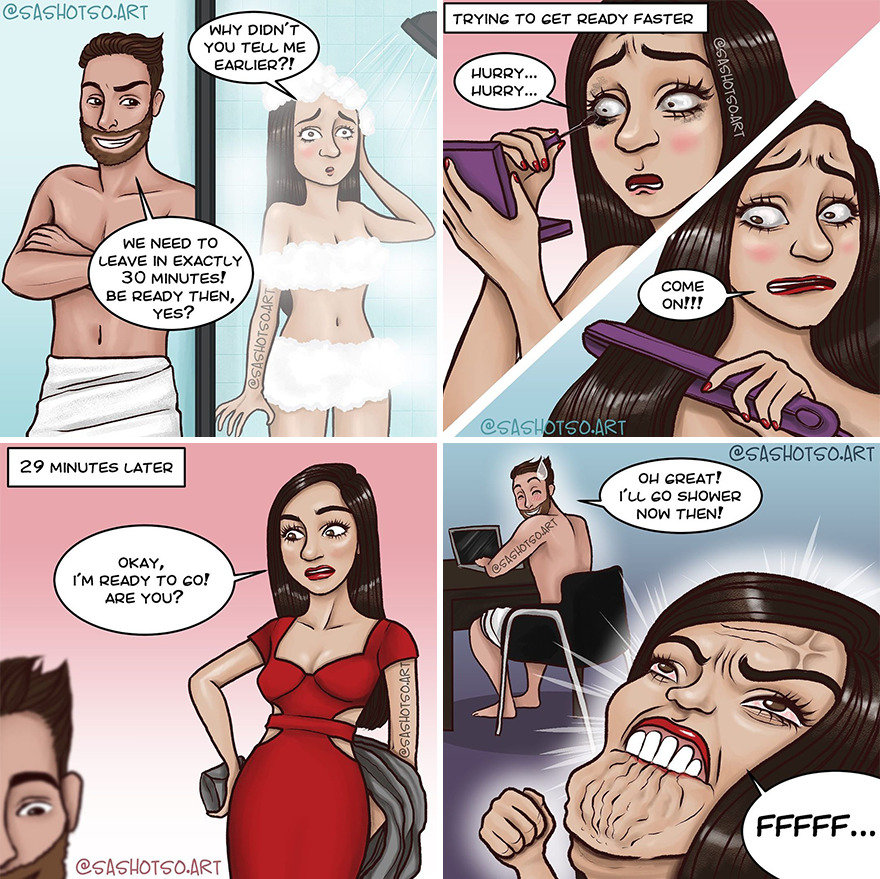 #21 I wonder for whom tight dresses were made…I just wonder