Today we are introducing you to an amazing artist who has drawn heartfelt sad stories about death while visiting animals. The illustrator's name is Jenny-Jinya and she has yet again come up with a new comic on a black cat. Her illustrations connect with you instantly because she lays out vulnerability about death and pets so effortlessly.
Death does take it away in mysterious ways. She made the comics into a series. She explores the story where a black cat is affected by neglect and abuse. Black cats are considered a bad omen in various cultures and religions. In the west, they are associated with darkness, bad faith, and death.
Jenny also wanted to aware people of plastic pollution affecting animals. Most of the oxygen comes from the oceans and their environment. But because of the plastic pollution, the atmosphere and animals are dying. She has drawn how animals are suffering from Human-made disasters. 
There are dozens of posters and charts with different statistics about animals that have been abused or neglected. Many know the problems, but this information is quickly forgotten. 
"I try to give a voice to the victims with my sad drawings. I want affected pets to be able to tell their own stories. Hope I can raise awareness in this way." said jenny.
The artist shared she could not decide whether the death was just a state or the beginning of a new adventure. Jenney stated that she likes to imagine death as someone doing their job. People hate them for what they do, but in the end, Someone would do that. She likes to imagine death to be a kind and all-seeing being.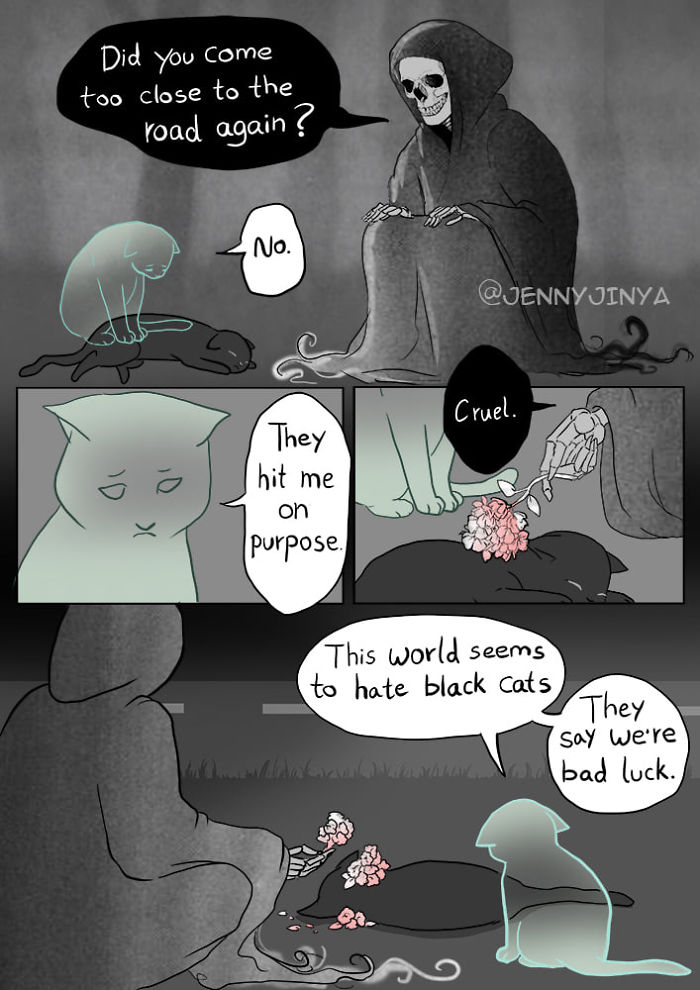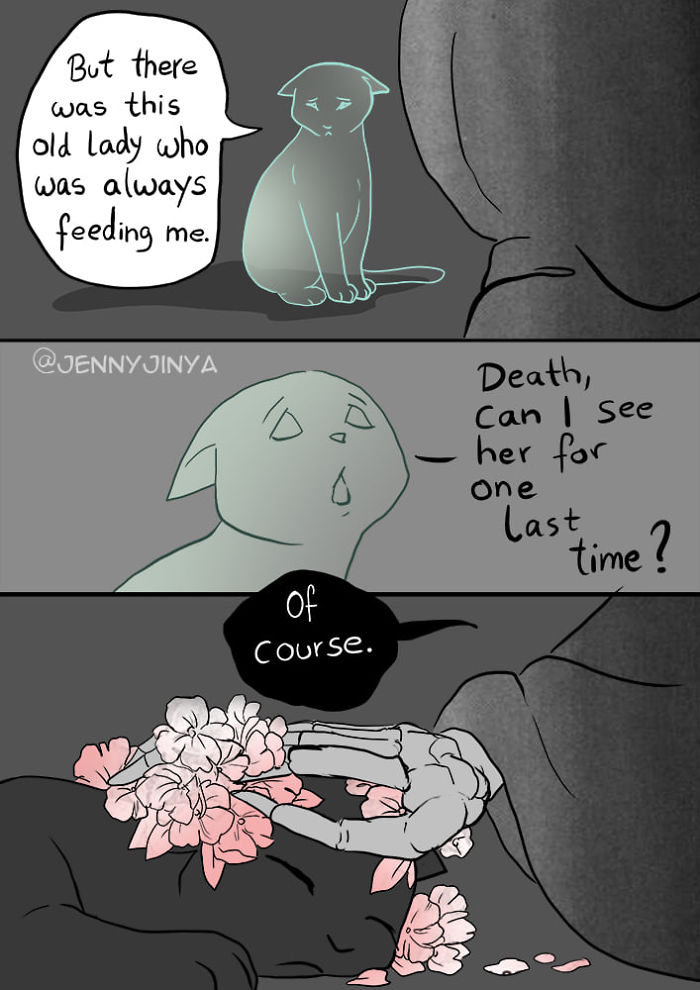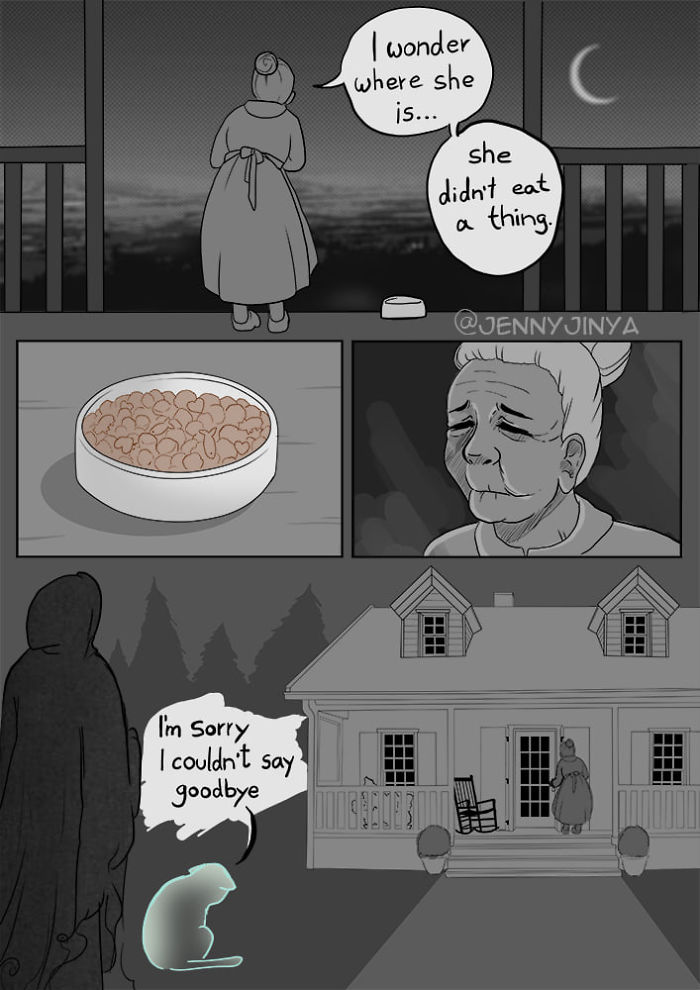 Jenny also another similar comic earlier about a dog.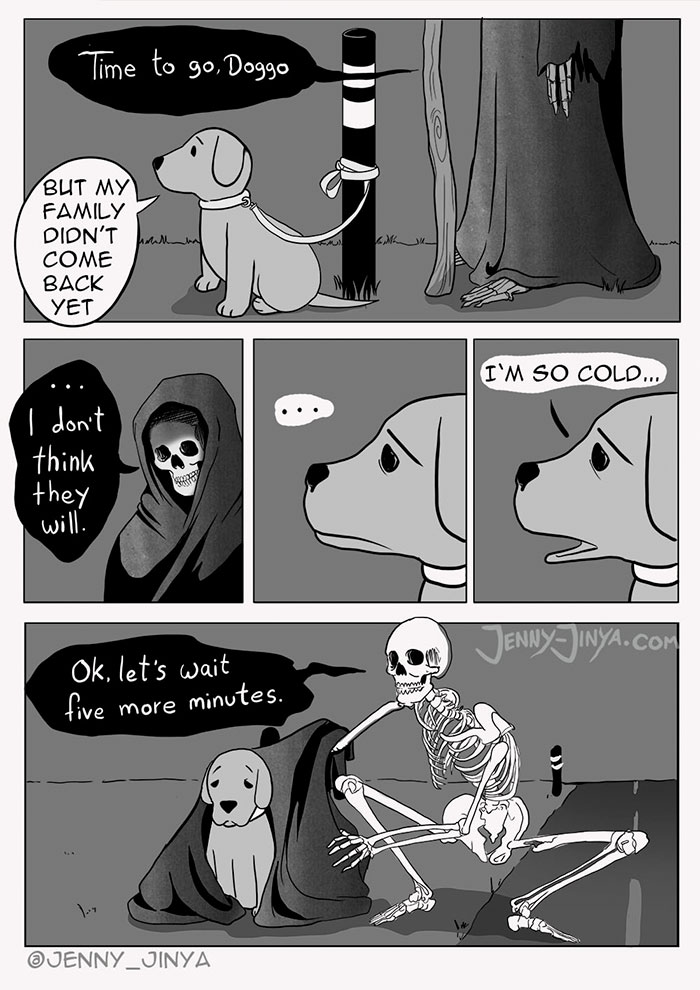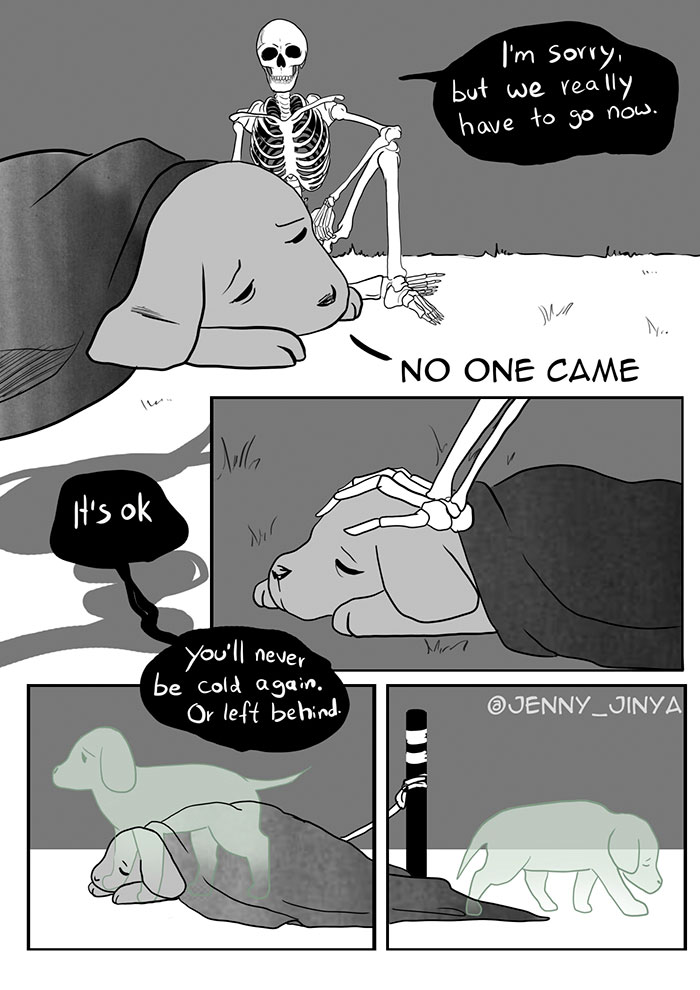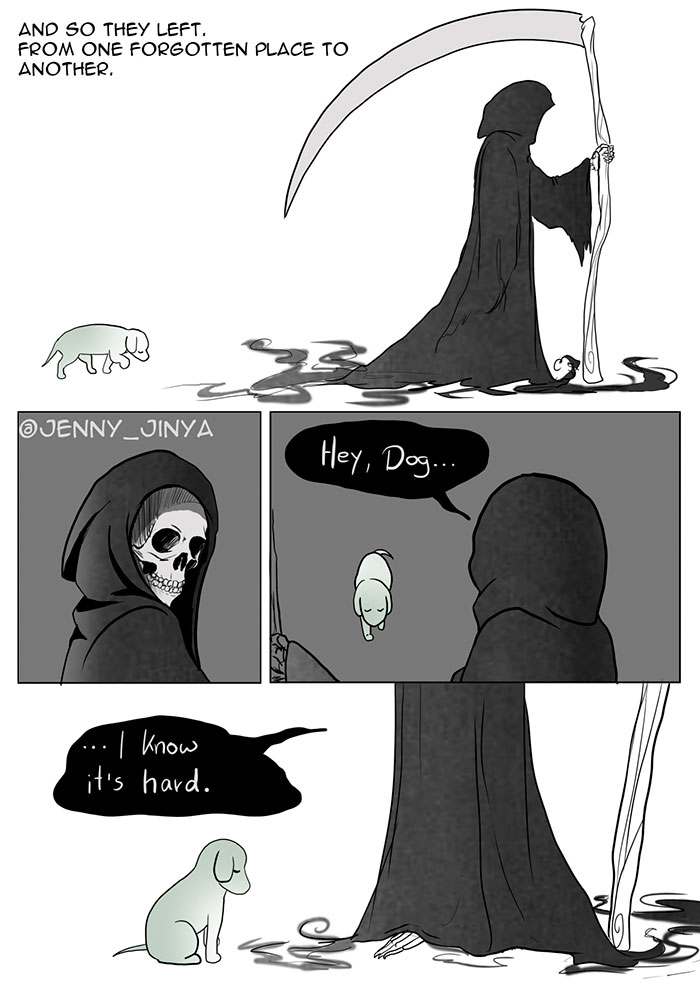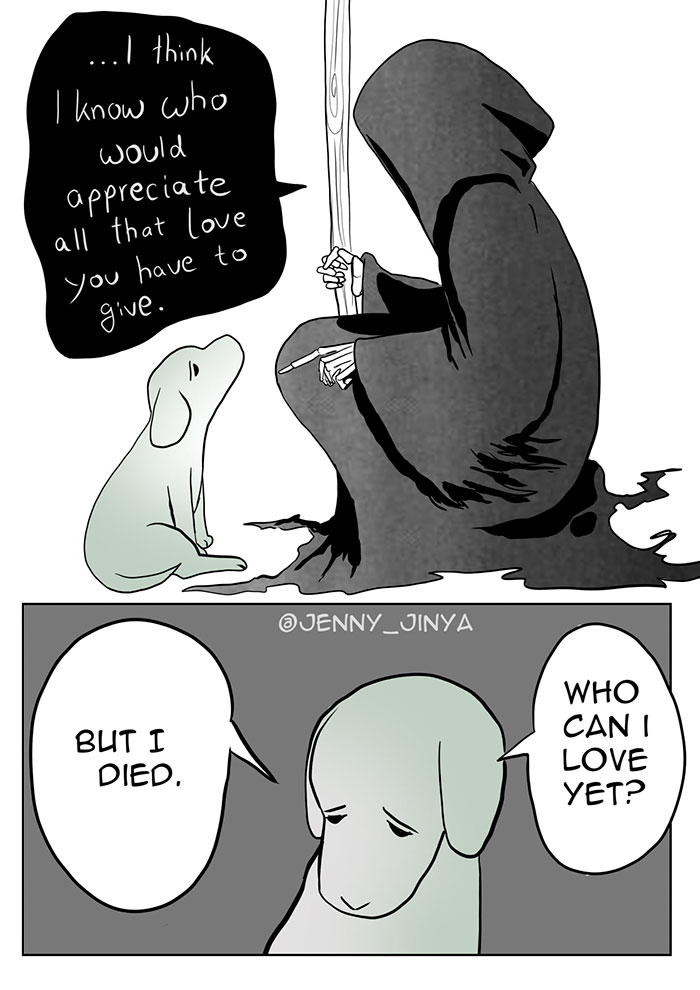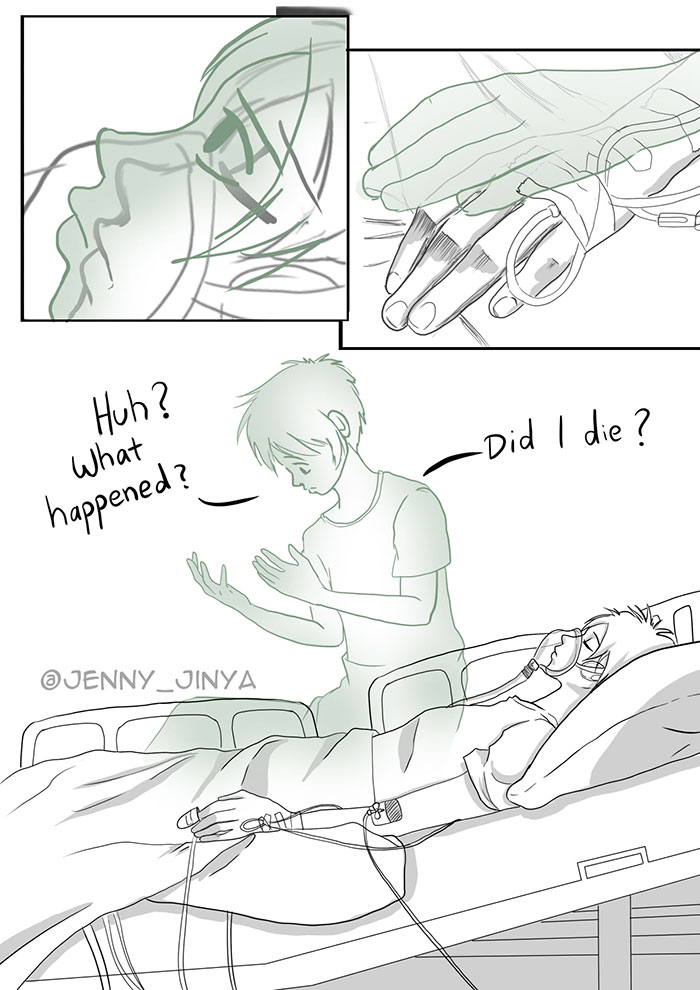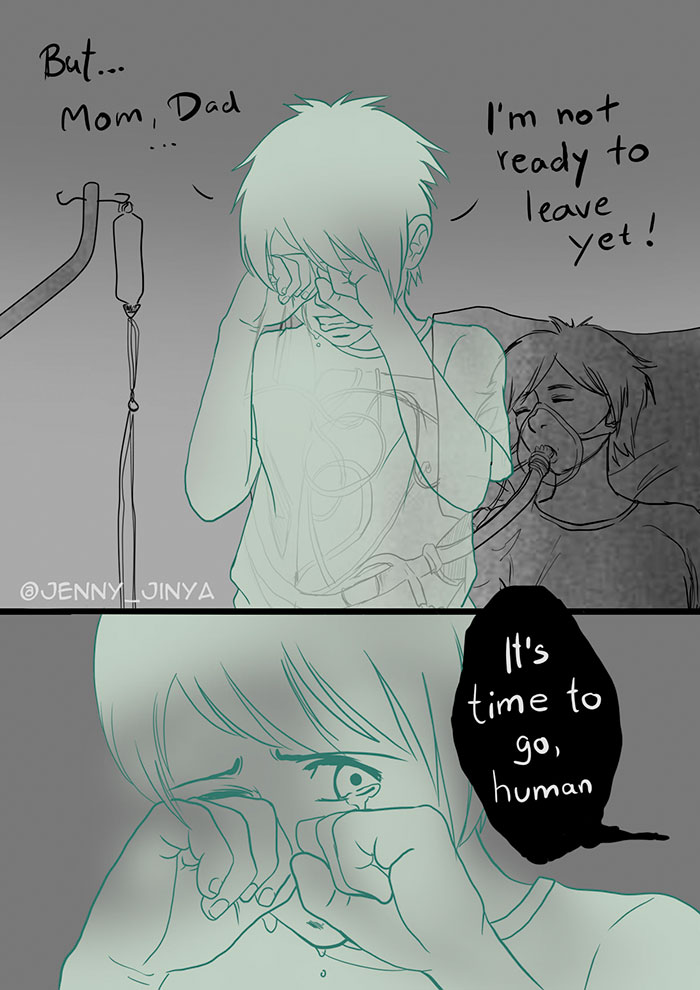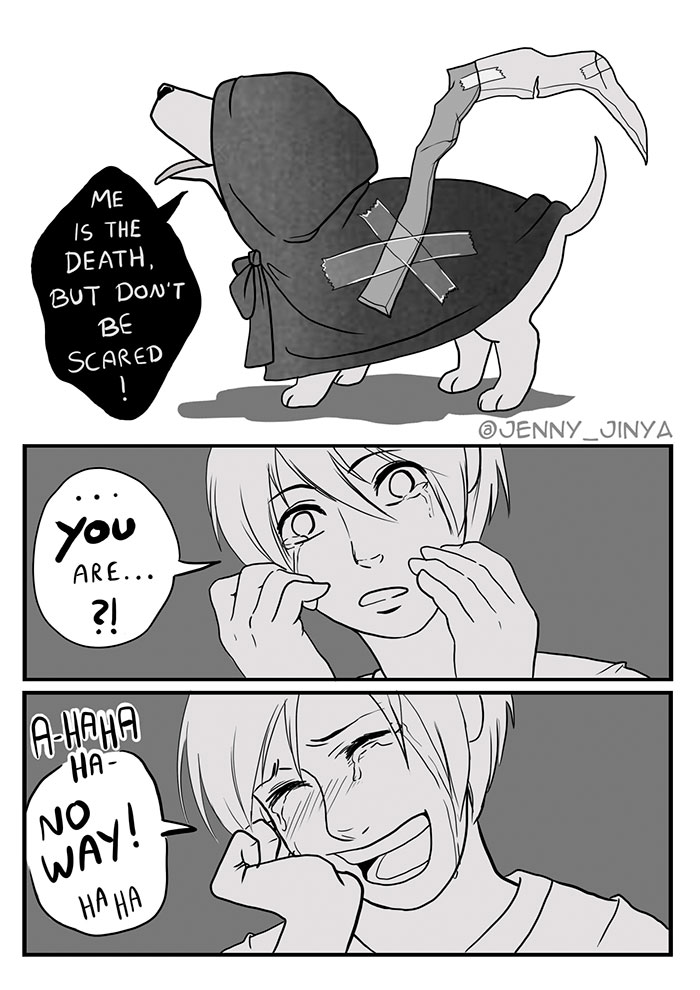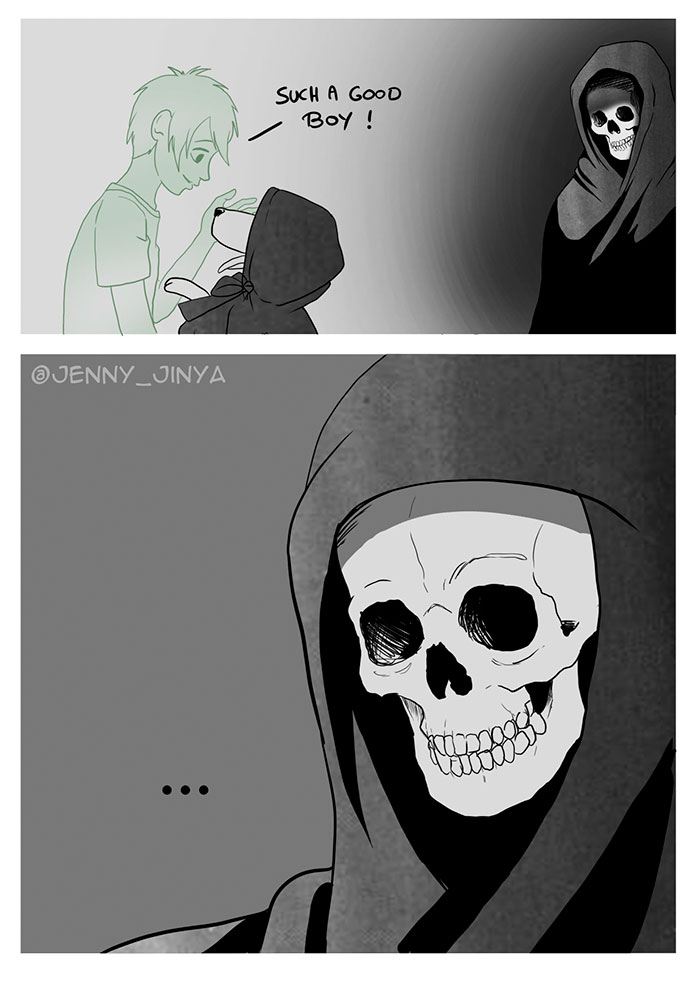 People started relating to the first strip by sharing pictures of their black kitties