Our generation has grown up watching Disney movies and shows. For decades many of us have been getting inspired by Disney characters. Even when we get older the appreciation towards Disney does not change. Disney world always has something for everyone whether it be a child or an adult. Fans seem to love playing with their favorite Disney characters and turn imagine them in different scenarios.
One artist Samuel Manzanera, a.k.a. Samuel MB took a very interesting spin on the characters. He photoshopped them into the real world with him. It is a fresh take on something that everyone knows and loves. His photos are humorous with him in it hanging out and having strange adventures with different Disney characters.
Samuel is a primary school teacher, actor, and artist. People love his take on Disney characters and love his funny photo edits. He even takes his older photos and recreates them with animated characters.
His work is very clean and fine. The attention to detail with the lighting and shows is incredible, it makes it more magical for a Disney world.
He draws characters like Simba, Ariel, Hercules, and many more. The artist explained that he likes the combination of animation and live-action.
Samuel has more than 409k followers on Instagram.
Scroll down and enjoy our best picks from Sameul's photo edit colloection.
#1 Which movie are they watching?
#2 Are you sure you know how to this ?
#3 Newyork rains…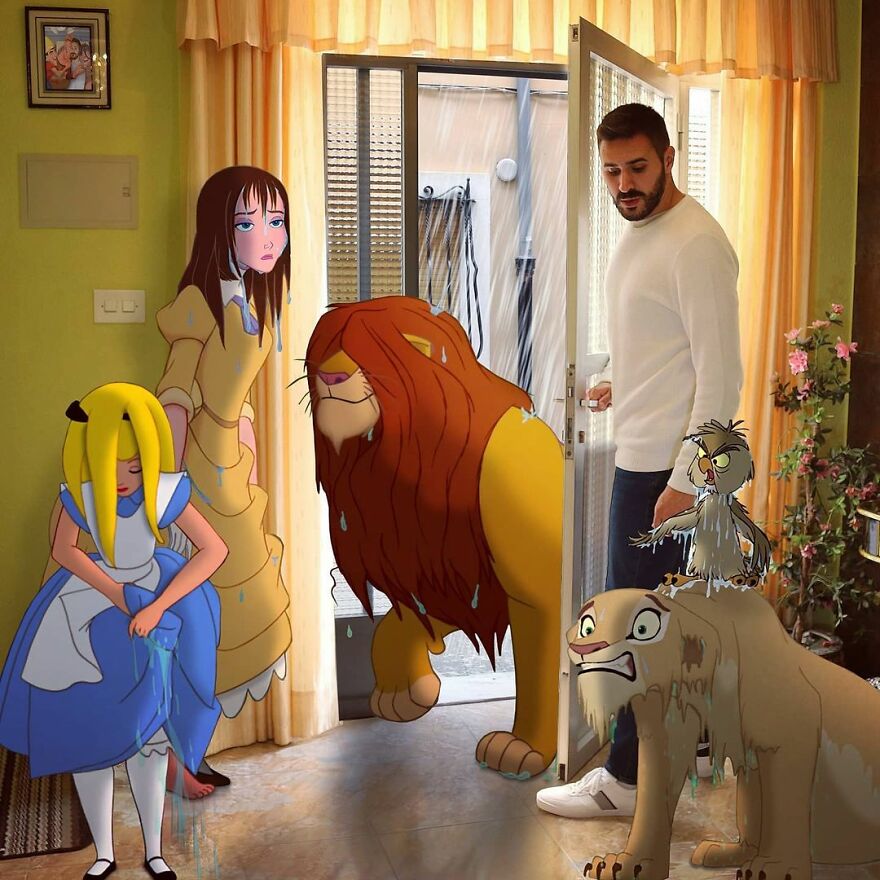 #4 Freinds having fun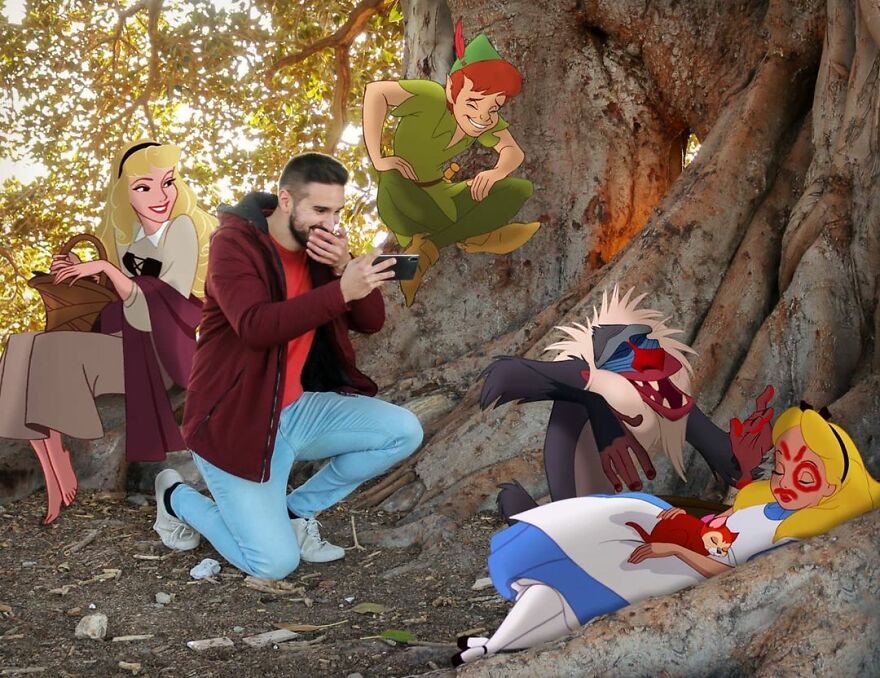 #5 Times goes by so fast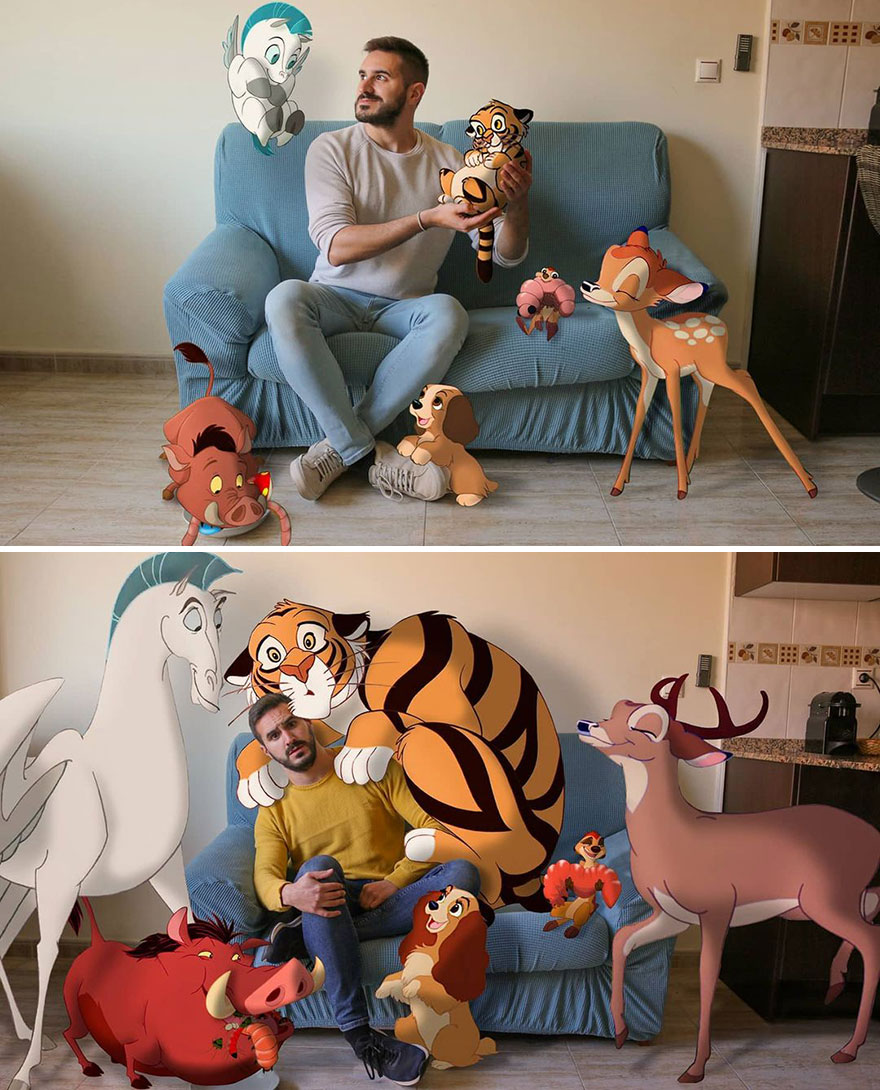 #6 All dressed up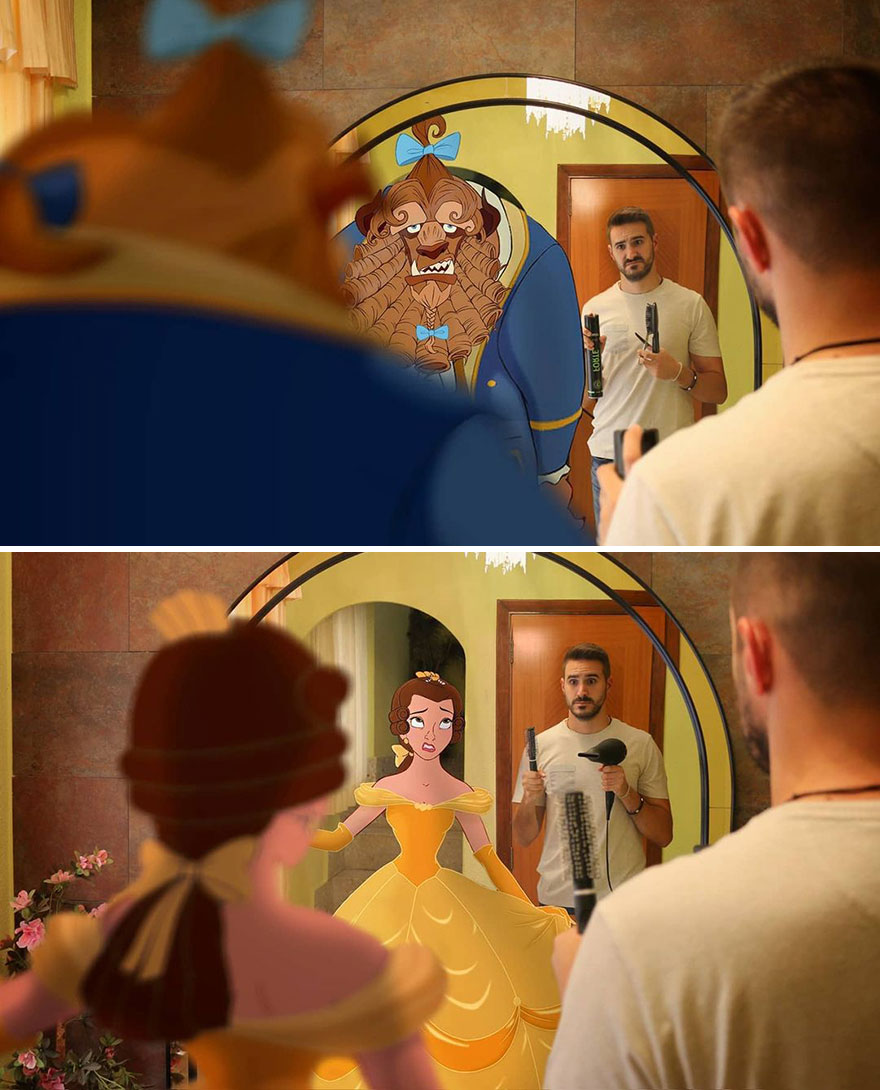 #7 Everyone loves cats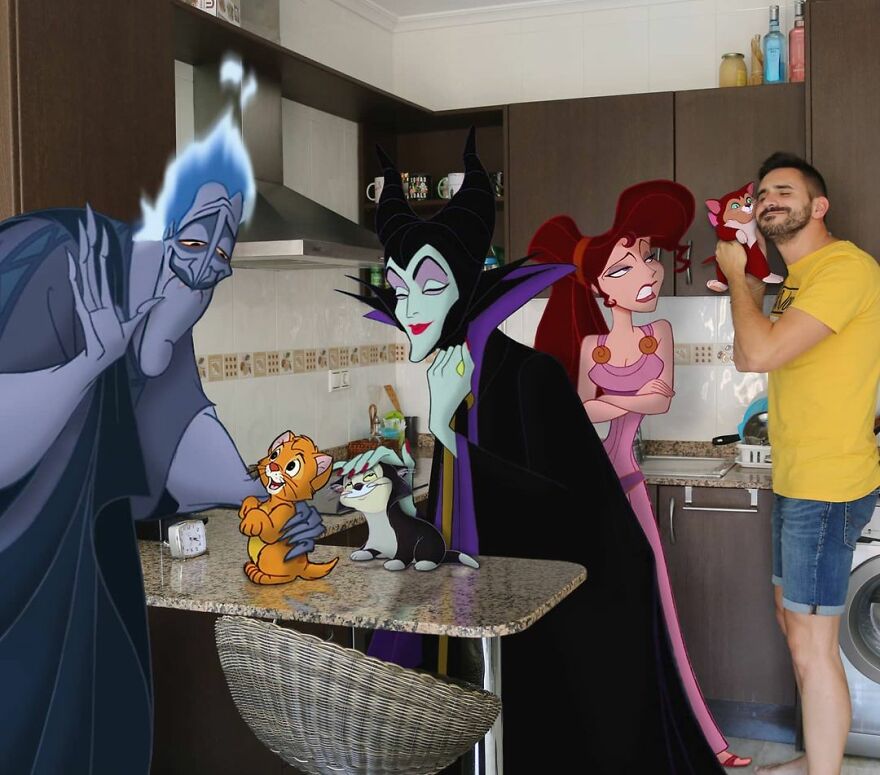 #8 Nothing has changed
#9 Racing is fun, right?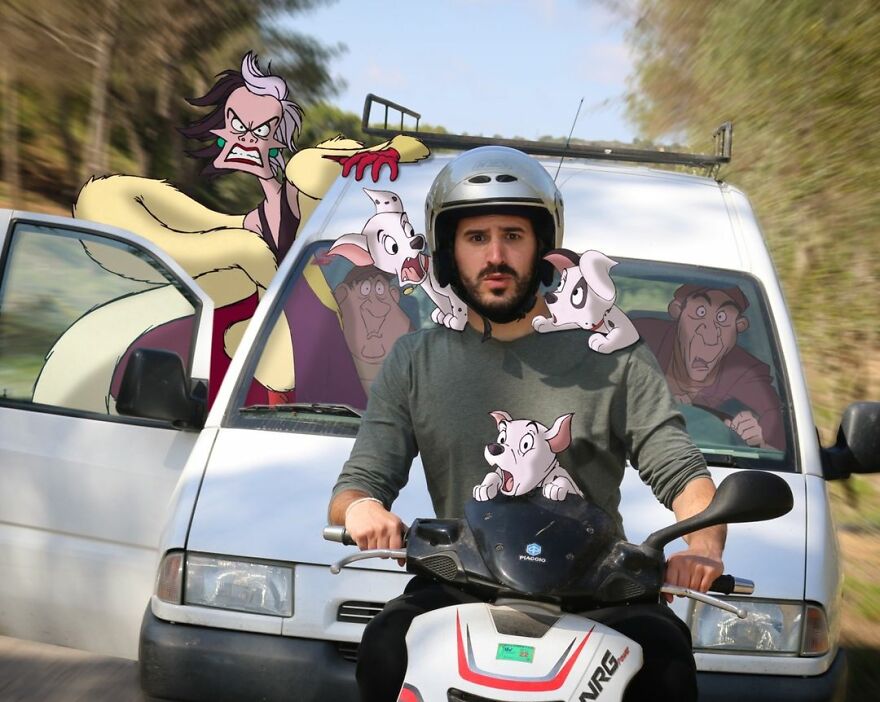 #10 Best friends forever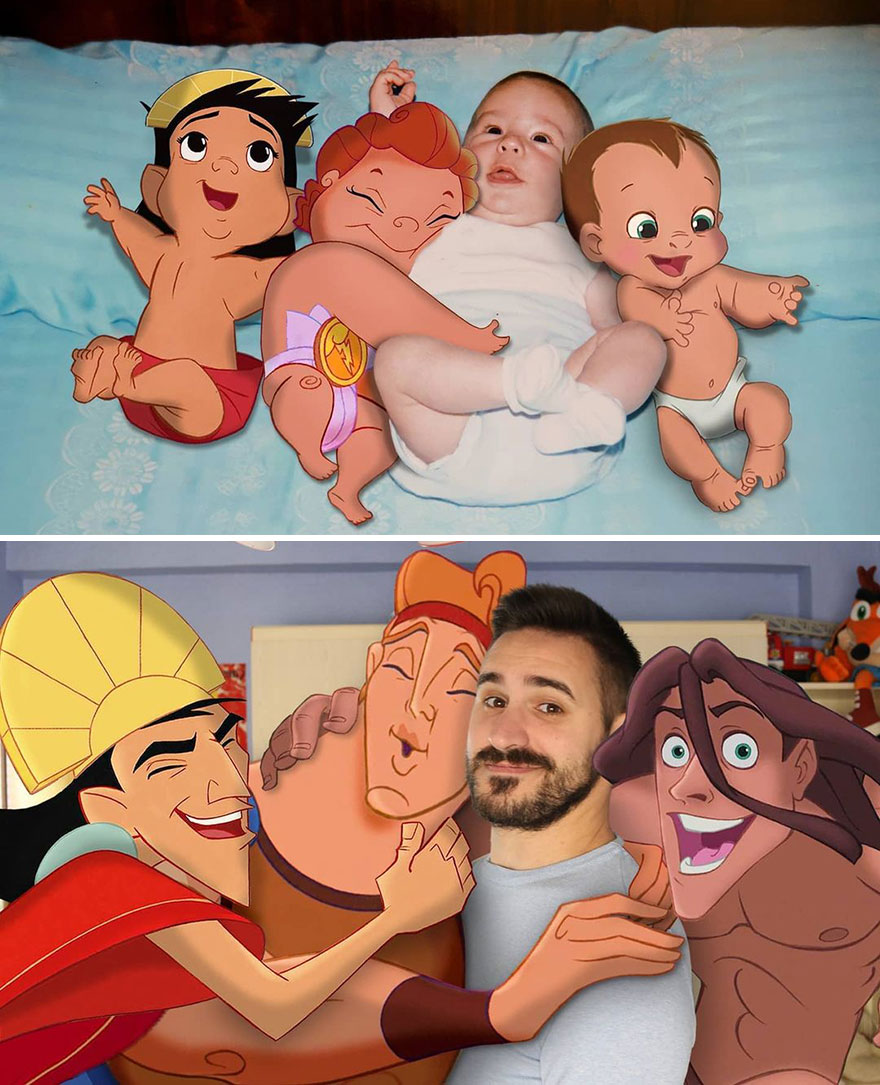 #11 The best cooks in one kitchen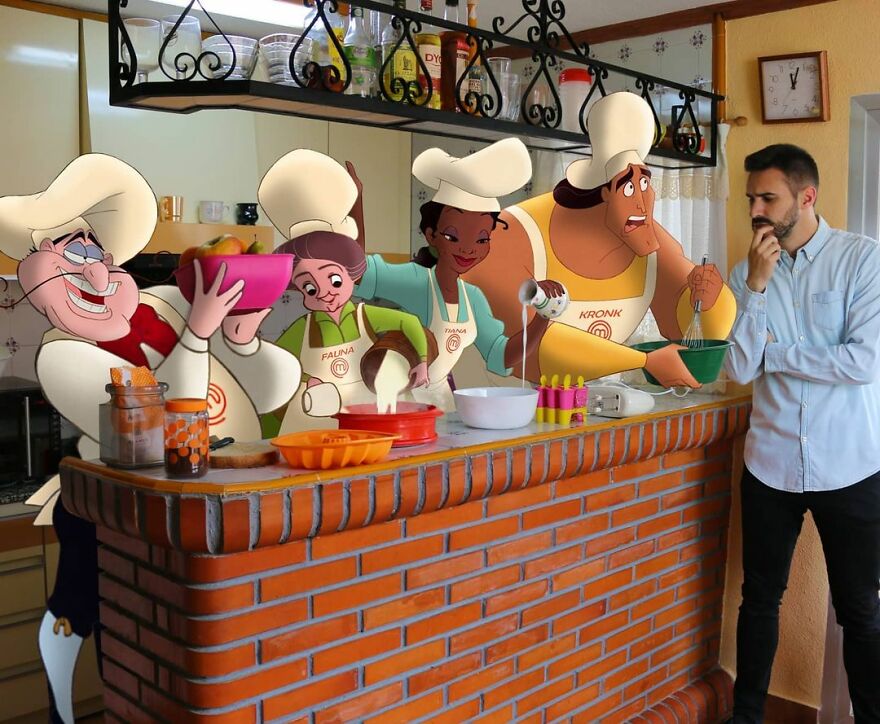 #12 Attention to detail in this one amazing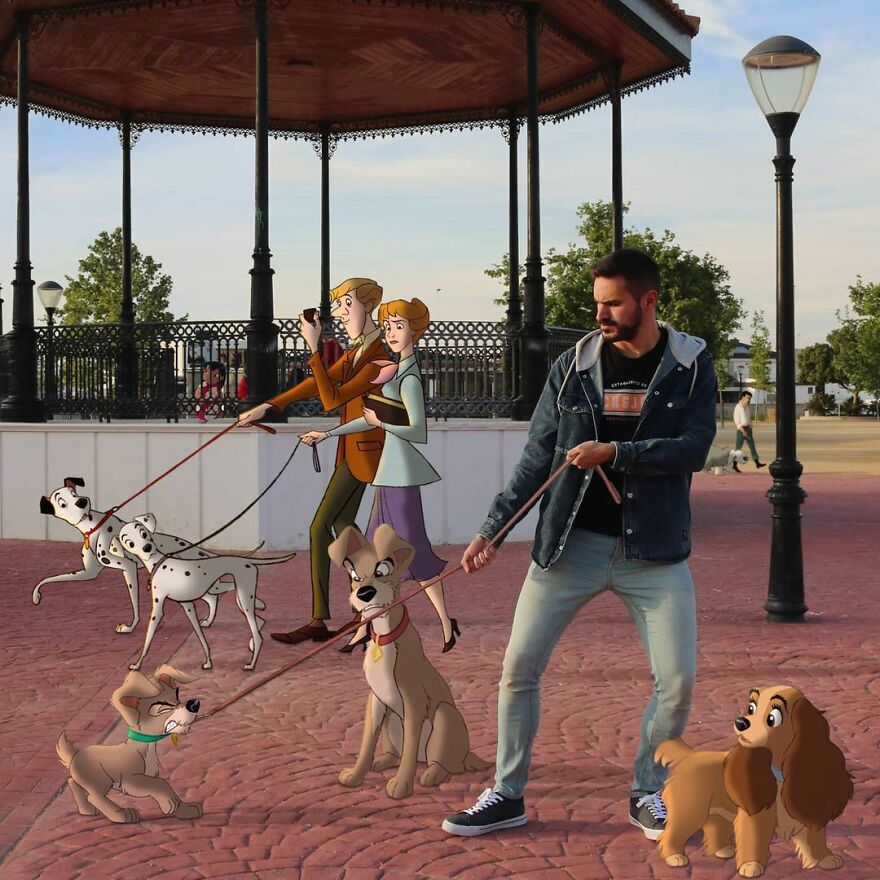 #13 Karaoke night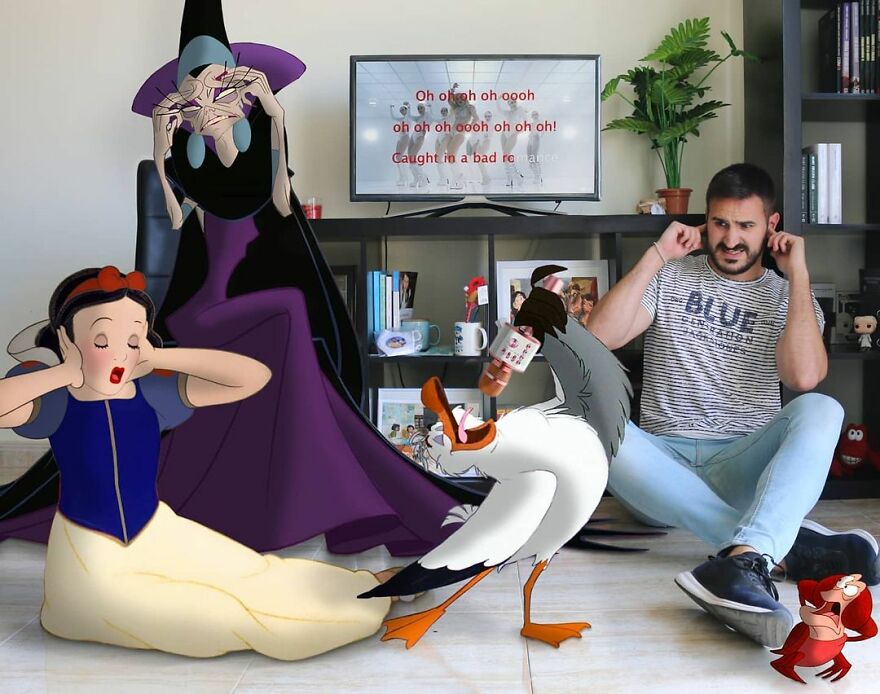 #14 Nothing awkward here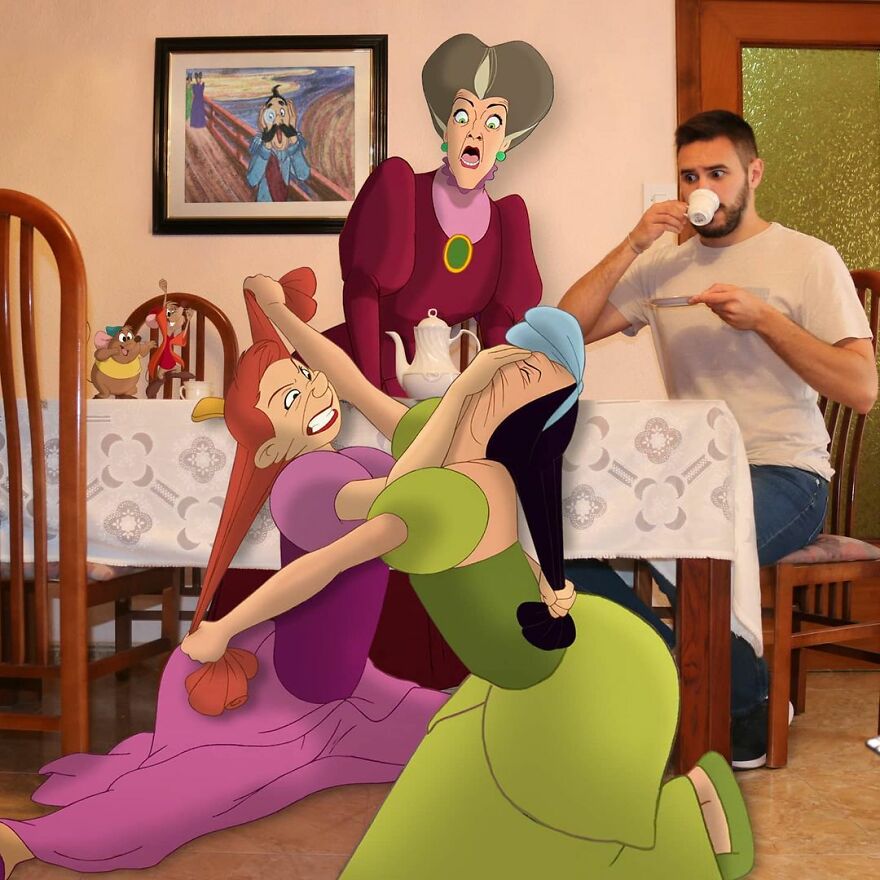 #15 I was just going to put it back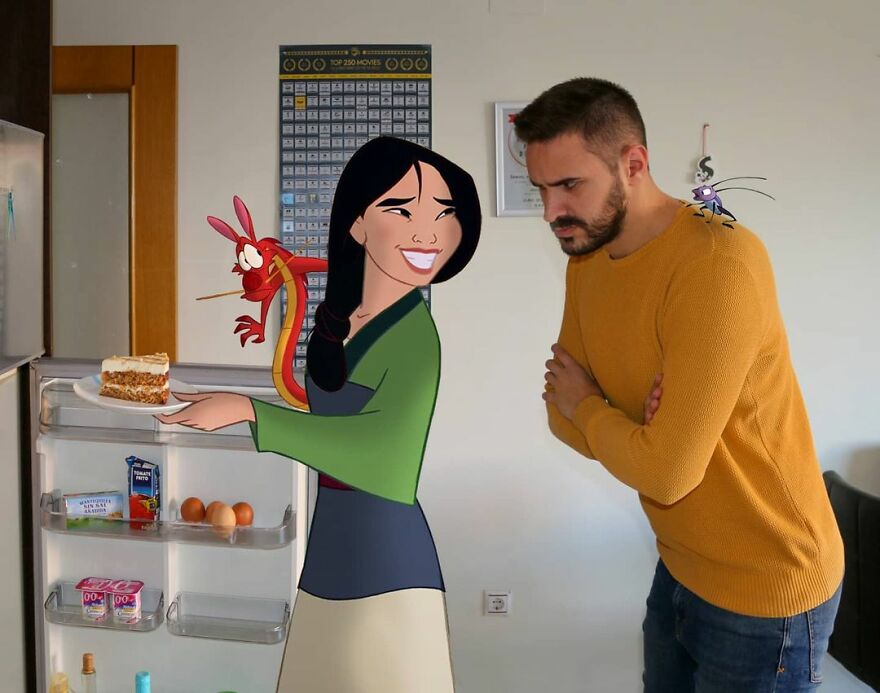 #16 Everyone loves to help around here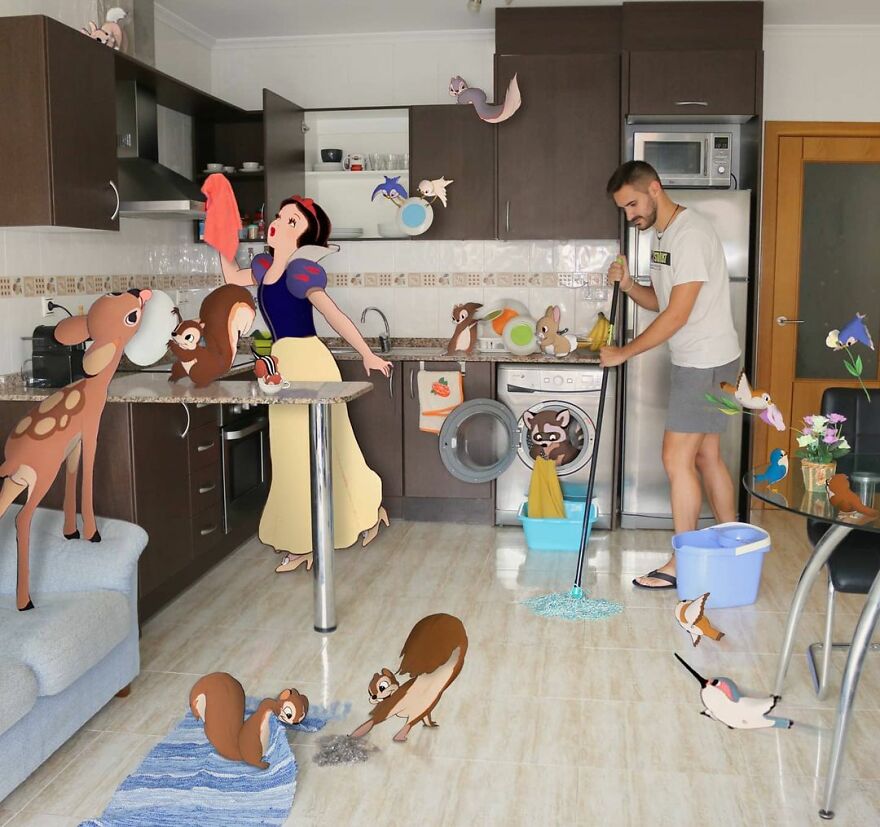 #17 Just wanted to water the flower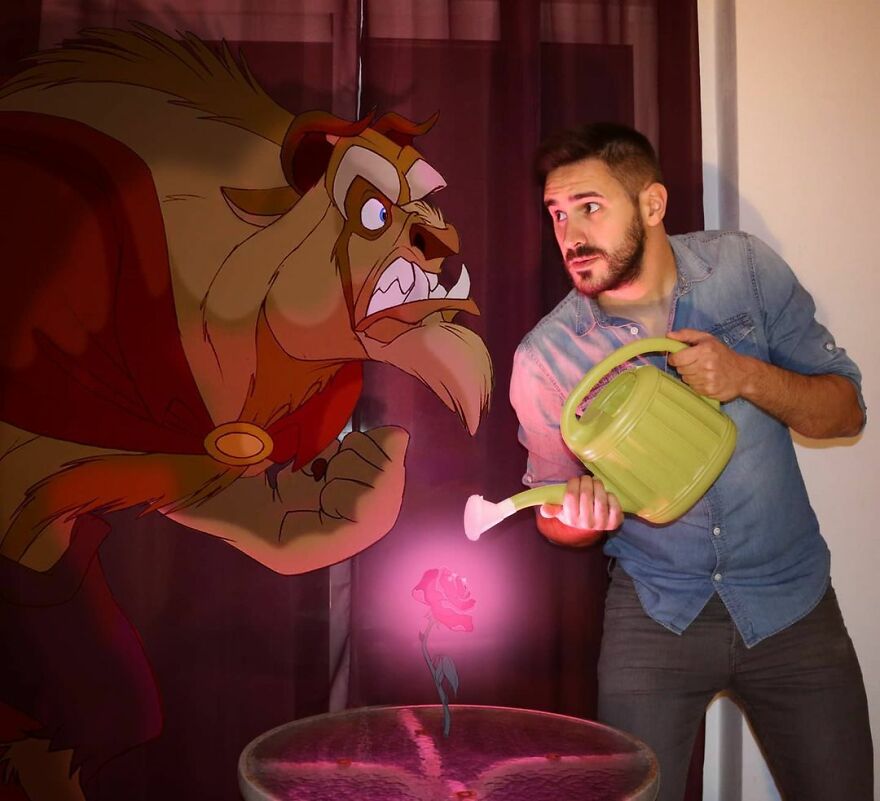 #18 Apu is naughty as always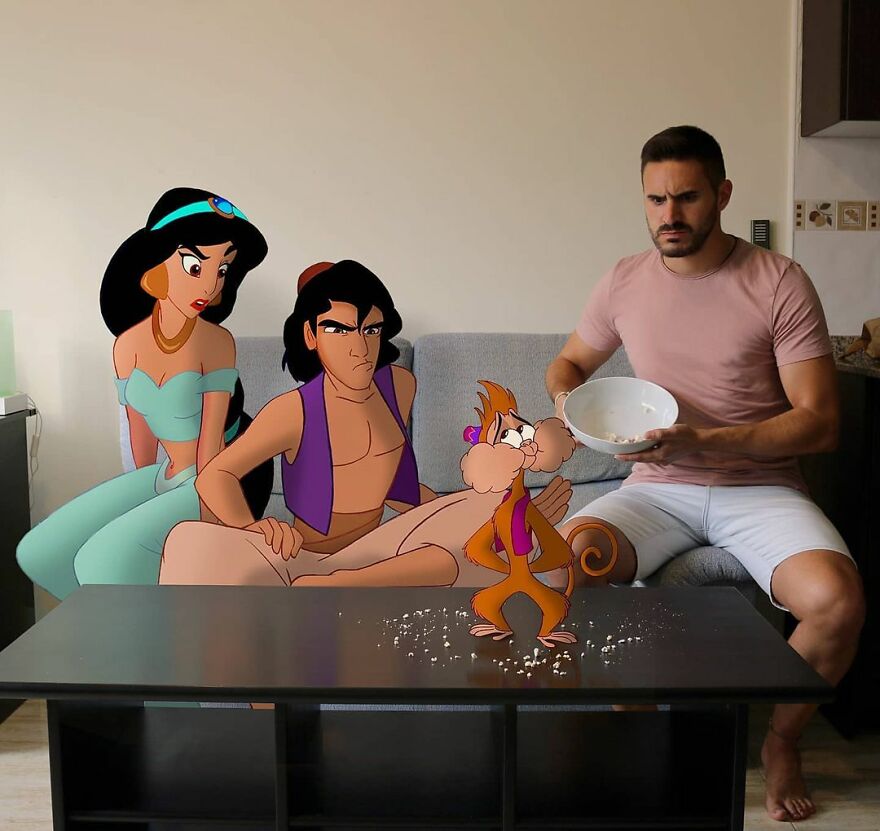 #19 Arial seems to be enjoying himself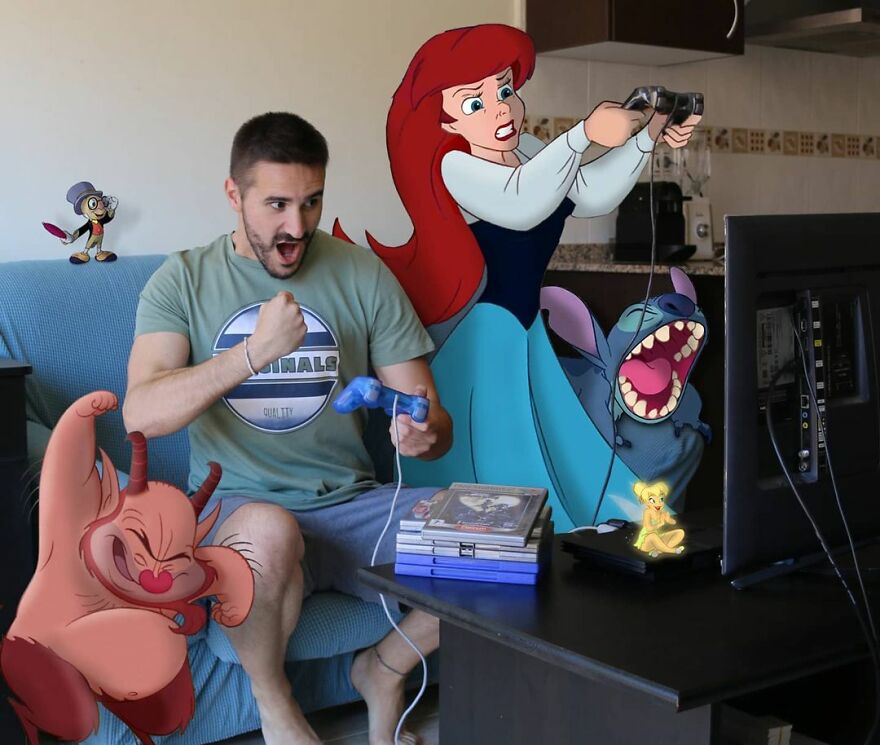 #20 Fun