What does it take to become a thriving creator? Is it a mastery of artistic skills, a constant flow of ideas, or a captivating presence on social media? The answer lies in a combination of these elements, and one artist who exemplifies this winning formula is Natalia Trykowska, better known as Verauko. Hailing from Poland and currently based in London, United Kingdom, Verauko is a prolific graphic designer and digital artist who has discovered the secret to success.
Alongside her commercial projects, Verauko dedicates herself to the world of comics, delighting her growing community of nearly 48K followers on Instagram. When asked about her approach to creating comics, she shared, "I strive to explore a wide range of topics, illustrating whatever comes to mind first. This means you might find me drawing relatable real-life situations one day, and whimsical mermaid conundrums the next. There are no limits to the themes I explore. However, I tend to steer clear of politics, as my knowledge in that area is limited. I prefer to create content that unites rather than divides."
Verauko's artistic journey has revolved primarily around graphic design and digital drawing. Her expertise in graphic design stems from her work experience in advertising, while her passion for digital art has been a lifelong pursuit since her childhood.
For Natalia, the most challenging aspect of the creative process is generating ideas. "Fortunately, I have a vivid imagination when it comes to visuals. However, when it comes to storytelling, I often find myself at a loss for ideas," Verauko shared. "That's why most of my comics revolve around everyday 'problems,' such as random sightings of naked butts on the streets or uncontrollable fits of nervous laughter at coffee shops. These silly and unpredictable situations actually happen to me, and that's why I love illustrating them." Once the idea takes shape, Verauko finds the drawing process to be relatively straightforward.
Verauko's expertise and success come as no surprise, as she dedicated time and effort to developing her craft. She holds a Bachelor of Arts degree from the Polish-Japanese Academy of Information Technology, underscoring her commitment to honing her skills. Take a moment to explore her delightful comics and show your support by upvoting your favorite pieces.
Verauko's journey serves as an inspiration for aspiring creators, demonstrating the power of a versatile skill set, an abundance of ideas, and an engaged online presence. By embracing these elements, creators can pave their path to success.
More info: wordpress.com | Instagram | Facebook | tumblr | Twitter
#1
#2
#3
#4
#5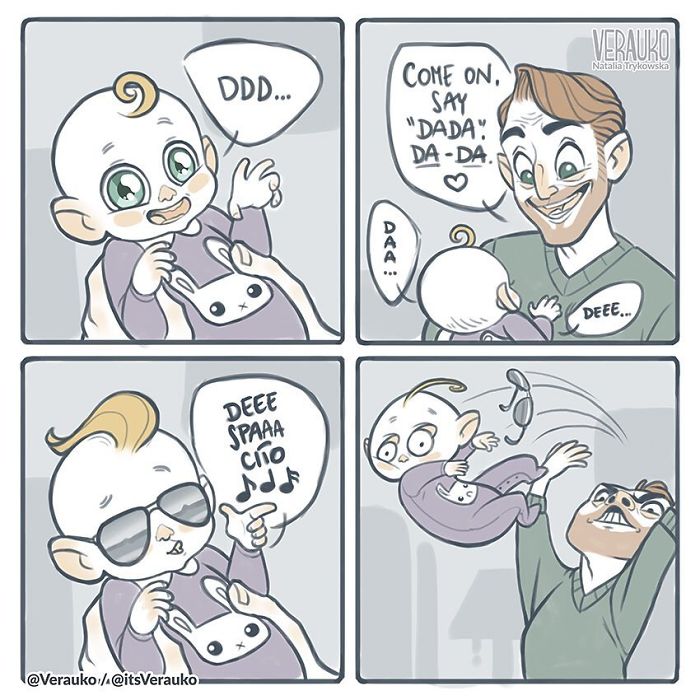 #6
#7
#8
#9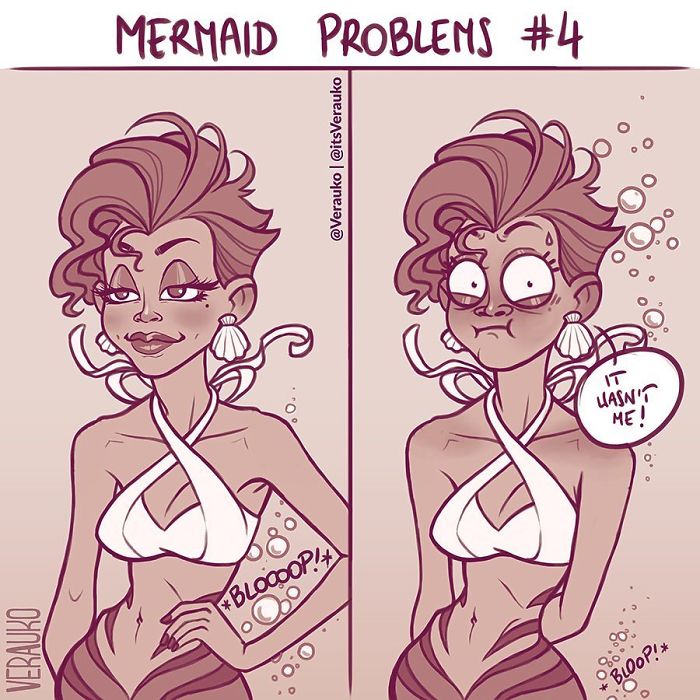 #10
#11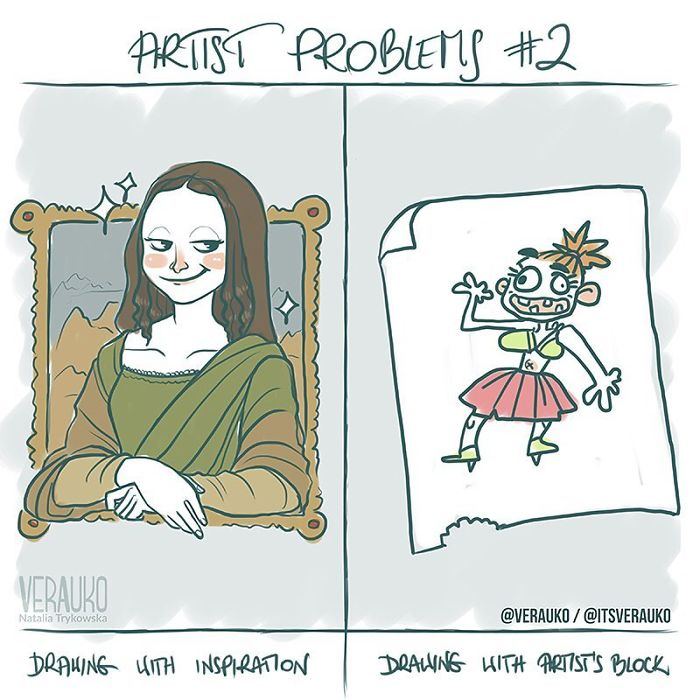 #12
#13
#14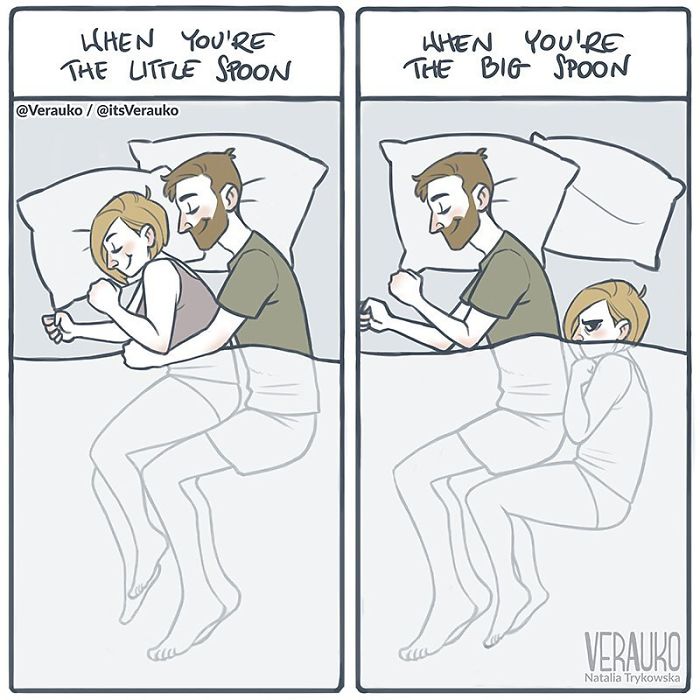 #15
#16
#17
#18

#19
#20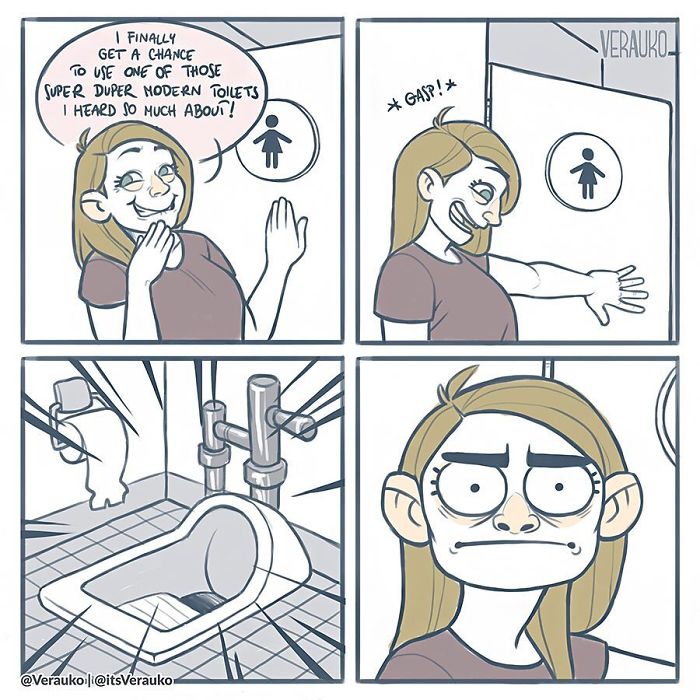 #21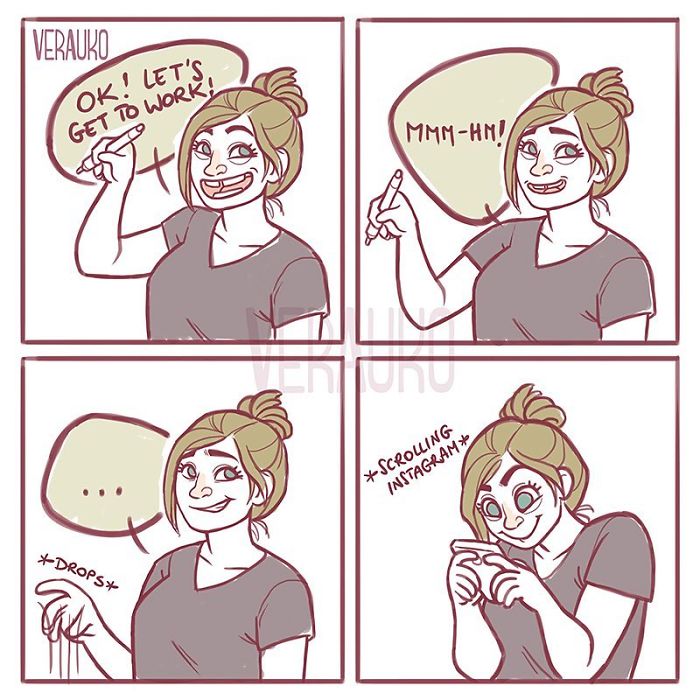 #22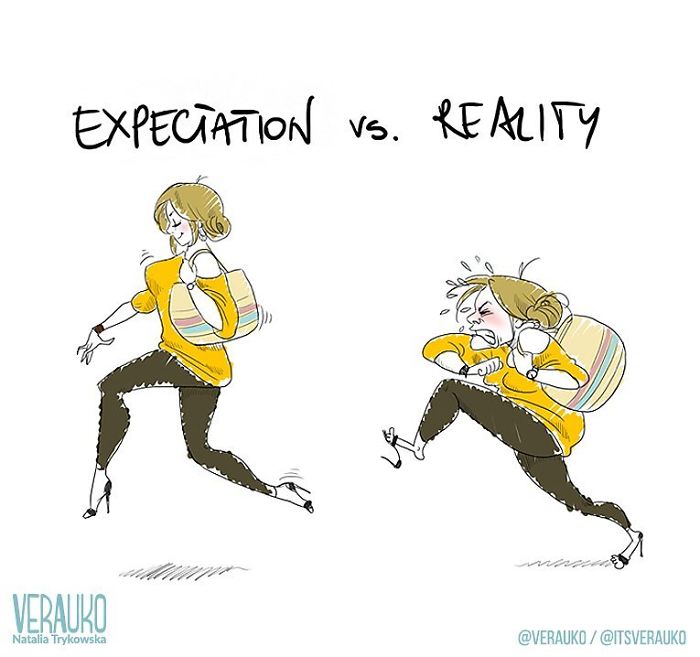 #23
#24
#25
#26
#27
#28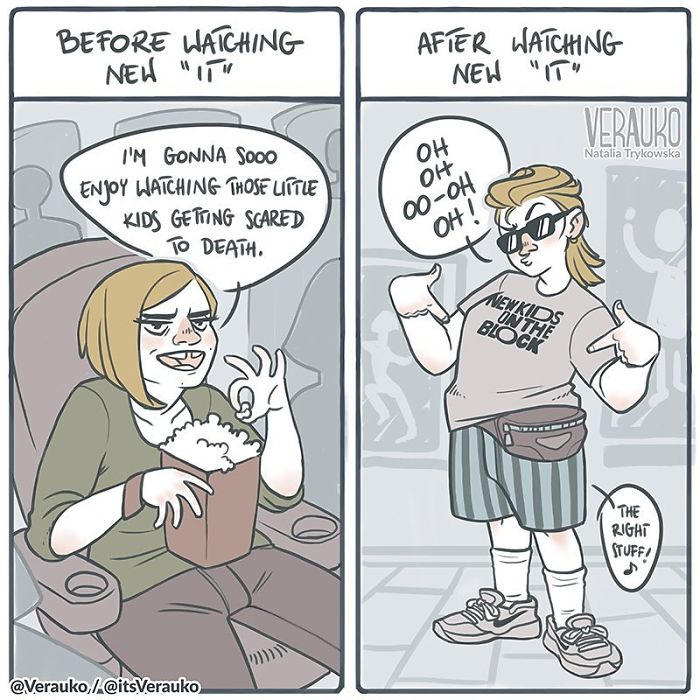 #29